At the start of the new year, I always like to look back and take a minute to reflect. There were so many wonderful moments of 2018, including the best day of my entire life up to now, my wedding day. I grew a lot, but not without obstacles, both personally and professionally. Here's a look at some of my most popular posts from 2018, scroll down to the very end for my thoughts on 2018!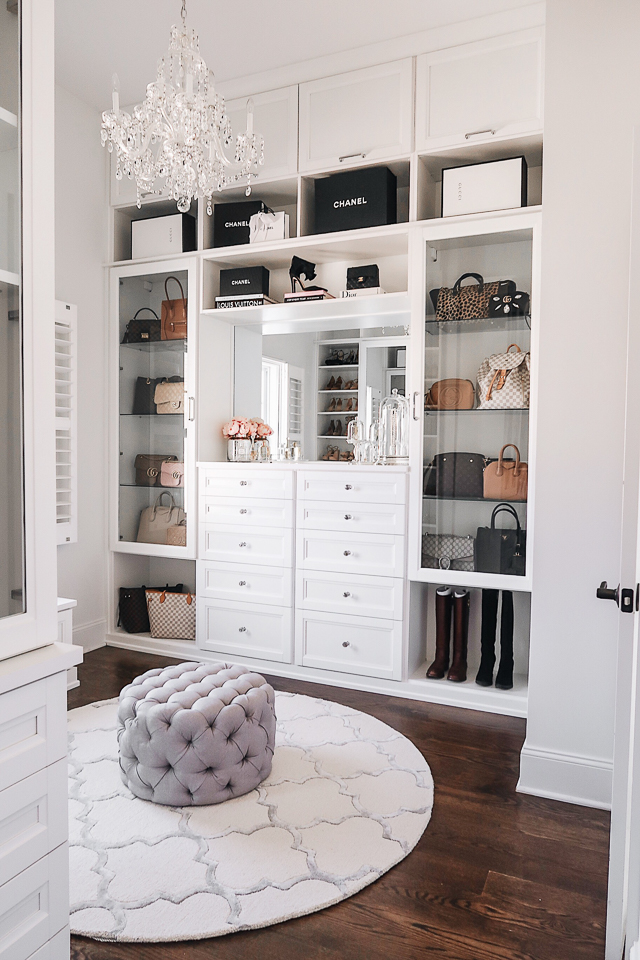 At the beginning of 2018 I shared my master closet reveal with before and after pictures.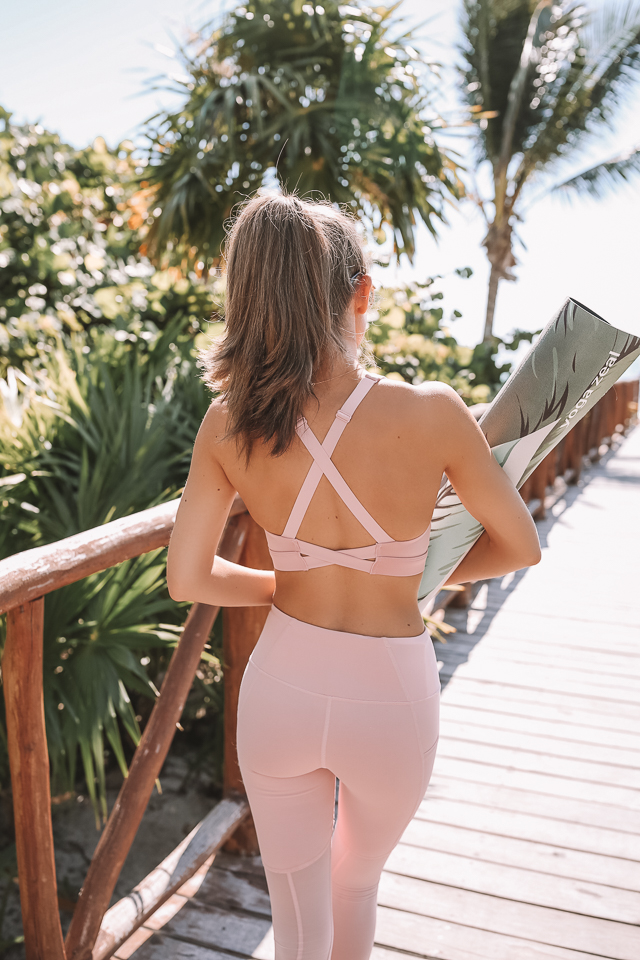 I traveled to Mexico and wrote a post all about how I stay healthy on vacation. This pink sports bra and leggings combo is one of my favorite workout outfits to date!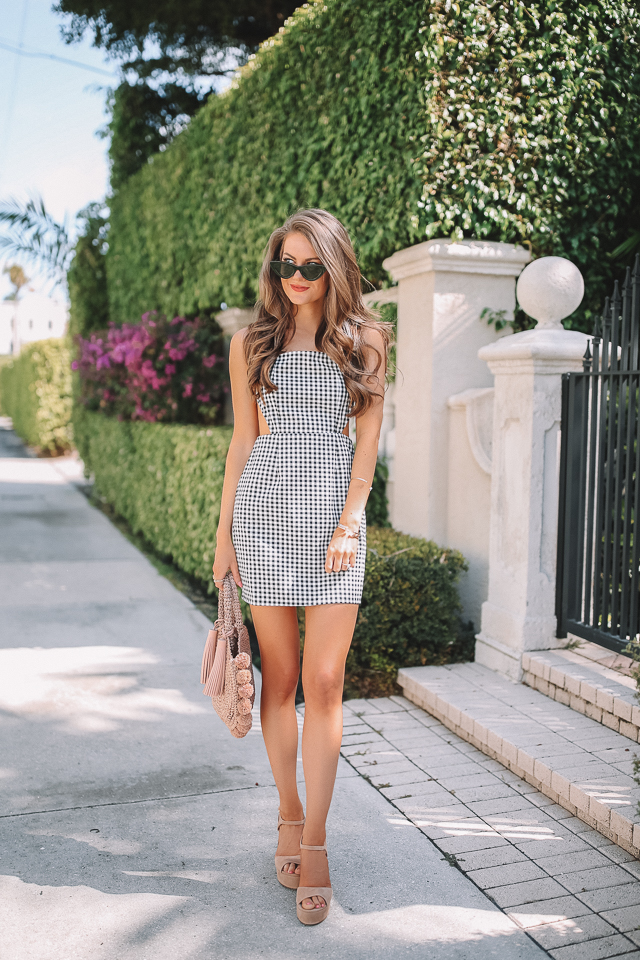 My mom and I took a trip to Palm Beach and fell in love with it! We also captured some of my favorite outfits photos of the year in this gingham minidress.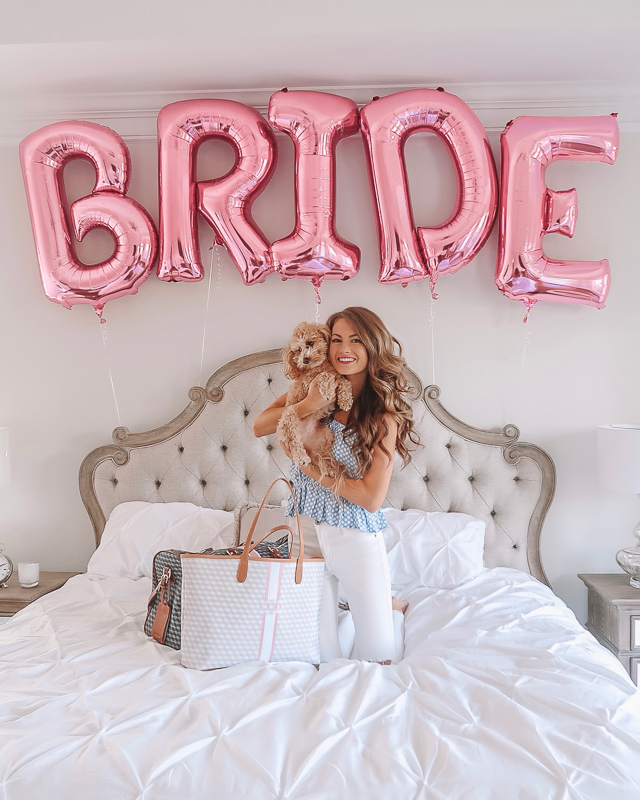 In May I went on my bachelorette party in Charleston! My matron of honor found an amazing house in Wild Dunes, so we laid out by the beach all day and then went into Charleston at night. I wrote a whole recap post of everything we did here.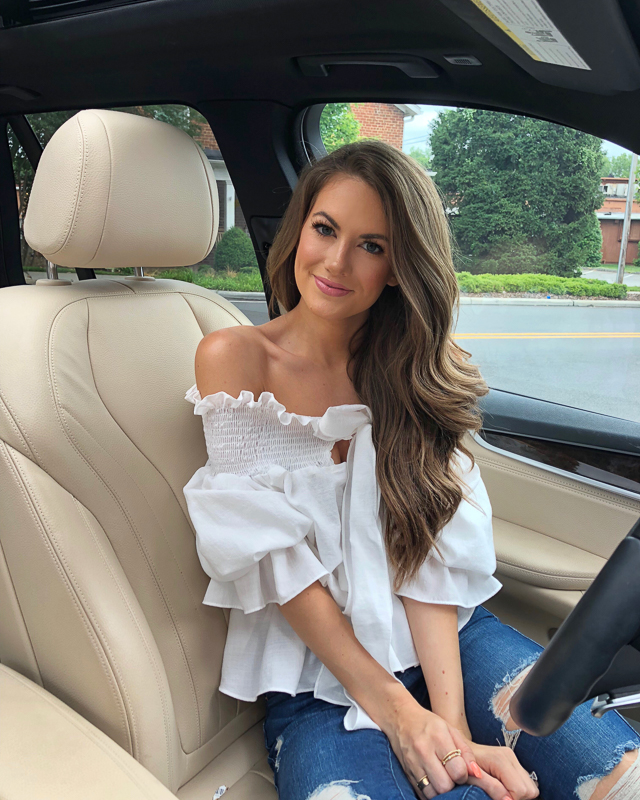 I started a lot of beauty treatments before my wedding in June, including a laser treatment for my skin! I also had my trial done for my wedding makeup (the above photo, which is unfiltered!). I wrote about all my beauty treatments and wedding makeup here – you guys really loved this post!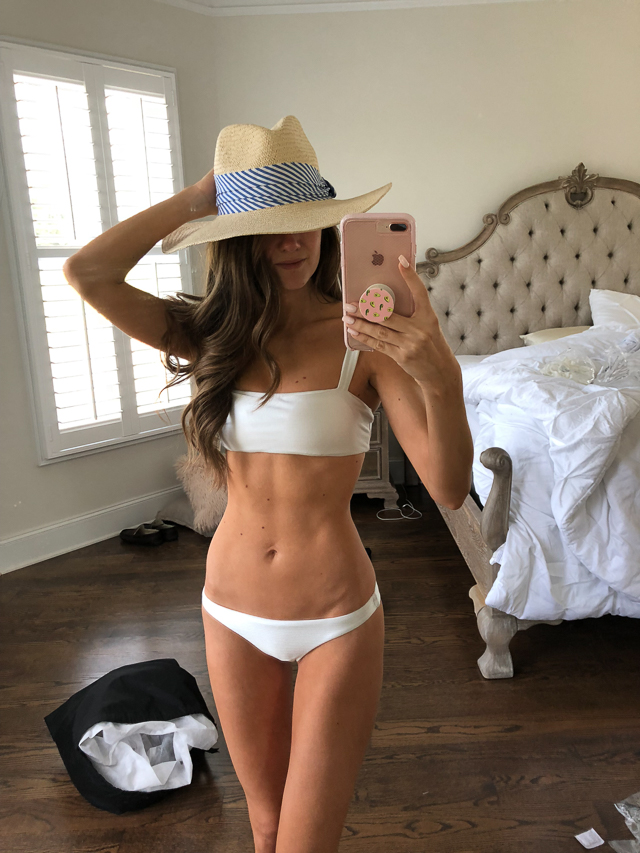 I worked out really hard for six months before our wedding – and the biggest changes were the internal ones that took place! I felt more confident and happy in my skin than I ever have before. You can read all about my wedding working routine in this blog post.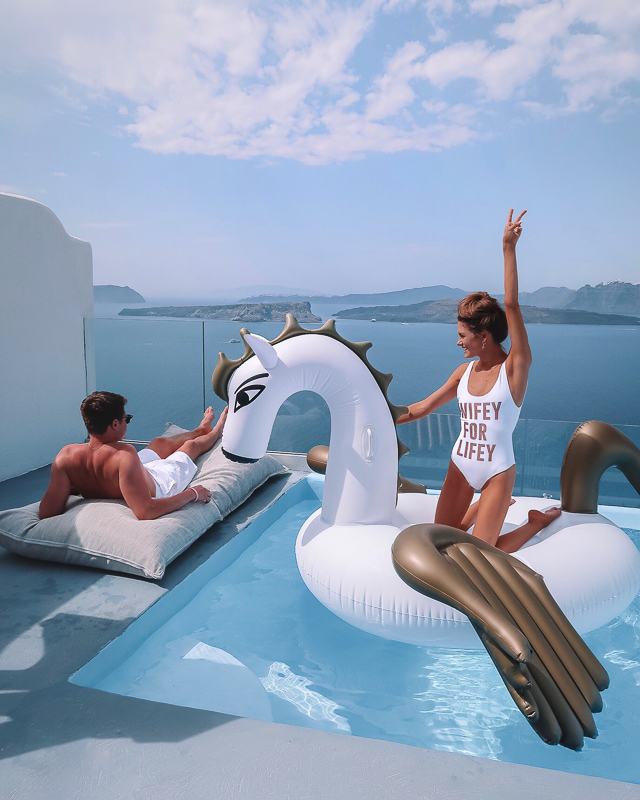 We got married on June 2nd and a week later we left for our honeymoon! I took time off of blogging for the first time in years for my honeymoon, hahah, but I did write some travel guides when I got back. You can read all about our time in Mykonos, Santorini and the Amalfi Coast in Italy in my travel guides. Without a doubt it was the best trip of my life – whenever I'm having a bad day, I think back to laying on the beach in Greece and it makes me so happy!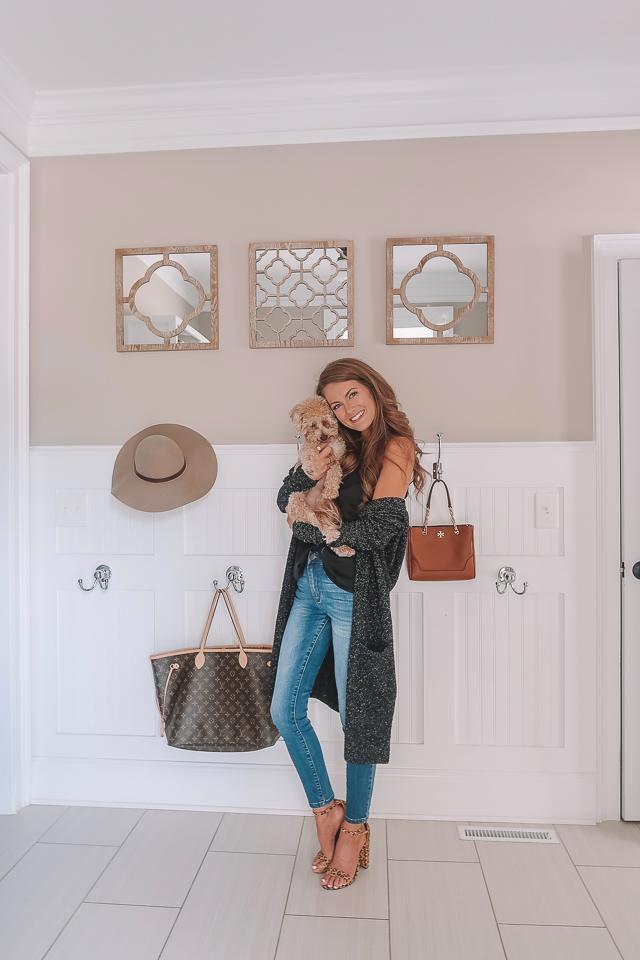 In the fall, we finally got our house completely decorated and I put up a HOUSE TOUR on my blog! You can read Part One here and Part Two here.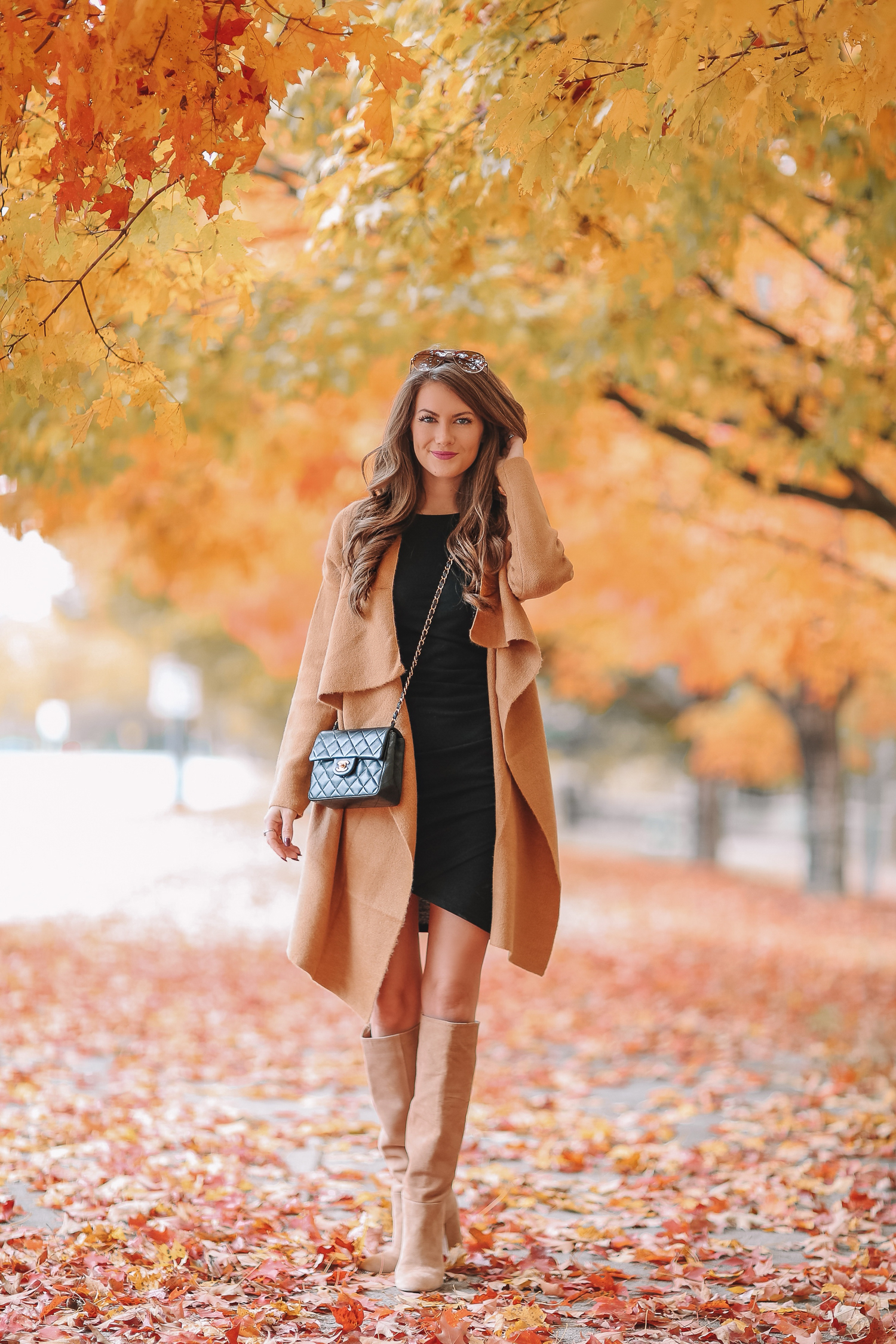 I took a bunch of trips to chase the fall foliage – Colorado, New Hampshire and Vermont to name a few. But the prettiest fall foliage actually occurred a few miles away from my house in North Carolina. This post was my most popular from fall!
All in all, what an amazing year! I look back at these photos and have all sorts emotions, most of them positive, as I think about my wedding and the places I was able to travel to that both inspired me and pushed me outside of the bounds of my own creativity. It all may present a "perfect" looking image, but 2018 was far from it. Beneath the pretty photos, I struggled a lot with anxiety. There were many mornings that I would wake up, so overwhelmed with anxiety and everything on my "To Do List," that I couldn't get out of bed. I mentioned this in a previous post, but I had to go on anxiety medication a few months before my wedding because I couldn't handle the pressure of planning the wedding, my job, taking care of a house/pets and maintaining healthy relationships with the people around me all at once. There were times when I thought the pressure would crush me. I (somehow) made it through those really dark months, and in the end, it taught me some valuable lessons. First was how to have a better work/life balance. When I was living on my own in Charlotte, I would put in 80+ workweeks, pouring all of my time and energy into blogging. Some pretty great things have come into my life since then (ahem, my husband!), and my priorities have shifted a little. I no longer have the time, nor energy to devote so much to blogging… and I've learned that that's okay. I also learned that I don't have to control every single thing and it's important to delegate: I signed with a management agency and hired my brother on a full-time photographer this year, two decisions that really helped alleviate the pressure of blogging and a heavy workload.
Spending time with my husband and building a strong foundation to prepare for our future children has become the most important thing in my life (no, I'm not pregnant right now, haha, but we plan to start a family soon!). My goals for 2019 are to keep my priorities straight, while bringing more real content to Southern Curls and Pearls. I love fashion and always will, but the older I get, the more I crave to see people's real lives and struggles, and more personal topics such as how they organize their bathroom cabinets, or how they manage to take their kids to school on time and make their morning workout class. Less "perfect," staged pictures, and more real life.
Another one of my goals for 2018 is to enjoy life more. I want to learn how to deal with my anxiety in the healthiest ways possible, whether it's taking up yoga and meditation, or simply saying "no" to more things. Once we've lived a year, we can't get it back, nor can we redo it. I want to soak up every last minute and enjoy the heck out of my life. I want to laugh and I want to love every single day.
As always, a huge thank you to every single one of you who have supported me over the years and continue to do so. I've said this before, but I hope you think of me as a friend that you can always reach out to. I sincerely love you all from the bottom of my heart and am so thankful for you guys!
Now, let's go out and have the best year yet! Cheers to less stress, and more living in the moment in 2019.
Love, Caitlin