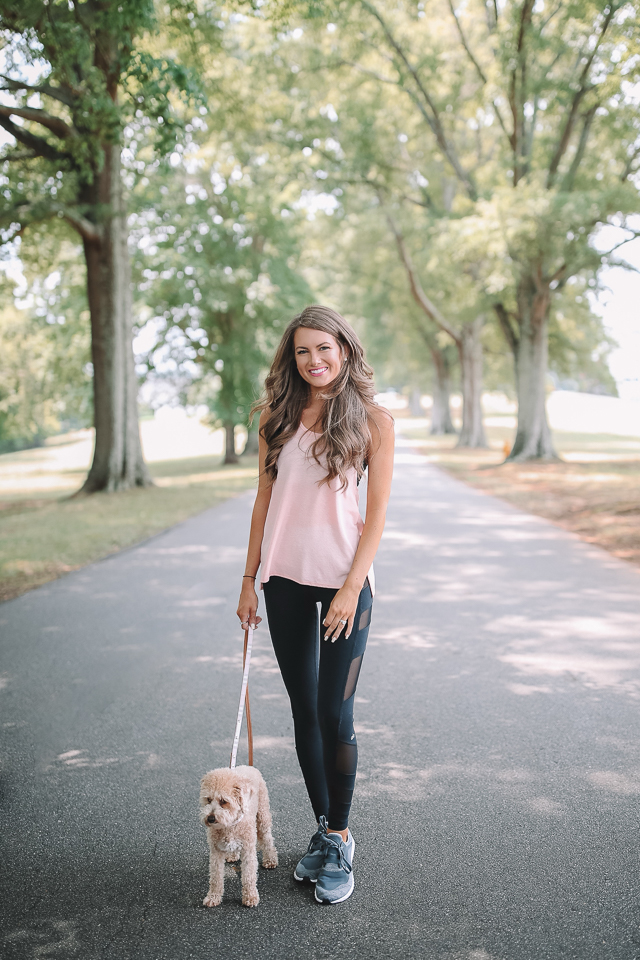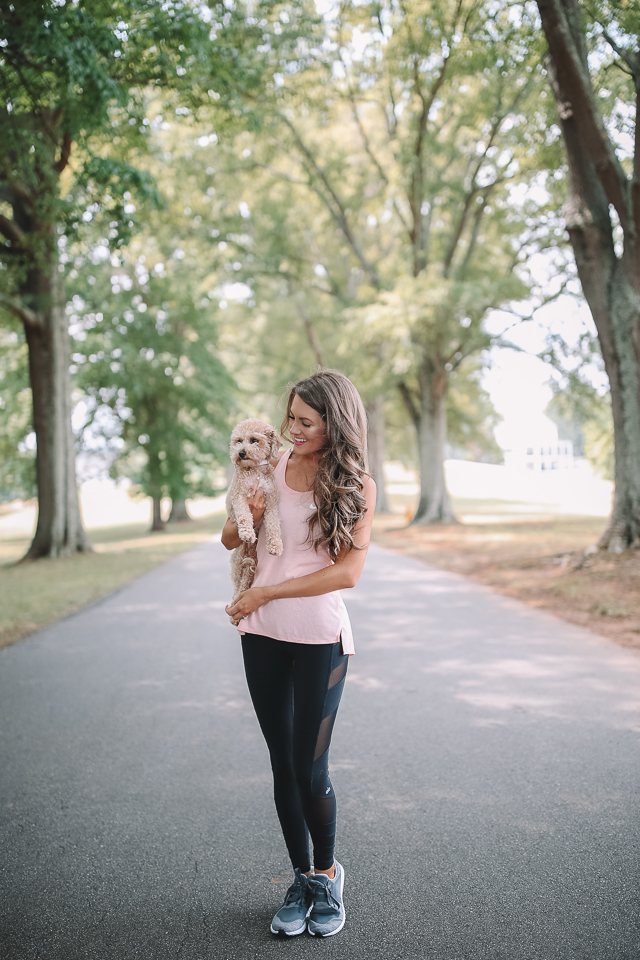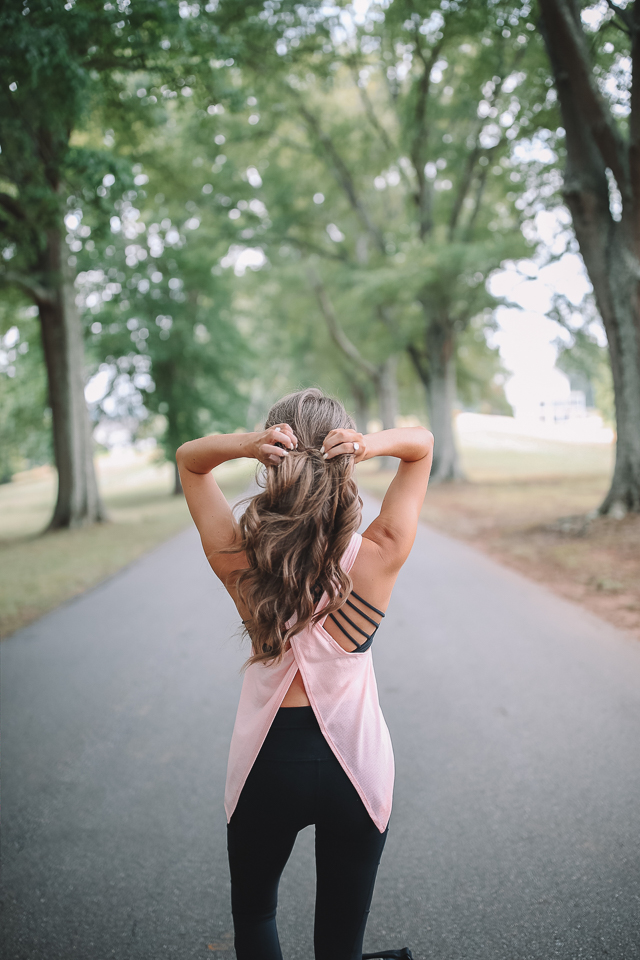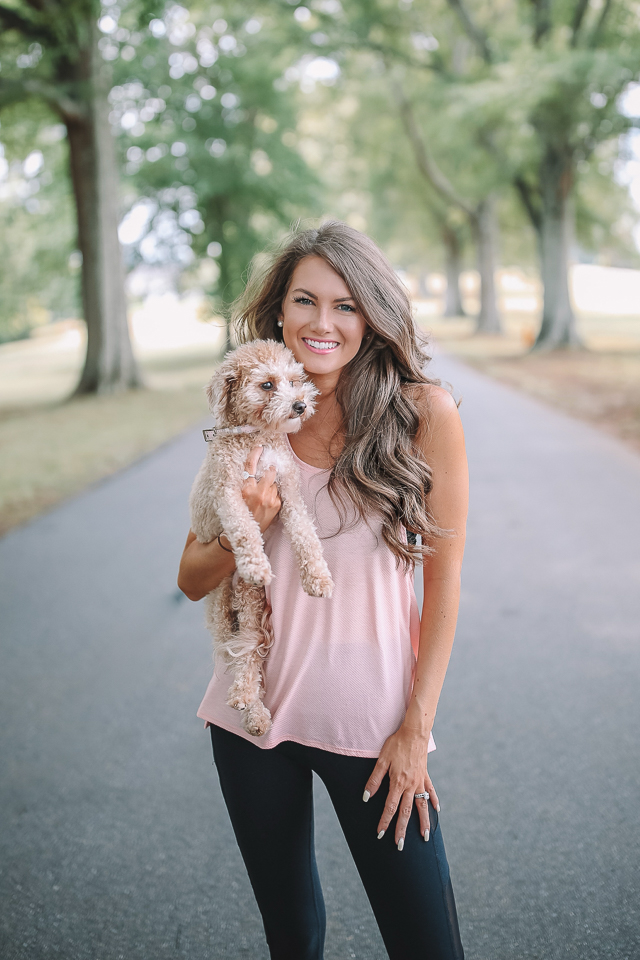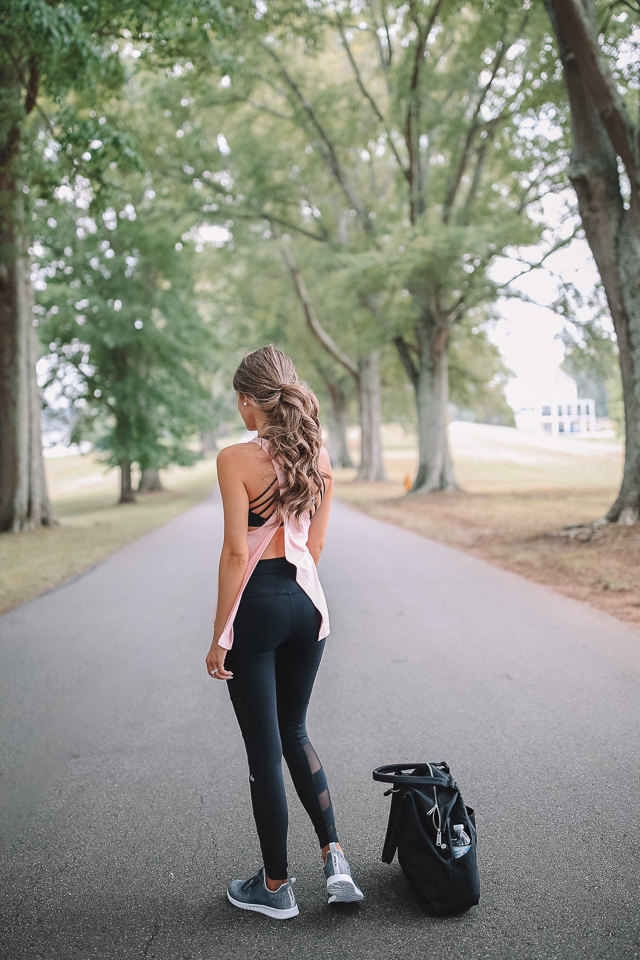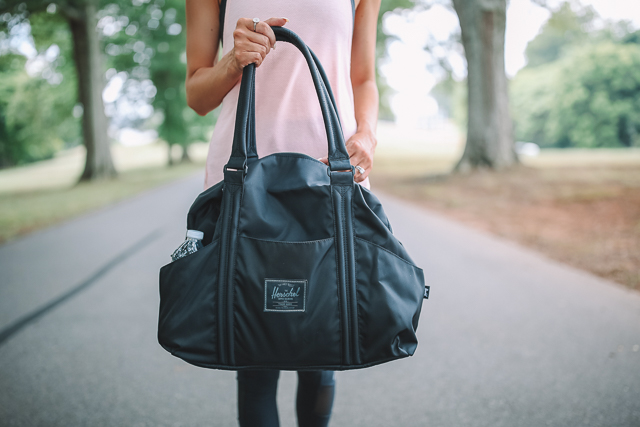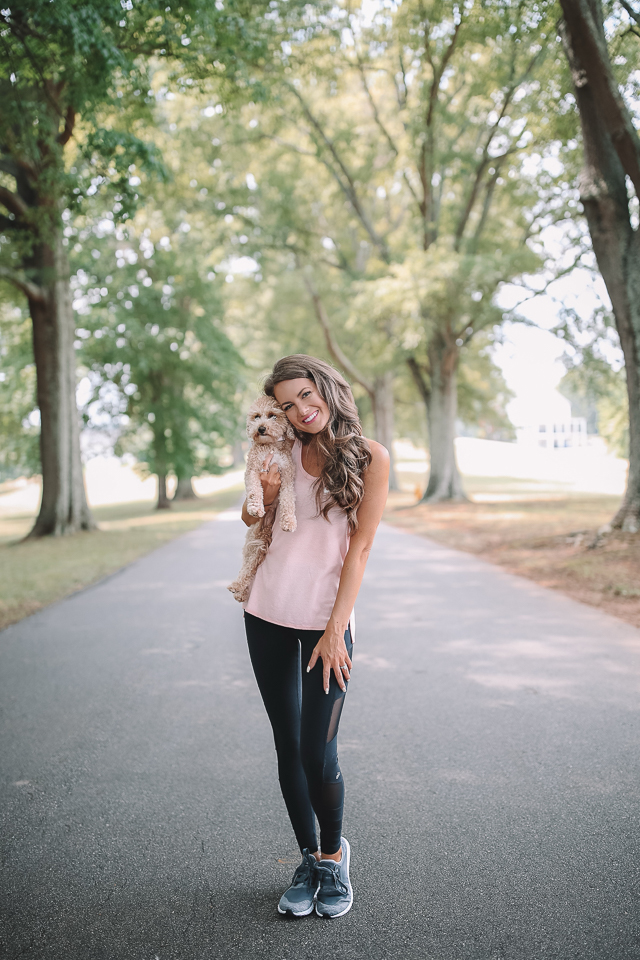 (ENTIRE OUTFIT INCLUDED IN THE NORDSTROM ANNIVERSARY SALE!)
Enter my $1,500 Nordstrom Anniversary Sale Giveaway HERE
Good morning and happy Friday, you guys!!! This has been a HIGHLY requested post and I'm really excited – albeit a little nervous – to share it with you today! I think women's bodies are always under scrutiny (too thin! too fat!) and that's not why I'm putting this post out there – every woman's body is different and you have to do what is right and healthy for you. Let's have this be a judgement-free zone, please!
I have been eating clean and working out regularly for the past couple of years, but I really wanted to look and feel better than ever for my wedding. I've always been naturally thin (thank you mom and dad), but I've never had much muscle. Even when I ran track and did competitive cheerleading in high school, I NEVER had much muscle tone. So one of my goals for my wedding was to actually put on weight – muscle weight! In particular, I wanted to focus building muscle in my arms (since that's what shows in a wedding dress) and getting more defined abs.
In January of this year, I started Kayla Intsine's Bikini Body Guide workouts, otherwise known as BBG. You've probably heard a little about BBG before (or at least have seen
Kayla's Instagram account
). The BBG program consists of three 28-minute high-intensity resistance workouts per week, and three LISS (low intensity, steady state) cardio sessions per week. You can either download the PDF version from Kayla's website, or download the Sweat app. I already owned the app and did the workouts sporadically, but starting in January I fully committed to going through the program from the beginning. My weeks looked a little bit like this:
Monday: BBG arms/abs workout
Tuesday: 30-minute walk with Winnie
Wednesday: BBG full body workout
Thursday: 30-minute walk with Winnie
Friday: BBG legs workout
Saturday: 30-minute walk with Winnie
Sunday: REST
For the first three months, I did solely BBG. The workouts are short (only 28-minutes!) but they are REALLY tough. There would be times, such as in the middle of the legs workout, where I didn't know if I could keep going or not! I remember saying a prayer during one of the sessions, asking God to give me the strength to finish the workout hahah! Despite their difficulty, a positive was that I noticed a change in my body right away, even after just two weeks of the program. And the longer I stuck with BBG, the easier the workouts became (as my body got stronger). Then in April, I started incorporating some Pure Barre classes into my routine, swapping out a low-intensity workout for a Pure Barre class. This helped me take the workouts to the next level! Plus I absolutely love my Pure Barre classes, and I looked forward to the classes every week. I continued doing both BBG and Pure Barre for the final three months before my wedding.
Here's what my workouts looked like during a typical month (this was April of this year):
So here's the low-down and my thoughts on this program: This winter was really rough for me. I struggled a lot with self-doubt, burnout, the stress of wedding planning and just the dreariness and gloominess associated with winter weather. I even had to go on anxiety medicine for the first time in my life. To be honest, BBG gave me a "purpose" this winter. Even when I was struggling with blogging or wedding planning, whenever I accomplished a workout I felt SO good. It felt like my life was sometimes spiraling out of control, but the BBG workouts were the one thing that I did have control over, and they became such a positive part of my day. There were a lot of times that I made sacrifices to do the workouts: I got less sleep or I skipped doing a blog post because I made working out a priority – but all of a sudden, something crazy started happening. I started feeling so much better. I had more energy, I was able to focus, I was even more productive. And it wasn't just about the changes happening to my body, because to be honest, I barely noticed the physical changes. Sure, I felt myself getting stronger and able to do more pushups, but mentally, I felt better than I ever had in my life. Accomplishing these tough workouts gave me a sense of confidence that I had really never felt before. On my wedding day, I was happy with my body, but even more than that, I was happy with who I was on the inside and what I was able to accomplish. And that, my friends, is what made it worth it in the end!
Now for pictures!
Let's start with the "before!" Here's me in college: (don't even get me started on why I'm wearing cowboy boots on the beach, my best friend and I thought this "photoshoot" was a great idea hahahah). I was what you might call "skinny fat." I looked okay in clothes, but I was the farthest thing from healthy – I barely worked out and ate lots of junk food and late night meals. In addition, I didn't feel good from all the junk I was feeding my body, and I virtually had zero confidence. I might be smiling in the photo, but inside, I wasn't a very happy person!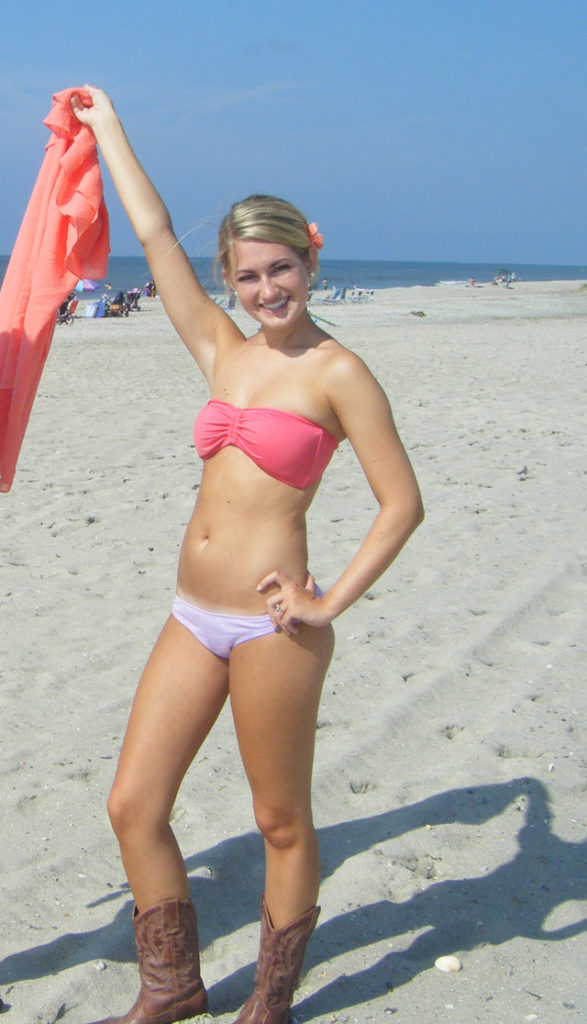 This was six months before my wedding, on January 1st, the day that I started the BBG program.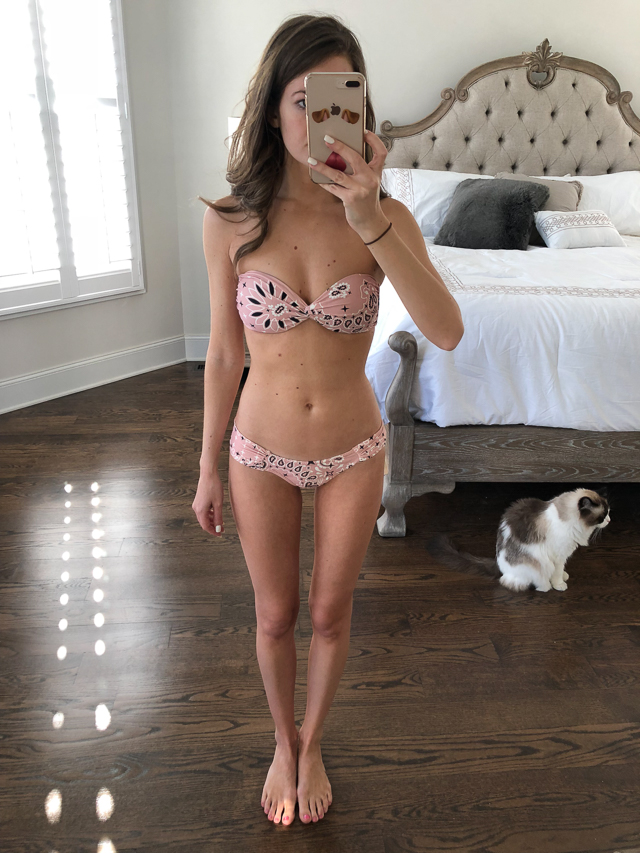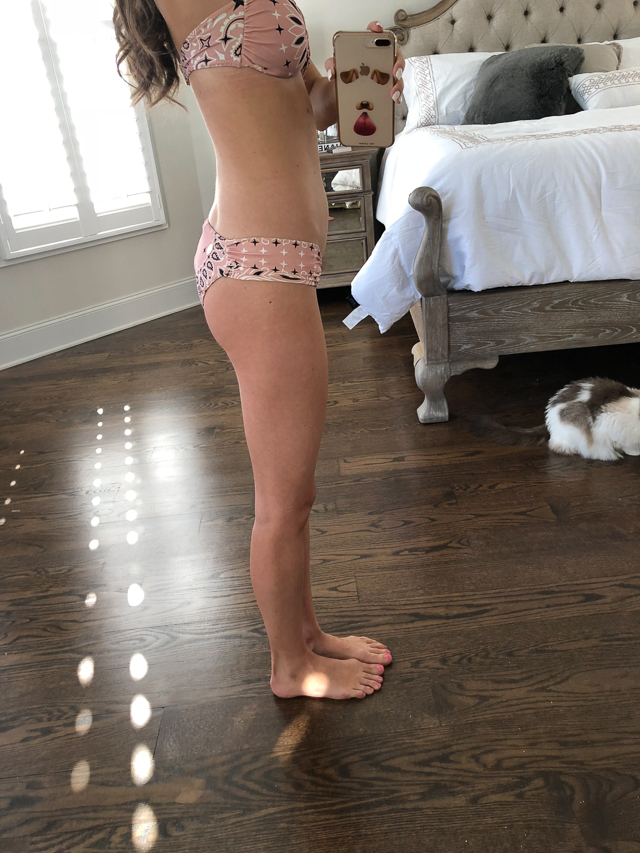 25 days into the program: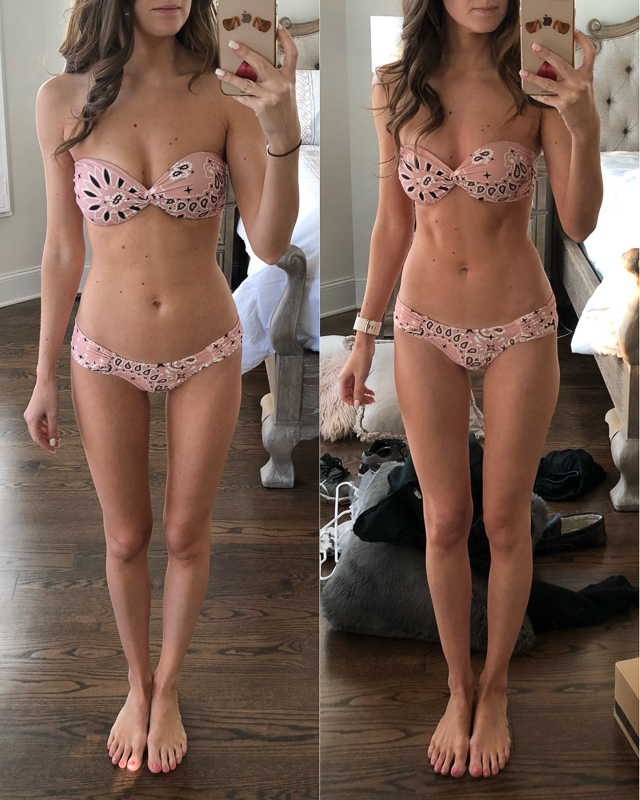 Two months into the program. This picture was taken at the end of February: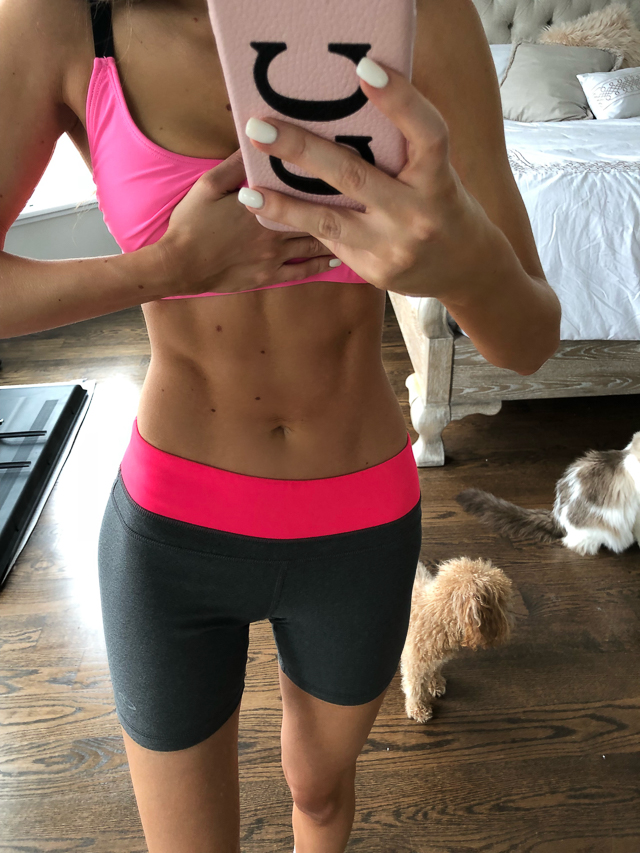 Five months into the program, finally starting to develop a butt (I've never had a butt in my life!!!):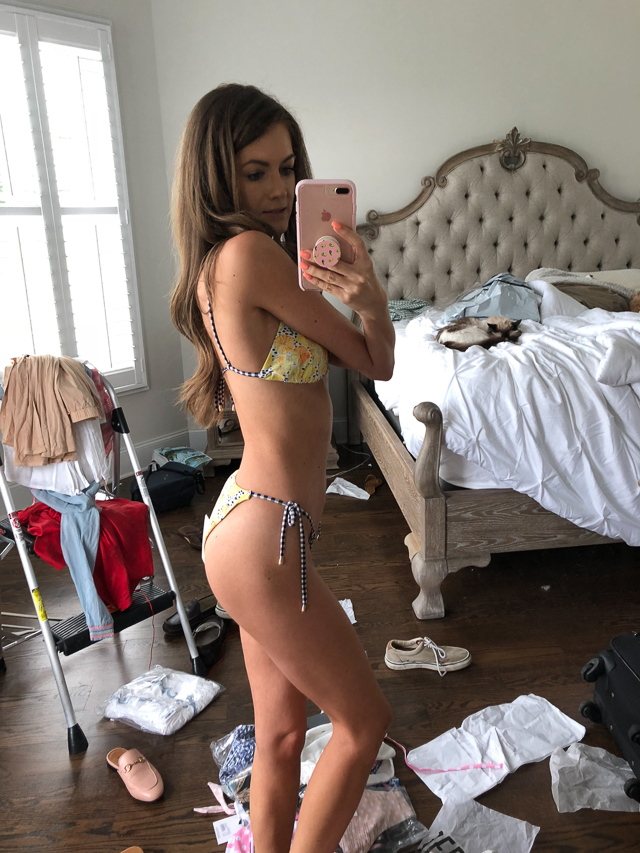 Six months into the program, taken June 8th (right before our honeymoon!). I actually wasn't "flexing" for this photo, I was trying on a bathing suit that had just come in the mail!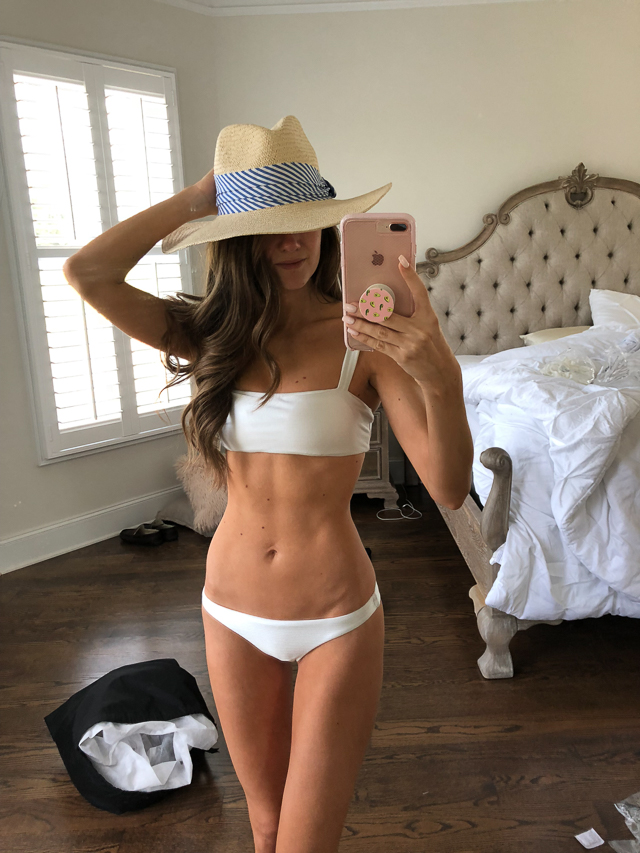 Like I said, by the end of the program, it wasn't even about the physical changes that were happening to me…. I was more proud of what was changing inside! Let me know your thoughts on BBG if you've done it before… or if you have any questions feel free to leave them in the comment section!
P.S. If you haven't entered my $1,500 Nordstrom Anniversary Sale Giveaway, you can do so
HERE
!
Love you guys!!
xoxo, Cait