For the next step, Amber created a rendering of my new closet and what it could look like. She nailed EVERY single detail I wanted! (The above photo is what the rendering looked like.) When you walk into the closet, the right side would contains lots of drawers, shelves for handbags with protective clear glass doors, a vanity mirror, and large storage units above it all. There would also be a built-in window seat with more drawers, a wall of shoes with a full-length mirror (with built-in shelves behind the mirror), a jewelry cabinet with velvet backing and velvet jewelry inserts, and an entire wall of hanging clothes racks. And you guys – she really was able to BRING IT TO LIFE! Here are some of the before and after photos:
(Before and After: The wall immediately to the right when you walk into the closet)
(Before and After: The jewelry cabinet!)
(Before and After: the far left wall of the closet)
((Before and After: the view facing the bathroom door)
To add the final touches to the space, we installed a chandelier and ordered a rug and tufted pouf for some additional seating. There are still a few empty shelves I need to fill, but I absolutely love how it turned out!!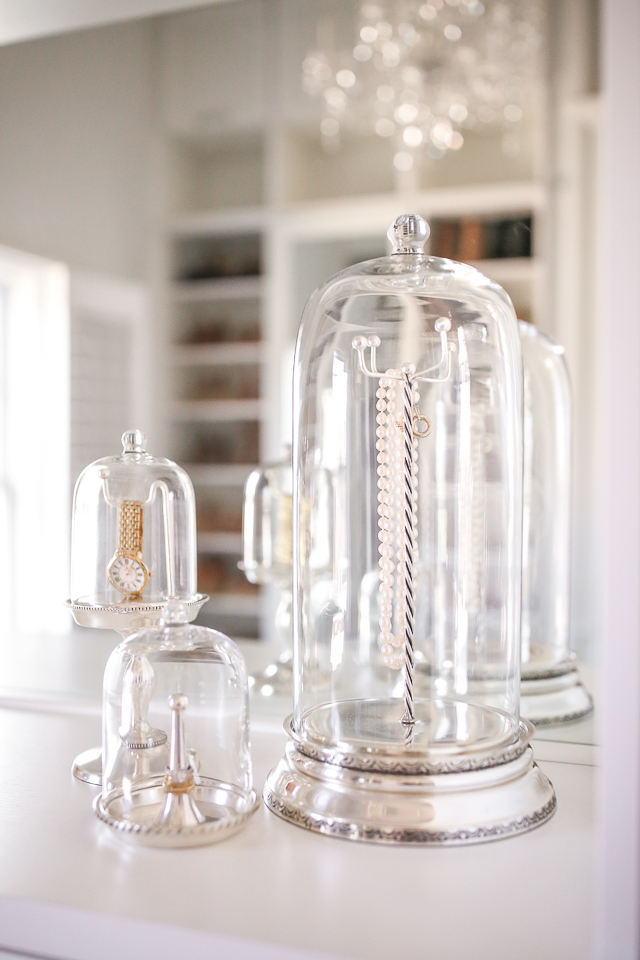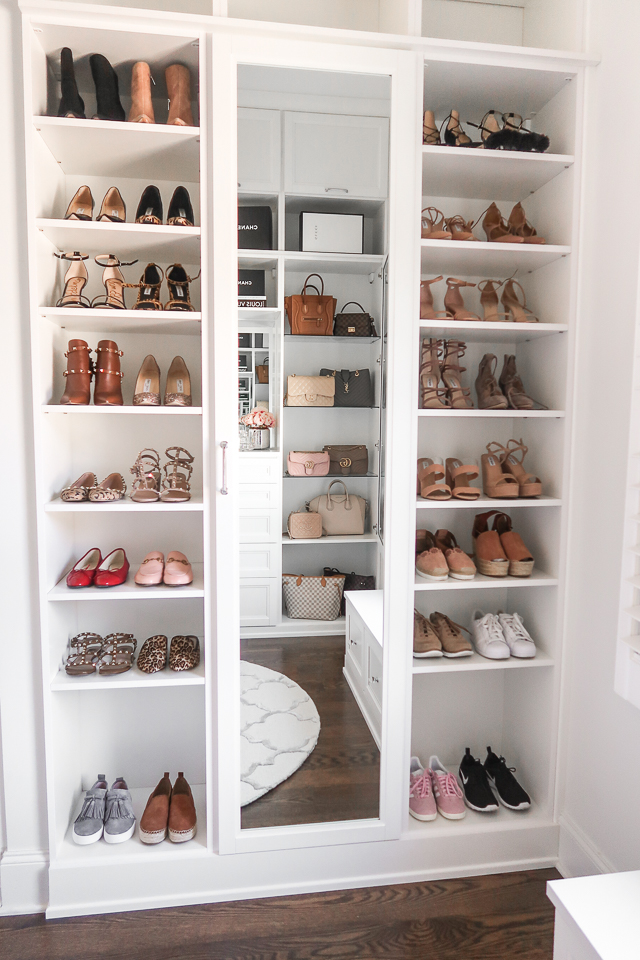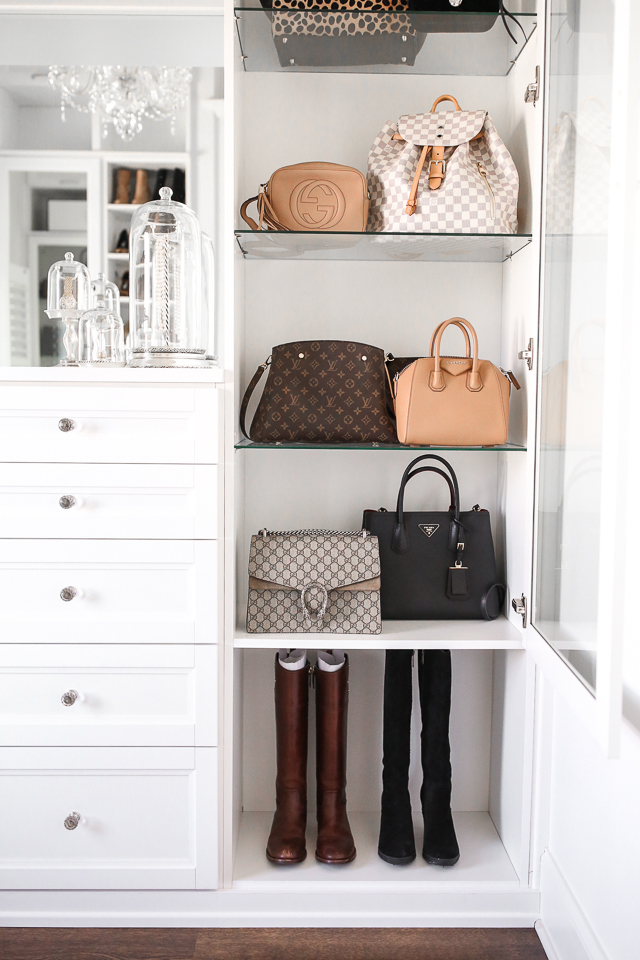 If you have any questions, let me know in the comment section!
xoxo