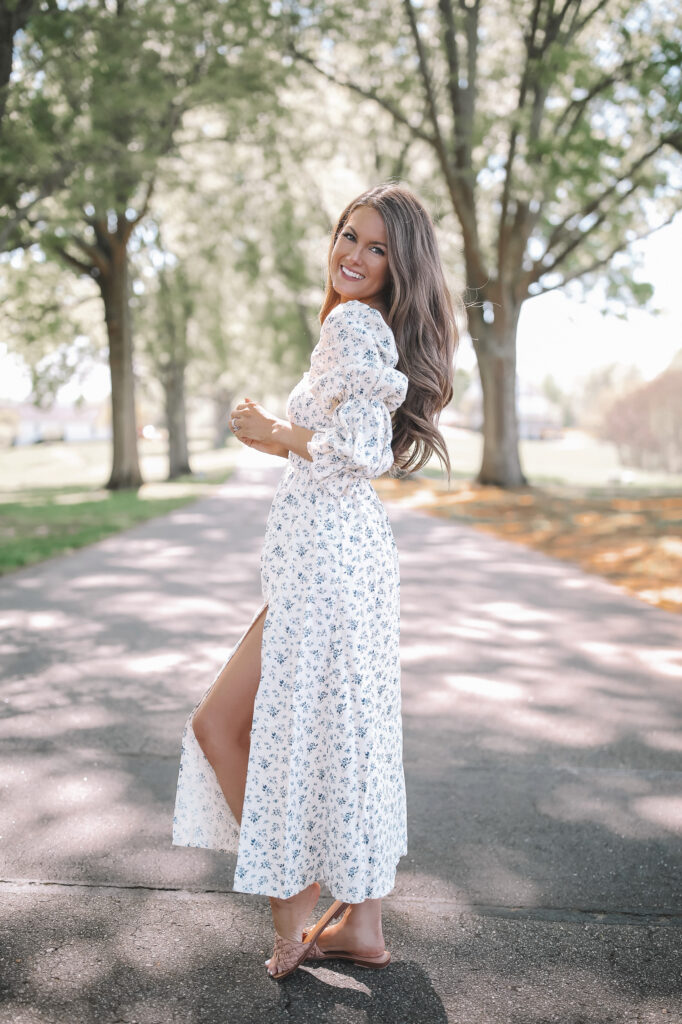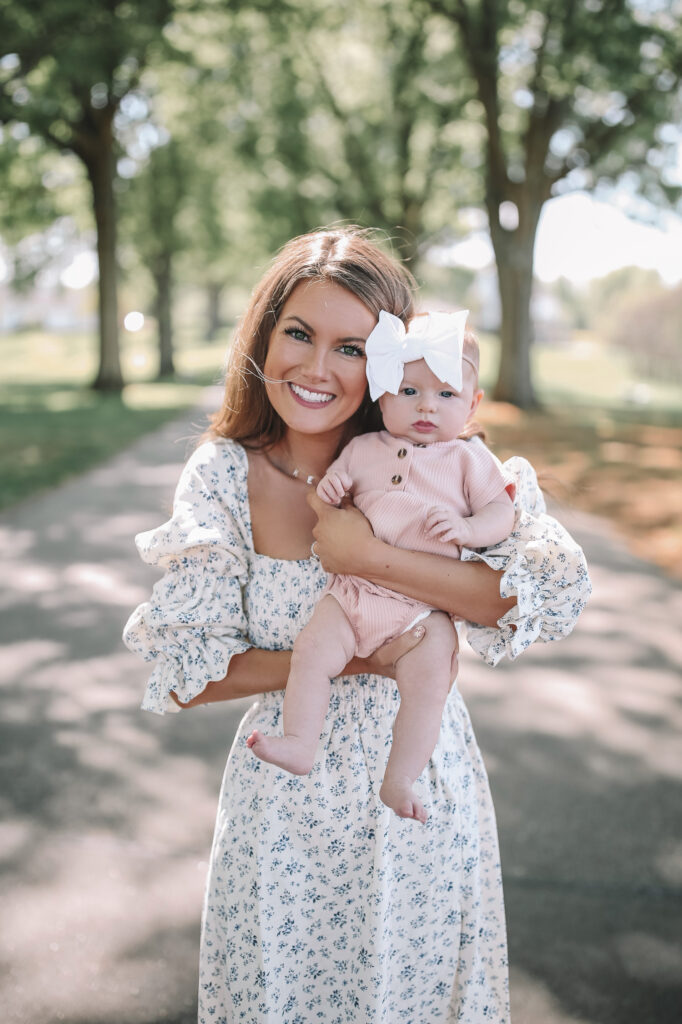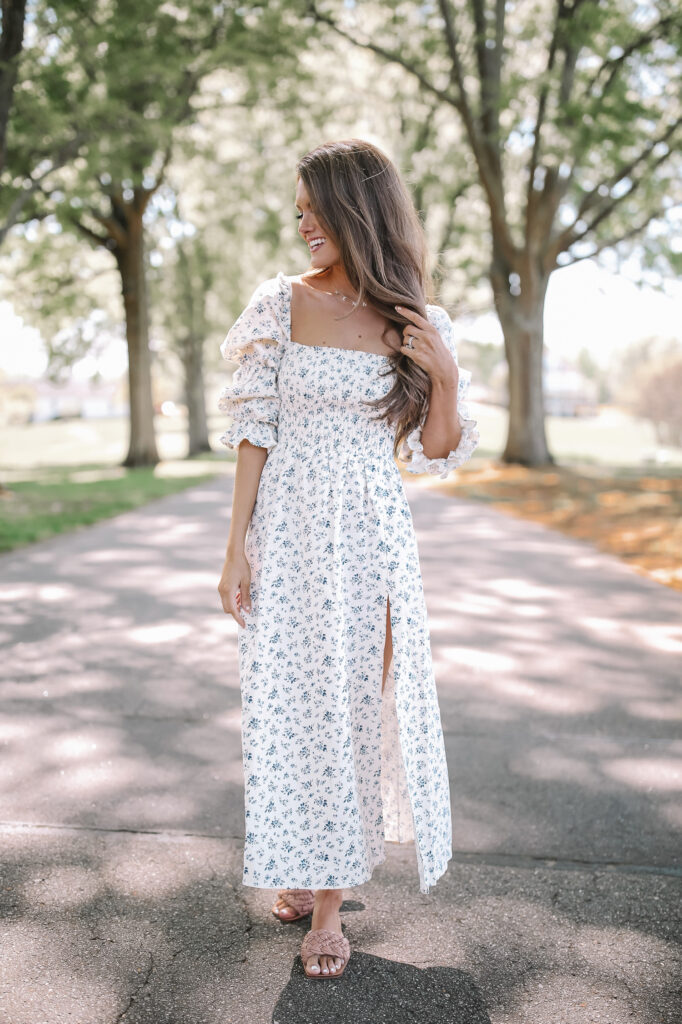 Hello friends, and happy Friday! I found these photos on my computer from a month or two ago and realized that I never posted them here. I originally found this Reformation dress at Nordstrom but it has since sold out… however, it's still fully stocked here! This is one of those dresses that I've worn over and over again since purchasing. It's easy to throw on and look put-together and best of all, goes with flat sandals so you can be comfortable! Ever since becoming a mom, I've realized how impractical it is to wear heels. Try chasing after a baby in heels… nope, no thank you! Flats it is!
Speaking of baby… GUESS WHAT! Kennedy said "Dada" for the first time last night! We were so excited, we were basically jumping up and down screaming and clapping, which she found very amusing, haha. I don't think she actually knows what she's saying… I think she just discovered that she can make the "d" sound for the first time. But golly did it sound just like "dada!" It's the little things, y'all! If you have a child, I know you get it.
Anyway, check back here Sunday morning because I'll be sharing all of my top picks for the Nordstrom Anniversary Sale! Depending on your Nordy Club card level, you can shop the sale as early as Monday, July 12th during the Cardmember Early Access period. For all the important sale deets, you can check out my blog post here!
xoxo