This has been my most requested blog post in the ten years since I've been blogging! A few weeks ago I posted a Pregnancy Q&A where I shared our story about TTC (trying to conceive) for a year and a half. The full story is in that blog post, but basically… after receiving some negative test results, our doctor told us about a year into our journey that we would probably have to resort to IVF to get pregnant. For the next four months, Chris and I prioritized our health, and went on a journey to eat as healthy as possible and cut out as many toxins as we could from our lives. We ate organic, ditched our Teflon pots and pans, threw out all of the plastic in our kitchen, and much, MUCH more (don't worry, I am spilling all the details in this post!). When we got re-tested four months later, we received amazing news and then found out we were pregnant a few weeks later. I am 1,000% convinced that prioritizing our health helped us to get pregnant. Although this isn't the "magic solution" for getting pregnant in every couple's situation, I certainly don't see any negatives of trying to live a healthy lifestyle. No matter how you conceive, living a healthy lifestyle only benefits you and your future baby.
Side note: my husband and I do not feel comfortable sharing the exact tests we had done, nor the results. I hope you will understand our desire for privacy regarding this issue. However, I am an open book when it comes to all of the changes we made to strive to live a healthy lifestyle! If I don't answer your question in this blog post, you can leave your question in the comment section and I'll get back to you there. 🙂
Okay, let's get started on all of the changes we made! I tried to break this up into categories that made sense, but I want to preface all of this by saying that it's really important that you and your partner are a team on this. I am so thankful that Chris was 100% committed to making all of these changes with me! We could not have done it without each other's support. I also want to emphasize that it takes two people to make a baby, and both the man and the woman have to be in good health. The woman has to have a regular cycle and make sure she is ovulating every month, while the man needs to have strong swimmers and MILLIONS of them in order to make a baby. Everyday, seemingly "small" decisions can affect the health of both the woman and man… that's why I think acting as a team is invaluable!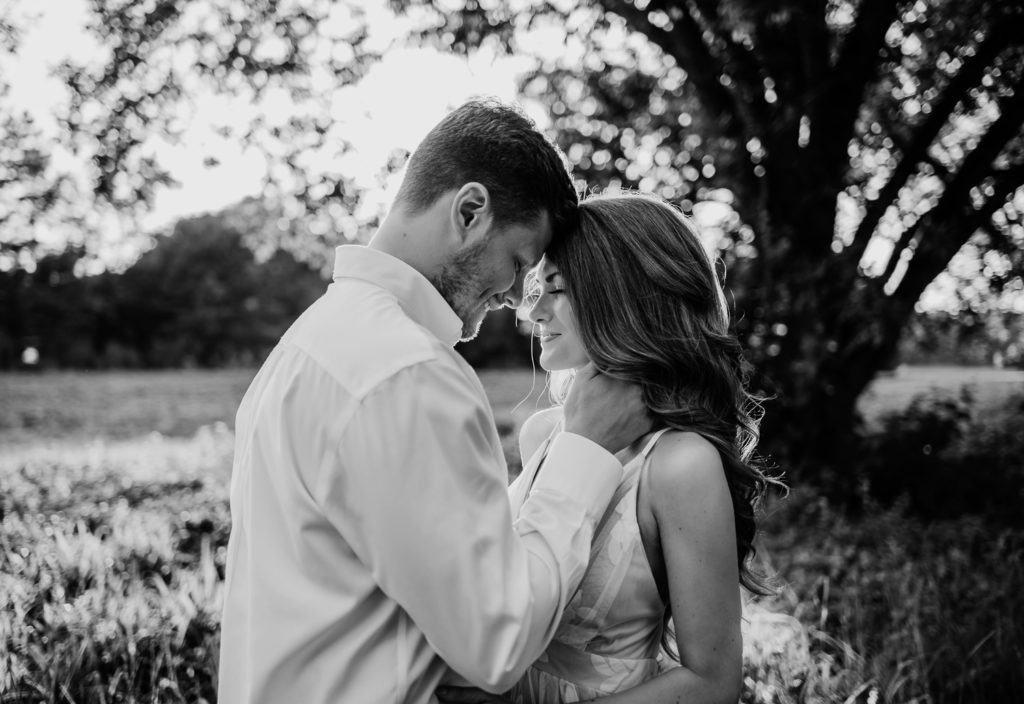 Food
The first, and easiest, choice Chris and I made was to eat a nutrient-dense diet, full of whole foods. We also tried to eat organic whenever possible. Obviously this is not possible 100% of the time (especially if you go out to eat!), but we chose organic whenever we could. We made a huge effort to buy only organic produce, meat, eggs and dairy products from our grocery store, and cooked dinners at home almost every night. We also cut out as many processed foods as we could. If it came in a box or wrapped in plastic, it wasn't going in our grocery cart! As a woman, I paid particular attention to getting enough fats in my diet. You need fats to conceive! I think as a society we are brainwashed to think that low-fat is best, but that's not necessarily true. After reading this book, I started eating grass-fed butter, eggs (not just egg whites), grass-fed whole milk, as well as avocados, nuts and seeds. I didn't go overboard on any of those items, but incorporated them into a well-balanced, whole-foods diet.
In addition to eating organic, we also paid attention to what we were drinking. Chris and I both cut out all sodas. I also quit drinking sparkling water, since most brands come in BPA-lined cans. We both drank mostly filtered water out of a glass mug or tumbler (we quit drinking water out of plastic bottles – which is a great choice for the environment, too!). As for drinks that we added in… I made us my favorite green smoothie nearly every morning. We also stocked up on fresh-pressed juice each week from our local juicery. At night we would pour some organic kombucha into a wine glass and "trick" ourselves into thinking we were having alcohol, when in reality we were getting a healthy dose of probiotics and antioxidants.
Environmental Toxins
Oh gosh I don't even know where to begin on this topic! Unfortunately, there is no way to live a completely toxin-free lifestyle. Over 80,000 chemicals are registered for use in the United States, yet only a small percentage have ever been analyzed for safety and even fewer for reproductive harm. Toxins are in everything from our mattresses to our plastic water bottles, to the paint on our walls. Pollutants fill the air, both inside our home and out. It can be quite an overwhelming task just thinking about where to begin cutting out toxins from your life. It helps to tackle one area at a time, instead of all of them at once!
Self-Care Products
I think the first area we tackled when it came to toxins was our self-care products. Chris and I took a look at our shampoos, conditioners, body wash, lotions, etc, and threw out everything that had harmful ingredients or contained known parabens and pthalates (these are the two things you need to look out for in your self-care products!). We replaced nearly all of our self-care products with paraben- and pthalate-free versions. No product was off-limits… I even replaced our floss and toothpaste with chemical-free versions (we now love our Dr. Bronner's toothpaste!). Once you start to do a little research, you realize how much these chemicals can interrupt and mess with your hormones. Parabens and pthalates are both known endocrine disruptors, which can really wreak havoc on your hormones (which you need to have a healthy reproductive system). For example, parabens imitate the hormone estrogen in the body and have been shown to harm both the male and female reproductive systems, reproductive development, and fertility and birth outcomes (source), and the worst part is that they're in LOADS of personal care products… probably ones you have sitting in your bathroom cabinet right now! If you want to clean out your bathroom cabinets, a great resource to help you get started is the Environmental Working Group's Skin Deep website – you can look up products you're already using to see how "safe" they are, and then make decisions from there.
Kitchen
The kitchen is the next area that we tackled… for some reason, it seems that the most toxins in your home are hiding out in your kitchen! I already wrote an in-depth blog post on how to eliminate toxins in your kitchen, but some of the things we did included switching out our hand soap and dish detergent to chemical-free versions and ditching ALL plastic in our kitchen. Plastic contains BPA and other chemicals that can leach into your food (especially when the food items are heated or hot). We got rid of all of our plastic cups and bowls, and replaced all of our plastic tupperware with glass containers instead. The next item on our To Do List was replacing our pots and pans. For an in-depth guide to non-toxic cookware, please read this blog post I wrote that is chock full of good information. The one thing I will highlight here is that the chemicals in nonstick pans have been linked to infertility and known to contribute to testicular and kidney cancer, liver damage, thyroid disease and ulcerative colitis (source). The part that should really stand out to you is the link to infertility: non-stick chemicals do not have a suspected link to infertility, they have a proven link to infertility. If you're wondering which pots and pans we use now, we own a lot of Le Creuset cast iron pieces including this saucepan (which is great for heating up soups and sauces), this Dutch Oven and this fry pan. We also own this set of GreenPan cookware that is made with Thermalon, a sand derivative containing silicon dioxide instead of Teflon. GreenPan discloses their test scores for a wide range of chemicals, and their scores look really great. Just to be extra safe, I only use wooden utensils with them (never metal) and don't heat them to extremely high temperatures. When it comes to baking, we use stoneware, including this stoneware cookie sheet and this pizza stone – both are completely nontoxic!
Cleaning Products and Detergents
Cleaning products and detergents can be a huge source of chemicals and toxins in the home. This website makes it easy for you to find and buy products made without known toxic chemicals – they have analyzed thousands of products and only put their MADE SAFE (Made With Safe Ingredients) seal on products that are made with safe ingredients, without toxic chemicals. If you're only going to change one thing, PLEASE change your laundry products like detergent and dryer sheets. This study found that when you use a "normal" scented detergent, your dryer vents emit more than 25 volatile organic compounds, with seven of them classified as hazardous air pollutants (HAPs) and two as carcinogenic HAPs with no safe exposure level. Those chemicals are going into the air within your home, and right into your lungs. I'm working on a blog post detailing which cleaning products and laundry detergent we use in our home.
Supplements
Both Chris and I took vitamins and supplements in addition to eating a nutrient-dense and antioxidant-rich diet. I would definitely ask your doctor before starting a supplement plan and do some research for yourself… and on that note, I highly recommend getting the book It Starts With the Egg. No matter how you plan to get pregnant, it's important to have healthy eggs and healthy sperm. This book is all about the supplements you can take to improve both. For myself, I took prenatal vitamins and a DHA supplement every day. For men, it is surprising how much of an impact supplements can have on sperm quantity and quality. Chris started taking a high-quality multi-vitamin, CoQ10, L-carnitine and the same DHA supplement as me. Like I mentioned before, it's important to consult your doctor and also do your own research about the dosage (and again, the book It Starts With the Egg has excellent advice).
Alcohol
There's not a ton of research I could find on the link between alcohol and fertility, but Chris and I both agreed to (mostly) cut it out of our diets while trying to conceive, since it can increase oxidative stress throughout the body. We didn't drink at all during the week, but would occasionally have a glass of wine or a beer on the weekends. Stress is also an important factor for trying to conceive, and Chris and I both felt that a glass of wine or two on the weekends helped us de-stress, so we felt comfortable having a few drinks on the weekend (we just didn't go overboard with it). When we did have a glass of wine, we made sure it was organic. Side note: neither one of us smoke, but tobacco can have a HUGE impact on fertility for both men and women… if you are a smoker, please ditch the cigarettes!!
Exercise
Regular exercise has a positive link with fertility, for both men and women. Chris and I both increased our workouts to three to four times per week. At the time, I was taking pure barre classes and experimenting with calming yoga classes on YouTube. As a couple, Chris and I also tried to find fun ways to workout together, including taking walks together and signing up for boxing classes! We had to stop going to the boxing classes due to COVID, but we both really loved them… the boxing studio played fun music and we both found that punching on a punching bag was a great way to burn off stress.
Stress
Stress can be a huge factor in trying to conceive. Let's be real: life is stressful enough (especially with the events happening around the world today)… add on trying to have a baby and that can really ramp up the stress. Even though making healthy life choices helped us conceive, it can be stressful worrying about all of the toxins hidden in our environment and our food, and trying to research all of the supplements we should be taking. If you're a woman charting your cycle, we all know that can add on extra stress, too. You have to do whatever you can to NOT stress about all of those things. If our bodies don't feel safe, our fight or flight response is triggered – this response prepares our body for danger, meaning that all available energy and blood flow is shunted away from digestive and reproductive organs and into our muscle tissue. Both Chris and I tried to eliminate as much stress as we could within our lives. For myself, I started saying "no" to collaborations and sponsored posts, started traveling less and started taking more walks in nature and practicing yoga. Journaling was also incredibly therapeutic for me.
For the Woman
For the woman, it is incredibly important to make sure that you're ovulating regularly. This is really easy to do if you're charting your cycle every month. Early on, I started tracking my cycle according to FAM – the Fertility Awareness Method – which I learned about from the book Taking Charge of Your Fertility. This method involves recording your cervical mucus and tracking your basal body temperature (BBT) every morning. I ordered a basal thermometer off of Amazon and used an app called Kindara to track everything. I woke up every morning at 6 a.m. to take my temperature, recorded my cervical mucus, and peed on ovulation strips. The FAM method is really cool because it's so accurate – you can determine the exact day you ovulate every month, which will ultimately help you conceive because you're able to time sex perfectly. If you start tracking your cycles and realize that you're not ovulating every month, it could be the reason why you're not conceiving.
Aside from tracking ovulation, your menstrual cycle can give you all sorts of clues as to what's going on inside your body. The length and duration of your period, your cervical mucus, and the lengths of your follicular and luteal phases are all clues to what's going on with your health. For instance, if you have a really short luteal phase, it can mean your body isn't producing enough progesterone (which makes it really hard for you to conceive). Once you pinpoint the problem, you can address it directly, without waiting on a doctor to tell you what's wrong.
For the Man
Like I said at the beginning of this post, it takes two people to tango! The man's sperm quality and sperm count are equally as important when trying to conceive. What's really great is that it's incredibly easy and non-invasive to get your man's sperm tested. If you're having trouble conceiving, I personally believe this is the first test you should do BEFORE running any tests on a woman (pretty much all of the tests for females are invasive and uncomfortable, and the male test is so easy, so why not?). In my research, I learned that there are a ton of simple changes that men can do to greatly increase sperm count and quality (chapter 14 of It Starts With the Egg is a great resource for actionable things you can do for male fertility). A few simple changes that men can make include switching to loose-fitting underwear, avoiding hot tubs and extremely hot showers, and not keeping a cell phone in their pants pocket. I bought Chris this laptop EMF protector that he uses whenever he sits his laptop on his lap. Men should also eat a diet rich in antioxidants, cut out toxins, exercise regularly and avoid stress (just like women!). I was also surprised to learn how much supplements can improve sperm count and quality, specifically CoQ10 (if you are doubting me, just look at the research linking CoQ10 supplements to increased male fertility and you will be amazed). Women too often place the burden of getting pregnant all on ourselves (trust me, I have been there, and it is a huge burden to bear)… but we can't forget about the men, too! Both partners make an equal contribution to create (or not create) a baby.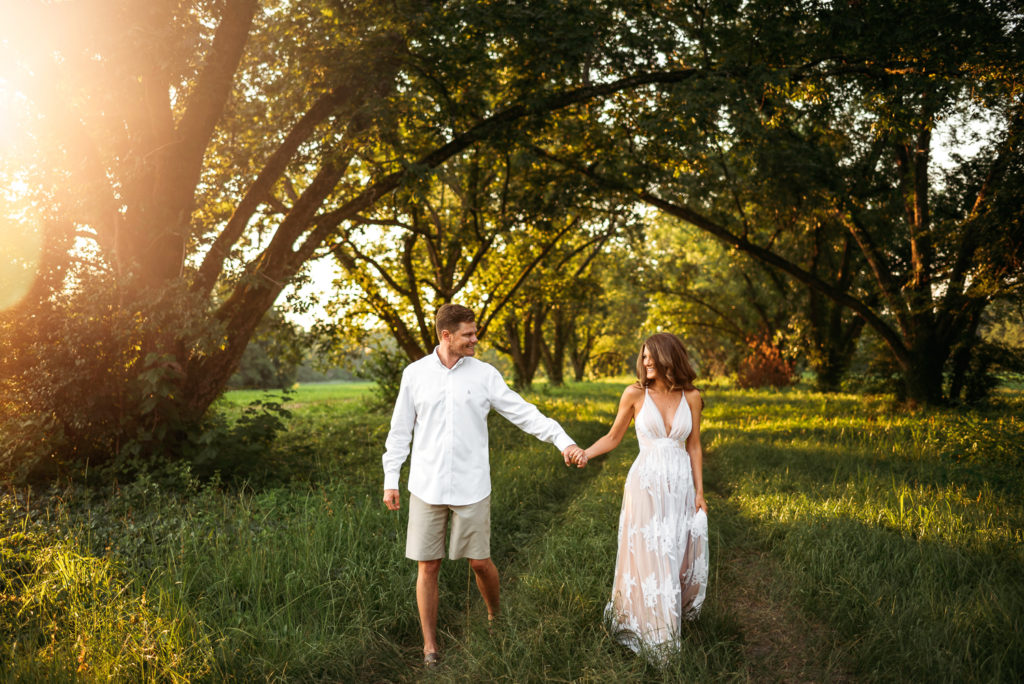 In Conclusion…
Okay…. now that I have probably bored you to death with all of this information, 😉 I HIGHLY suggest that you do your own research, too! It took me months and months of reading, researching and listening to podcasts in order to learn as much as I could about fertility and ways to improve our chances to conceive. Before I sign off for today, I wanted to recommend a few resources if you are overwhelmed with where to start:
Books: It Starts With the Egg, Taking Charge of Your Fertility, The Complete Organic Pregnancy, and The Fifth Vital Sign
Podcasts: Fertility Friday (in my opinion, Lisa Hendrickson-Jack is the smartest person on the planet and my absolute idol) and Mastering Your Fertility
Lastly, I want to say that everyone's journey to pregnancy and motherhood looks different, and I can only speak for myself and my husband, and what worked for us. What worked for us may not work for everyone else… but even so, I highly recommend that you do your own research and advocate for your health. Nobody knows your body better than you do. Listen to your doctor, but also stand up for yourself if you feel that there's a need to. And, (sorry if this makes anyone mad), but doctors don't know everything. When our doctor delivered the news that we would probably have to resort to IVF, I asked if there was anything, anything at all that we could do on our own to help improve our chances of conceiving naturally. He said no! Sometimes you have to take matters into your own hands. I am a strong believer that small changes we make for our health can have a huge impact. So… do your own research and advocate for yourself and your partner.
If you have any questions that I didn't answer here, please let me know in the comments! Baby dust to you all. xoxo