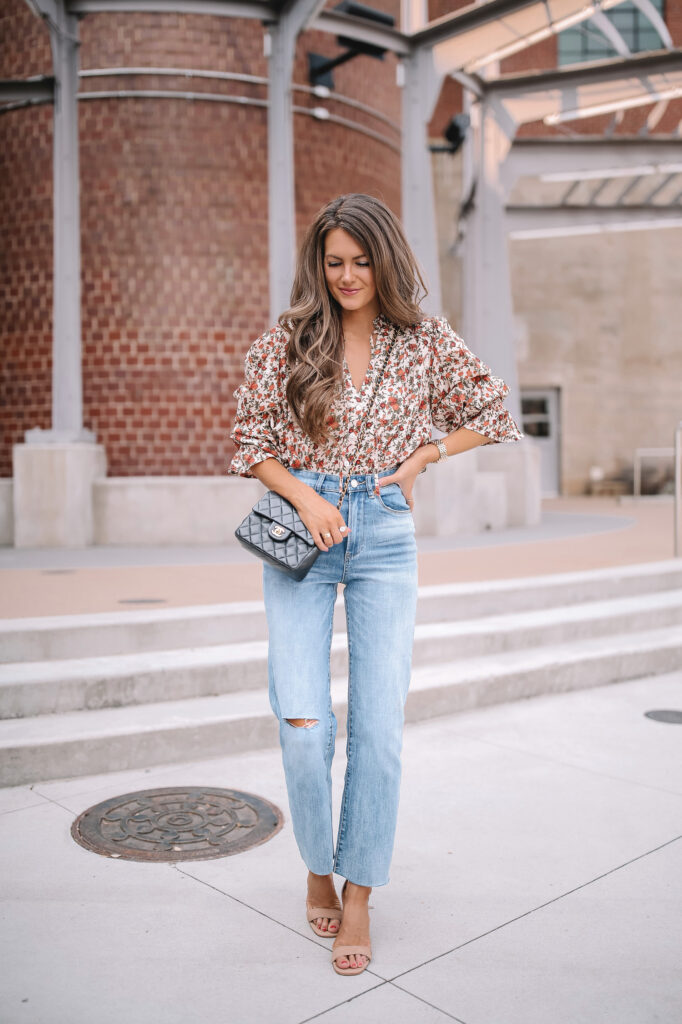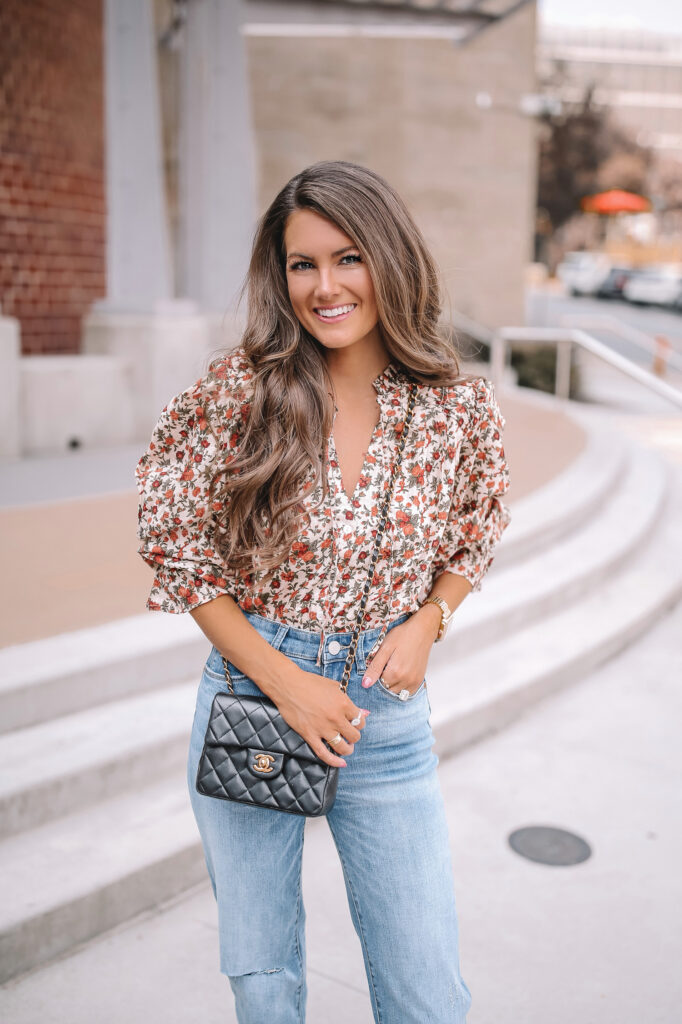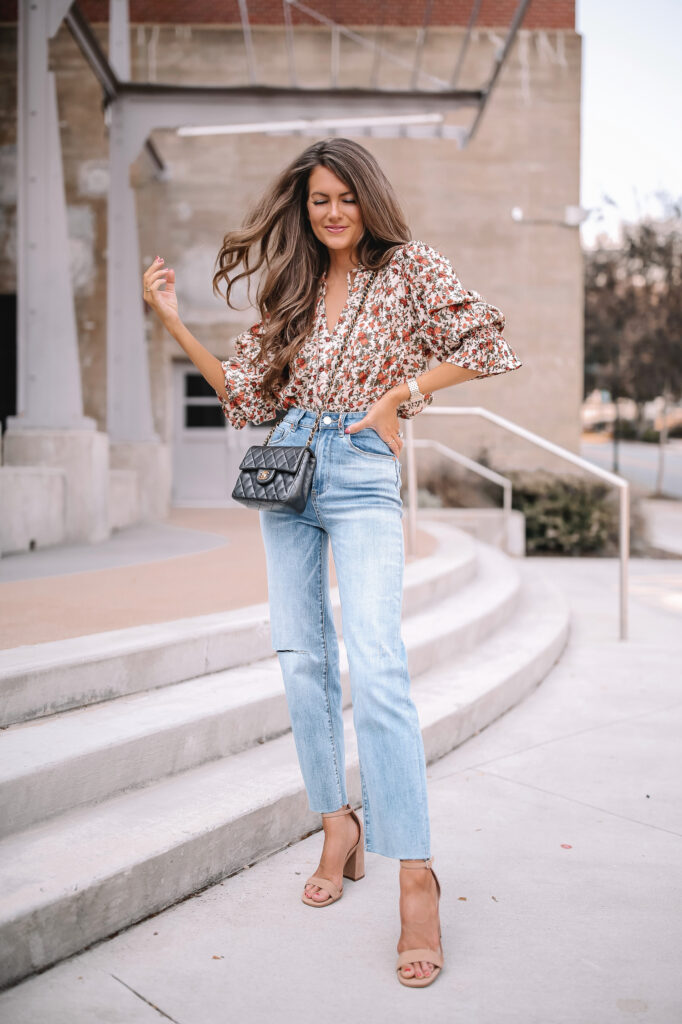 Free People top // BlankNYC jeans // nude heels // similar handbag
So, I have to say… I was really resistant to the "mom jean" trend at first! For starters, I happen to love my skinny jeans (and still do) and was a bit resentful when I heard that they were on the way out of style. (Side note – I don't think they're truly out of style, and I'm going to continue wearing them this fall.) But after trying on lots and lots of mom jeans, I finally found a few pairs that worked for me, including this BlankNYC pair. Now, I do think they're cute when styled correctly, but ABOVE ALL, the number one reason I fell in love with mom jeans, is because they're SO DARN COMFORTABLE. When you are chasing a seven month old around your house all day, the very last thing you want is for your jeans to be pinching you in uncomfortable places. Mom jeans are literally the best for this reason. (Errrr, is that why they call them mom jeans? lol) I can do anything and everything in this pair of jeans and they are constantly comfortable. They're not too tight on any part of my body. And they don't stretch out, either!
My entire outfit is from my favorite store, Nordstrom. They just got in a bunch more fall merchandise, so check out their new arrivals section if you're in need of some fall inspo!
Be back later this week with a blog post all about fall decor – stay tuned!
*Thanks to Nordstrom for sponsoring this post