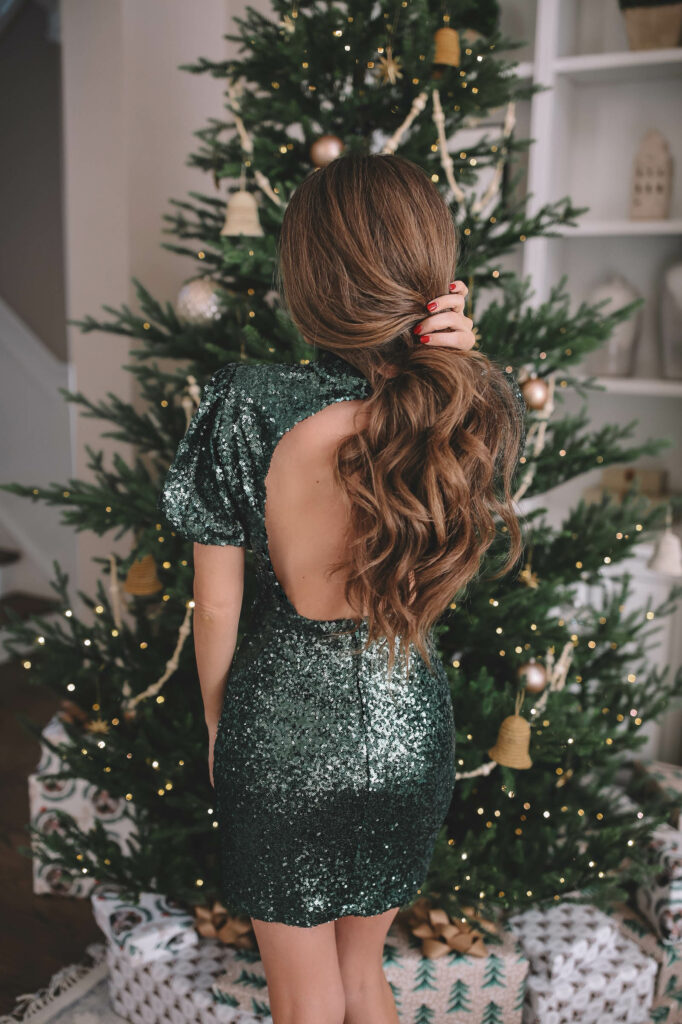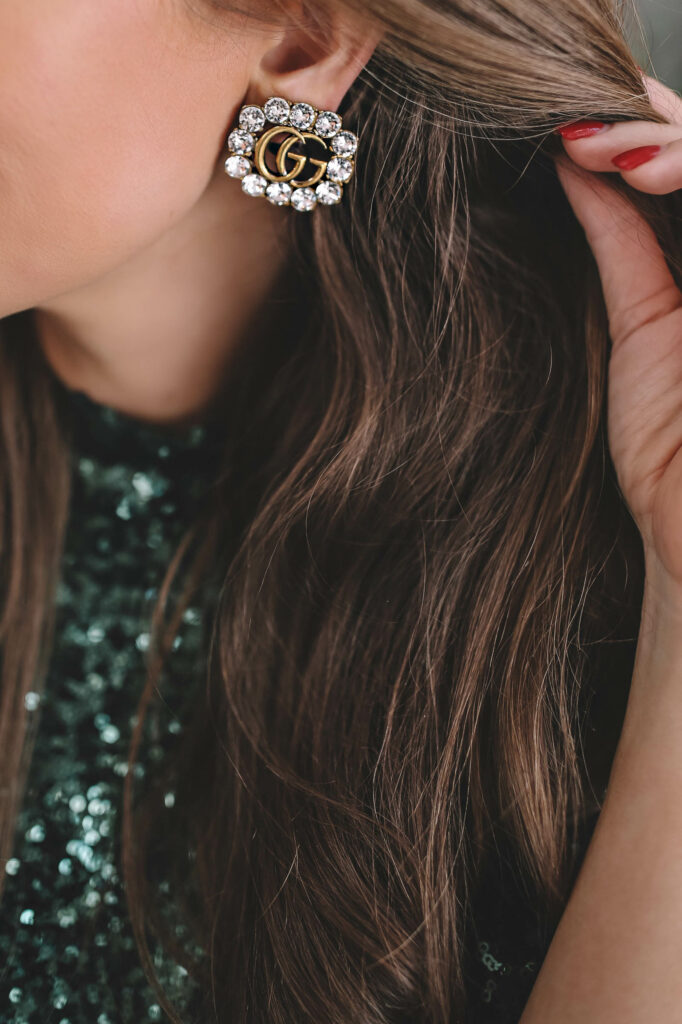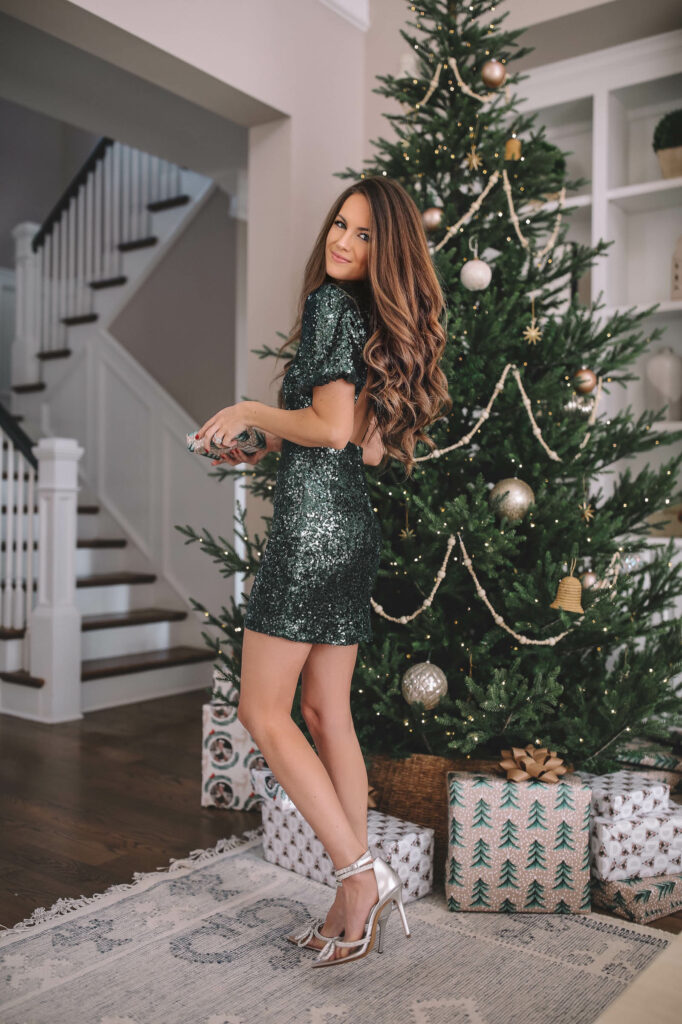 'Tis the season of holiday parties! I swear, I either live in Christmas pajamas or sequin dresses during the month of December – there is no in-between hahah. And that's okay with me, especially when the sequin dresses are this gorgeous! This dress from Nordstrom fits perfectly and has *the* most gorgeous cut-out back. It's running low on stock, but I found two dresses that are super similar and around the same price – this one (my fave!) and this one. I love the beautiful evergreen color of all three – and you can NEVER go wrong with sequins!
Nordstrom has a ton of holiday dresses, I'm linking them here. Are you guys going to any holiday parties this year? We actually have two coming up this week!!
Switching gears, but this was one of the best weekends! I road-tripped to Charlotte (with Kennedy in tow!) to spend the night with my parents. We managed to pack a lot of activities into a short amount of time, including Christmas shopping, visiting my Gramma (Kennedy's great grandmother) and meeting Santa for the first time. I am so thankful for my fam, I just wished they lived closer so I got to see them more often!! I tell you what, driving an hour and a half with a screaming baby in the backseat is NOT fun, lol. (My daughter hates to be in the backseat alone…) Anyway, I hope everyone else had a great weekend!
*Thanks to Nordstrom for sponsoring this post