Hello from Charleston! We are here for a few days, mainly to get away from the terrible weather in Winston Salem – LOL. Yesterday was sunny and 70 degrees and it felt like a beautiful spring day! I wore a few different looks throughout the day yesterday (both from Nordstrom!) and wanted to share both.
The first outfit, this beautiful puff-sleeve dress, is what I wore to dinner. It fits like a DREAM – it has beautiful, big puffy sleeves and is double lined so that you don't even need to wear a slip. Miss Kennedy wore a little patterned romper and her cute pink sandals. She started walking a few months ago and this brand of shoes has been PERFECT for her – the shoes and sandals are specially made for early walkers. The soles are not too flat (which is hard for babies to walk in), they're perfectly rounded. You know a shoe is good when she's not trying to take it off the entire time it's on her – haha.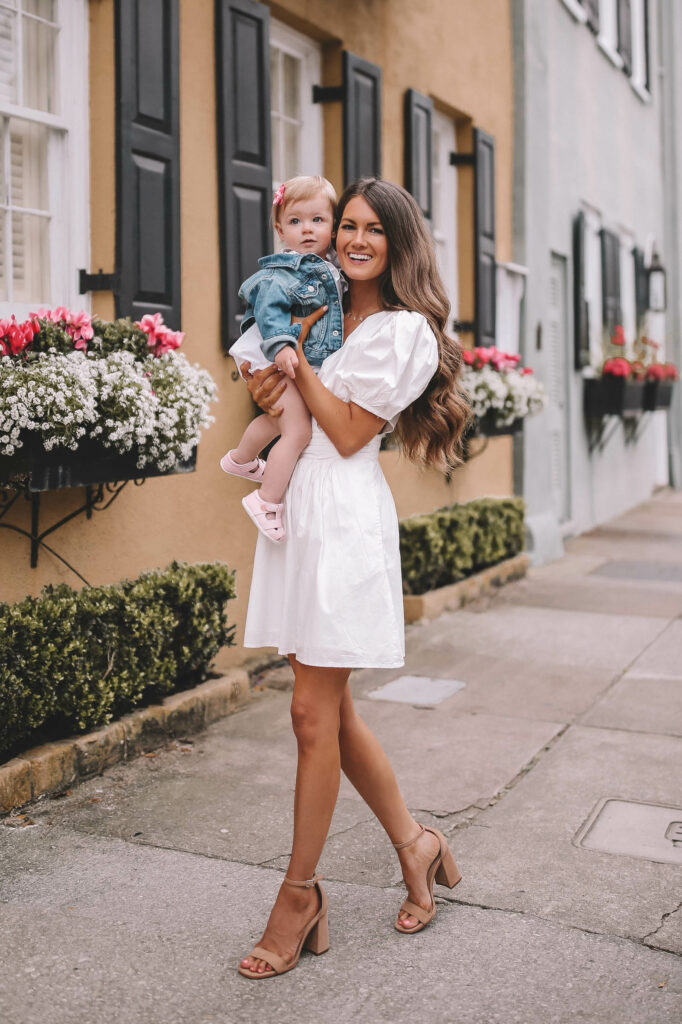 on me: puff-sleeve dress, also love this similar one // nude heels, also love these // on Kennedy: hair bow // Petite Plume baby romper (hers is a slightly different pattern – size up in this!) // pink sandals
This next look is what I wore earlier in the day to lunch and walk around King Street in Charleston. I wanted to look casual but still put-together, and this Free People top was perfect for the job! The back of it is so pretty, it has a few layered ruffles and looks super feminine and flow. I also love these Agolde high waist jeans if you're looking for a new pair of denim – I sized down for a perfect fit (I normally wear a size 25 in jeans, but I sized down to a 24 in these). They're without a doubt my number one pair of jeans recently – they somehow manage to go with EVERYTHING.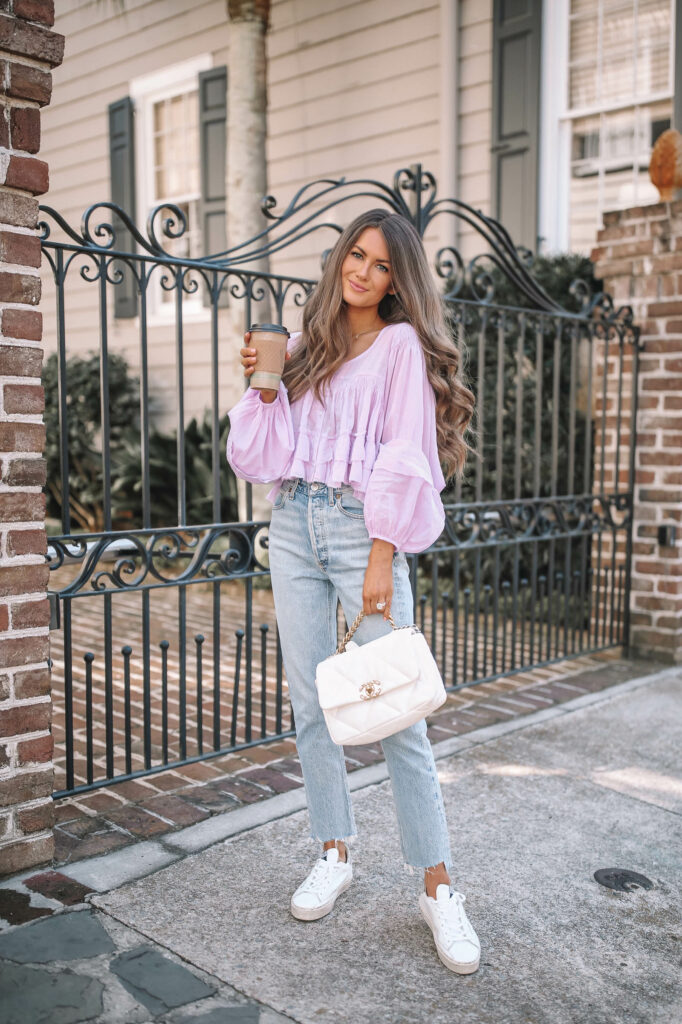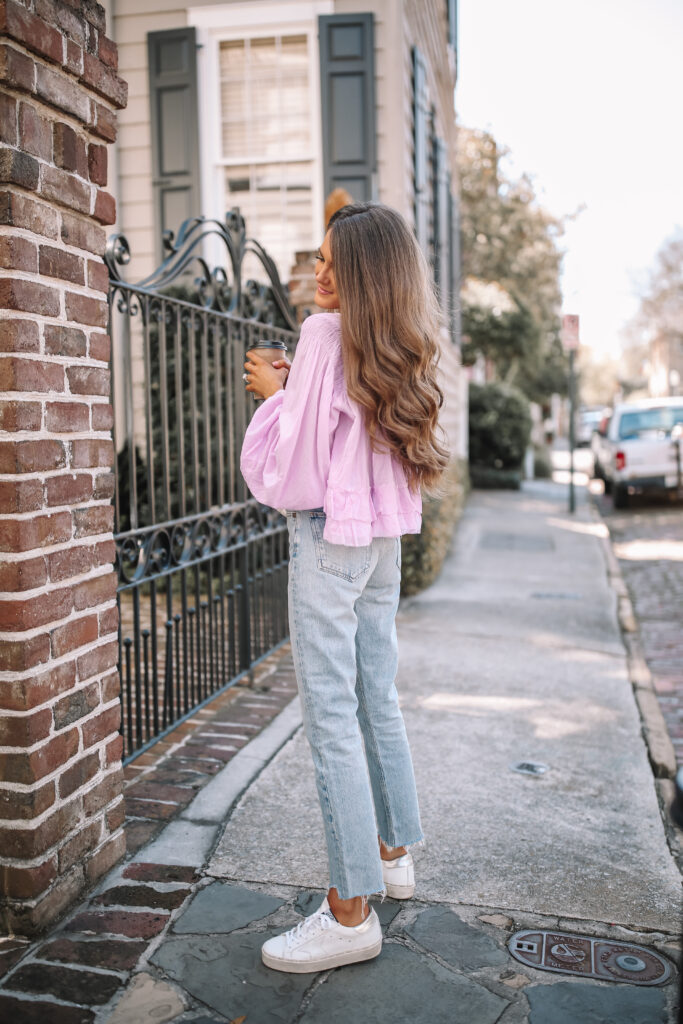 Free People top // Agolde high waist jeans in Zephyr (size down) // Golden Goose sneakers, love this similar pair
Let me know if you guys are interested in an updated Charleston travel guide and I'll get working on it!
xoxo
*Thanks to Nordstrom for sponsoring this post