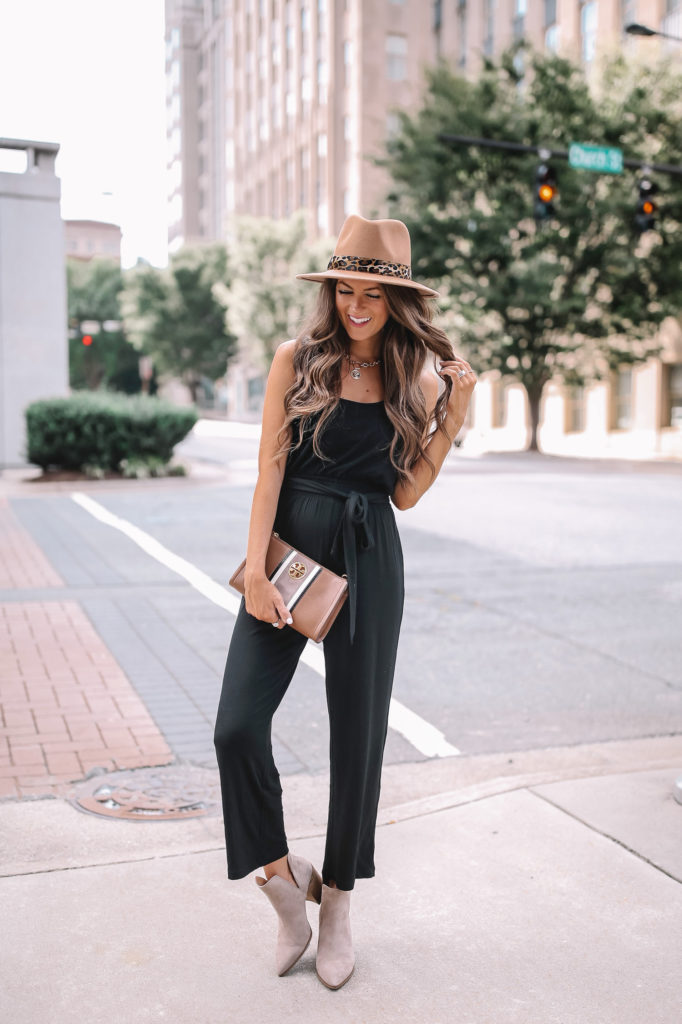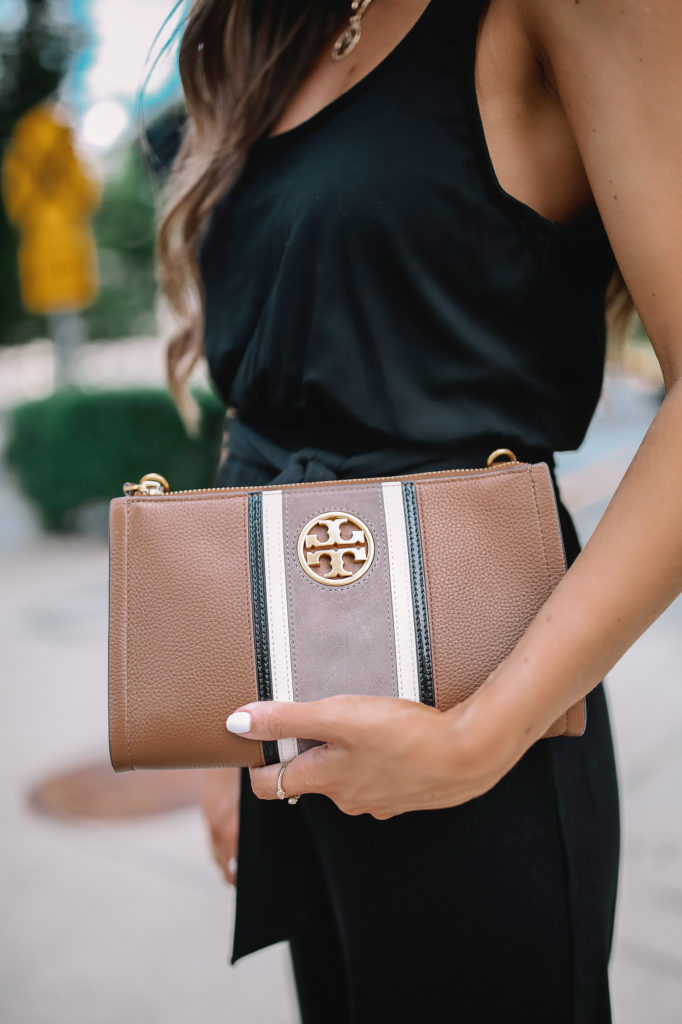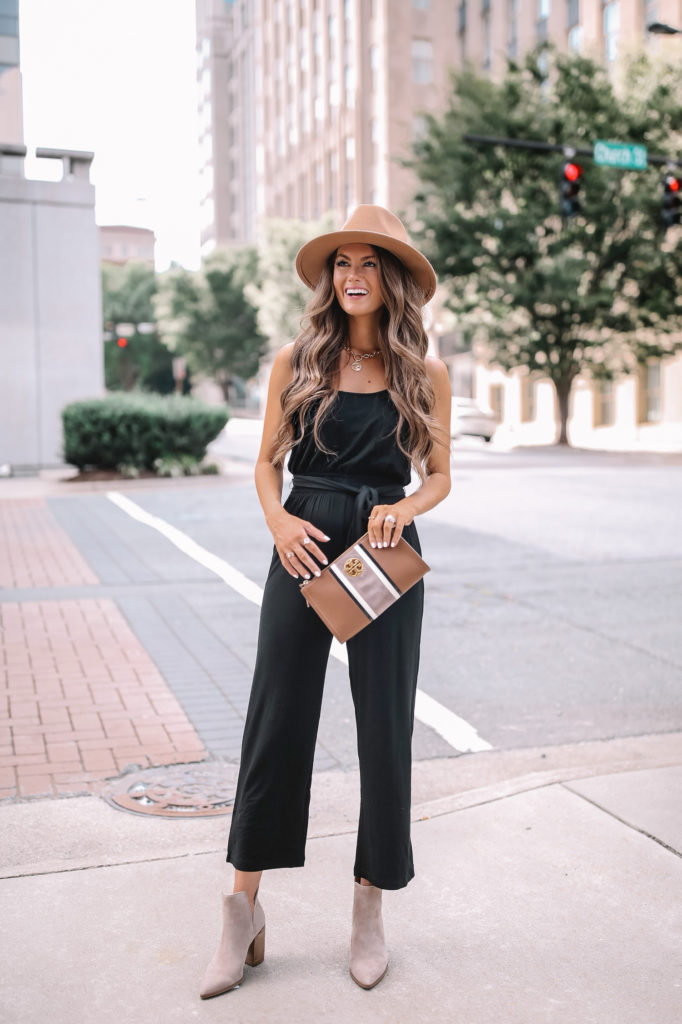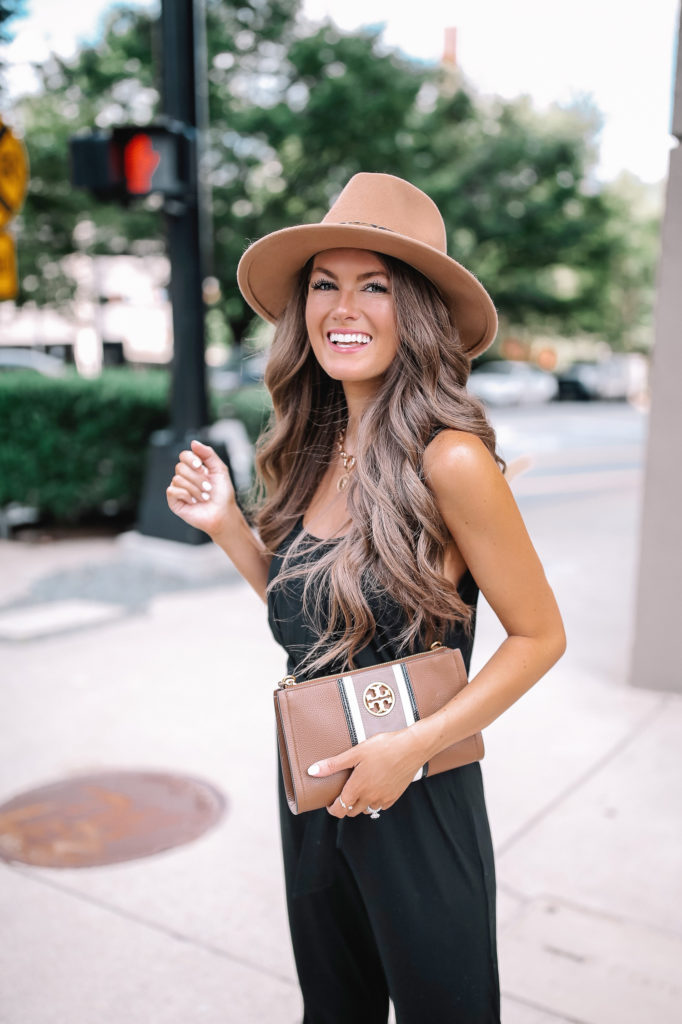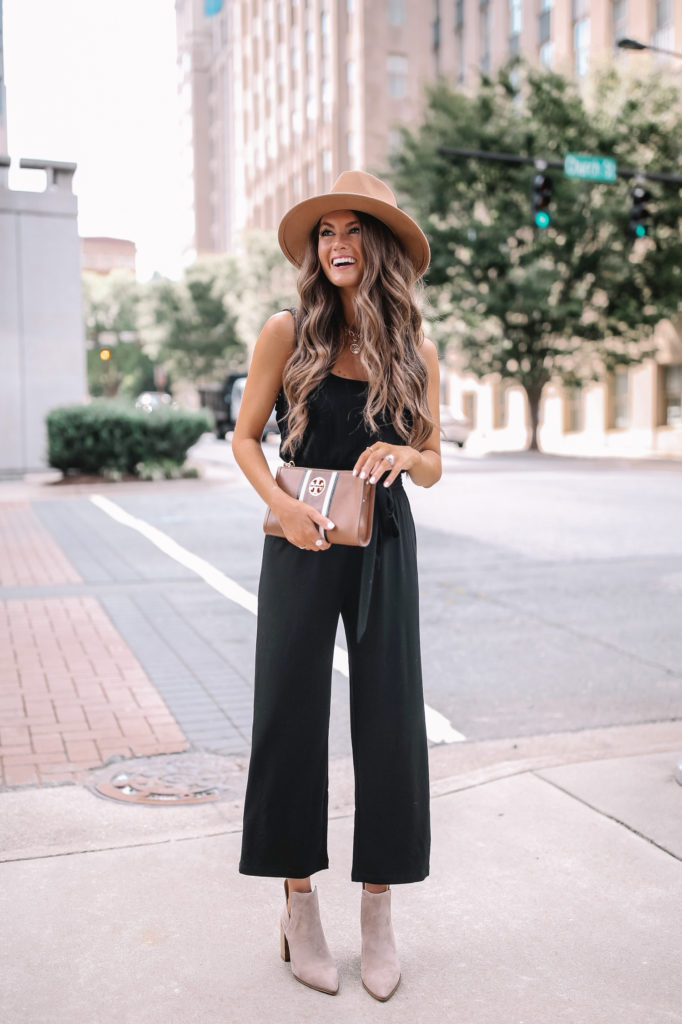 Happy Monday and start to a new week, you guys! I can't go a second longer without letting you guys know that we revealed the gender of our baby last night on Instagram…. and she is a baby GIRL!!! We are over the moon excited (I honestly would have been happy either way), but just knowing that she's a girl helps me visualize her even more… and we can start brainstorming for the nursery and begin buying her some little clothes. (I bought a little pink newborn outfit and it's so tiny, I cried when I got it!) I really just can't believe we're having a baby girl. Thank you to everyone who commented/DMed last night, she is already so loved!!!!
Okay now on to today's outfit 🙂 Pretty much my entire outfit (except for my necklace) is included in the Nordstrom Anniversary Sale. The last time I checked, everything was also in stock! Including my sleeveless tie-waist jumpsuit, hat, Tory Burch bag and booties! I got my normal size in the jumpsuit, and it's made of a stretchy material so I'm confident it will still look great even when my bump gets a lot bigger. And honestly it feels like wearing pajamas, and who wouldn't want to walk around in PJs 🙂
If you're starting to get sick of NSale content… don't worry! I will focus on the Nordstrom Anniversary Sale this week and then resume regular content next week. But I would love to know, would you guys rather see a roundup of loungewear from the sale or my beauty picks? Let me know and I'll post that tomorrow!
xoxo