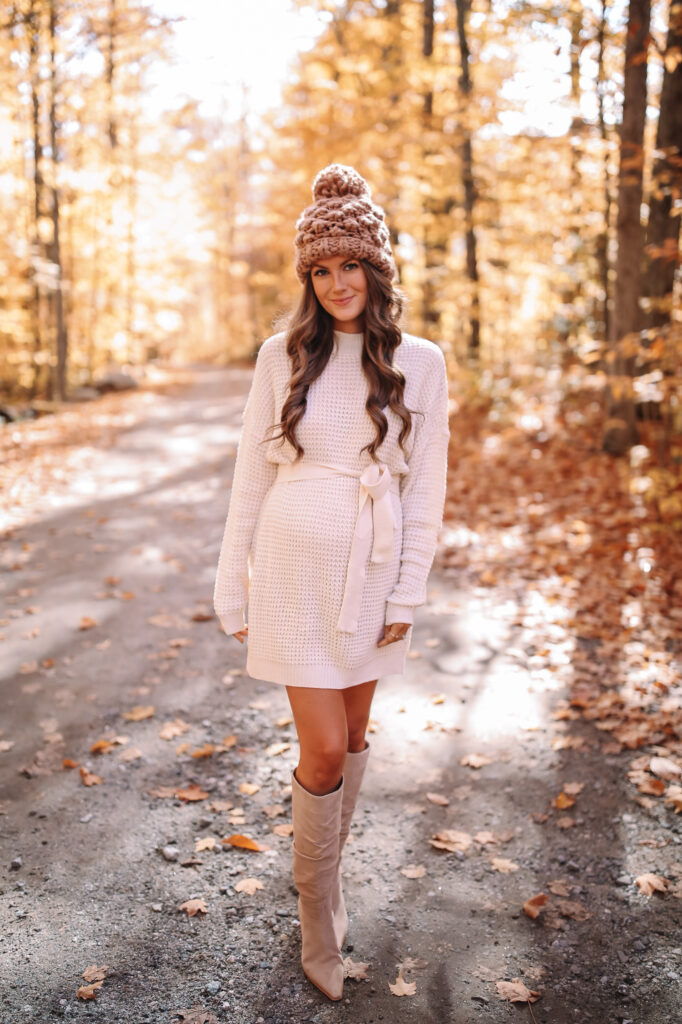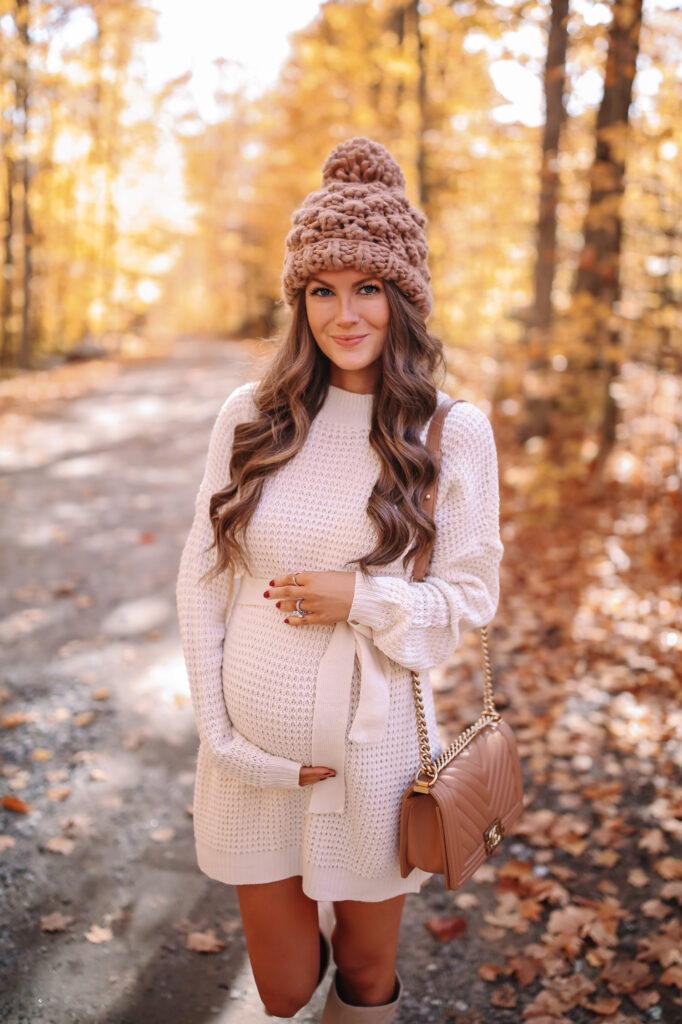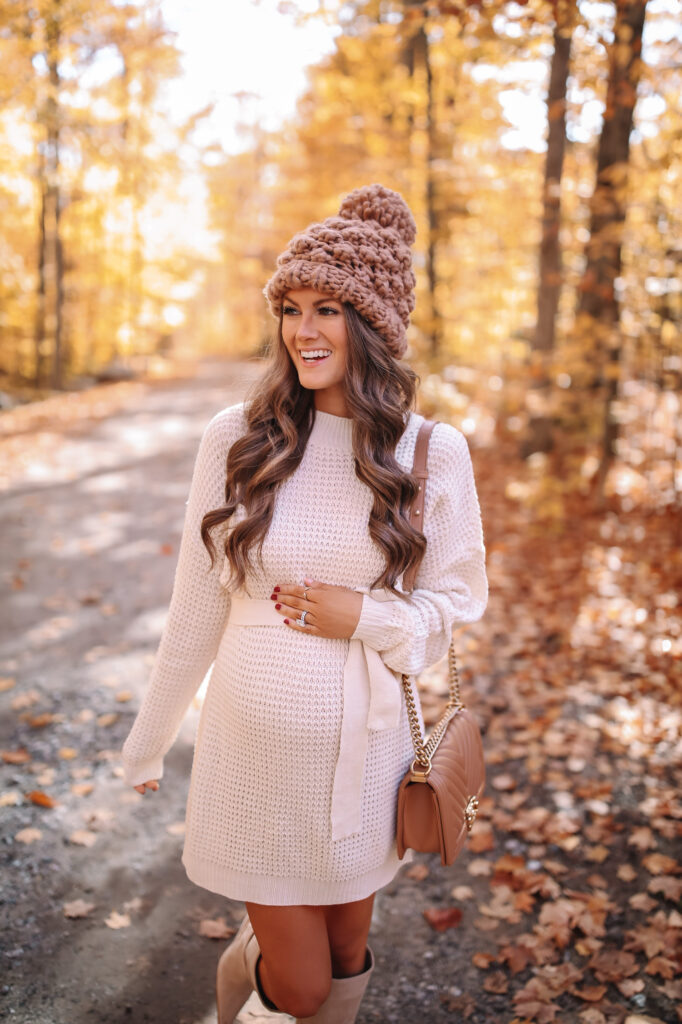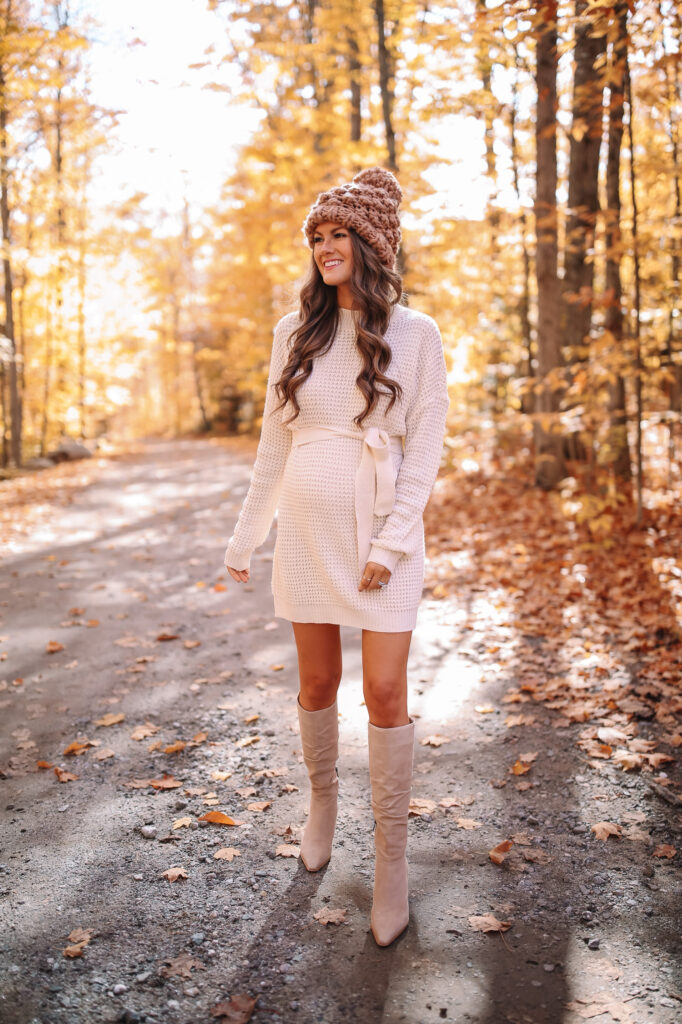 I really can't believe that this textured sweater dress is less than $30! You know I've been all about the Amazon finds lately, so let's add this one to the list. It's pretty stretchy… I ordered a small and it fits my growing bump – and I can wear it post-pregnancy, too! And on that note, lately dresses are the ONLY comfortable outfits I can wear. I have a few pairs of maternity jeans and leggings, but even though they're not tight on the baby, they press into my upper stomach and give me acid reflux, lol. So if you see me in a lot of dresses from now on, you'll know why. 😉
We are leaving the Adirondacks soon, and I will certainly miss the brilliant color of the leaves here! We spent nearly every day surrounded by nature or canoeing on the lake, and I swear it has a calming effect on my soul. There's just something about crisp, fresh mountain air that's so refreshing… like nature's anti-anxiety medication. Although we really did enjoy our time here, I'm very ready to get back to Chris and Winnie! (And the cats, too.) I think my husband has been a little lonely since I've been gone… he sends me dog pics literally every hour hahaha!
Happy weekend, everyone!