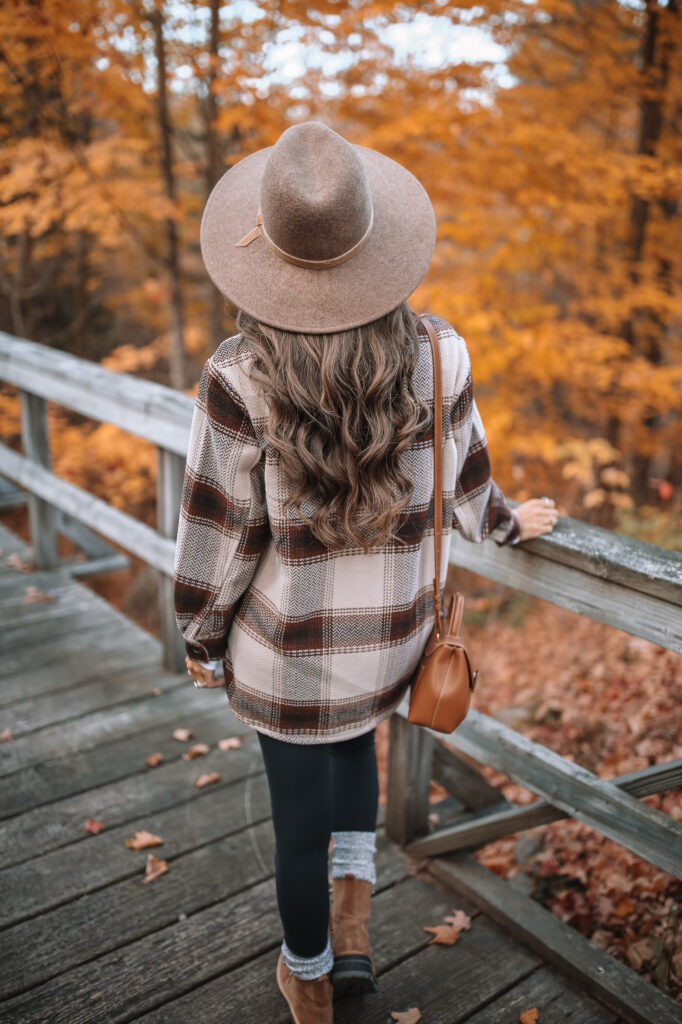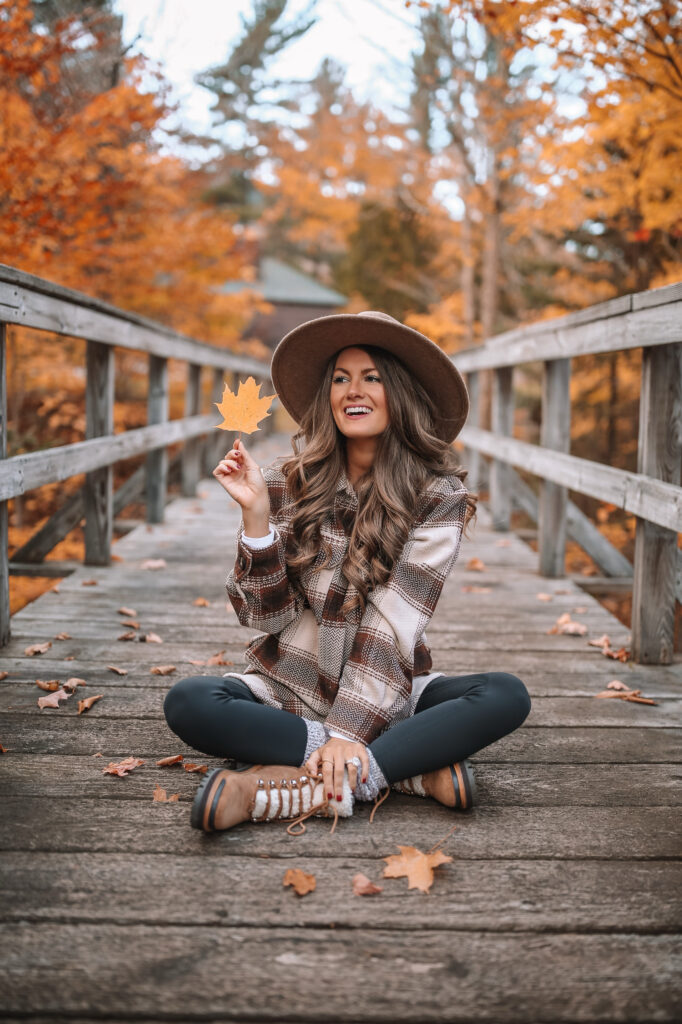 Without a doubt, the number one pair of shoes I've reached for on this trip are these Marc Fisher Izzie boots from Nordstrom! The shearling trim makes them super cute (and trendy), and they have NICE thick soles that provide great traction on wet or dry surfaces. And they're warm – which is a really good thing, because I think we're in for a cold fall and winter! I love that they're both cute enough to wear around town and to a lunch date, and sturdy enough to go hiking in. Nordstrom sells them in a few different colors here. I really do give them my highest recommendation. 10/10!
We discovered this scenic little bridge on a mini-hike around Lake Placid a few days ago! It was such a magical spot, we had to stop to snap some photos 🙂 We try to time our fall trips to hit right at peak every year, but it's impossible to know for sure! This year we actually arrived in Lake Placid a week or two after the leaves had peaked. Don't get me wrong, it's still beautiful here, though! There are pockets of vibrant color in many places (like this one!), even though some of the trees have already dropped all their leaves.
Well, got to go because I'm reading a REALLY good book right now and I can't put it down! xoxo!
*Thanks to Nordstrom for sponsoring this post