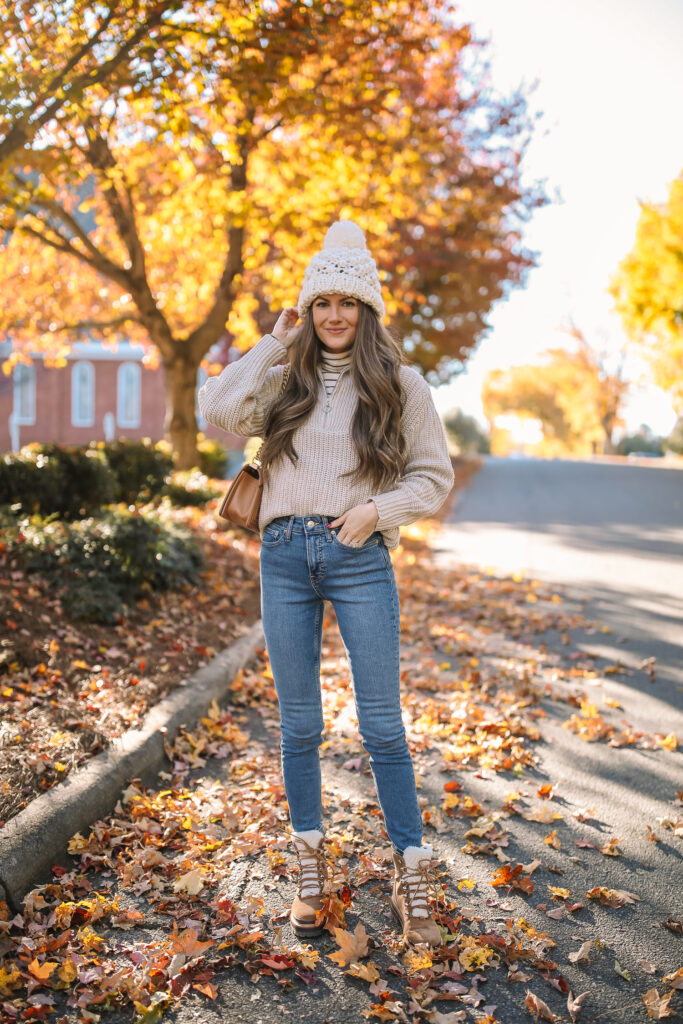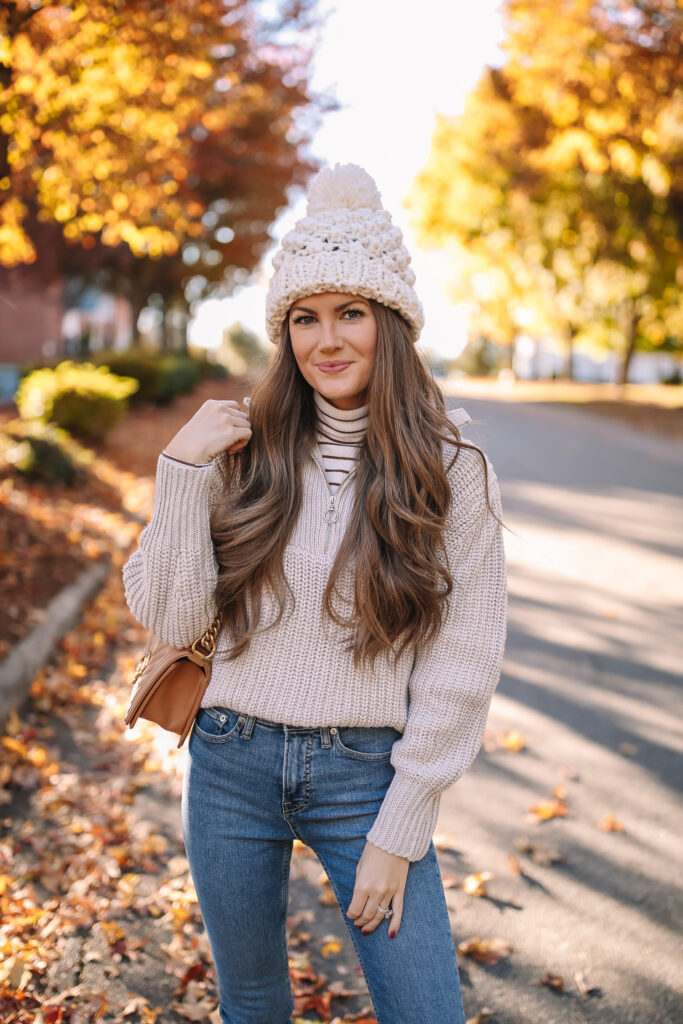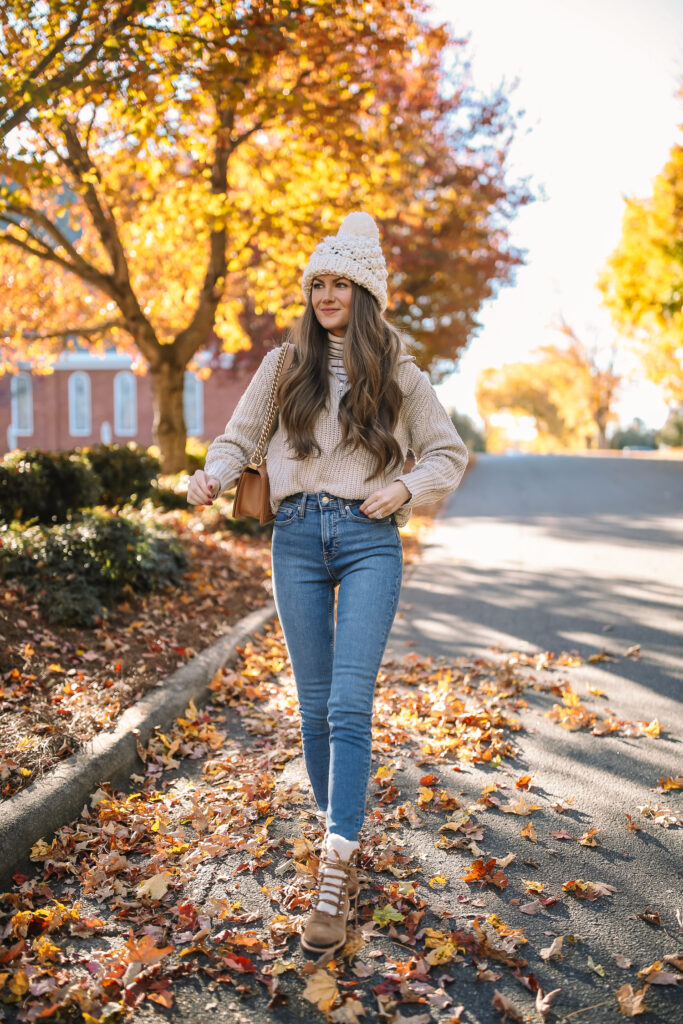 Good morning and happy Friday, friends! This has been one of my busiest weeks of the year – anyone else?! I think I said "yes" to too many things this week, both in my personal and work life. I am feeling just a bit exhausted and definitely ready for a relaxing weekend (although, Kennedy is very much "on the move" right now so I don't know just how relaxing it will be hahah). I wore this outfit from Free Assembly earlier in the week and I think it's a great option for Thanksgiving! If you don't want it to look outdoorsy, I would just swap our the hiker boots with a pair of cute booties and you're good to go.
One of the reasons I love the Free Assembly line at Walmart is because of their focus on sustainability. Most of their cotton is organic, which avoids fertilizers and pesticides, and it's produced in LEED-certified facilities that aim to protect the environment. Not to mention, their clothes are super cute!
Happy weekend, everyone!
*Thanks to Walmart for sponsoring this post