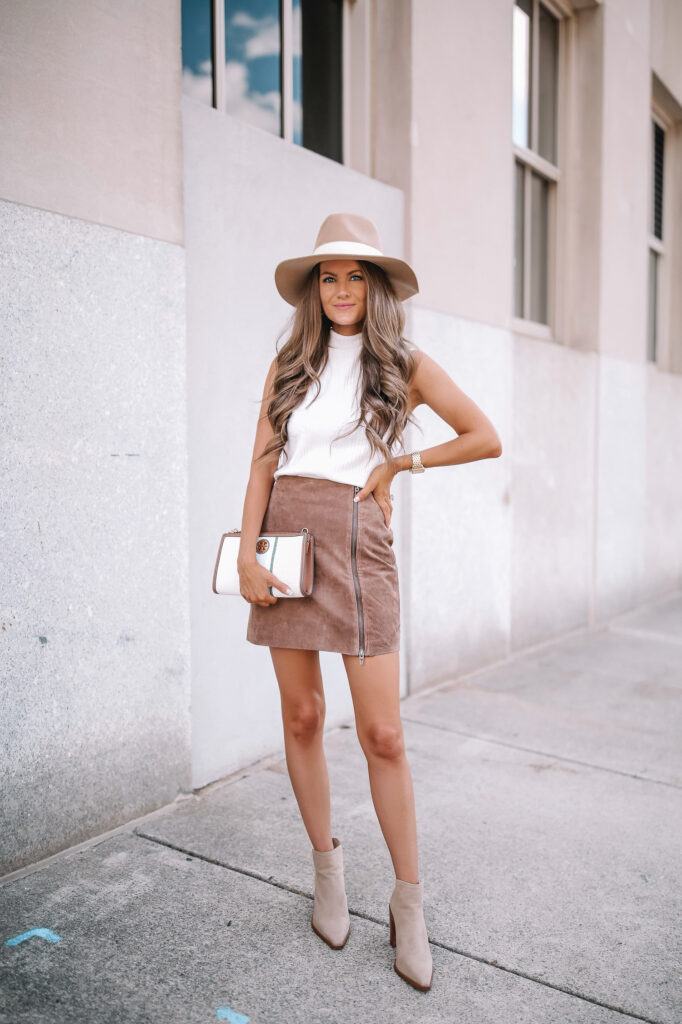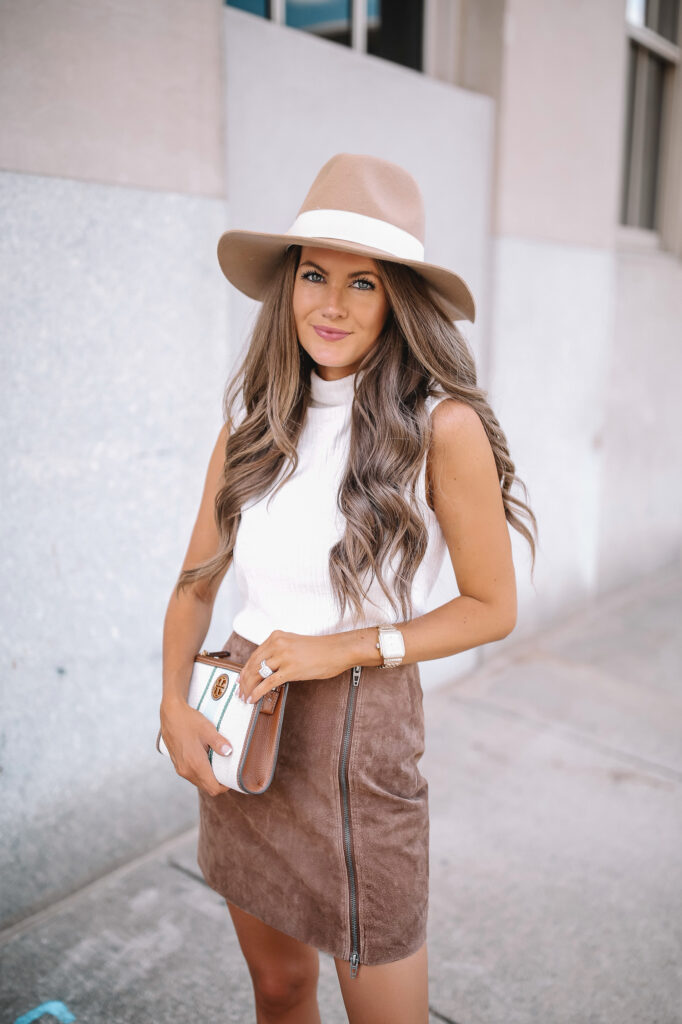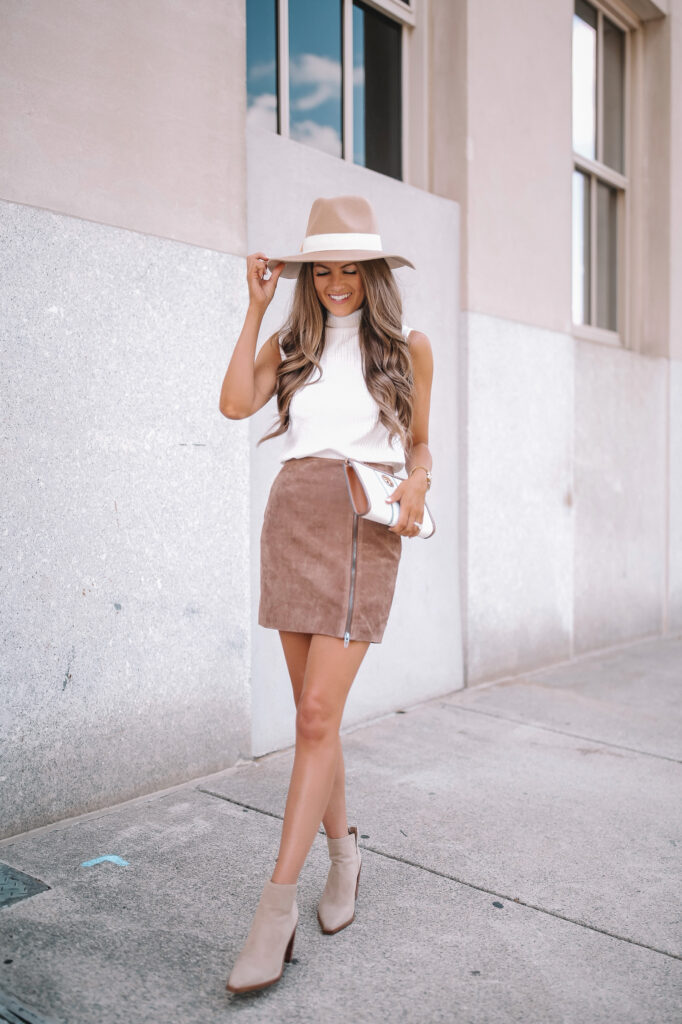 Good morning and happy Wednesday, friends! I wore this outfit one day last week before leaving on our mountain trip. This would be a great transition outfit as we slowly say goodbye to our summer clothing and move into fall (Eventually! I know it's still July lol). I found a super similar mock neck tank on Amazon here, and it pairs perfectly with this suede miniskirt and suede booties. I am seriously loving all the shades of suede in this outfit! And when we do get into fall weather, I think a chunky sweater would look amazing with the skirt!
Speaking of fall, we spent the weekend in Highlands, NC, and the weather was in the sixties at night and seventies during the day – it was HEAVENLY. Even though I am thoroughly enjoying summer, it honestly made me excited for fall to roll around this year. I started dreaming about steaming cups of coffee, cozy cardigans and nights spent by the fire. Then I got back to Winston-Salem and had a reality check – lol!
Congratulations to Lori Donahue, you are the winner of the T3 curling iron!

Lori, please email me at southerncurlsandpearls@gmail.com to collect your prize. Thanks to everyone who entered!
xoxo