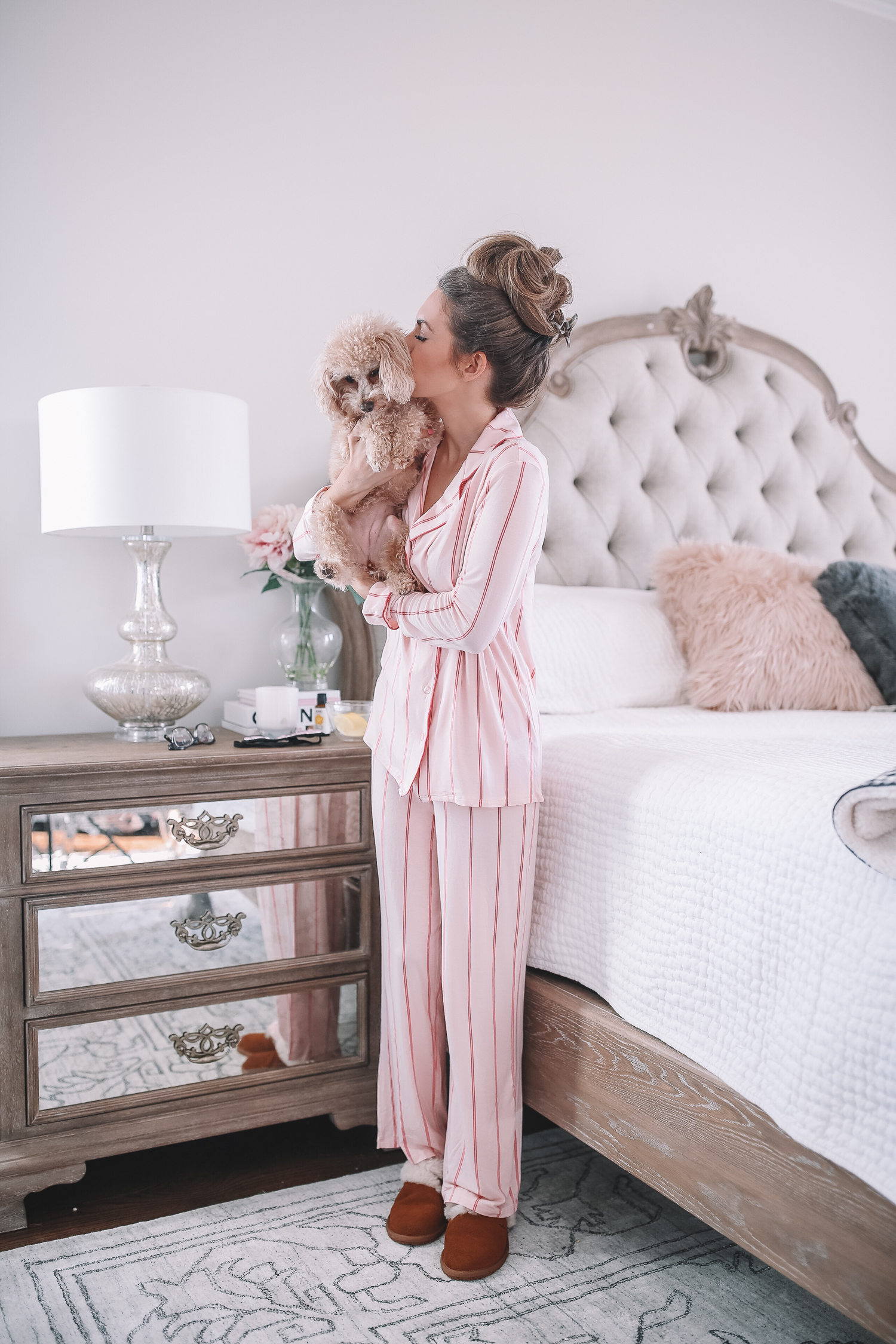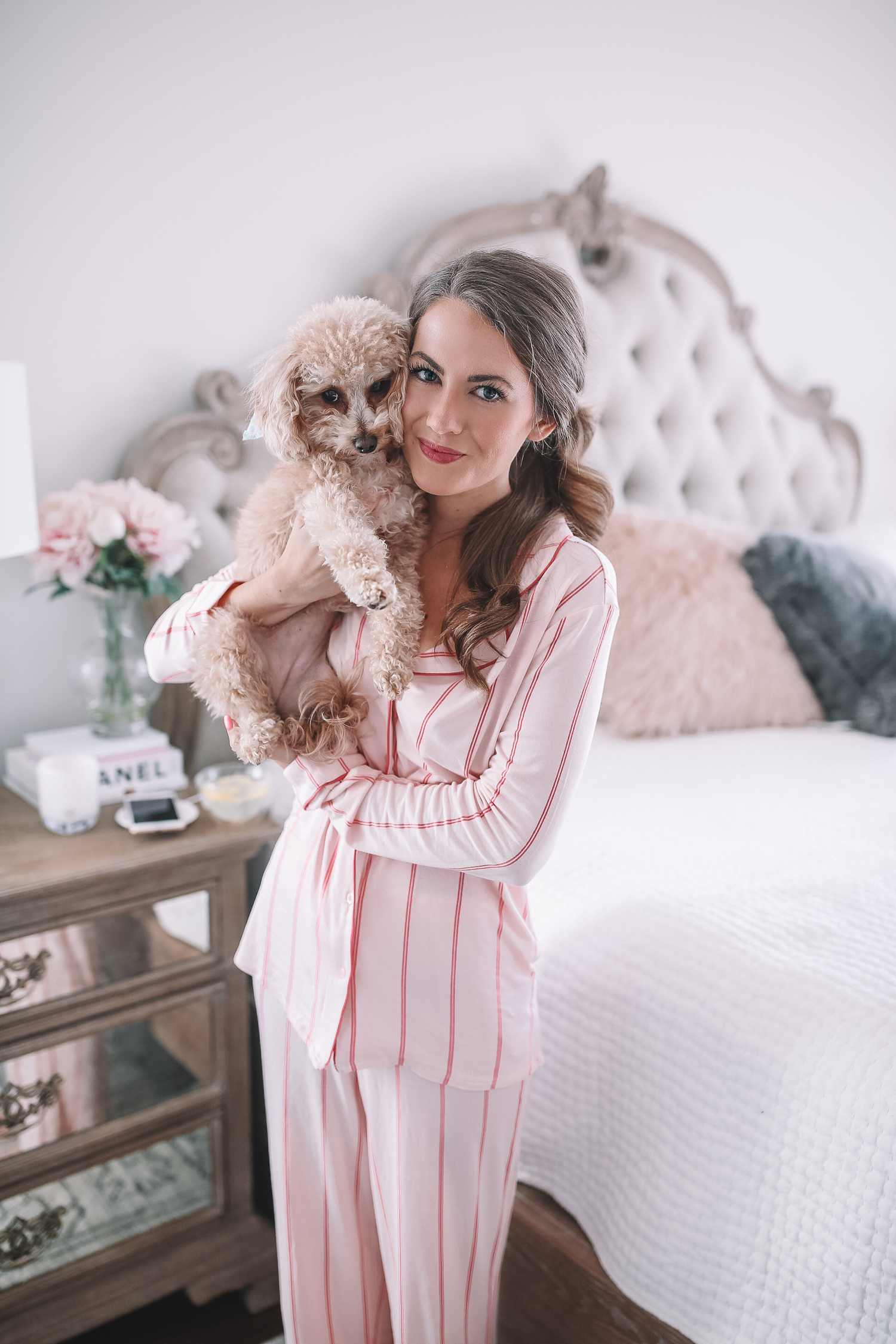 Seasonal Affective Disorder, otherwise known as SAD, affects 10 million Americans per year, and I'm not ashamed to admit that I'm one of them. SAD is a type of depression that's related to changes in seasons, and if you're like me, the symptoms start in the fall and continue into the winter months – possibly due to the fact that there's less sunlight in these months. While doing some research for this post, I learned some interesting things about SAD – did you know that it's more common in women than it is in men? (Which might explain why it affects me but not my husband!) It's also more common the further north you go – it's SEVEN times more common in Washington state than in Florida! Some symptoms of SAD include a heavy feeling in the arms or legs, a drop in energy level, fatigue, a tendency to oversleep, difficulty concentrating, a change in appetite, weight gain, irritability and an avoidance of social situations. I could definitely check at least three or four off the list.
I first noticed feeling slightly depressed my first winter after I had graduated from college, and since then it seems to get worse every year. To me, it's EXTREMELY frustrating. Especially because the rational part of my brain argues, "WHY are you sad?! Why are you anxious? You have a husband that cares about you, three pets that love you, a roof over your head and a job that you're passionate about. What the heck is wrong with you!" and on and on. The anxiety comes out of nowhere, can be debilitating and it's often something very small that sets it off. Some mornings, the only thing that gets me through the day is the thought of being back in my bed that night.
In years past, I felt like I really let SAD take over. But not this year! I'm determined to fight it, and here's how I've been doing it.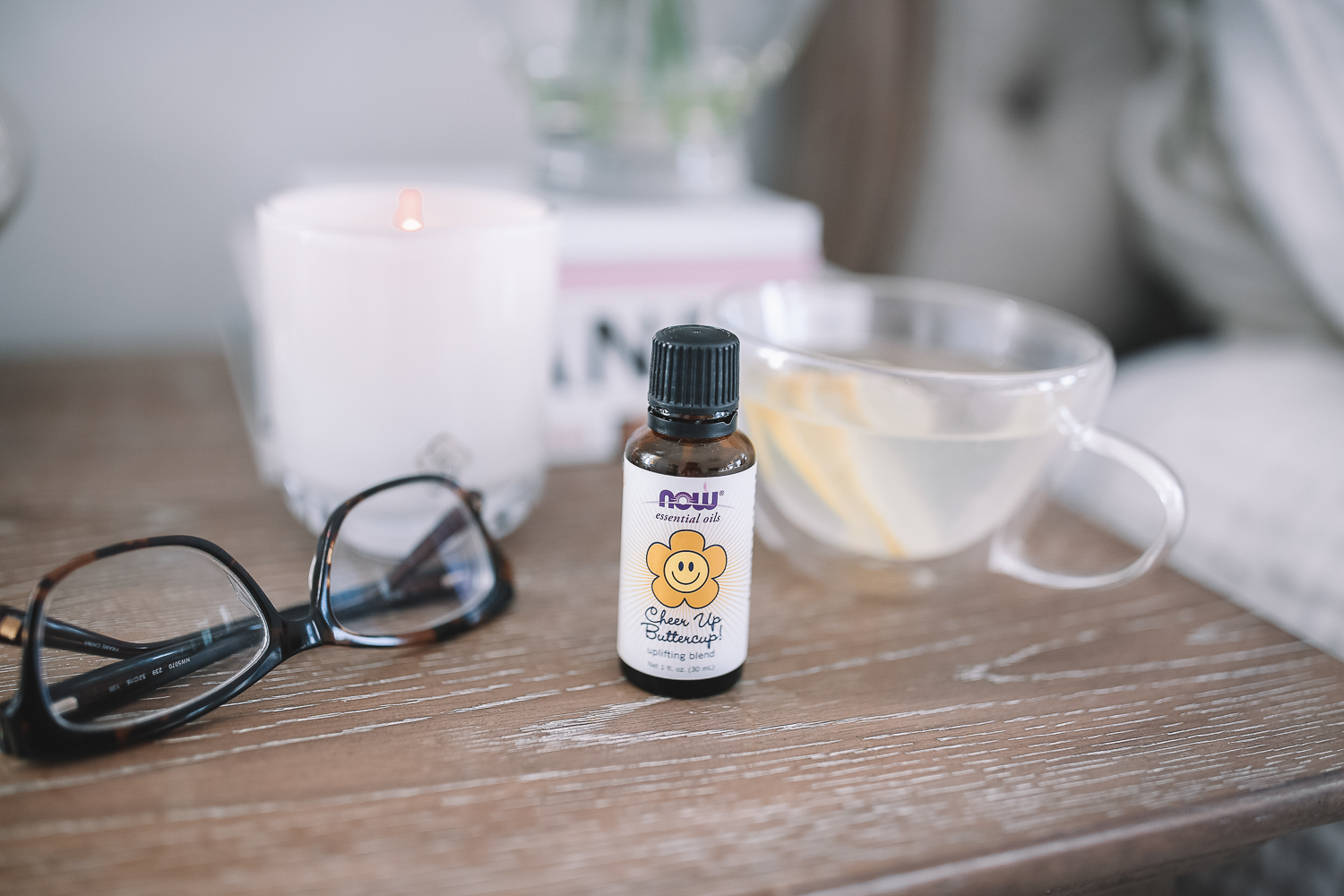 Get outside once a day
Did you know that your body doesn't absorb vitamin D when you're inside? Even if it's sunny outside and you're next to a big window, most glass windows block UVB rays – the rays that your body needs to produce vitamin D. That's why it's essential that you get outside, even if it's just for a short time every day. I try to take Winnie on a walk at least once per day. It doesn't have to be a long one, even 20 minutes of being outside in the fresh air makes a difference. It doesn't matter how cold it gets, how gloomy it looks outside, or even if I have to bundle up layer after layer, just that little bit of sunlight makes a difference. If it's a warmer day, even better. The other day it was 60 degrees outside so I took my yoga mat out on the back patio and did yoga in the sunlight! It made me feel amazing, from inside out!
Use Essential Oils
Essential oils are great all times of year, but I really love using them in the winter – and they've been scientifically proven to boost mood. I really like the scent "Cheer Up Buttercup" by NOW Essential Oils. It has a blend of bergamot, orange, lime, grapefruit and lemon oils, but one sniff of the combination is enough to make me smile. It's so weird to describe, it's just a happy scent. Lavender is also great for calming and is used to reduce stress, improve concentration, alleviate insomnia and calm agitation. Try putting 5 to 10 droplets into your bath tub at night or rubbing 2 to 3 drops into your palms and taking a deep breath!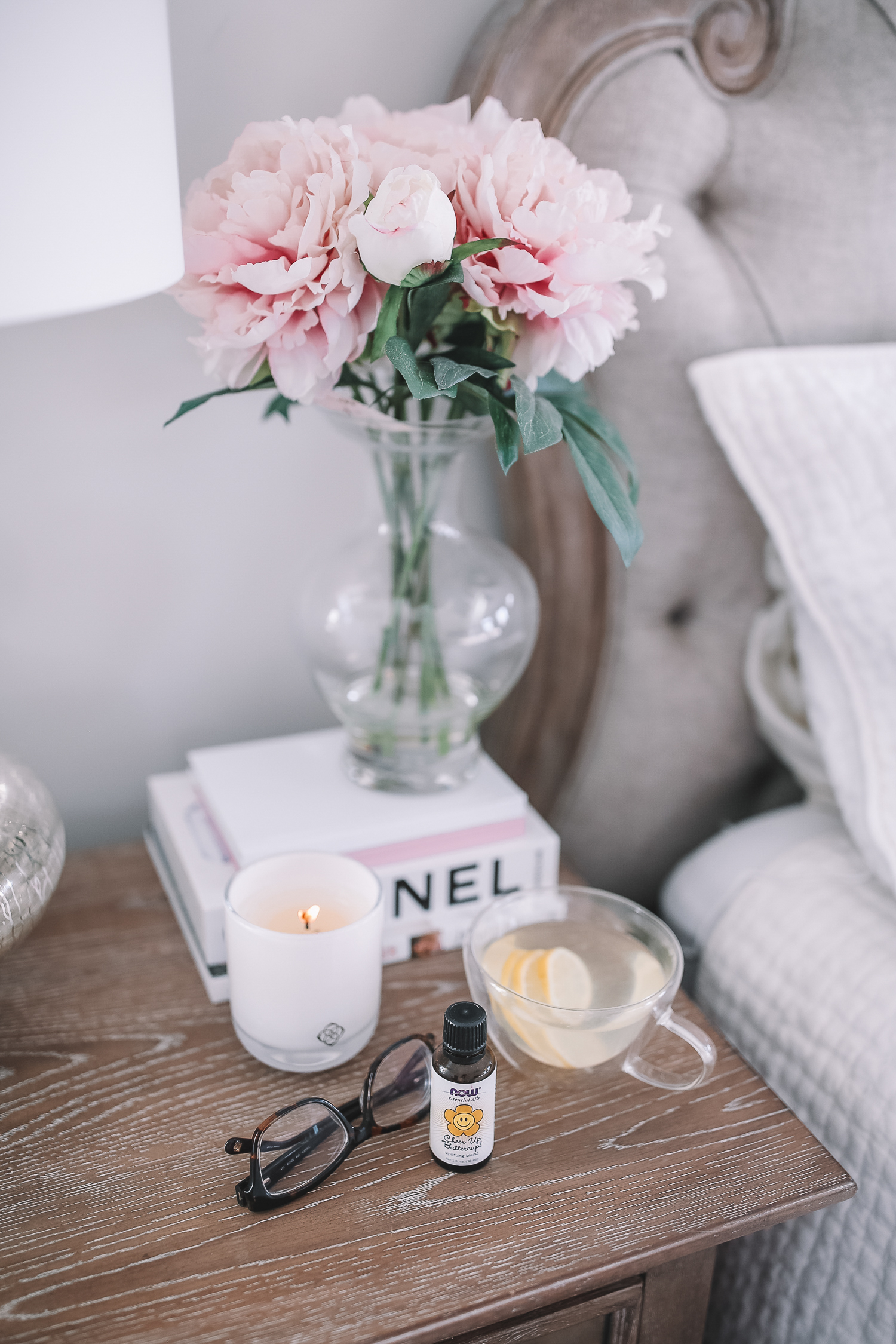 Clean up your Diet (and Exercise!)
Diet and exercise are really beneficial to me in the winter. With diet, I notice that when I'm eating really clean, I have less anxious thoughts. But as soon as I chow down on some pizza or a slice of cheesecake from the Cheesecake Factory (ahem, me last weekend), it triggers my body to start producing anxious thoughts. It's the weirdest thing, but until I started eating so clean, I had no idea that it made such a big difference in my mental state. I am eating mainly plant-based right now, but even if you aren't vegetarian, you can incorporate more fruits and vegetables into your diet (or try out my green smoothie recipe that I shared last week!). Fruits and vegetables are sooo beneficial to us, and 90% of Americans aren't getting the recommended amount each day! On a day-to-day basis, studies have shown that the more fruits and vegetables you eat, the happier, calmer and more energetic you may feel that day – and this positivity can spill over into the next day. I try to fit in fruits and veggies whenever possible, the more the merrier. I sneak spinach or kale into my smoothies, berries on top of my oatmeal, broccoli into our pasta dishes, so on and so forth. Fruits and veggies are FILLED with vitamins and antioxidants that your body craves, and are not only good for your hair and skin but for healthy brain function as well.
You guys *might* not want to hear this, but in addition to meat, I've also been cutting out alcohol and coffee this winter. My husband and I do like to order a glass of wine (he prefers beer) if we're out to eat or on date night, but we both limit drinking to the weekends. I noticed that even on nights when I have just two glasses of wine watching my favorite show at night, I wake up feeling more depressed the next day. Is that even possible, I wondered? How could a few glasses of wine, that had me feeling so relaxed at the time, make such a big impact on my mental state the next day? It's a pretty obvious answer, but one that I overlooked time and time again: alcohol is a depressant. Although you may feel an initial "boost" the night before, the next day your levels of serotonin and dopamine go down, which may lead to feeling anxious, down or depressed.
As for coffee, this one was sooo tough for me because you guys know that I'm a little obsessed with coffee. I absolutely love everything about coffee: the aroma, the taste, the fun flavored syrups. However, when I'm feeling anxious, coffee can make it a thousand times worse. It's like it primes my body and sets me up for having anxiety attacks. If my heart rate is already slightly elevated, then one small stressor could really set it off. During the summer, I don't notice that coffee affects me as much (and I'll probably go back to drinking it in the spring). However, if you've been feeling anxious or depressed, then it's definitely worth a shot to try to cut it out. I've been sticking to tea instead – in the morning I like green tea and in the afternoons I like non-caffeinated ones such as chamomile and lavender, peppermint or ginger (with a little bit of lemon and honey!).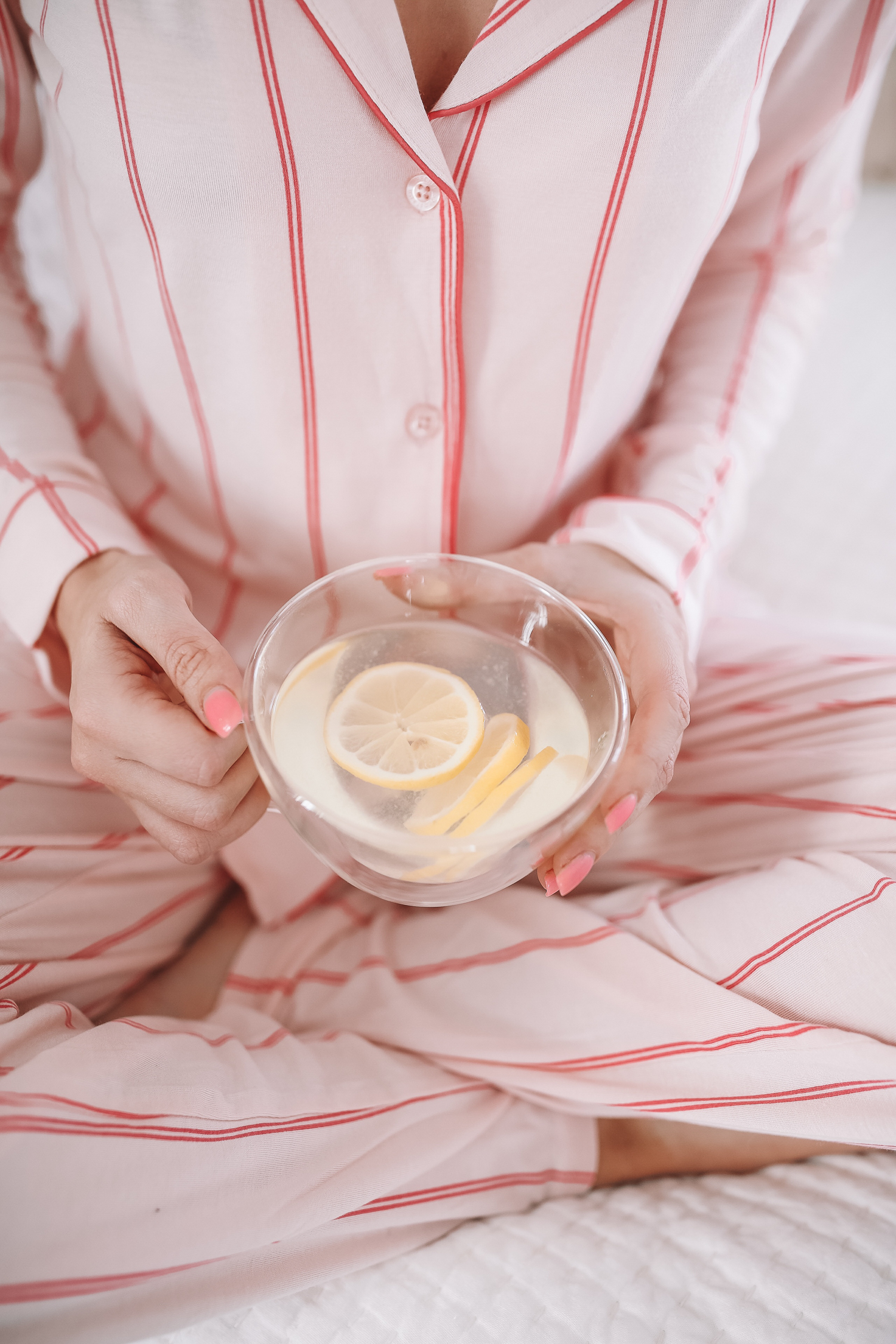 Take a Vacation – or at least plan one
It's been proven that taking a vacation during winter to warmer climates can help people who have SAD. For myself, I find that it's not necessarily the actual trip that helps my mood, but rather the preparation for the trip. I find planning trips to be so much fun, especially if you're planning a trip somewhere warm! I love researching hotels and restaurants, looking at clothing ideas online and ordering new clothes for the trip. If I know I'm going to be in a bathing suit, that thought also helps me get motivated to work out and eat healthy in preparation. I swear, sometimes preparing for the trip is actually more beneficial than the trip itself! No worries if you can't afford to jet off to Greece, even planning a road trip somewhere (like to visit or friend, or to a nearby beach or lake) is enough to look forward to. I seriously put all of my mental energy into planning trips and it makes me so much happier just to have something to look forward to! I plan out EVERYTHING in advance: what books I'm going to read while I'm there, what I'm going to wear, what snacks I want to bring, and I even begin testing beauty products in advance. If you don't have a trip on the books, maybe it's time to plan one!
Be Proactive
If I let myself, it's SO tempting to stay in bed all day in the winter. I'm serious. I'll bring my computer into bed with me and stay there all day until Chris gets home from work. I seriously have to FIGHT it. So I fill my schedule with things throughout the week that force me to get up and out of my house. I go ahead and book my pure barre classes for the week, I schedule dinners with friends, a trip to Charlotte to see my parents, that dentist appointment I've been putting off, I'll even buy tickets to a movie showing ahead of time. I don't even give myself the option to stay in bed. Keeping busy really does help my sanity and keep me going in the winter!
I'd love to hear all the ways you guys are fighting SAD – or if you even struggle with it at all! I'd love for this to be a safe space to talk about anxiety and encourage each other. I love you girls!
xoxox