This blog post has been HIGHLY requested and I have been meaning to write it for almost a year now!! Every time I post a Polène bag on Instagram, my DMs are filled with questions about the bag: do I like it, would I recommend it, is it worth the cost? So this post will hopefully answer all your questions! I own three different bags, so I'm walking you through each one and the pros and cons.
Polène Number One Handbag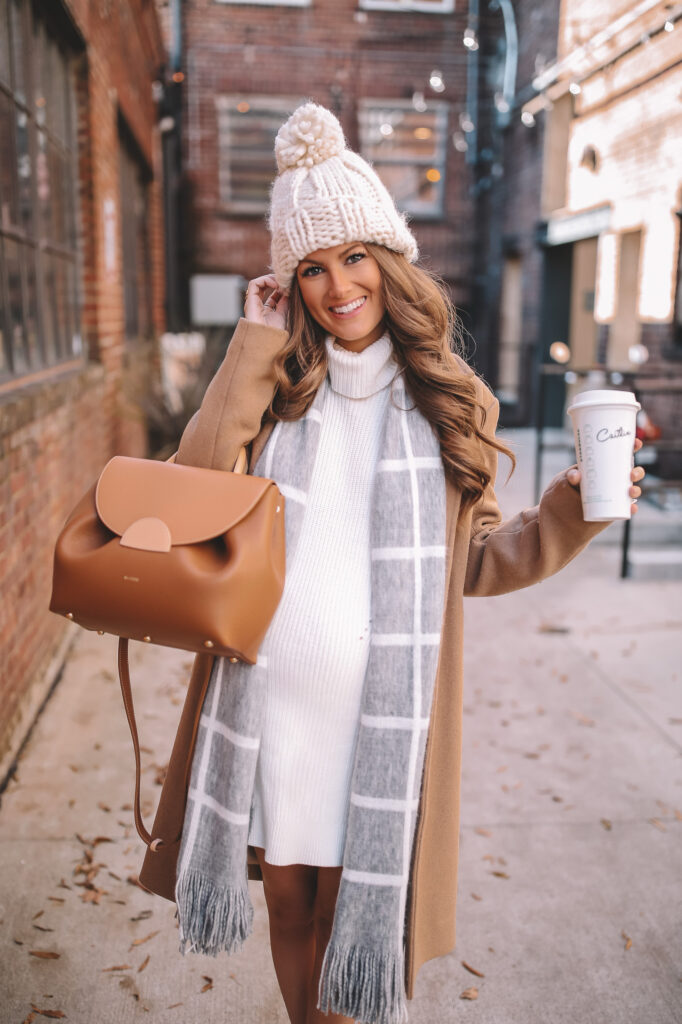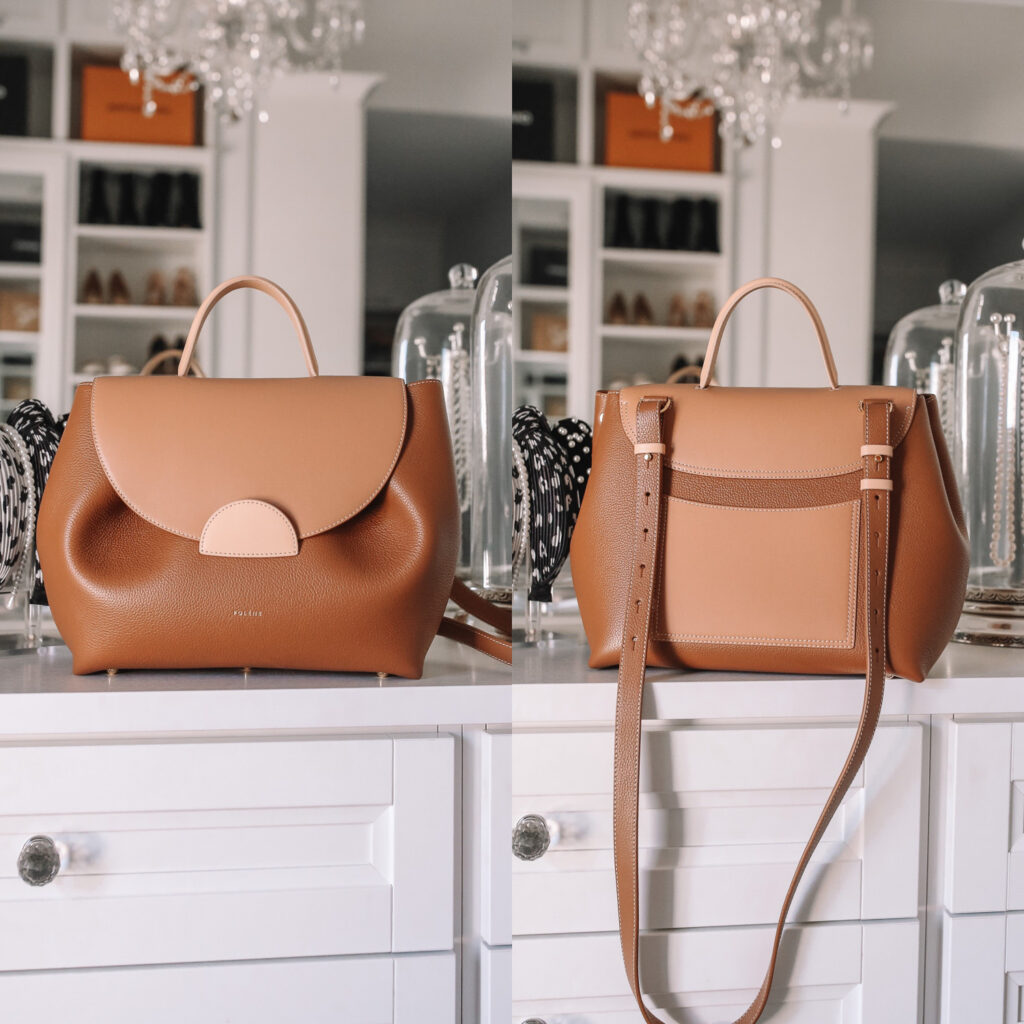 The Polène Number One Handbag in "trio camel" was my first Polène handbag and I still love it as much today as I did the day I got it! This is the largest of the Polène handbags that I own (and the most expensive) and is Polène's signature handbag. It's designed to be a day bag and has room for all of your essentials and more. The interior has a zippered pocket as well as two flat pockets.
PROS: It is VERY spacious inside! I can fit all of my essentials (wallet, keys, phone, makeup bag) and there is always plenty of space left in the bag. It could even be used for a travel bag because it fits so much inside, including a water bottle. Aesthetically, I love the look of this bag and the fact that it can be worn on your arm, shoulder, or as a crossbody bag.
CONS: The only con for this bag is that I think it's quite heavy! If you're going to be carrying it around for a long time, I would definitely utilize the crossbody feature so that it wouldn't get too heavy on your arm.
Cost: $420. Dimensions: 32 x 16.5 x 23 cm. Adjustable shoulder strap: 120 cm.
Polène Number One Mini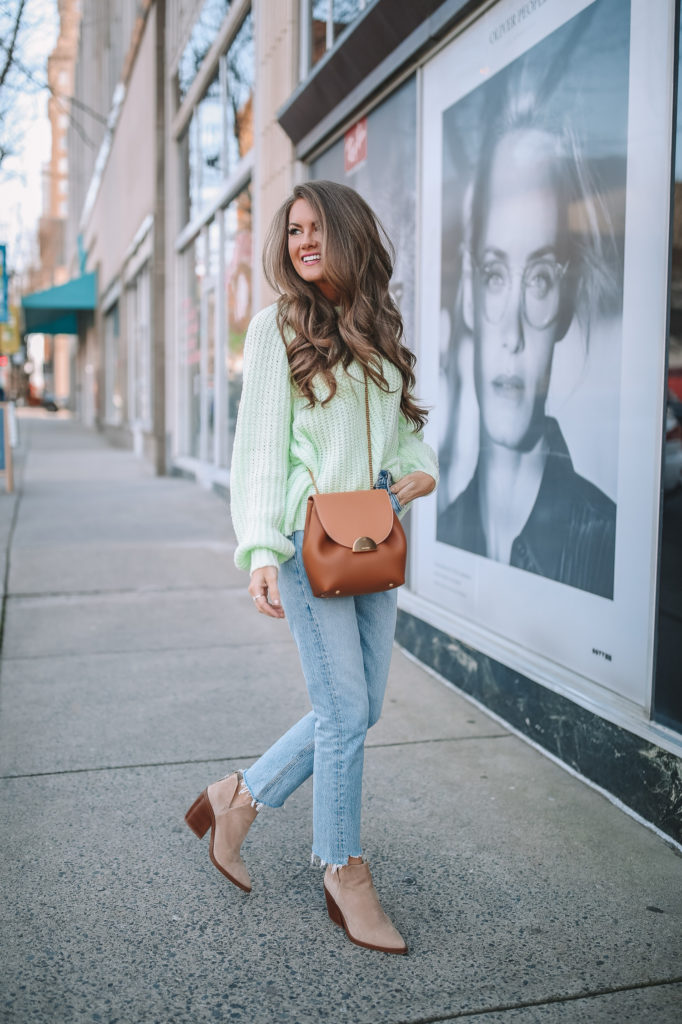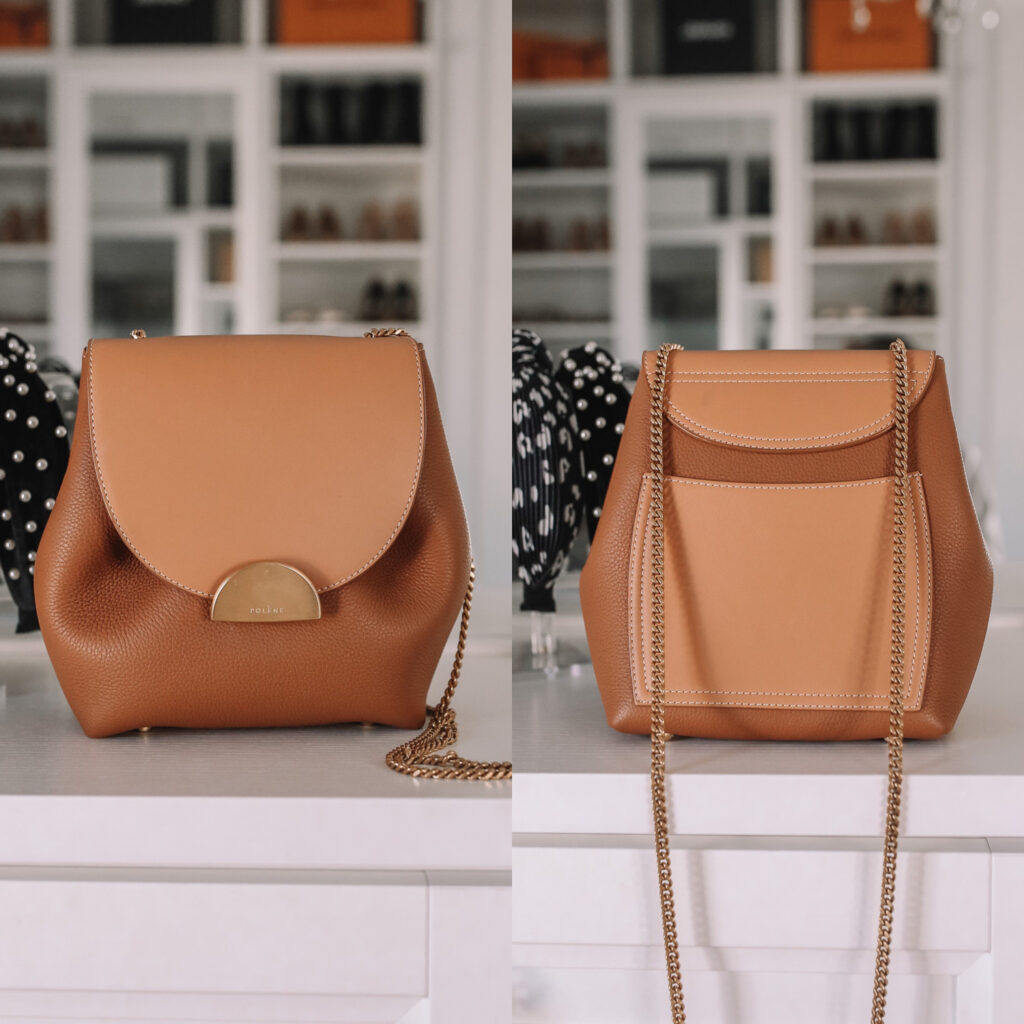 The next bag I got from Polène was the Number One Mini in camel. This one, unlike the others, has a gold clasp and a gold chain (whereas the other two are made of all leather). It is spacious enough to fit the largest iPhone inside and your keys and wallet, but not much else. The exterior is made of full-grained calf leather and the interior has a flat pocket.
PROS: This bag is smaller than the Number One and perfect for running errands if you don't need to carry a lot of stuff with you in your handbag. The gold accents definitely make it look high-end.
CONS: Although I really like the look of the gold chain shoulder strap, it gets uncomfortable after wearing it for an extended period of time! And because the strap a chain, you can't adjust the length of it. I'm 5'4 and wish that I could make the chain a little shorter, since I find that it hits my hip at an awkward spot when I wear it crossbody (photo shown above). The other con would be the cost – for only $40 more, you can get the larger handbag, which is I think is a better option!
Cost: $380. Dimensions : 20.5 x 18 x 9 cm. Shoulder strap: 116 cm.
Polène Number One Nano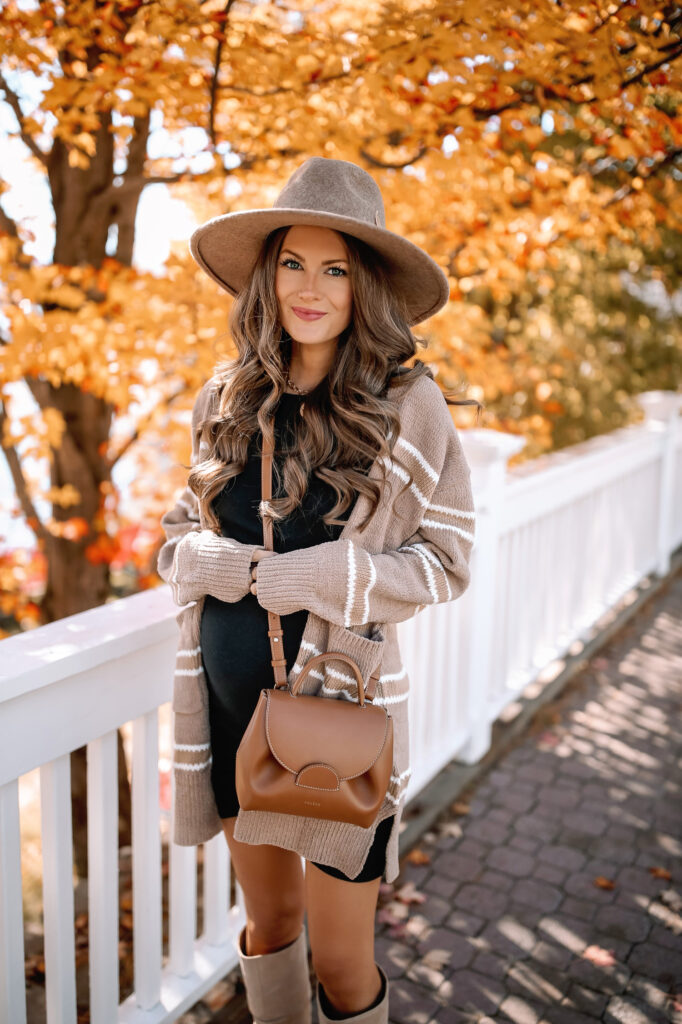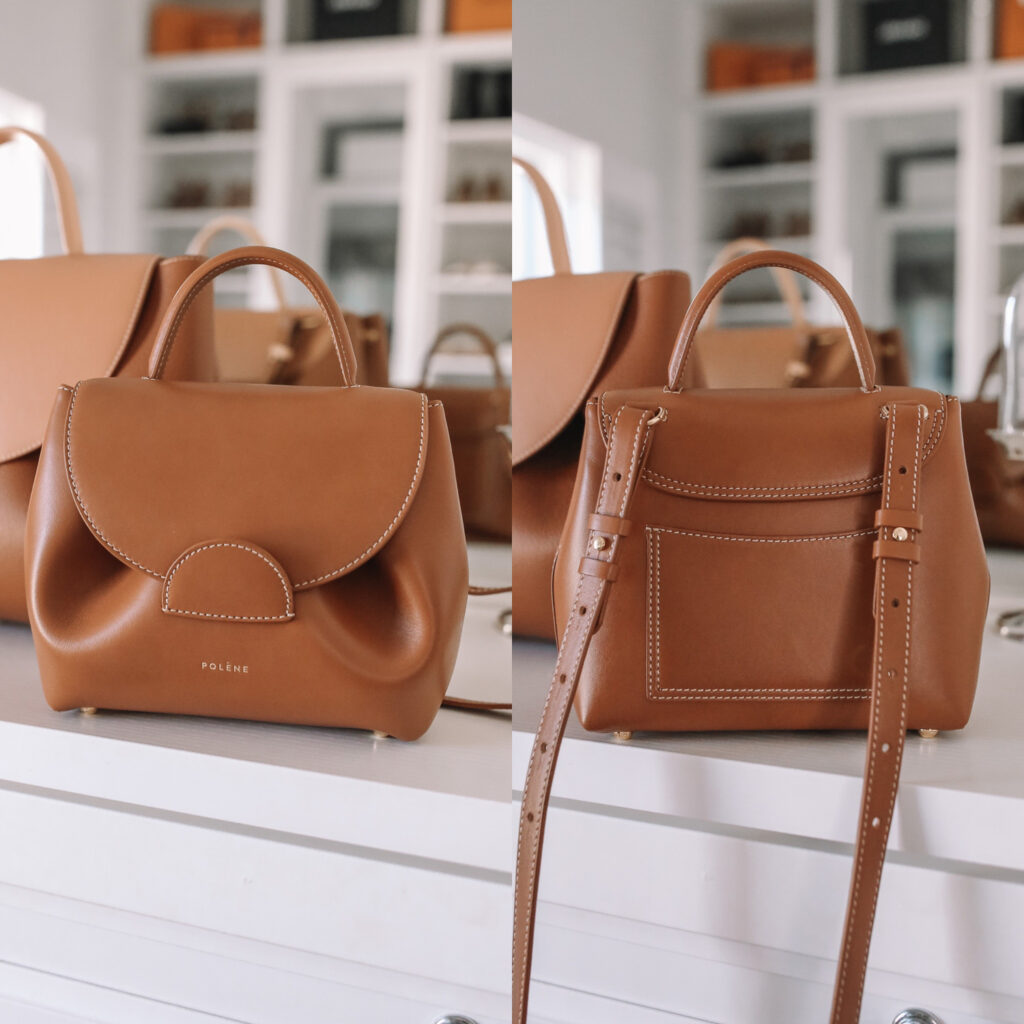 My most recent purchase from Polène is this Number One Nano handbag in Tan Textured Leather. This is the least expensive of the Polène bags that I own, at $260, and looks just like the Number One Handbag but in miniature form.
PROS: Out of the three Polène bags that I own, this one is my favorite! I find that I reach for it most often because it's the lightest and easiest to carry. It's also the most comfortable on my shoulder because the strap is made from leather and the bag itself is so lightweight. Although it's a small bag, there is still room for my iPhone (I have the largest one), keys and a few other small items. Another pro is the price, since this bag is the most affordable out of all three!
CONS: None!
Cost: $260. Dimensions : 22 x 7 x 9 cm. Adjustable shoulder strap: 120cm.
Let me know if you have any questions about the handbags and I'd be happy to answer them in the comments! One note is that the bags do ship from overseas so they can sometimes take a while for shipping. Just keep that in mind before ordering! xoxo