Charlotte girls – mark your calendars! I will be hosting a Girls' Night Out on Thursday, March 13 at
Petal Boutique
from 5-7 p.m. Petal will be offering 20% off the entire store, plus champagne and some sweet treats. I hope you'll join me!
Petal Boutique is located on East Boulevard and is one of my favorite boutiques in Charlotte. The store carries high-end designers plus completely affordable brands – both as cute as can be. Can you tell the difference between these two mint dresses? (I can't!)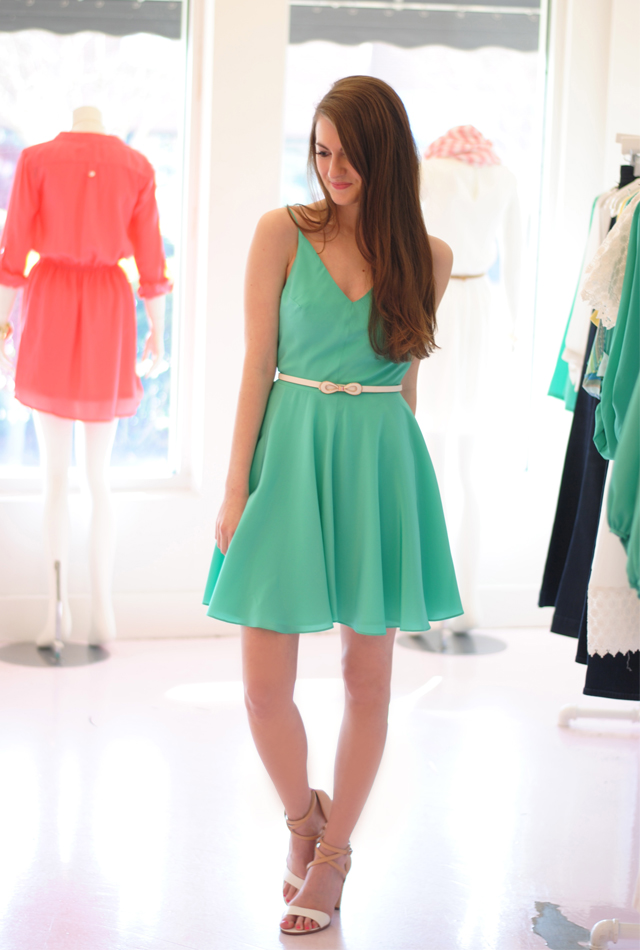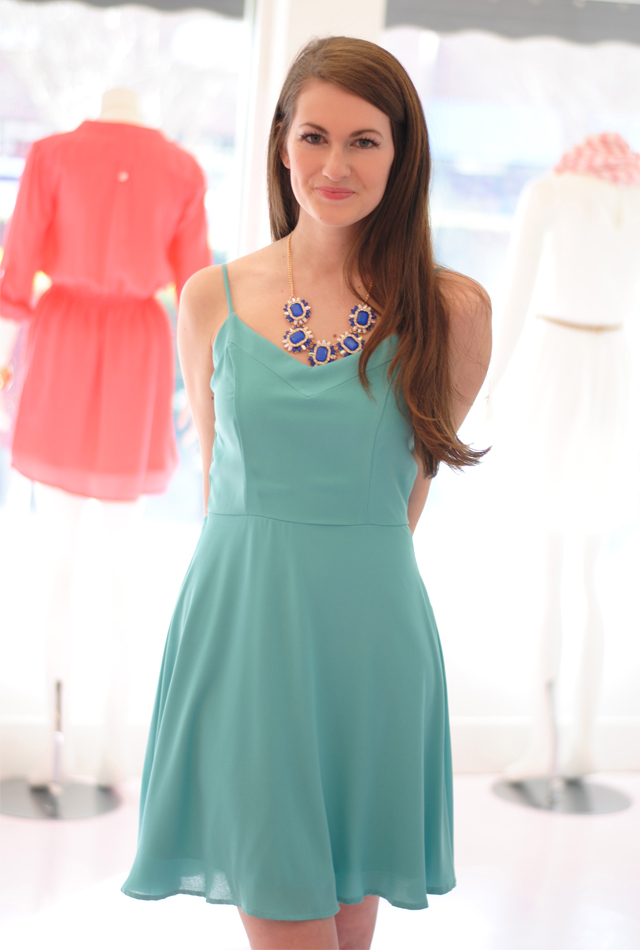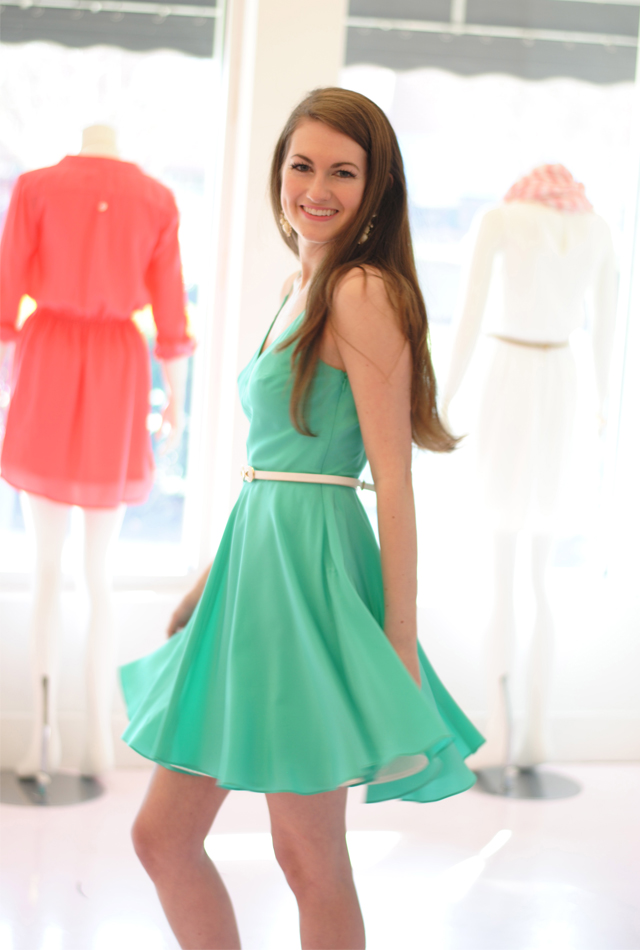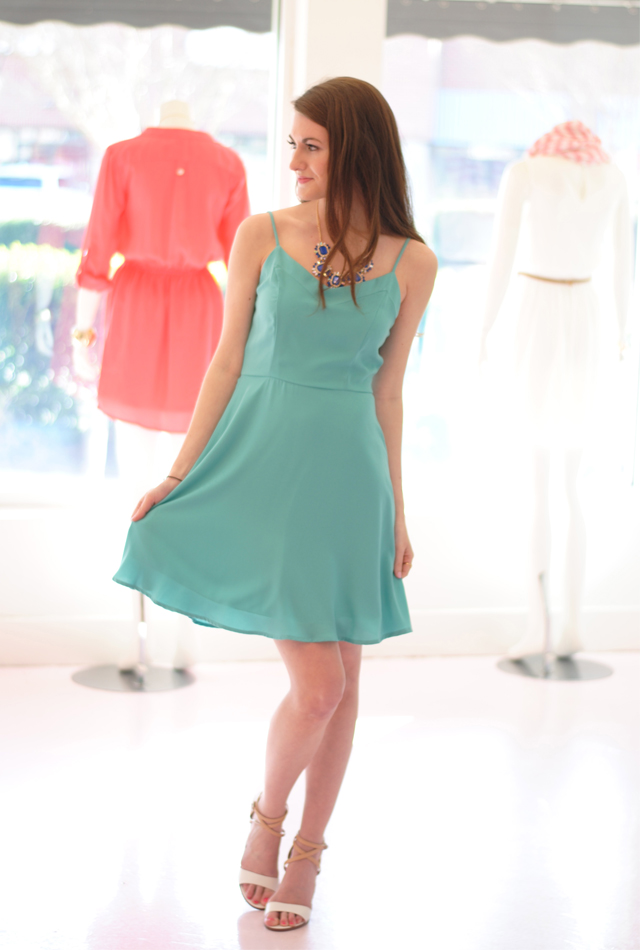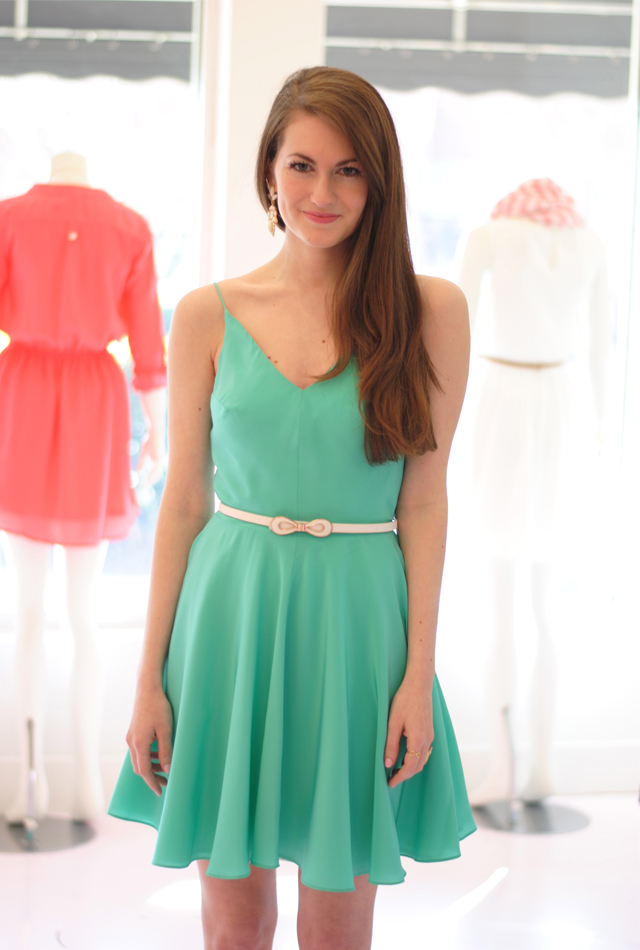 Look one:
Amanda Uprichard mint dress, $208
White bow belt, $18
Two-tone heels, $32
Look two:
Everly mint dress, $46
Blue neclace, $28
Two-tone heels, $32
Call (704) 817-8871 to order! (P.S. Those two-tone heels came home with me, I couldn't resist!)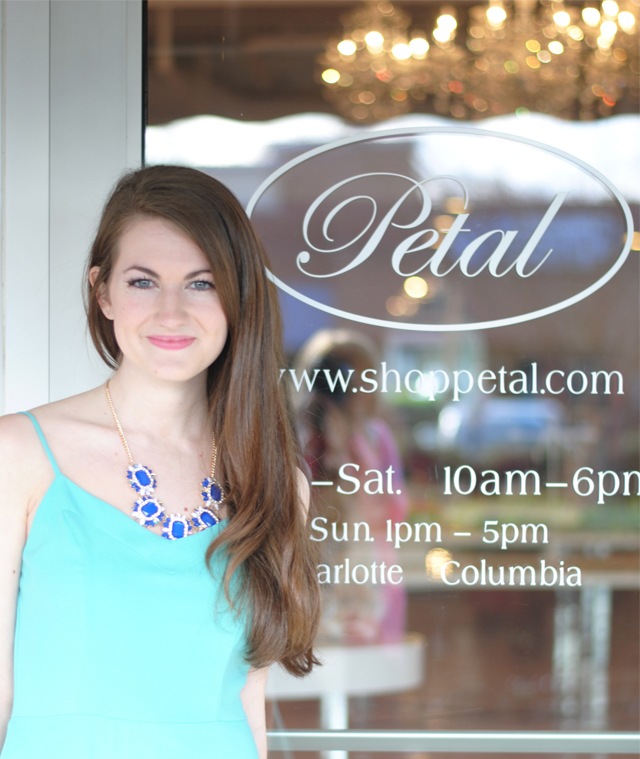 I better see all you Charlotte girls on March 13!!!
In other news, I got home late last night from a quick trip to San Francisco to work on a campaign with Nordstrom Rack! It was an awesome experience, but I may need the next week to recover and get my energy back!! Stop by soon for a re-cap post on my experience.