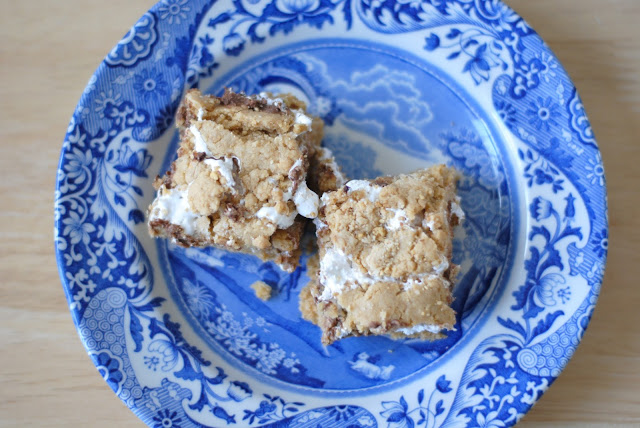 Every girl needs to indulge in some chocolate every now and then. Whether it's that time of the month, you're feeling a little under the weather, or your boyfriend just moved three hours away (cough cough), this recipe is sure to *poof* make all of your problems go away. (So maybe that isn't true, but chocolate seriously does make everything better!)
That's why today I bring you this mouthwatering recipe for Peanut Butter Cup S'mores. Chocolate, peanut butter, graham cracker and marshmallow fluff come together to form a melt-in-your-mouth combination.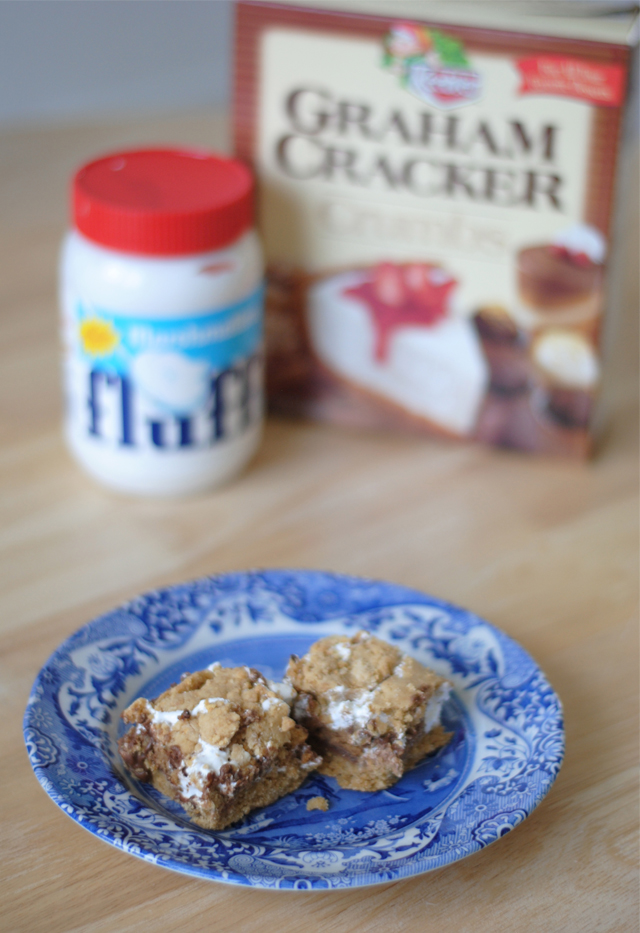 You will need:
1/2 cup packed light brown sugar
1/4 cup sugar
1/2 cup butter
1 egg
1 teaspoon vanilla
1 1/4 cups flour
1 teaspoon baking powder
1/4 teaspoon salt
1 cup graham cracker crumbs
16 regular size peanut butter cups (not the small ones)
1 1/2 cups marshmallow fluff
Directions:
1. Preheat the oven to 350 degrees and line an 8×8 baking dish with wax paper. Coat lightly with cooking spray.
2. In a large bowl, use a mixer to beat the butter, brown sugar and sugar together until fluffy. Beat in the egg and vanilla. With the mixer on a low speed, stir in the flour, baking powder, salt and graham cracker crumbs until combined.
3. Spread 2/3 of the dough on the bottom of the prepared baking dish, using your fingers to spread the dough out and create an even layer. Lightly press the peanut butter cups into the dough and spread the marshmallow fluff on top (marshmallow fluff can be hard to measure, so just make sure you have enough to cover the peanut butter cups completely).
4. Flatten remaining dough pieces with your fingers and place on top of the marshmallow fluff. It's okay to have "cracks" between the pieces of dough.
5. Bake for 25 minutes or until the edges begin to brown. Allow to cool for 30 minutes and then dig in! (It's best when the marshmallow is still warm and gooey). Enjoy!