Wait, where did October go?! I can't believe I'm sitting here writing the October best sellers list! But, I'm SO EXCITED for November because that means the holidays are right around the corner! I may or may not have convinced my husband to put up the Christmas tree this weekend 😉 Anyway this list is full of great pieces that will carry you through the rest of fall and into the winter, too!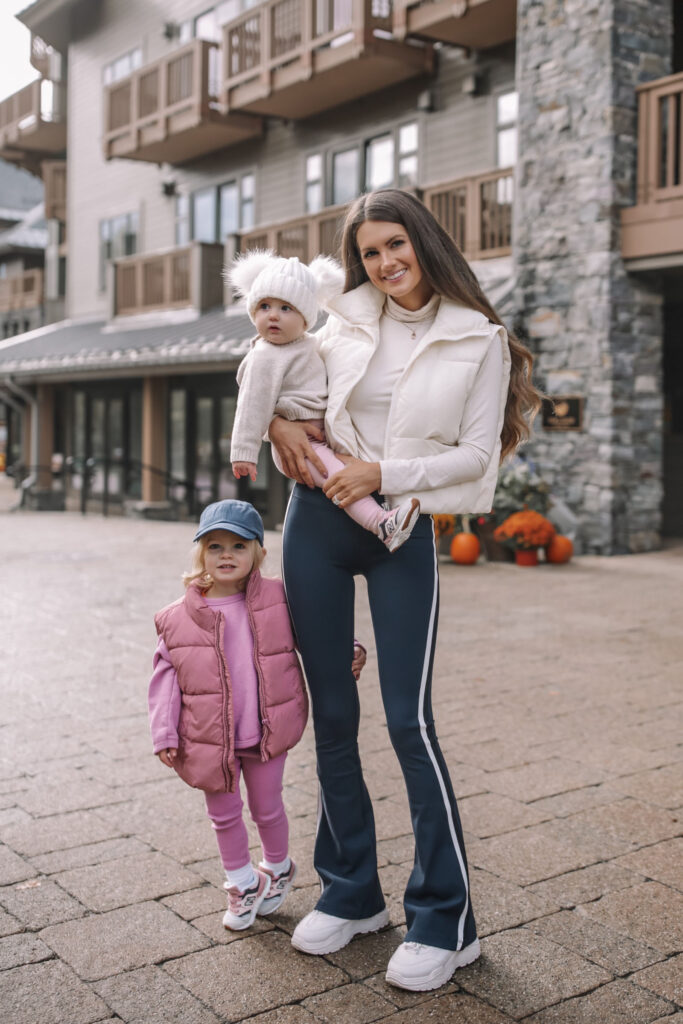 An Amazon find so nice that I bought it twice! lol But seriously, I bought this puffer vest in beige and white and I think I might just buy it in black, too! It's cropped to the perfect length and it looks great over sweatshirts, sweater and t-shirts. It's also great quality and an even better price!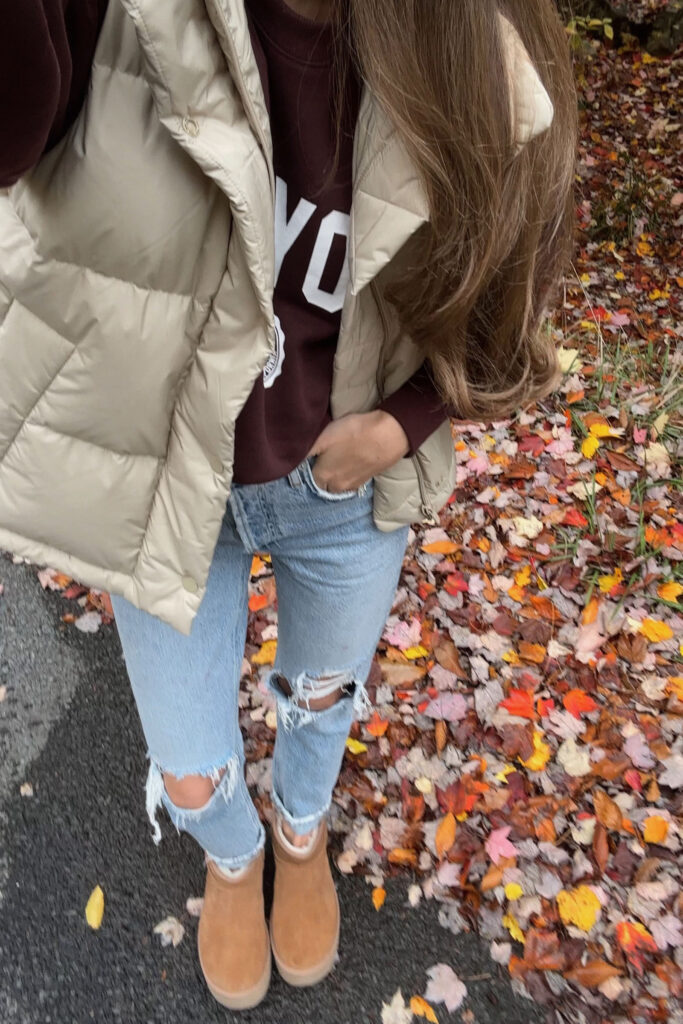 I brought this crewneck sweatshirt with me to Vermont and the Poconos and I think y'all loved it just as much as me! It's the perfect color to wear all fall and winter and the varsity-style lettering is right on trend. It looks great with jeans and leggings!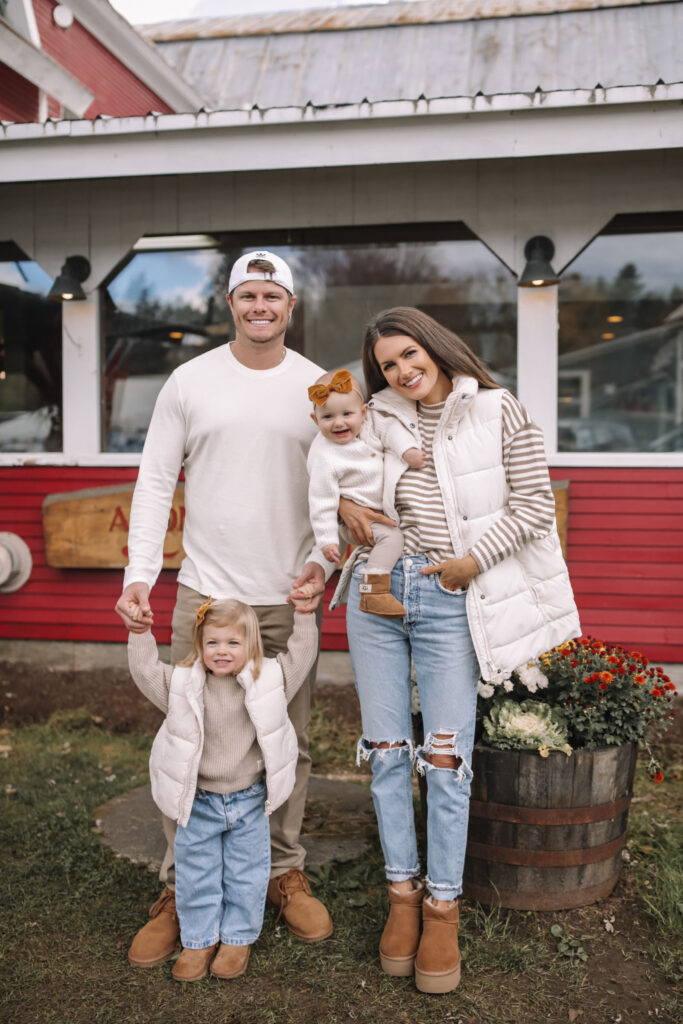 Look who made the best sellers list this month – Chrisss! He loves these pants by Liverpool! He says they fit perfectly, are super comfortable and they go with everything. He wore them with long-sleeve tees and sweater while we were in Vermont this past month. I showed them a ton on stories but this is the only real "photo" I have of them. They also come in A TON of different colors!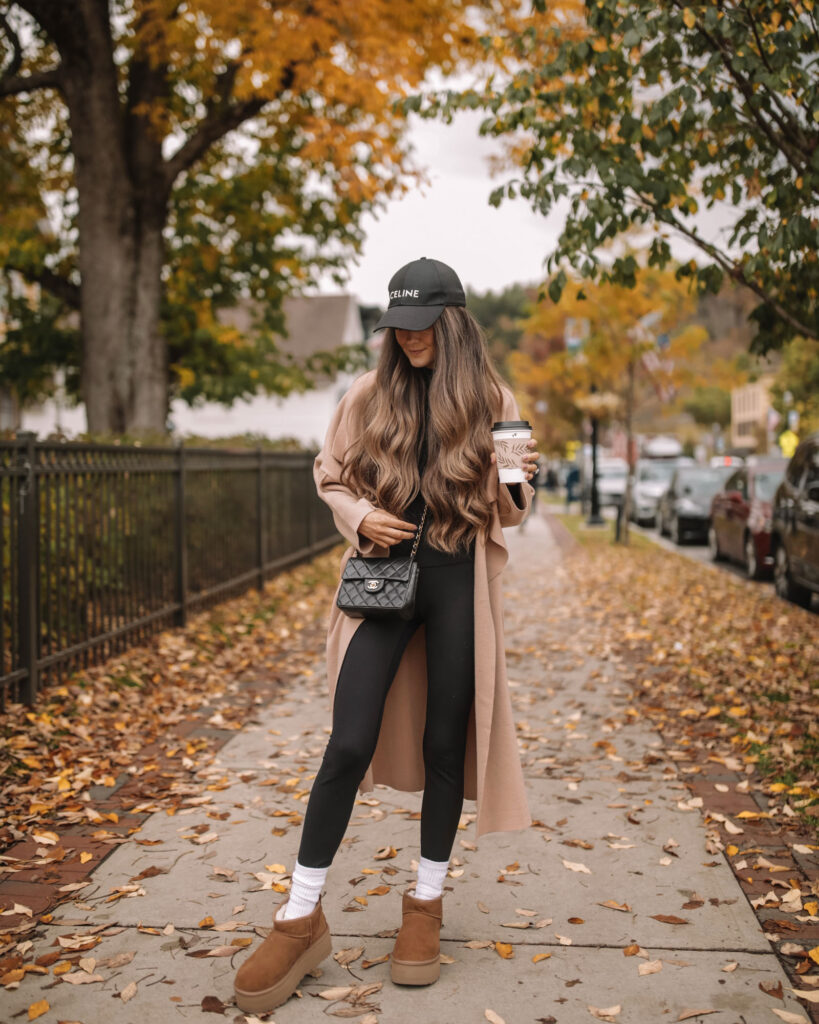 I've had this "coatigan" for a few years now and I still love it! I brought it out as soon as the weather started to cool down and I find myself reaching for it over and over again! It's such a classic piece and it's really warm too. I've been styling it with leggings, jumpsuits and denim. Trust me, you'll definitely get your money's worth with this one!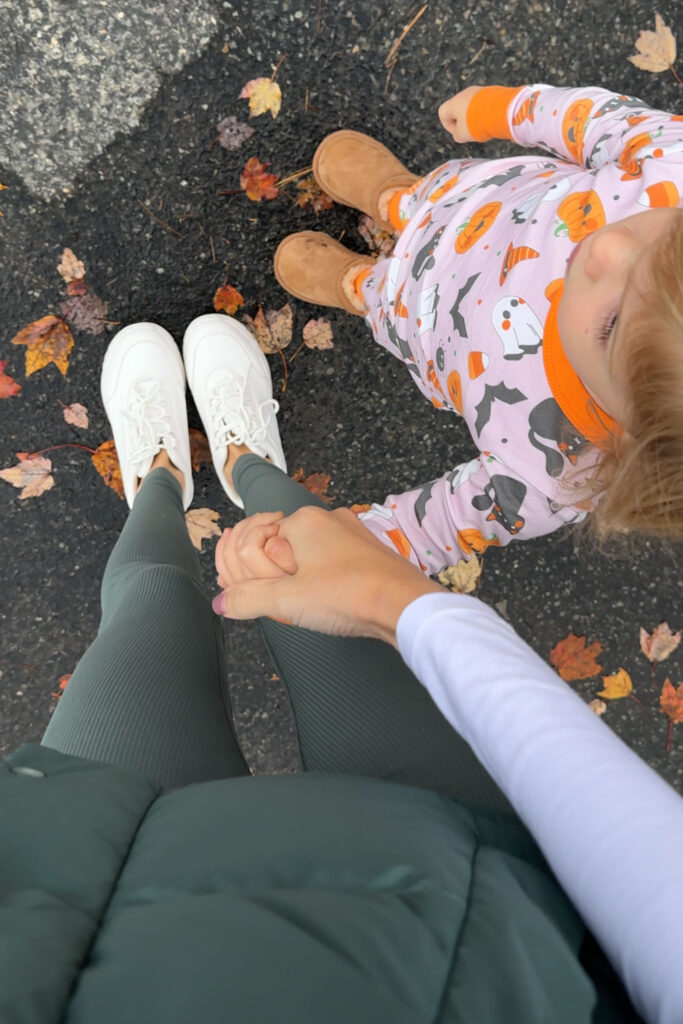 I wore these ribbed leggings while we were in the Poconos and y'all went crazy for them! The color is SO PRETTY and perfect for fall! They're the Lululemon Align leggings we all know and love, but these are a ribbed and I'm obsessed with the added texture. I also found these dupes on Amazon – they aren't ribbed, but they are just like the original Align leggings and only $26!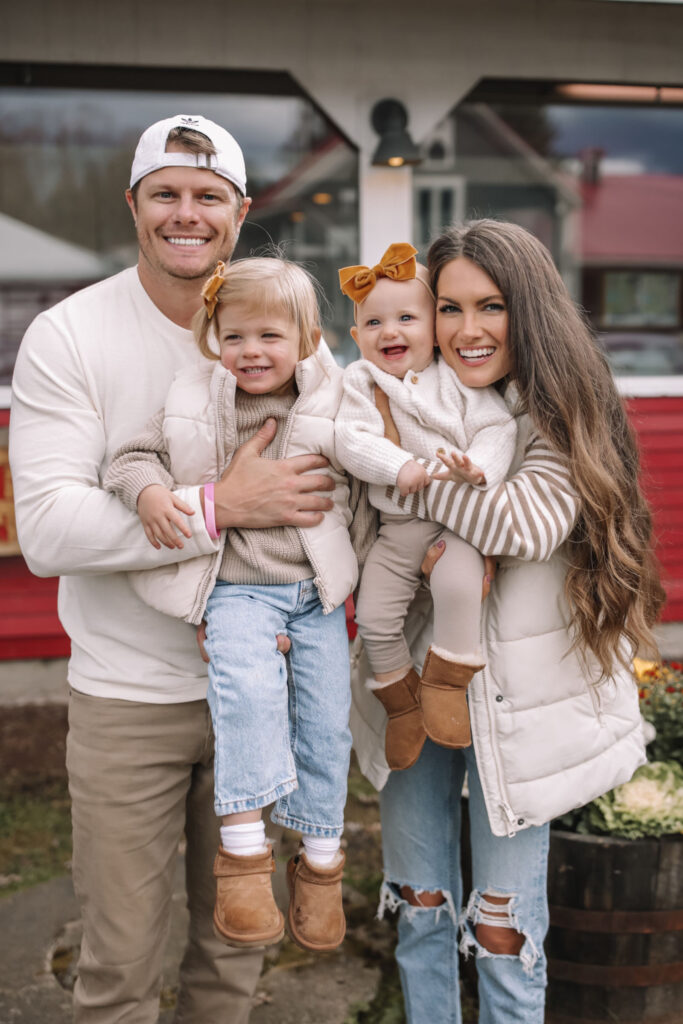 Another puffer vest made the list this month! This one is longer and it's SUPER warm! The "snow" color is the perfect neutral for winter and it also comes in a classic black. I love the longer length to wear with leggings and it adds more warmth too!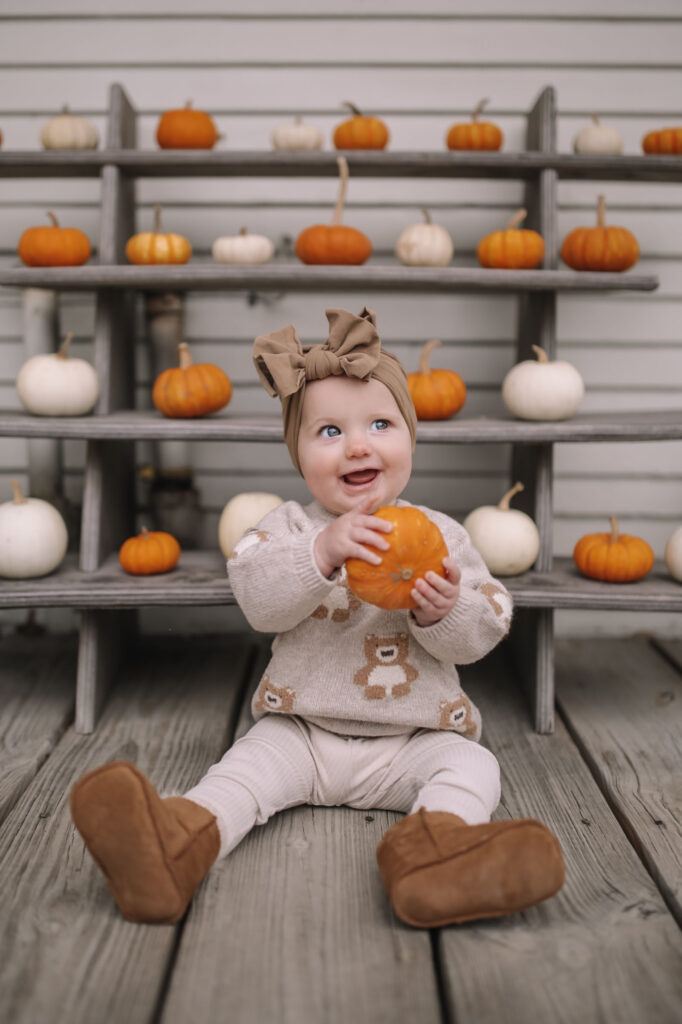 Honestly, baby UGGS might be the cutest thing ever! Collins wore hers while we were in Vermont and they kept her little feet warm the whole time. Plus they were easy to put on and take off, which made getting dressed a lot easier. These would make a great Christmas gift if you have a baby on your list!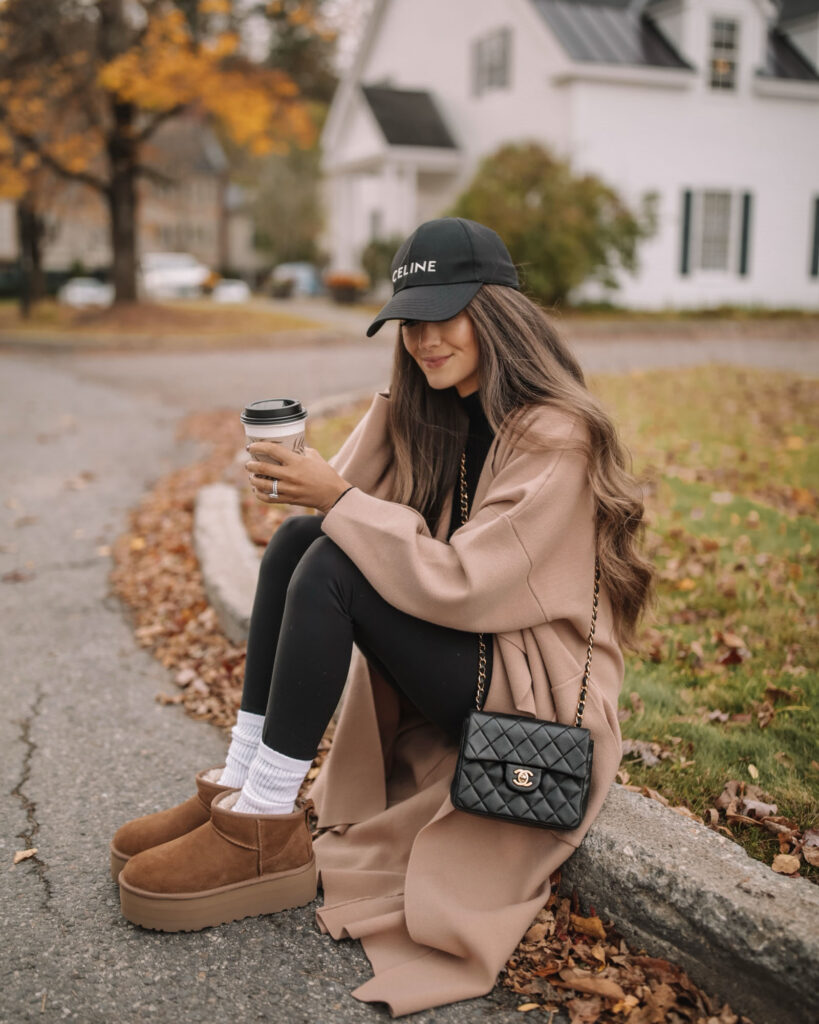 These may be my favorite pair of UGG boots that I've ever owned! The "ultra-mini" height is perfect and the platform sole is very flattering. They look great with jeans, leggings and flare yoga pants. Plus, they're super comfortable and warm. I'll be wearing these all fall and winter! Oh and I also found these dupes on Amazon and they are a fraction of the price!
My love for jumpsuits started when I was pregnant with Collins and I discovered the Bumpsuit! Not only are they super comfortable, but they are so easy to throw on and start your day without having to worry about putting multiple pieces together to form an entire outfit. This one from Amazon is so cute and surprisingly SO high-quality! I love the flare pants and the adjustable straps. It's also available in a ton of colors.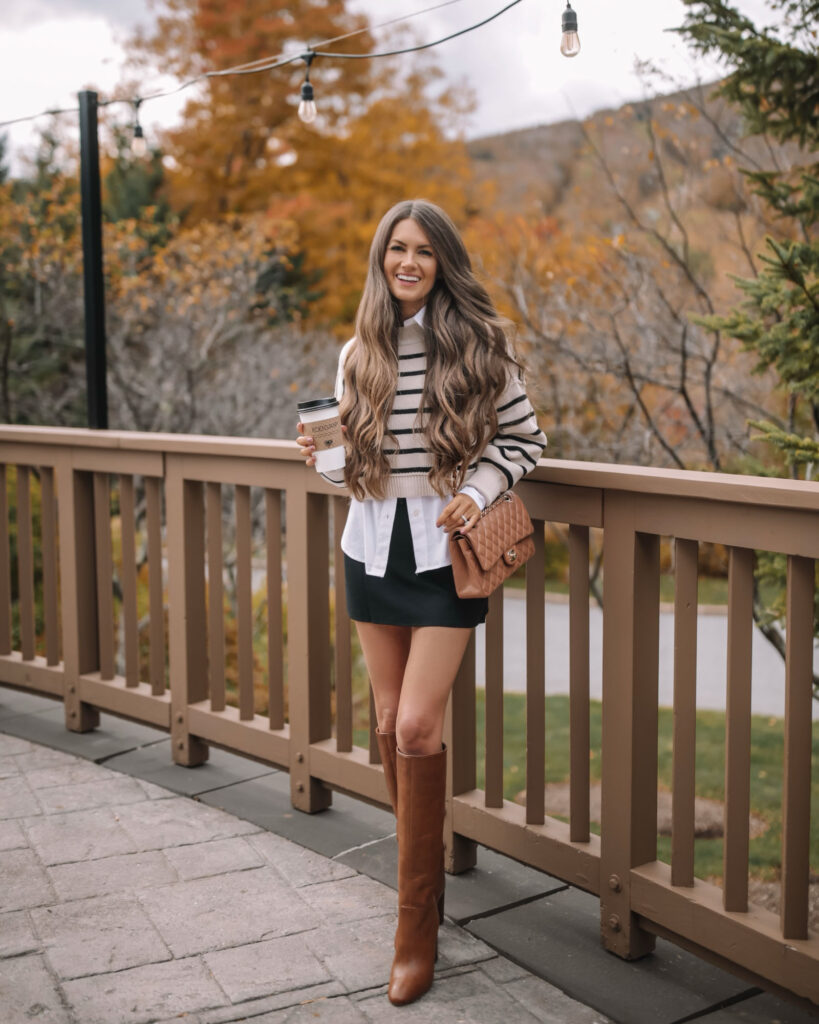 And the number one best seller is…. these GORGEOUS knee-high boots! The color of these leather boots is absolutely beautiful! They are also really comfortable and easy to walk in because of the thick black heel. They are super versatile and looks great with dresses, skirts and jeans! If you are in need of a new pair of classic boots, I highly suggest these. I also found this pair, which is super similar and less than half the price!