I can hardly believe that October has come and gone and we are gearing up to put up our CHRISTMAS TREE next week! I don't know how this year has flown by so fast. Anyway, I wanted to end October with a roundup of October's best selling items! It will come as no surprise to any of you that many dresses made the list, considering I'm 27 weeks pregnant and dresses are pretty much all I can fit into right now – lol. There are also a few of Kennedy's items on the list, and my favorite, affordable Amazon sneakers!
Anyway, read on for last month's top sellers.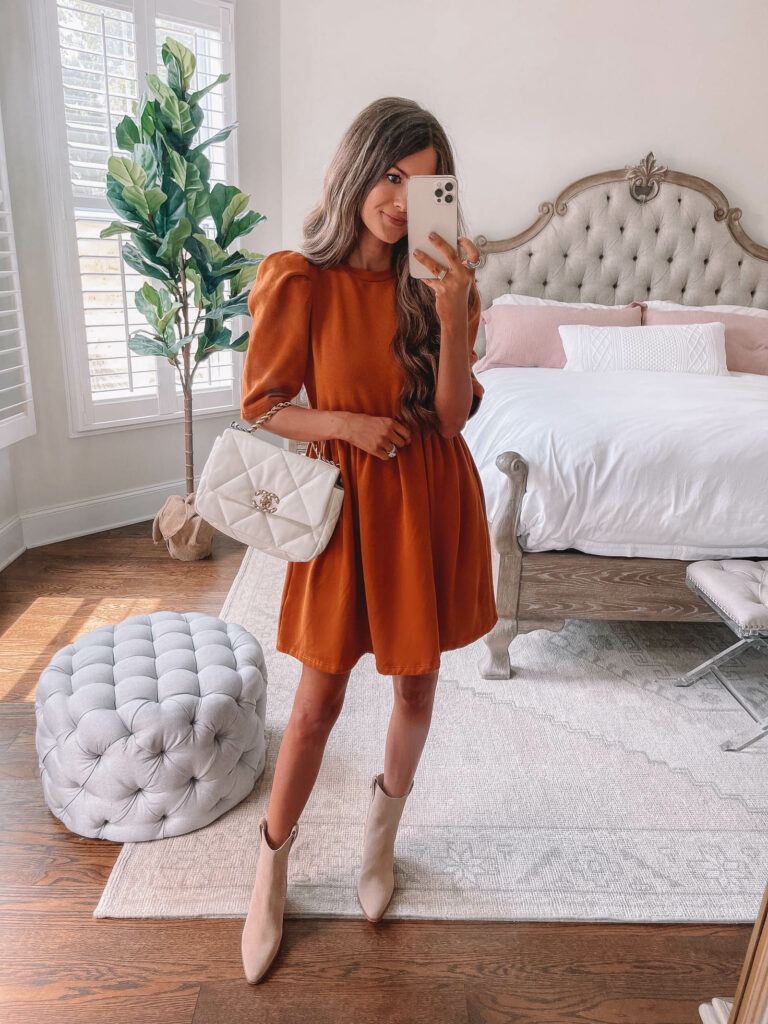 I got this dress way back in July during the Nordstrom Anniversary Sale and I'm still loving it! I have been wearing it a ton as I get further into my pregnancy because it's SO comfortable and easily fits a growing bump. I was pleasantly surprised to see that it's fully stocked at Nordstrom right now! (They must have recently restocked it because it sold out during the Nsale.) It's not a maternity dress, but it's perfect for anyone with a bump because it's nice and roomy and it's so soft that it feels like you're wearing an oversized sweatshirt. The color is perfect for fall – it would make a perfect dress to wear to Thanksgiving brunch!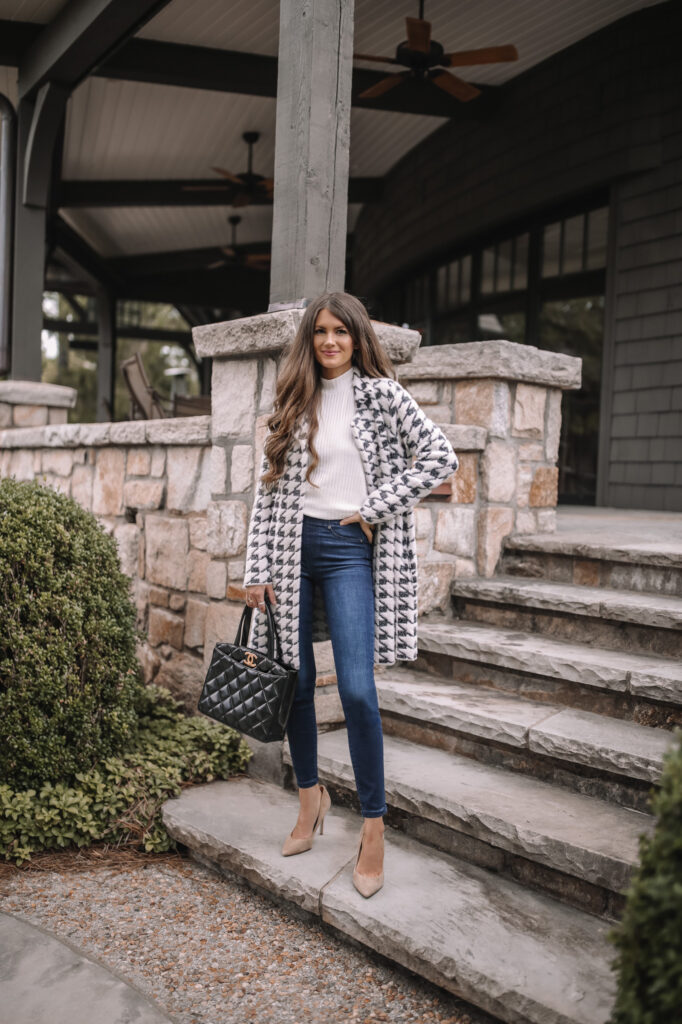 This houndstooth jacket is from my collection with Liverpool and I'm so happy that it made the list again this month!! The houndstooth pattern is so classic and gorgeous. It's technically a "coatigan" so it's lightweight and great for layering but it's still really warm so you can you can wear it all fall and winter too. I like to pair it with leggings and jeans for a put-together casual look and I also wear it with skirts, dresses and boots when I want a more dressed-up look. It's really so versatile and you can't go wrong with any way you style it! Nordstrom still has a few sizes still available, but if you can't find your size make sure to check the Liverpool website too (it was fully stocked last time I checked)!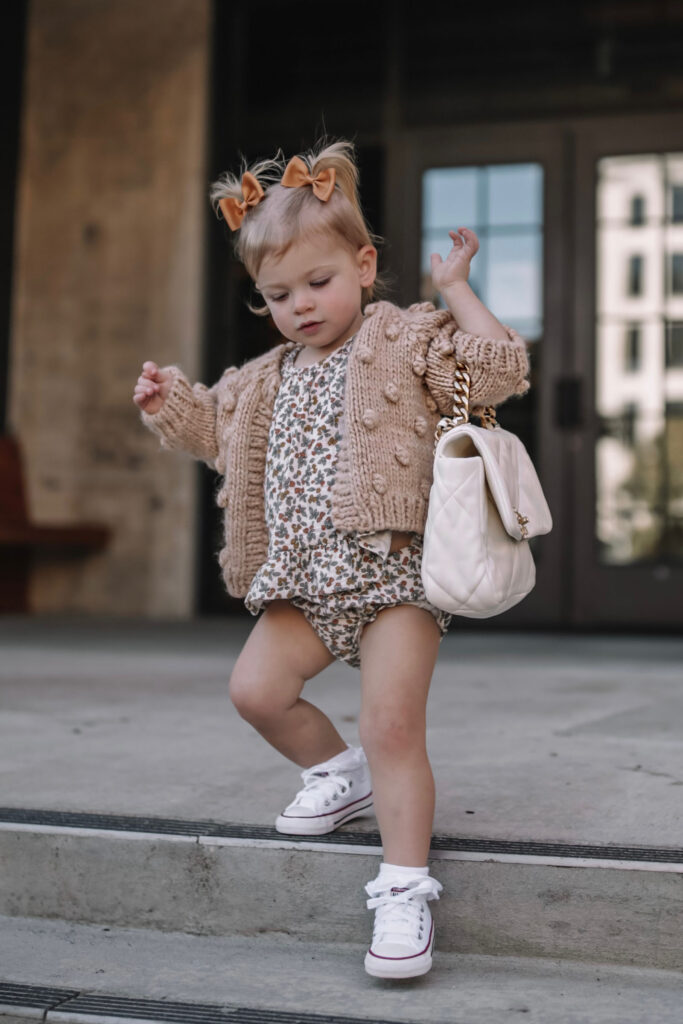 Honestly, I've been waiting for the day that these Amazon hair bow clips made the best sellers list! I bought them as soon as Kennedy had enough hair for clips and have been styling her hair with them ever since! I just love how they add a little extra touch of cuteness to every outfit. And Kenny loves them, too – she even asks for them as soon as she gets dressed in the mornings. The pack comes with 40 pairs of bows with every color imaginable, so you're sure to have a bow or two for every outfit. We also bought this bow organizer from Amazon to keep them all well organized and easily accessible!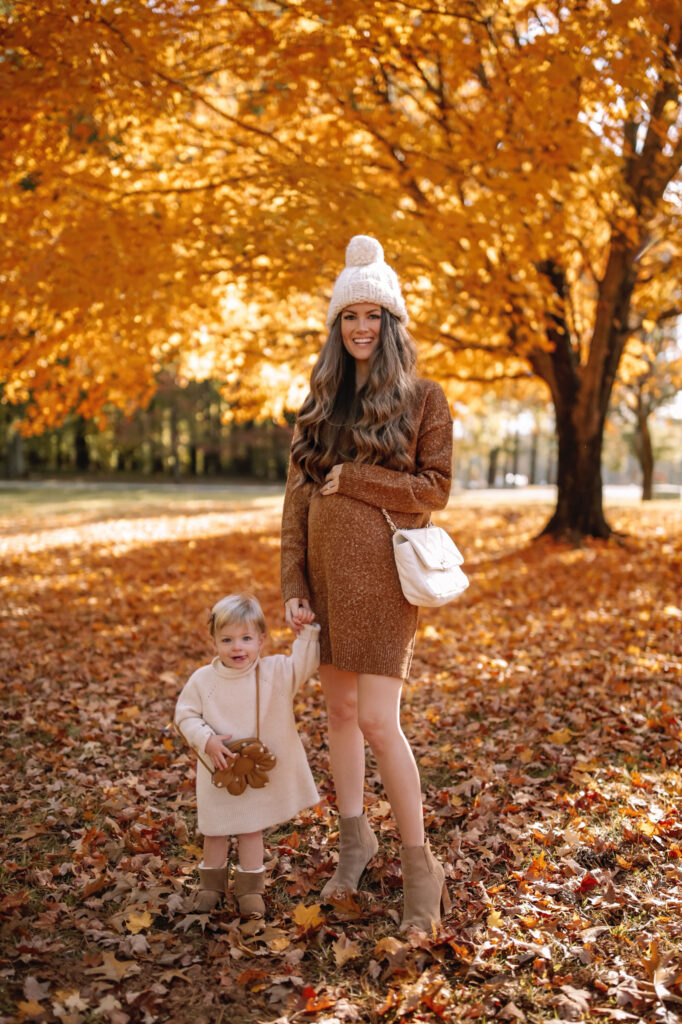 If fall had a signature dress, I think it might would be this one! It's just got that cozy, classic look I strive for every year around this time. Not to mention the color – I mean, have you ever seen a more autumnal color?! I also love the length of this dress because it looks good with booties (like I styled it with here) and with knee-high boots. It's fully stocked at Nordstrom and they have it three other pretty colors!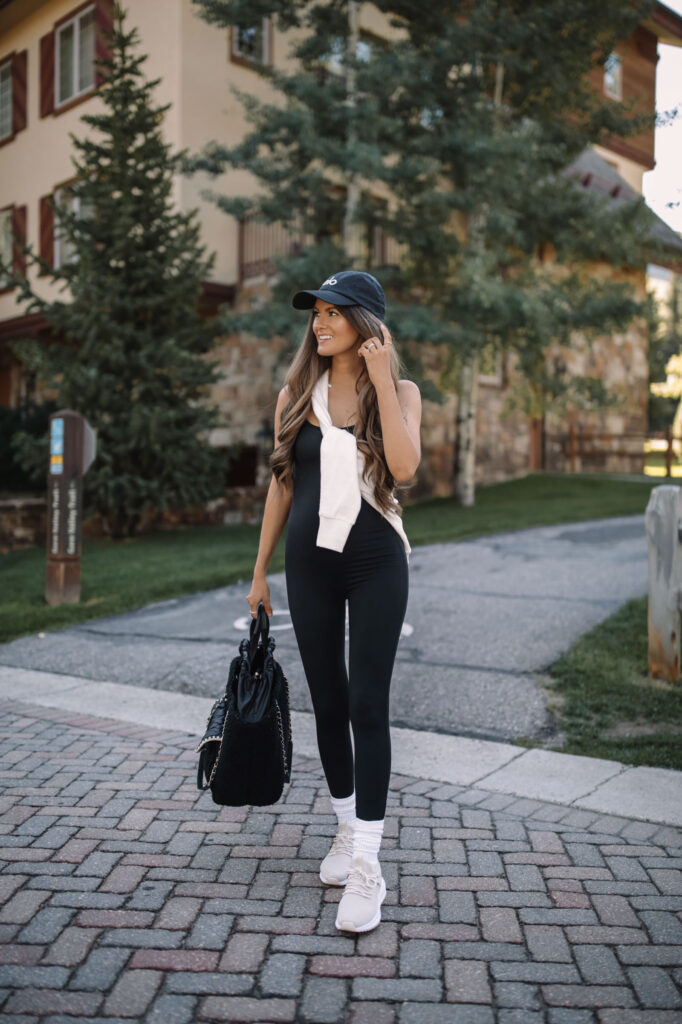 I have worn these Amazon sneakers way more than I thought I would when I first bought them! To be honest, I wasn't sure what the quality was going to be like (you never know with Amazon items). However, I was pleasantly surprised to find that they are high quality, and comfortable too! Since they're a neutral color, they manage to go with EVERYTHING. I seriously reach for them every time I put together an athletic outfit. They look great with leggings, bike shorts, joggers and tennis dresses. I think they are also the perfect pair of sneakers to wear with crew socks (a look that's really trending this fall)! I have them in beige and white, but they're also available in a lot of other pretty colors. I've got my eye on the pink pair!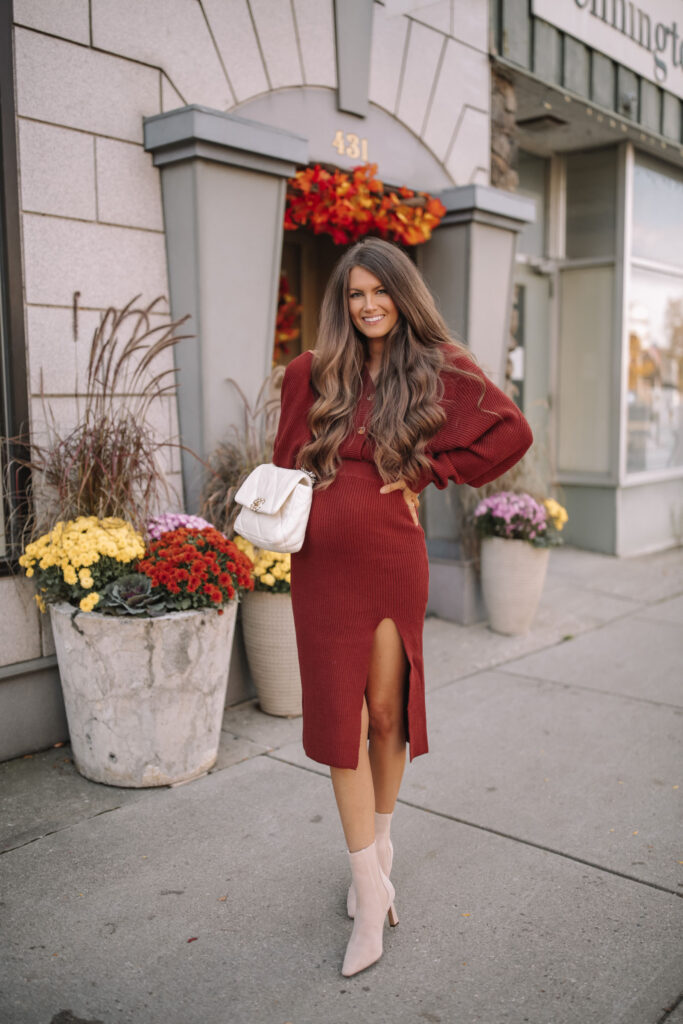 I wore this LuLus sweater set while we were in Vermont and I fell in love with it! For starters, it comes with the cardigan, tank, AND skirt (it's a steal), and secondly, it's not even maternity! I LOVE that, because I fully intend to wear this outfit next fall when I'm not pregnant. (Side note, the tank looks like a crop top on Nordstrom's site but I did not find that to be true in person! My stomach wasn't showing, even with my big pregnant belly hahaha.) I paired it with some simple accessories like these neutral pointed toe boots, but I think if you really wanted to dress it up you could pair it with some pretty heels too!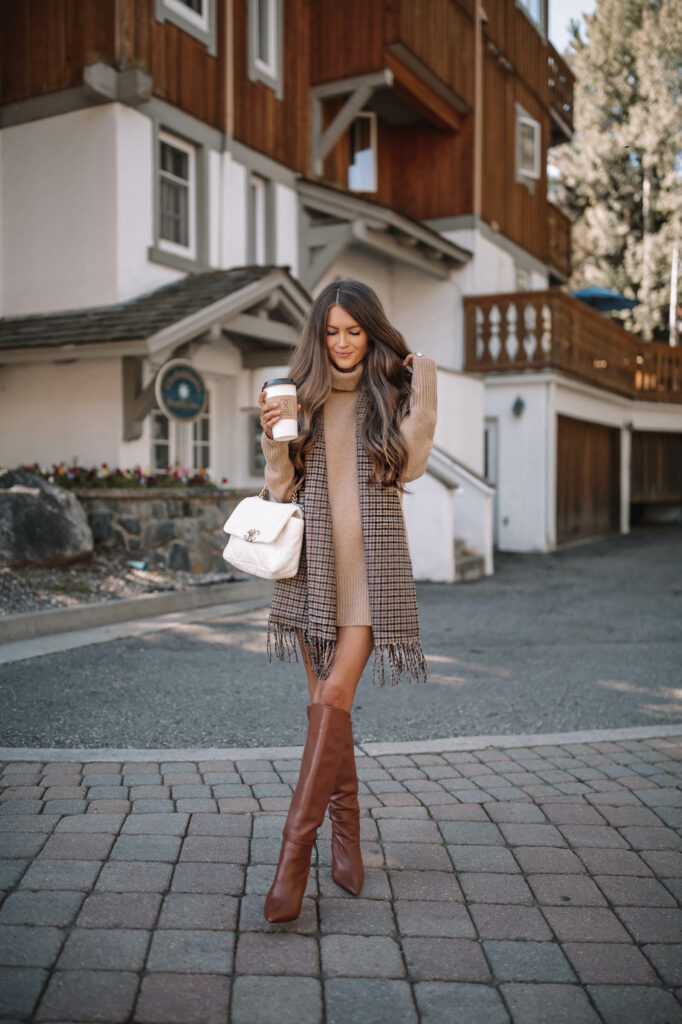 This Amazon sweater dress comes in a whopping 13 (yes, THIRTEEN!) colors. I personally love this shade of camel, as it is great for mixing and matching with other fall pieces like scarves, jeans, leggings and more. But there are also a few different shades of red and green that I may have to grab to wear during the holidays! I am wearing a size small and it fits great, but if you're taller, you may want to size up so that you can still wear it as a dress (I'm 5'3 for reference). I think when my bump gets a little bigger, I will still wear the same size, just add some leggings underneath!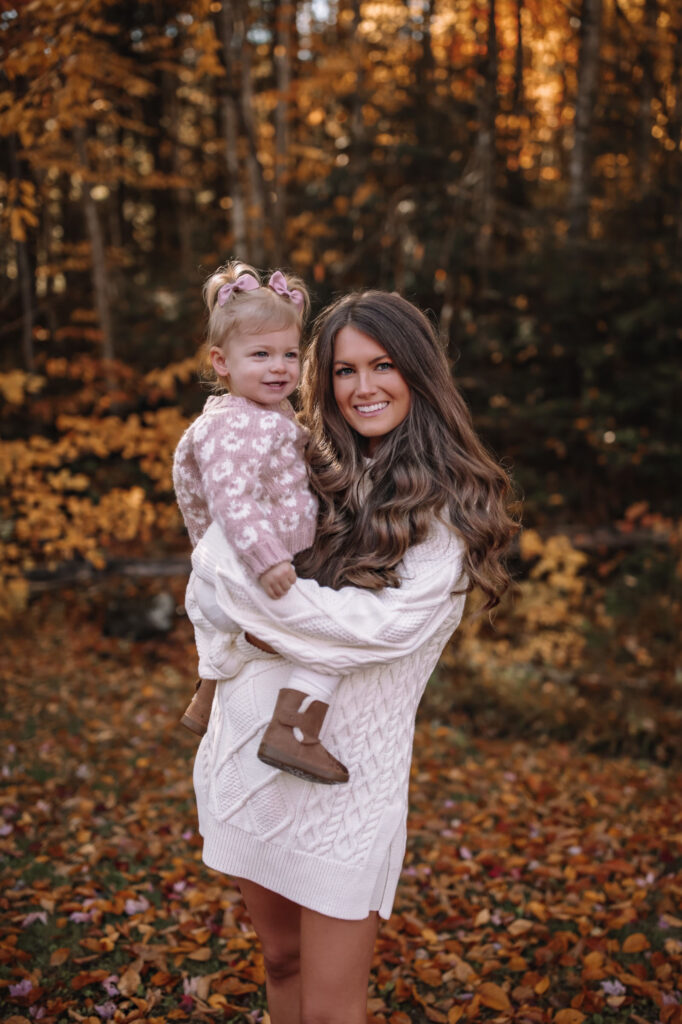 These toddler UGG boots are my favorite pair of Kenny's shoes right now and I think she would agree! First of all, they are so easy to put on because of the velcro opening. Plus they keep her feet warm and they are easy for her to walk in. Not to mention how stinking cute they are! They look so adorable with sweater dresses and cozy knit outfits, too. They would make a great Christmas gift for any little ones you have in your life – a gift their mamas are sure to love, too!
Another great Amazon find made the list this month! This cable knit sweater (also shown above) is an actual sweater (not a dress) and it does have pretty high cut slits in the sides! I paired it with a sweater skirt to give it more of that sweater dress look. I also plan to wear it with leggings and UGG boots this fall for a more casual look. The cable knit stitch is so pretty and the oversized look and feel make this turtleneck sweater so cozy. I ordered a size small and it still has a roomy fit even with the bump!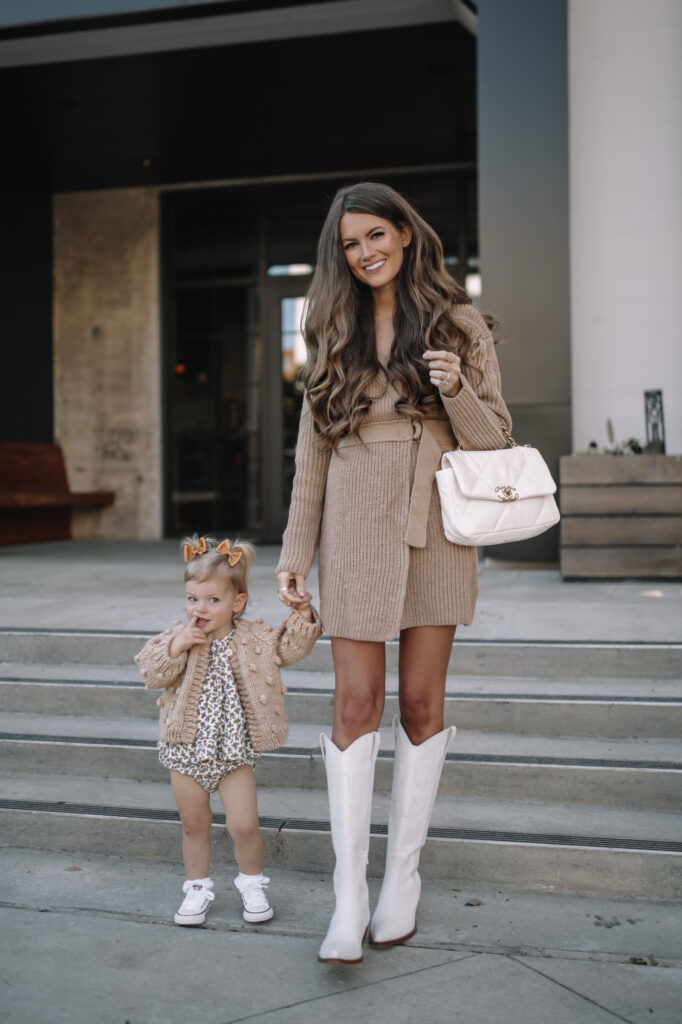 This wrap sweater dress is one of the most unique sweater dresses that I've come across this fall and I'm obsessed with it! The wrap design and the fringe detail really set this dress apart from the others! It's also perfect shade of beige and I love how it looks with white cowboy boots (which, by the way, are super trendy for fall). Plus the belted waist is super flattering. I think it would make such a cute outfit for any Thanksgiving get togethers you may have later this month!
I'd love to know which item you loved from this month. Let me know in the comments!