A couple days ago, I visited a Stein Mart near my house with my mom because she had a birthday coupon and wanted to look around. Well, I ended up finding a lot of treasures! Unfortunately, my mom didn't find anything, but she was sweet enough to let me use her coupon. Thanks mom! 🙂
You may have to dig, but you can find some great things at Stein Mart for a much lower price than department stores. Wanna see my goodies?
First, I found these cute straw wedges. The bows are feminine and flirty and will look darling with a summer sundress.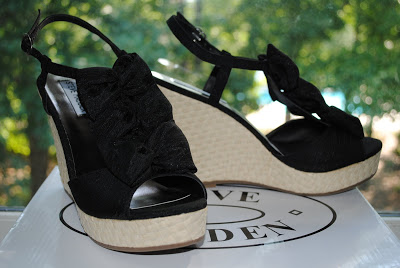 Steve Madden Straw Wedges
What they look like on!
I also bought a pair of aviators made by Jessica Simpson. I have a pair of Ralph Lauren sunglasses, but I'm often afraid to wear them by the pool or to the beach because I want to keep them in pristine condition. These JS sunglasses are inexpensive and I don't feel bad about throwing them in my beach bag or purse.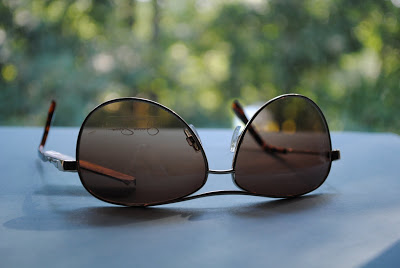 Jessica Simpson Aviators
And lastly, I found this little gem.. a straw crossbody bag! For some reason it reminds me of the tropics. It's a perfect summer bag, is roomy enough to fit all of my summer essentials, and it's hands free.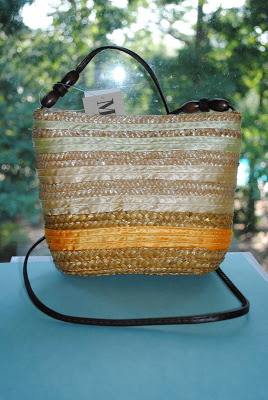 Straw Bag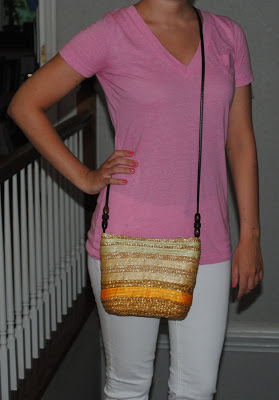 What it looks like on!
I was super excited about my finds!
So, how about a dose of laughter now? Remember how I told you guys that we always have themed birthday parties for members of my family? Well last week was my mom's birthday, and we ended up going with a gangster theme for her party (No, this was not my decision!). Anyways, it turned out to be pretty hilarious.
So… I got some new tatz. Please don't judge! 🙂
My brother, father, and I
I'm pretty sure this beats the mustaches from last year..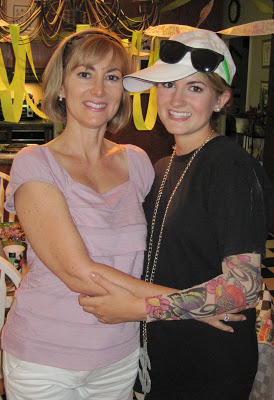 Birthday girl and gangster daughter
We played the song "In da Club" (50 cent), ate cake, opened presents, and had a blast. But I did feel just a little ridiculous! I don't think this is a very good look for me…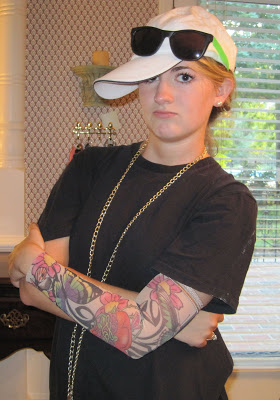 Notice the pearls in my ears
I don't think pearls look very good on a gangster… whoops! At the risk of some self-embarrassment, I hope this made you laugh!
How is everyone's weekend?
Thanks for reading!

Love, Cait