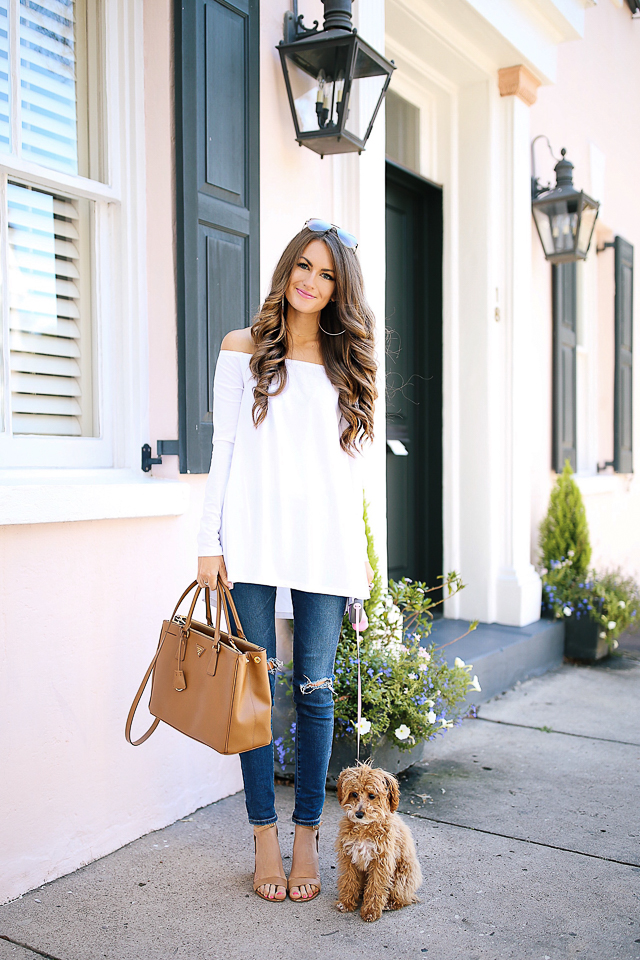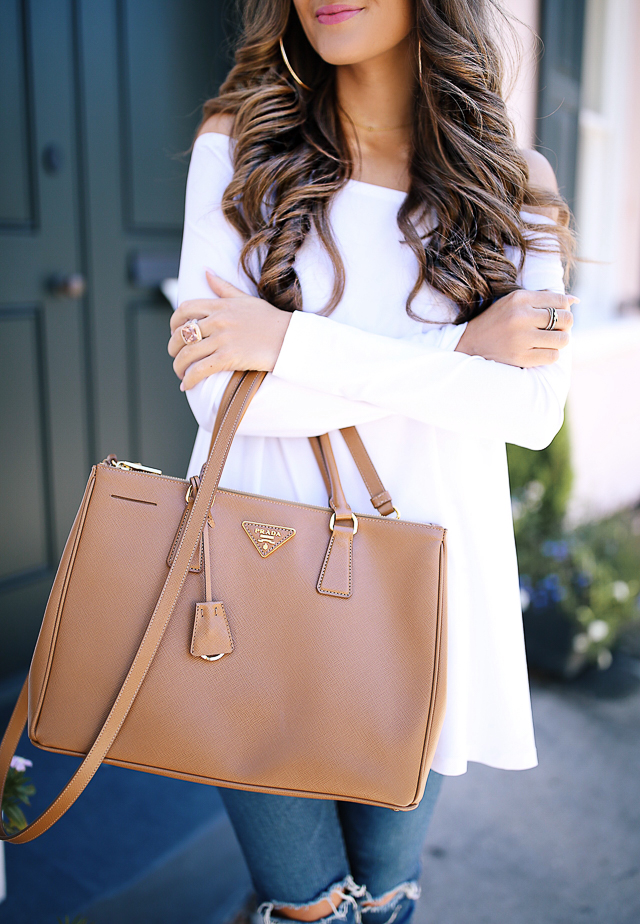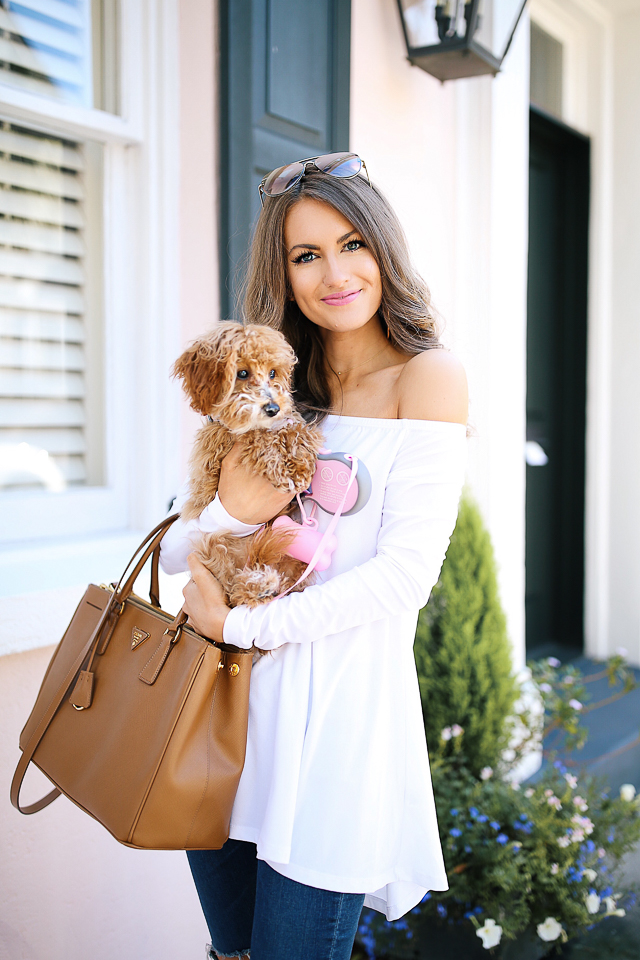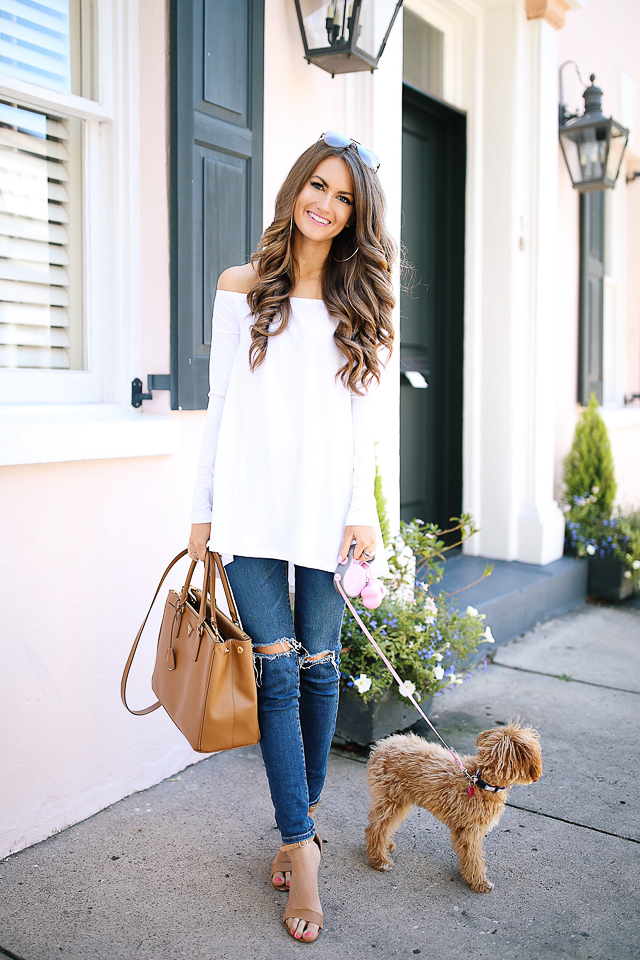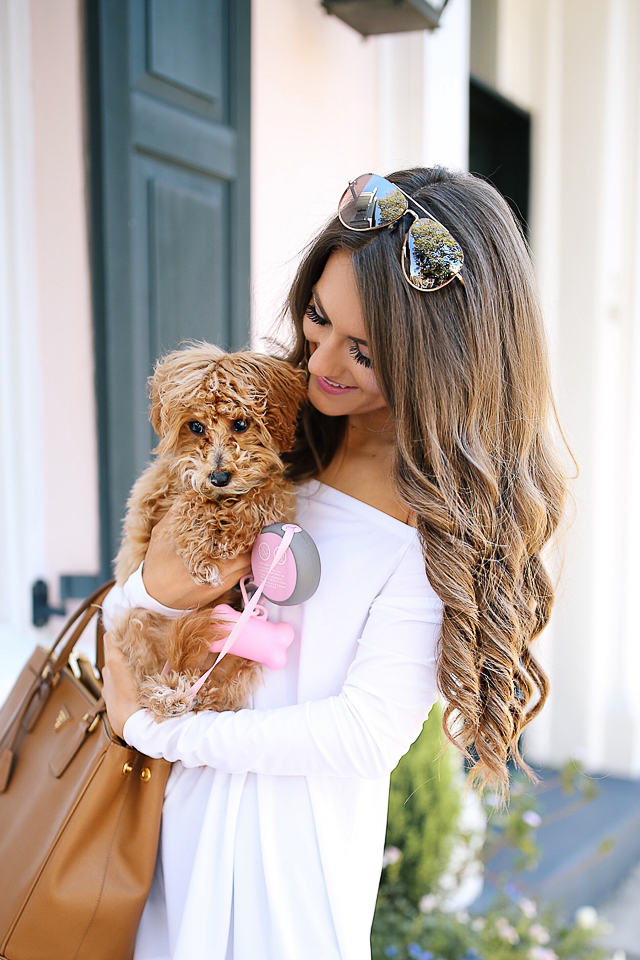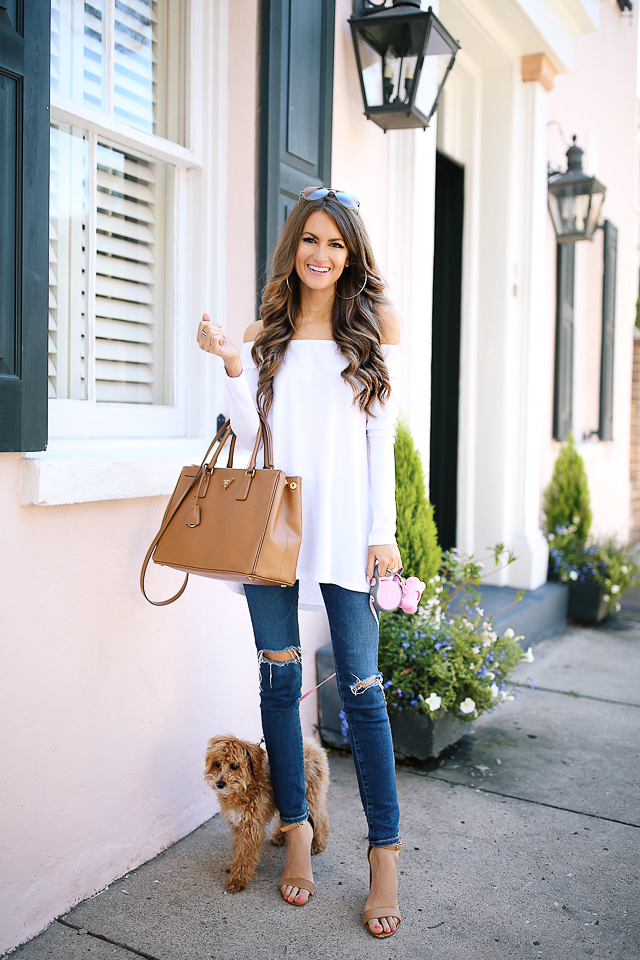 Happy Friday, everyone! As you probably know by now, I took a quick road trip to Charleston at the beginning of this week. My family has been visiting Charleston ever since I was little and it's one of my very favorite cities in the world. I was happy to discover this week that it's also very
dog friendly
– ever since getting Winnie, I want to bring her on all my trips with me (I HATE leaving her at home!!!) but it has been pretty difficult to find cities/hotels that are dog-friendly. I can honestly say that bringing her to Charleston was by far the best experience I've had traveling with her! There are actually a lot of hotels in Charleston that let you bring dogs, and there are plenty of restaurants with outdoor seating that will let you sit on the porch or outdoor patio with your pup at your feet. Traveling is 10000x better when you can bring your best friend with you. 😉
Here's some of our favorite Charleston places that are also dog-friendly:
Belmond Hotel: This is the hotel we stayed at during our trip…I love this hotel for so many reasons!!! The location is perfect – right in the middle of downtown Charleston, located right next to the major shopping and within walking distance of coffee shops, restaurants and the battery (the lobby floor of the hotel has two restaurants, a Gucci store and a Louis Vuitton – heaven!). We got a room with a balcony overlooking King Street – one of the prettiest views to wake up to in the morning. The actual rooms are beautiful too, with comfortable beds and all-marble bathrooms. The main reason we like this hotel is because they allow you to bring dogs (there's no weight limit on the dogs, either) and they bring a bowl and dog biscuits up to the room to greet your pet. The only issue we found is that you're not allowed to leave your dog in the room while you're not there – however, they do provide dog-sitters for $20/hour, you just have to let the concierge know ahead of time.
Eli's Table
: My mom and I both agreed that this was the best meal we have EVER had in Charleston. I had the roasted chicken, my mom had shrimp & grits, and we both split a deconstructed key lime pie afterward (perhaps the best dessert I've ever had in my life). They have a gorgeous back patio where they let you eat dinner and bring your dog! The big thing for us was that they had heaters on the patio, because it was chilly at night and would have been way too cold to sit outside without a heater nearby. Other restaurants we called didn't have heaters!
Poogan's Porch: Poogan's Porch has been a favorite of ours for a long time. It's traditional, southern food and sooo good (try the pimento cheese fritters!). Not only do we love their brunch and lunch menu, but you can also bring dogs on the front porch or front patio.
The Rise: The Rise was a coffee shop that we found and loved. Not only did they let us bring Winnie in, but it is GORGEOUS inside with marble countertops, white tile floors and a big window with sun shining in (hello Instagram pics!). We tried the vanilla latte and it was amazing.
Shops on King Street and in Charleston Place: There are tons of boutiques and little shops along King Street and in Charleton Place (where the Belmond Hotel is located), and all of them are dog-friendly unless stated otherwise. We window shopped and even tried on clothes in a dressing room and Winnie was allowed back with us!
If you want a FULL list of my favorite places in Charleston (not necessarily dog-friendly), let me know and I can work on one!
xoxo
SHOP THE POST:

JavaScript is currently disabled in this browser. Reactivate it to view this content.