Sorry for this quick post, but here are some of my latest obsessions..
My friend Carly recently got me addicted to The Daily Mail – a British gossip website that knows more about U.S. pop culture than we do.
Want to hear how Kim Kardashian got her body wedding ready?
Or the latest on Princess Kate?
If you love celebrities as much as I do, you need to check this website ouuutt.
On another note, I'm completely obsessed with this boutique in Charlotte called K-la, and they now have an online store (hopefully they'll be putting more of their products online soon). Anyways, after stopping by this week, I ended up with several dresses, a fall blouse, and this gorgeous necklace…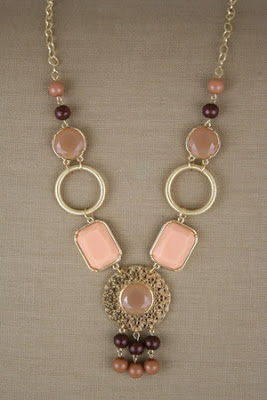 Buy here for only $32!
It's one of those necklaces you can dress up for a party or dress down for class. Love!
And perhaps, the most exciting of all, my latest purchase…
… which has had me scouring the Internet for panini recipes with every free second I've had.
That's right.. a PINK GEORGE FOREMAN that I found at Target for $15!
I can't even tell you how excited I was. I can't wait to grill delicious, healthy foods, and I've already found some ah-may-zing panini recipes to try out. Oh. Melted cheese, get in my belly.
Caitlin's version, coming soon.
On another note, I'm so sorry for being M.I.A. this week! This was my last week of my summer, so I took some time to enjoy being home with my family (and to do a little back-to-school shopping… which I will share with you later!).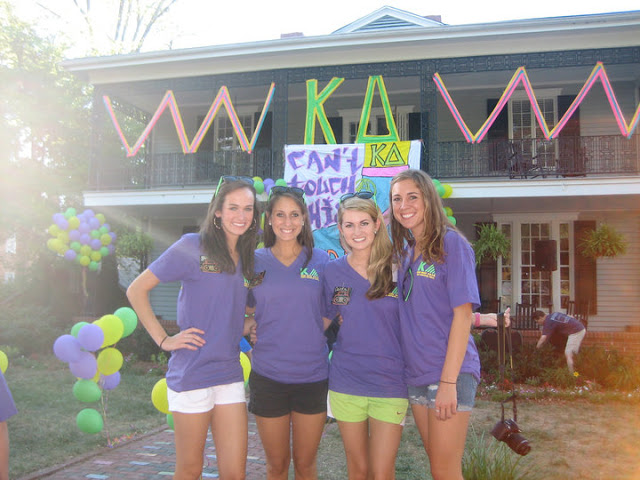 Last year's Bid Day
Today was our first day of rush practice, and as if those five hours weren't long enough, we have a six-hour-long practice tomorrow. Tuesday is also the first day of class, so I apologize if I don't get to post much next week!
I've missed you all! Happy weekend, everyone.
Love,
Cait