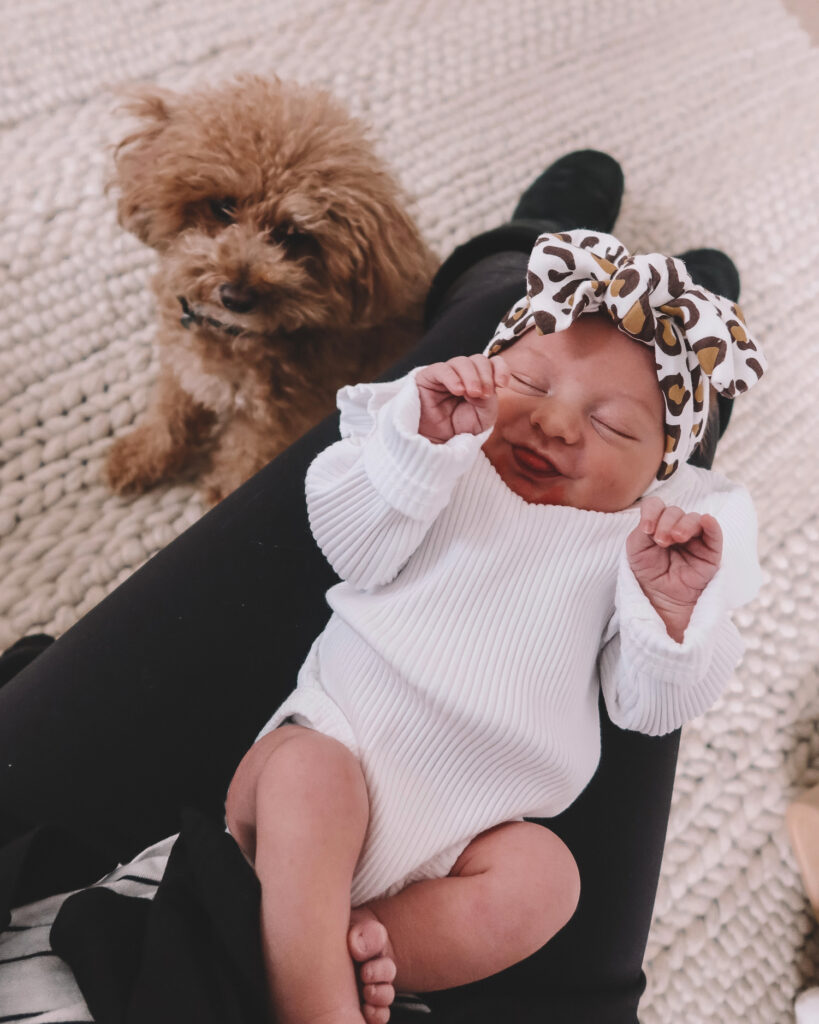 On January 16th, 2021, we welcomed our little girl into the world! Kennedy McColl Dorsch, born at 6:55 p.m., weighing 7 pounds 2 ounces and 21.5 inches long. It is absolutely crazy when they hand you your baby for the first time… I honestly had never seen anything or anyone so beautiful in the my entire life. And each day since then, I feel like my heart gets bigger every day. I can't imagine loving her more… and then I wake up the next day and somehow I do.
Becoming a mother really had been a magical experience for me. But it's also been a difficult one. I can write a more in-depth post on this later if you guys would like, but gosh it is HARD. I have cried every single day since her birth, both happy tears and sad. Most days I can barely find the time to brush my teeth, let alone get dressed or do my makeup. My house is a mess, there are piles of laundry everywhere and on top of that, both Chris and I are battling sleep deprivation from not sleeping at night. Every second of the day is accounted for and revolves around this tiny little human. I keep telling myself that this phase is temporary, and everything else (like cleaning the house and doing the laundry) can wait. But the baby snuggles… they are my priority right now!
I definitely plan on sharing her birth story on the blog, but let me know if there's any other posts you'd like to see. Kennedy says she is so happy to "meet" all of you!!!
xoxo