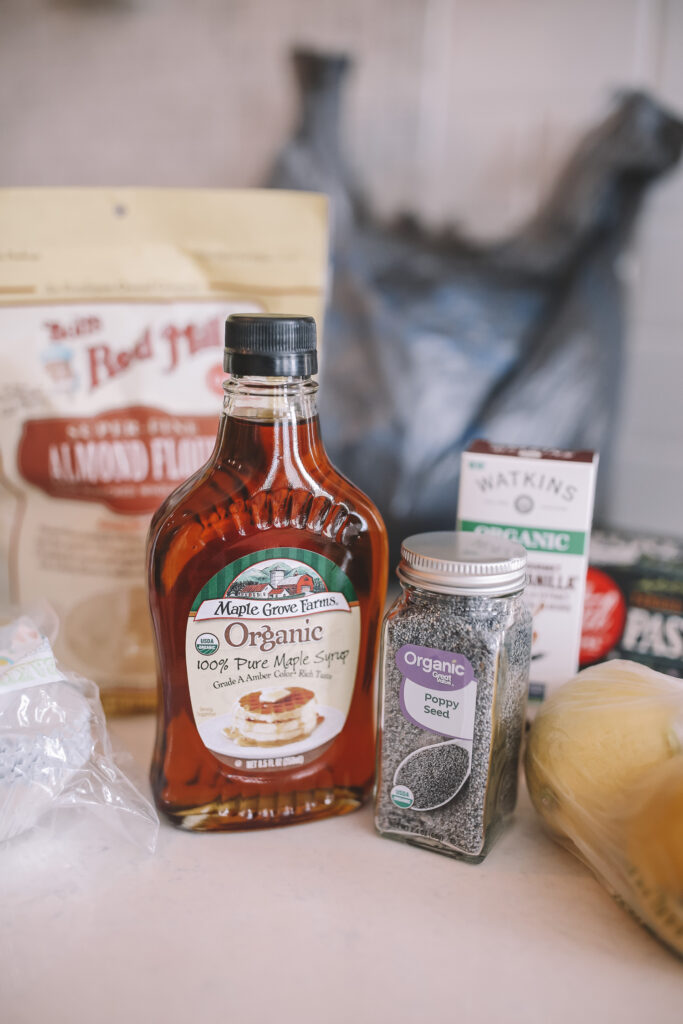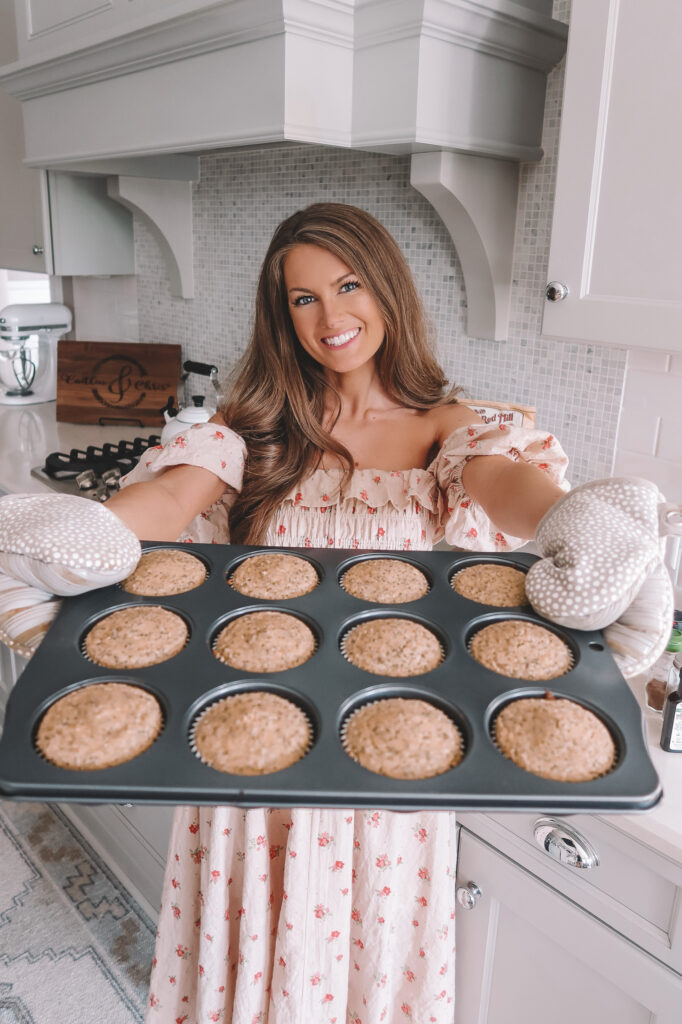 I used to loveeee baking up a storm in the kitchen, but to be honest, I haven't had ANY time to do so since becoming a mom. Kennedy takes up most of my time… and energy! And if I get an extra hour during the day, I typically take a nap. But earlier this week I was really in the mood for some homemade lemon poppyseed muffins, so I placed an order for grocery delivery through Walmart+. It took me just a few minutes on their website to add all the ingredients to my cart, and then voila, our groceries were delivered the next day. Let me tell you, this new mom is SO THANKFUL for memberships with delivery benefits like Walmart+! If you're considering joining, there are some serious benefits to a Walmart+ membership – such as free shipping, no order minimum required (excludes freight and Marketplace items) and free delivery from your local store ($35 minimum). I don't know if I would have survived the first three months of motherhood without it. 🙂
But back to the muffins at hand. One afternoon when Kennedy was taking her nap, I got to work… the sunlight was pouring through the windows and Taylor Swift was playing softly through the speakers, it was a beautiful afternoon to make these lemon-filled muffins. For just an hour, I was able to forget how exhausted I was, and when these babies came out of the oven…. Holy cow! They were delicious. Chris said he even likes them better than my lemon cookies. They are full of lemon flavor, and they also happen to be gluten-free and grain-free as well.
P.S. I can't take credit for this recipe… it's from Kale Junkie and can be found here! (She's a great follow on Instagram, too). 
Lemon Poppyseed Muffins
Ingredients
3 eggs
1/2 cup lemon juice (this is about 3 juicy lemons)
zest of two lemons
1/2 cup maple syrup
1/4 cup coconut oil, melted
1 1/2 tsp vanilla extract
2 1/4 cups almond flour
1/2 cup arrowroot flour
1 tsp baking soda
3 tbsp poppy seeds
1/4 tsp cinnamon
1/2 tsp salt
Directions
Preheat oven to 350 F.
Line a muffin tin with 12 liners.
In a medium bowl, whisk together the eggs, lemon juice, lemon zest, maple syrup, coconut oil, and vanilla extract. You can also use a hand mixer to do this, but it's not necessary.
In another medium bowl, mix together the almond flour, arrowroot flour, baking soda, poppyseeds, cinnamon, and salt.
Pour dry batter into the wet, mixing together, but being careful not to overmix.
Use a spoon to fill each muffin tin cup almost to the top.
Bake for 17-18 minutes—the top will start to brown and a toothpick will come out clean.
Enjoy!
Be sure to check out Walmart+! It costs $98 a year or $12.95 a month and includes a 15-day free trial period so that you can test it out first and see how you like it. To sign up for the free trial, click here.
*Thanks to Walmart for sponsoring this post