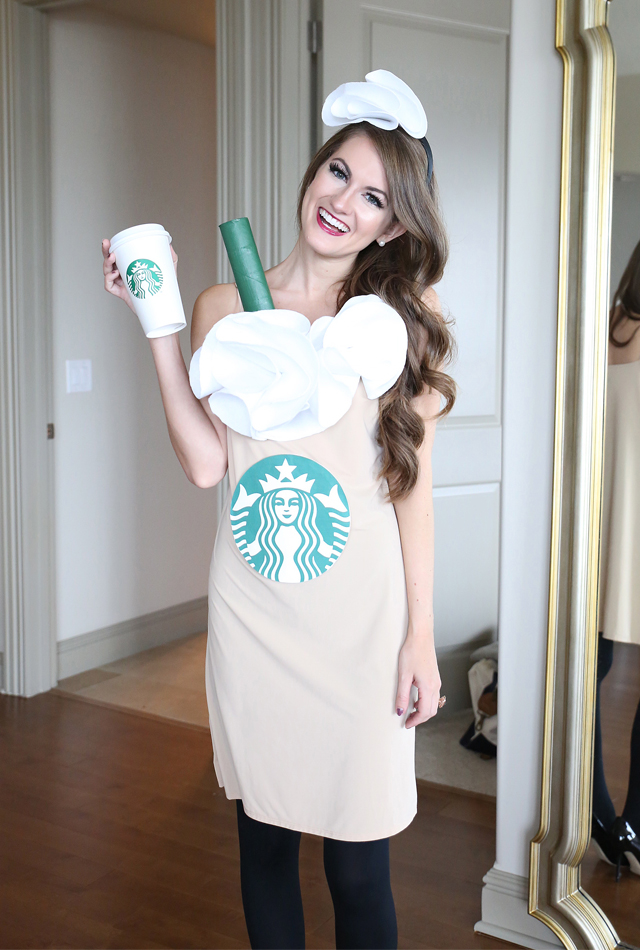 If you're like me, I always procrastinate until the week before Halloween to decide what I'm dressing up as. When looking for ideas, the #basic girl in me was super pumped to come across the idea of a Starbucks Frappuccino costume! It's cute, girly, and come on we all know how much I love Starbucks. After seeing a couple photos on Pinterest, I set out on my own to design a costume that is both easy & cheap. This entire costume took me less than two hours to make and cost me less than $40.
Most of the items are available at Michael's, except for the beige slip (which I found
here
). Read on for directions!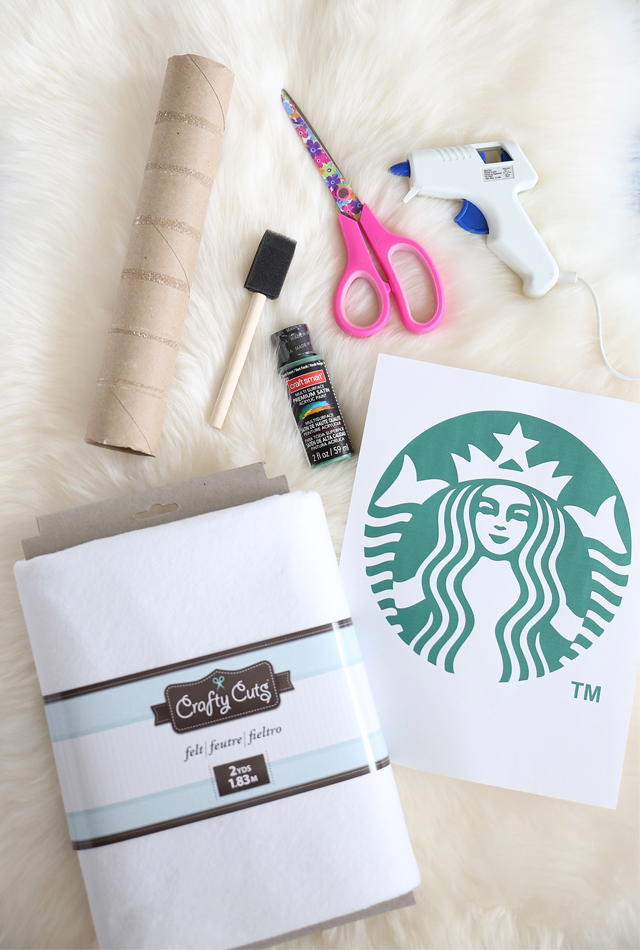 Here's what you'll need:
– beige dress or slip (I bought
this one
for $18 & sized up to a large so that it would hang loose!)
– one paper towel roll
– one foam brush
– acrylic paint (I used Craft Smart acrylic paint in the color "Forest Green")
– hot glue gun
– scissors
– white or ivory felt
– Starbucks logo (the one I used is below – right click to save it to your computer. The dimensions are perfect for printing!)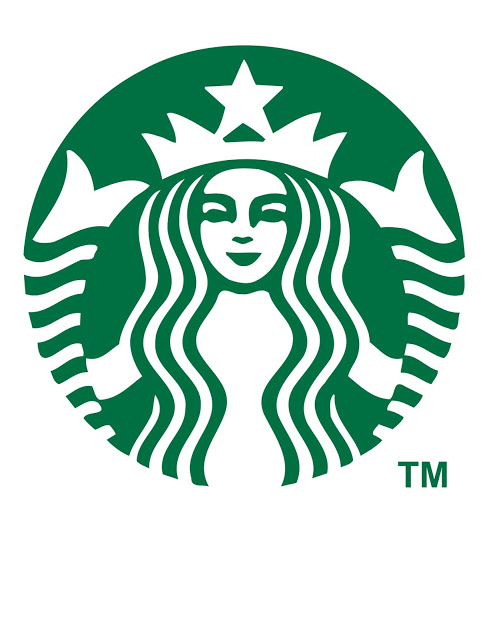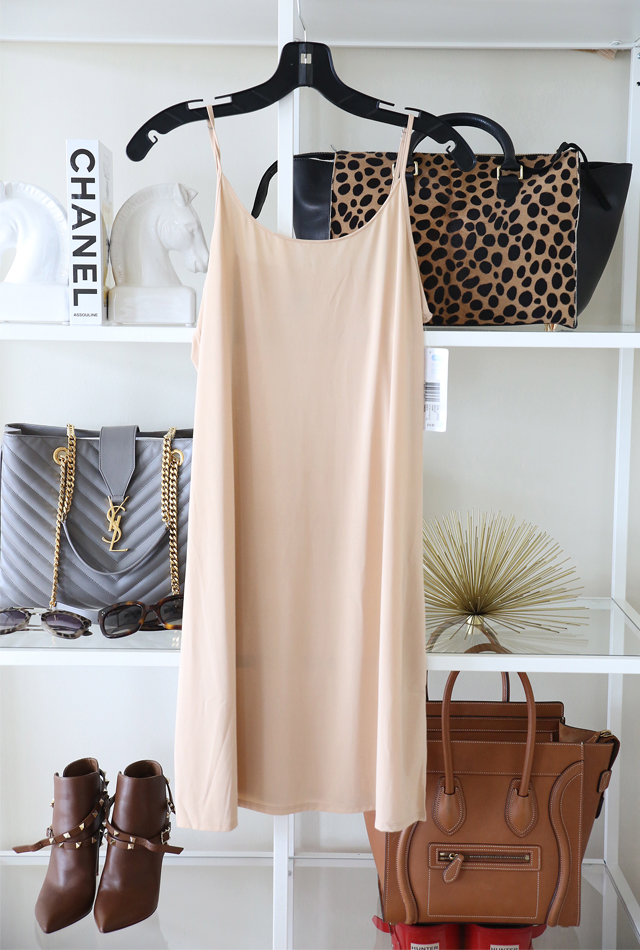 Step One: Paint the paper towel roll with the forest green paint using the foam brush. You'll want to do this first since it will take a little longer to dry. The paper towel roll will become the "straw" of the frappuccino!
Step Two: Print out the Starbucks logo & cut it out. You could attach the paper right to the dress, but I wanted to give it a little more substance. I hot glued the logo to a piece of white felt, then cut out around the logo. Then I hot glued the logo onto the fabric of the dress, right in the center.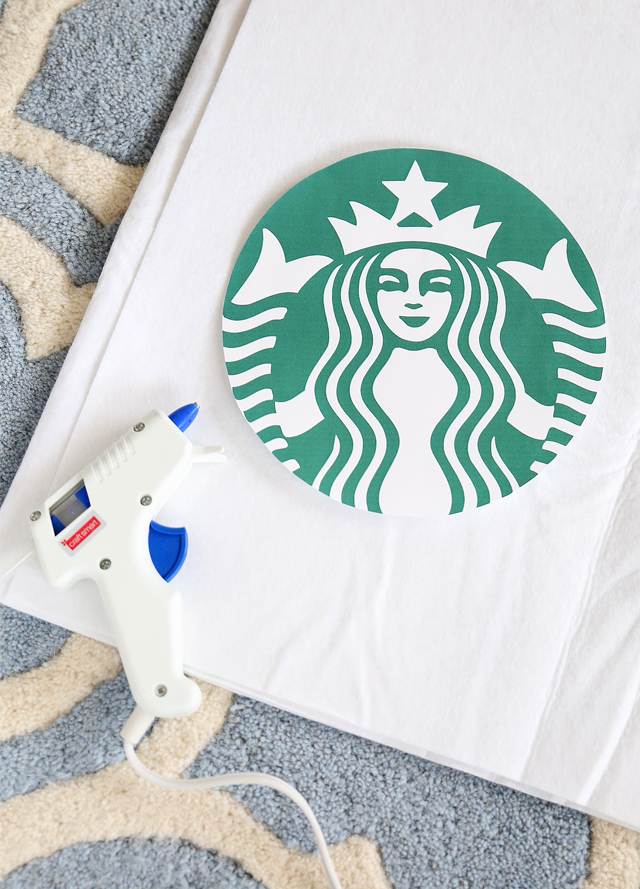 Step Three: Cut out eight circles of the white or ivory felt. I made my circles the same size as the Starbucks logo, to make it easy. Fold the circles in half to create "bubbles" (these form the the foam of the frappuccino!). You will have to play around with the circles to get them to look how you want them! I hot glued them together in pairs of two, and then arranged them all together.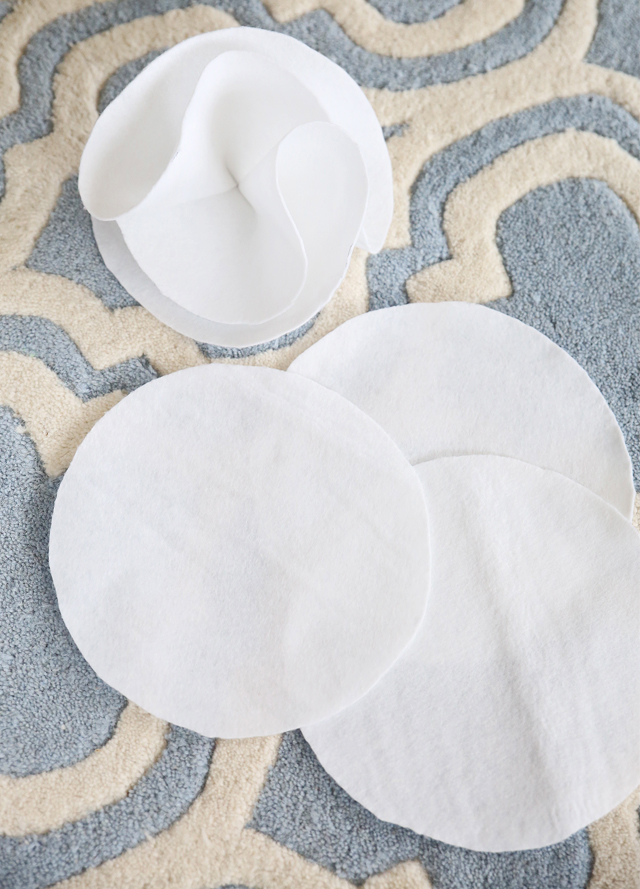 Step Four: Attach the white "bubbles" to the dress using your hot glue gun. The bubbles can be pretty flimsy, so I hot glued mine to the spaghetti straps as well.
Step Five: Add a straw! Once your straw is done drying, you can shorten it with scissors and attach it to the inside of the dress using the hot glue gun.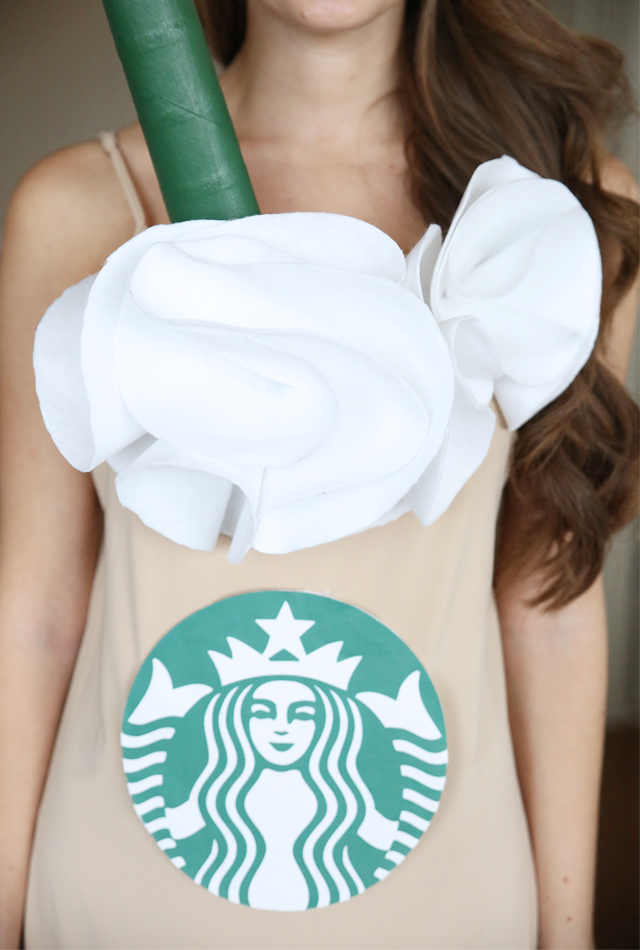 Voila! You are now a Starbucks drink. I paired the costume with black tights and pumps, and also created a headband out of leftover white felt. The tights will help keep you warm, since it's often chilly on Halloween night. This costume would also be cute with black booties! Instead of a purse, you could even carry a brown paper Starbucks bag 😉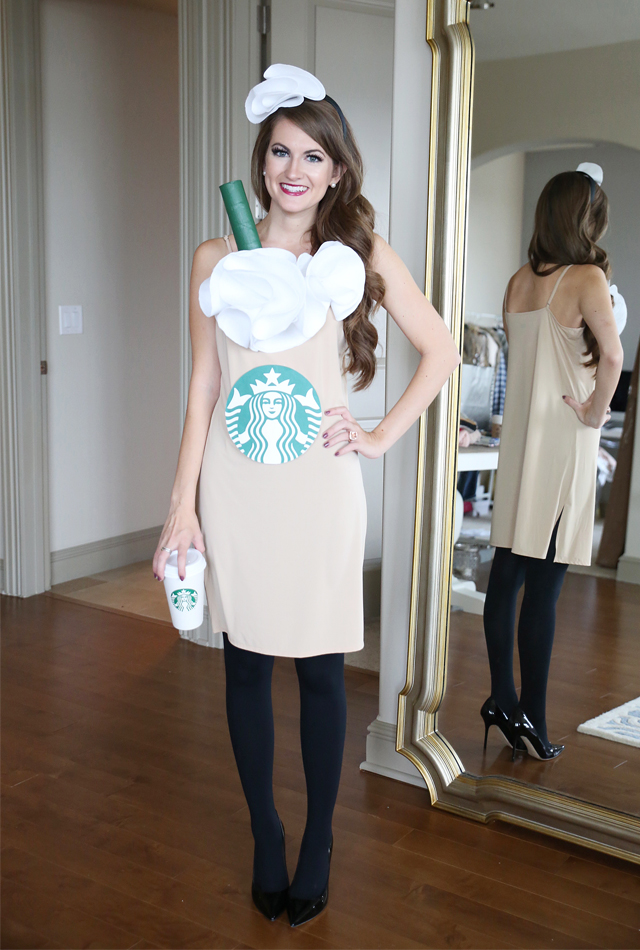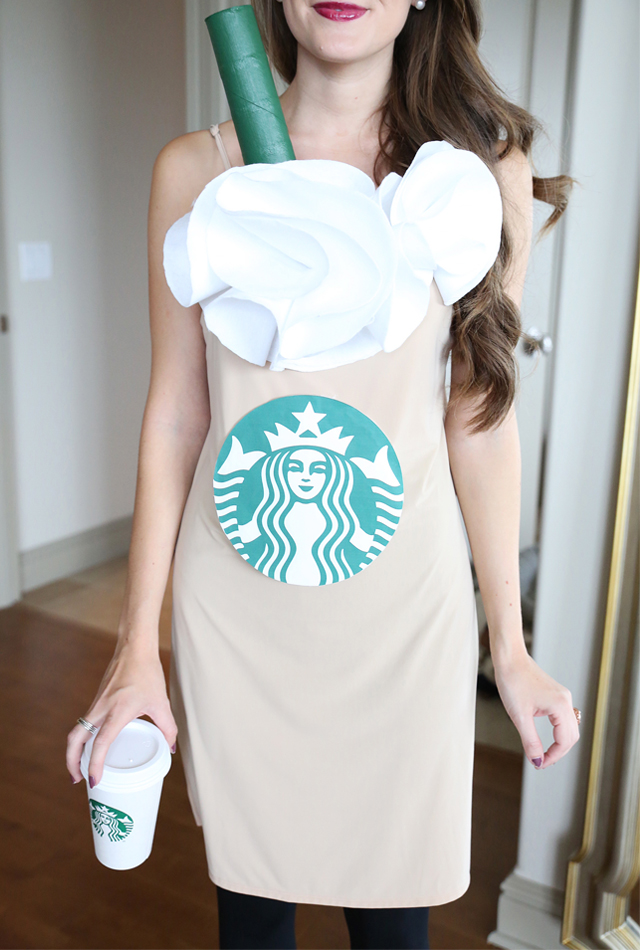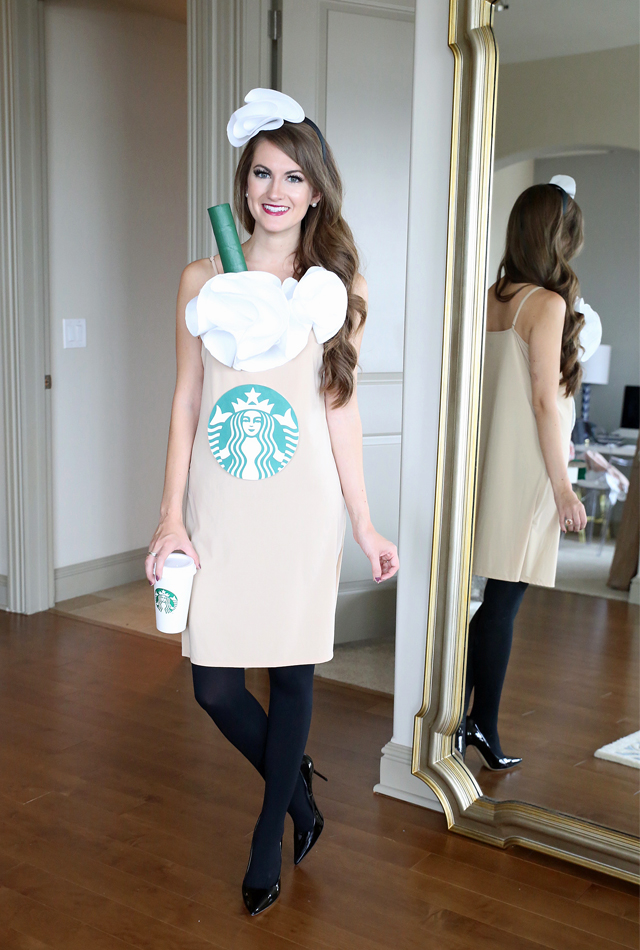 If you decide to re-create this look on Halloween, I would LOVE to see! If you post a photo, please tag me and use the hashtag #cmcovinghalloween. If it's a good photo, I'll re-post it on my account!
Have a great Tuesday, friends! Hope you are all doing some fun Halloween activities this week!
SHOP THE POST:

JavaScript is currently disabled in this browser. Reactivate it to view this content.