I can barely believe it's JULY, can you guys? Not only is time flying, but my baby is growing up so fast! Kennedy will be six months old in just a few weeks… it feels like she is not even a baby anymore, she's a toddler haha! I just can't get over how big she is. Anyway, I wanted to share last month's best sellers with you guys because a ton of these are still in stock and perfect for summer. Oh and happy July Fourth weekend, everyone!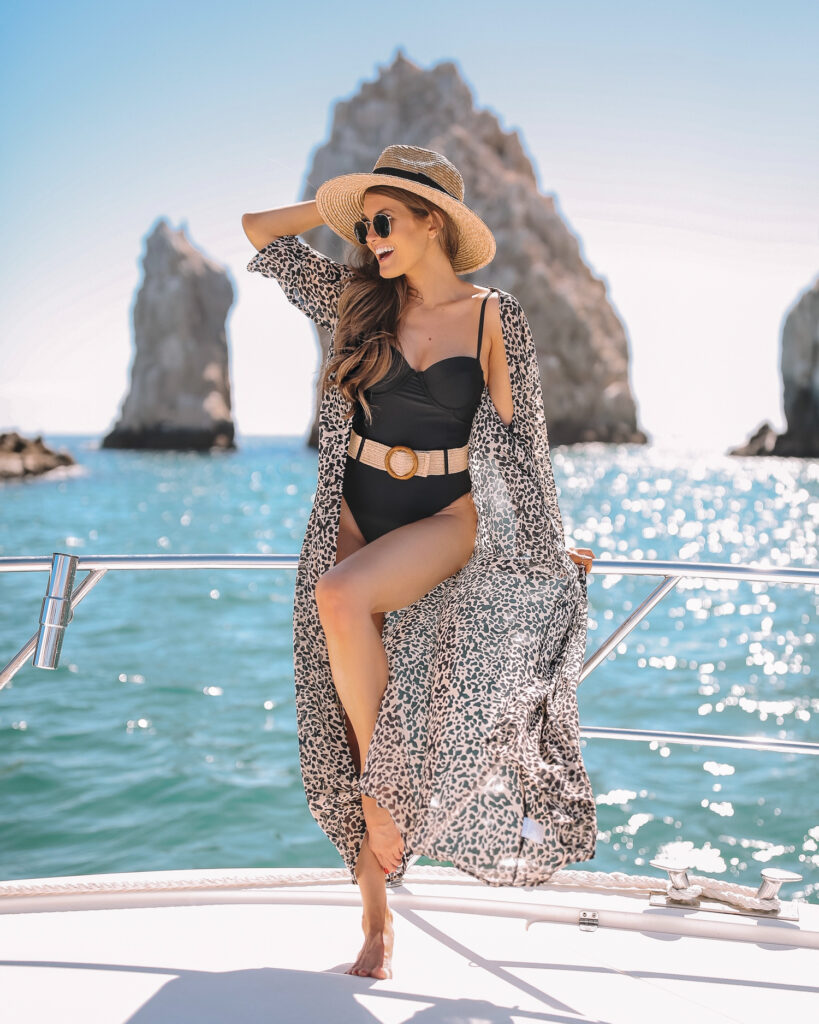 This is one of my favorite swimsuits from my Pink Lily collection and I was so happy it was restocked this past month! This was the first swimsuit to sell out when the collection launched, and I can see why – it's such a classic swimsuit that looks great on EVERY body! The belt comes with the swimsuit (yes, you can swim in it) and creates a flattering waistline. It's also available in sizes XS- 2XL.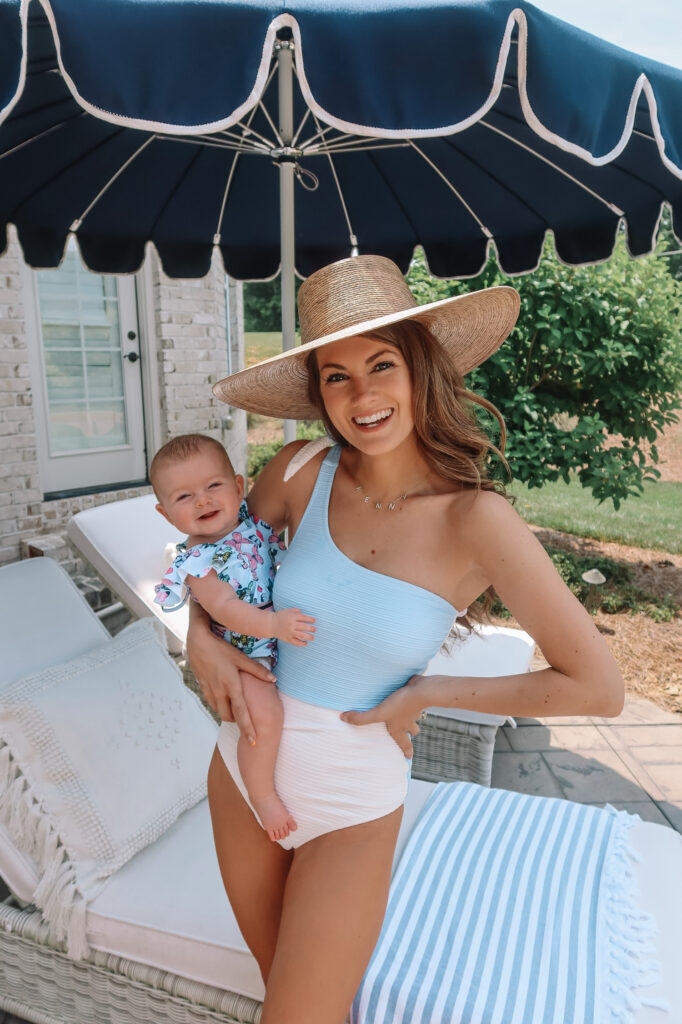 There were so many good deals on Prime Day and this swimsuit was one of them! The bow shoulder strap is so cute and the color blocking is very flattering. I love this blue and white color combination but it comes in other pretty colors too! It fits TTS (I'm wearing size XS for reference) and it's only $30!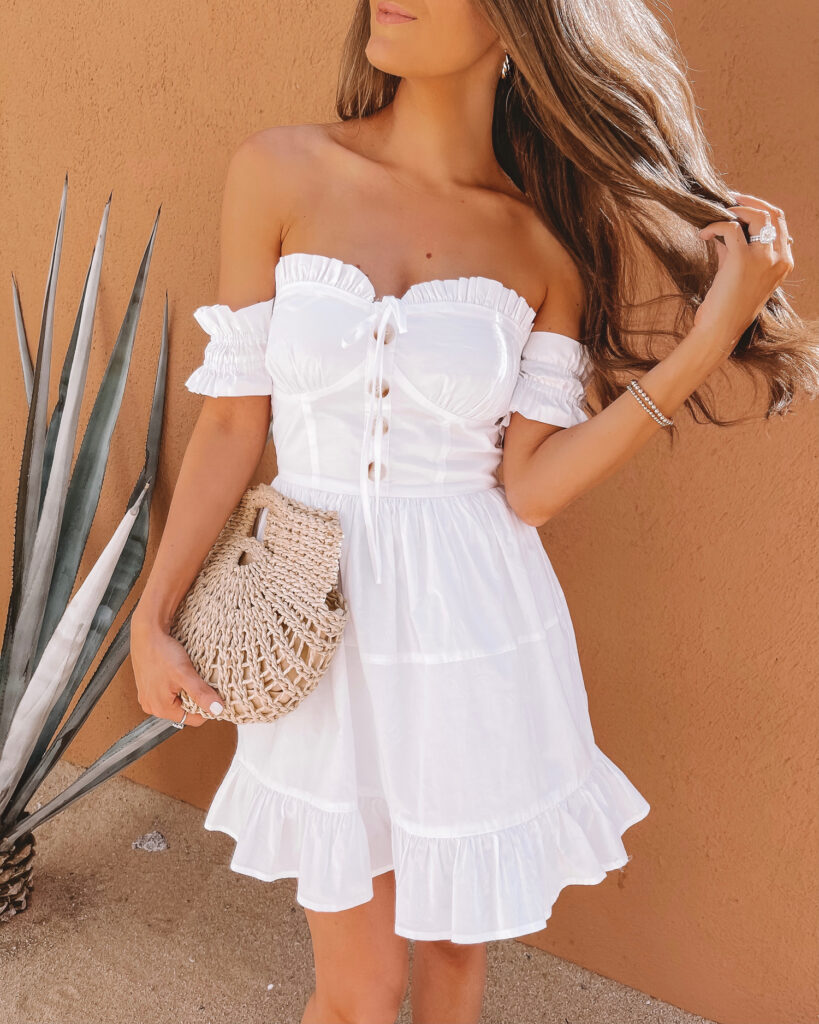 I love all the dresses from my Pink Lily collection, but I think I have to say that this one is my absolute favorite!! It's the PERFECT white summer dress! The corset bodice and the off-the-shoulder detail make it have such a romantic feeling that's perfect for date night. It would also be great for all the summer brides! This dress is fully stocked and it's available in sizes XS-2XL.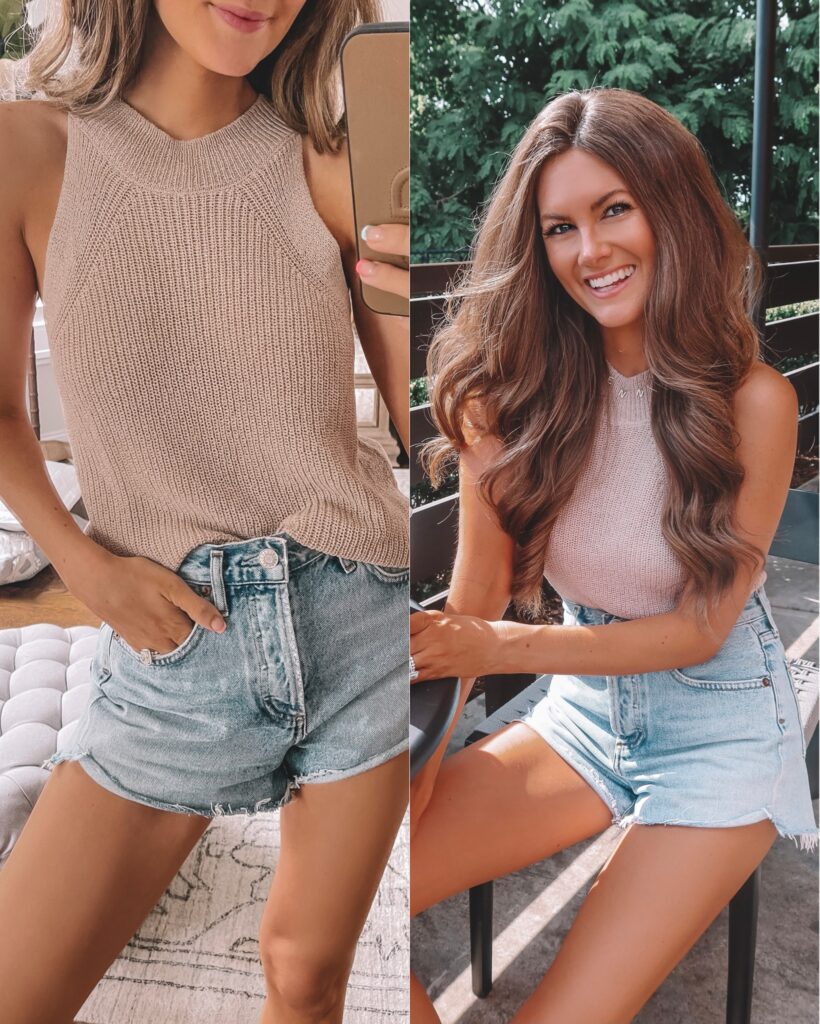 This Amazon top is a staple in my closet! It's the perfect tank to put on and go to the farmer's market or to grab an iced coffee. I like to style it with high-rise denim shorts because it looks great fully tucked in and partially tuck in. I can't get over how it looks so high-end, but it's less than $20!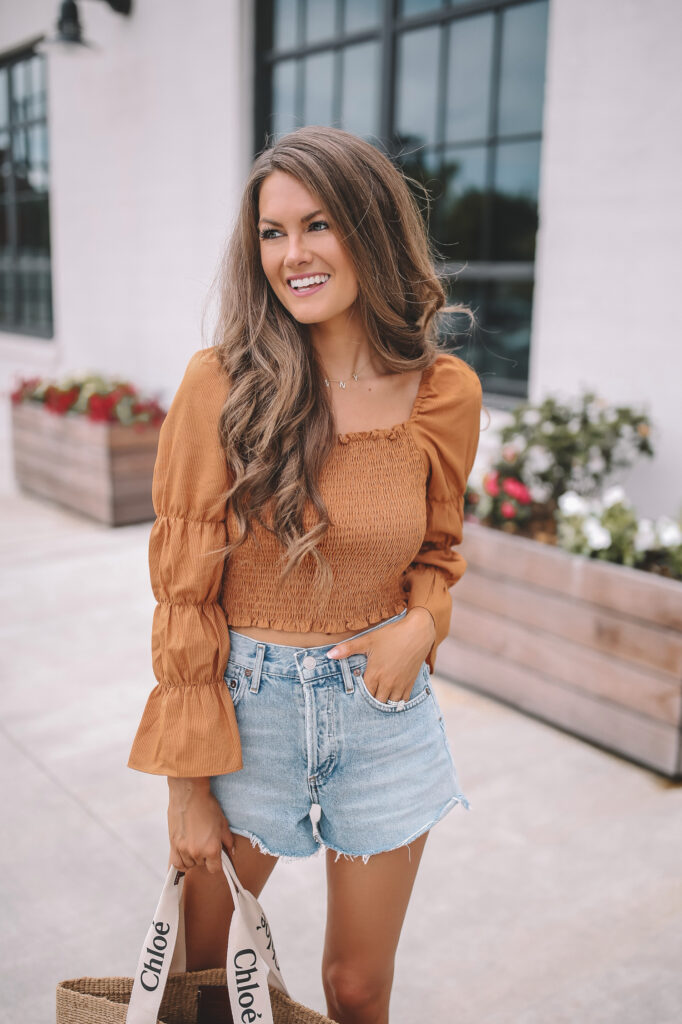 You guys know how much I LOVE my AGOLDE denim shorts and it looks like y'all do too! These shorts are made from 100% organic cotton, they are slightly less distressed than my other pair, and they run TTS! I honestly feel like these are a better "mom" option than my other AGOLDE shorts, haha. They've become a summer staple – I wear mine ALL THE TIME!
I still can't believe this puff sleeve top is from Amazon and is less than $25! Above, I paired it with my trusty denim shorts, but it also looks soooo cute with white jeans and white denim shorts! It is a crop top but I like that your stomach only shows the *teeniest* bit with high-waisted shorts.
I wore this dress to celebrate CarCar's birthday this past month and y'all loved it! I got so many DMs about this dress so I wasn't surprised to see that it made the best sellers list! It's also 30% off with code SUMMER2021. The crochet detail is so pretty and I love the tie straps. It's also available in black and floral.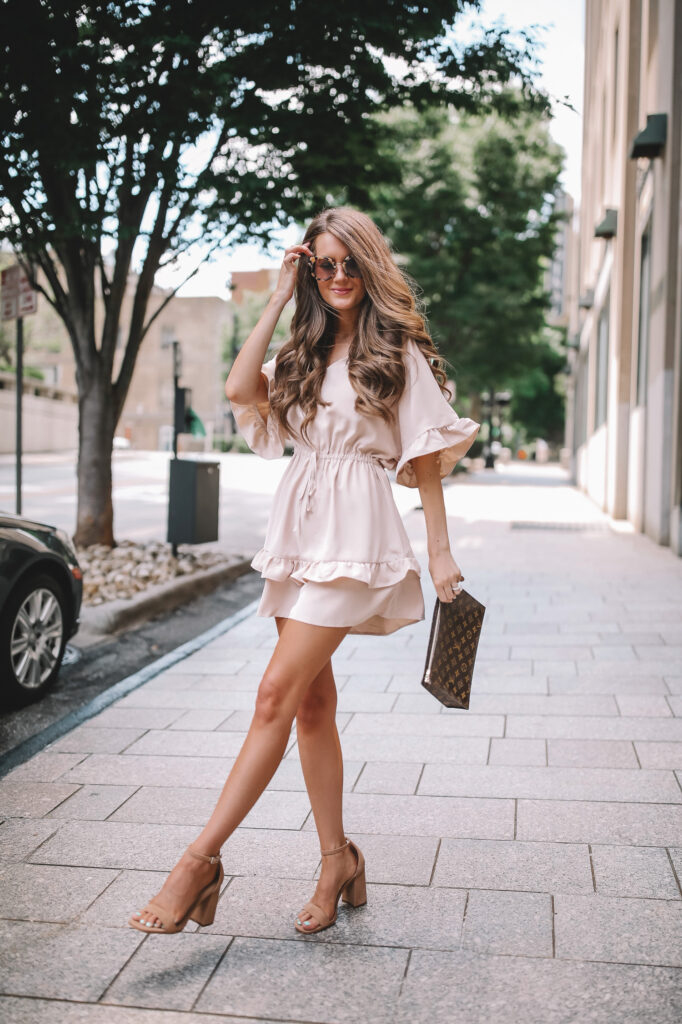 This is the cutest little Amazon outfit! I think it gives the appearance of a dress, but it's actually a romper. The ruffle trim makes it fun and flirty, while the drawstring waist makes this romper super flattering. It's perfect for a summer date night – just add a pretty pair of heels and your favorite clutch!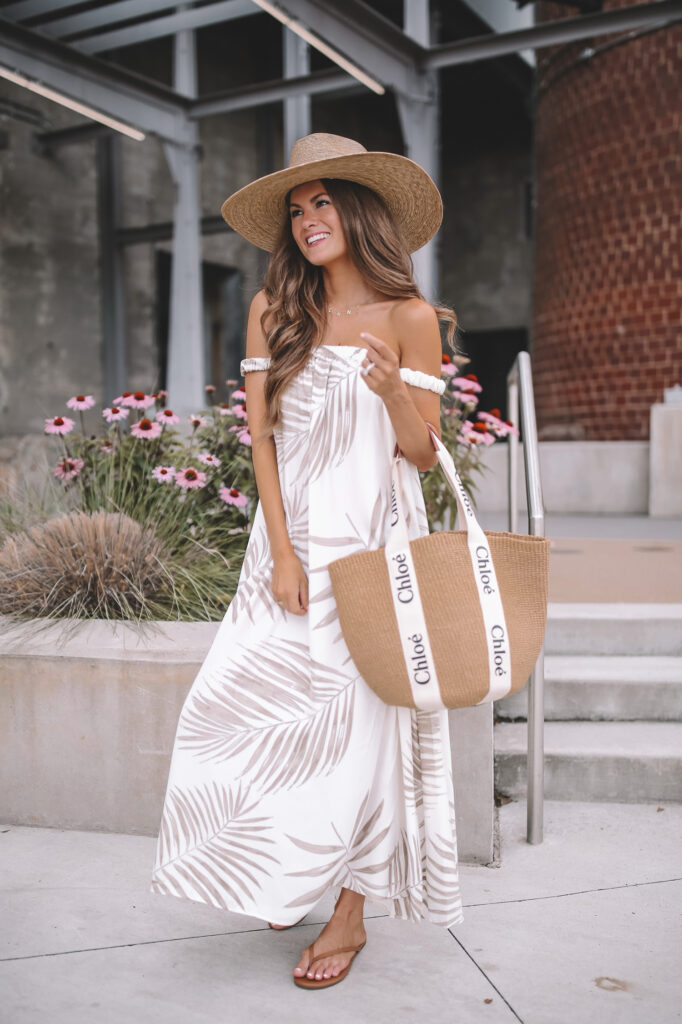 This is the summer dress of my absolute DREAMS!!! Off-the-shoulder, fun print, light and breezy…. it checks all the boxes for me! It's made of a really silky, soft fabric that sways in the breeze and keeps you cool, too. This dress is a must for your summer vacation!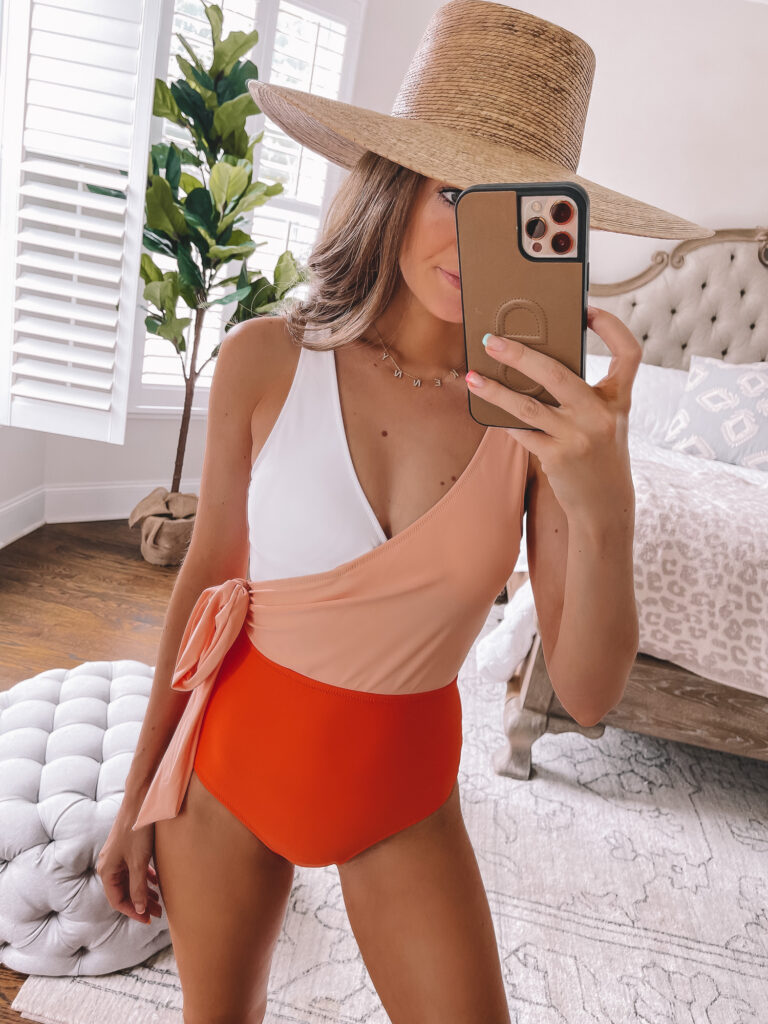 This swimsuit was the biggest hit on Amazon Prime Day and it quickly became the top seller for June!! The tie wrap design make this swimsuit super flattering because it accentuates your waist. It's also made of really high-quality, thick material. This orange and white colorblock combo is so cute because it's such a "happy" color combination, but it comes in a bunch of other pretty color combinations too!
Which one is your favorite?