Can y'all believe that it's AUGUST already?! I always get excited for August because it means fall is on the way (even if it's still hot in North Carolina). But today we aren't focusing on August… we are focusing on July, specifically July's Best-Sellers! Here are the top 10 items that you guys loved this past month (based on your purchase). You may recognize a few of these from June's Best Sellers list as well!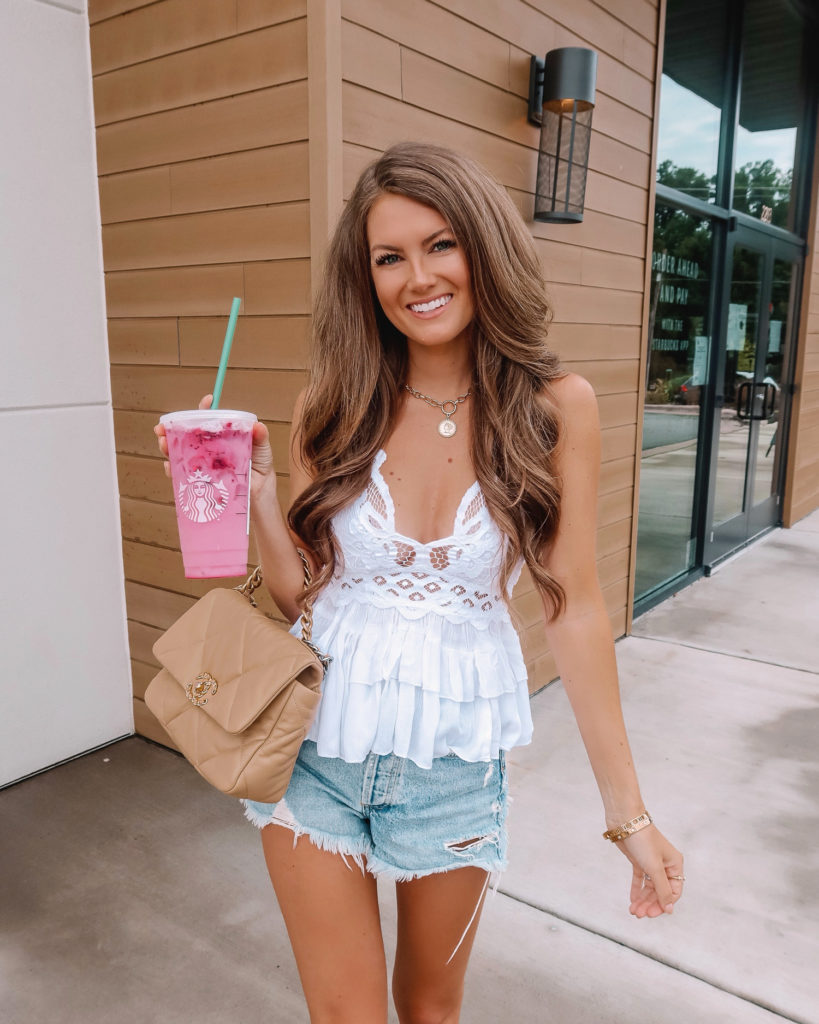 10. Free People Camisole Top
This Free People Cami is one of my favorite purchases this summer! I already owned the bra version (which is cute to wear under tees and sweaters), but the top version is so unique – I haven't seen anything like it! For now I love it with denim shorts, but in the fall you can easily pair it with jeans and a cardigan.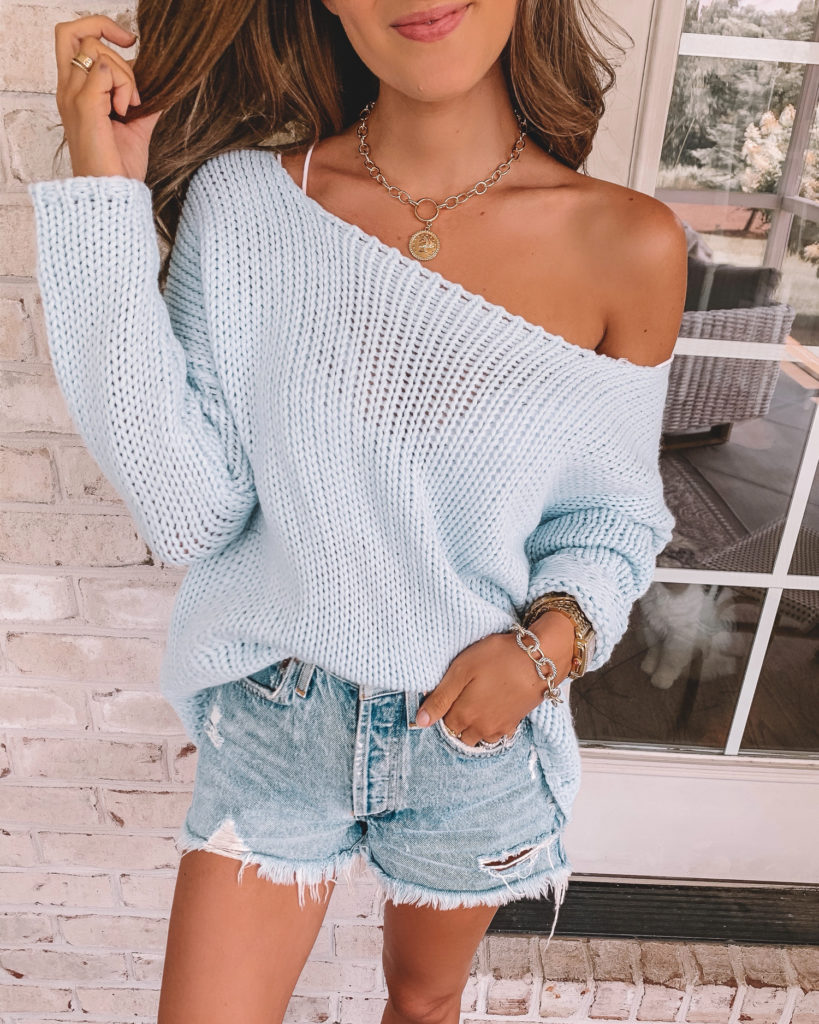 9. Coin Necklace
I'm not surprised that this pendant coin necklace made it into the top-sellers list – not only is it super cute but it's less than $30! The chunky gold chain really "makes" the necklace, and it looks cute with everything from sweaters to tanks to dresses. I personally have been wearing mine nonstop (which you probably already know if you watch my instastories!). It is currently on pre-order and ships August 7th.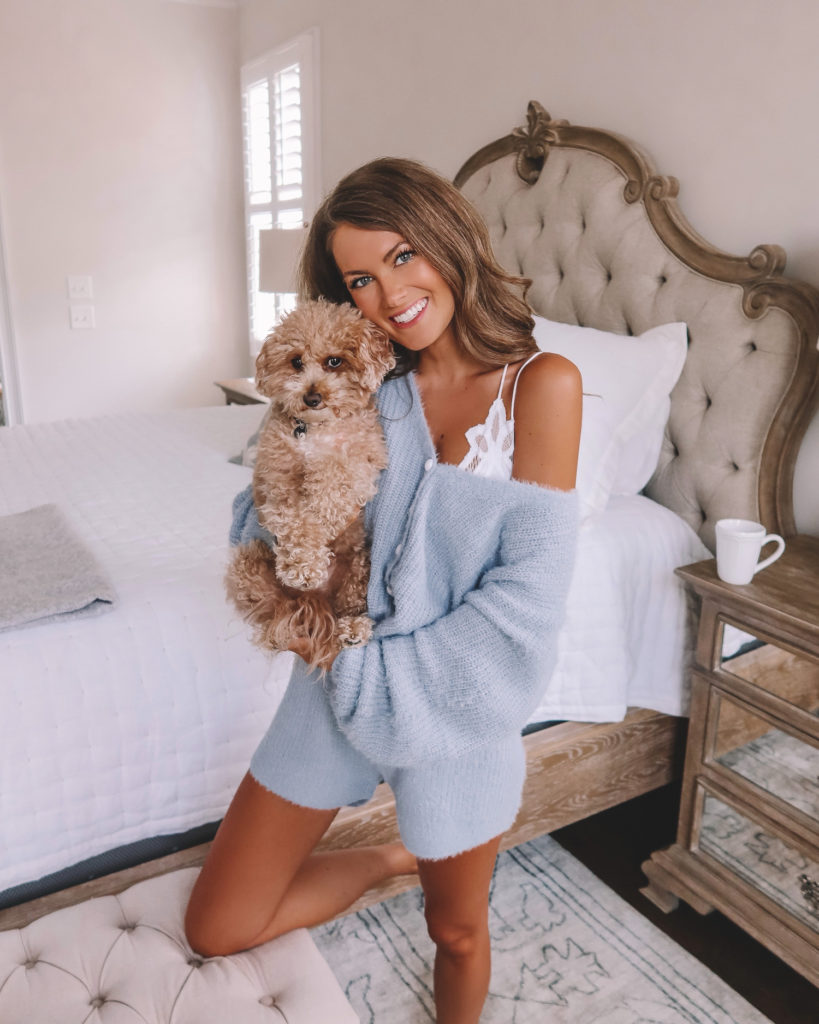 8. Fuzzy Pajama Set
This fuzzy pajama set is the best. I wish you could feel it through the computer screen – it's sooo soft. perfect for working from home or lounging around on the weekends. It's still available in pink and cream!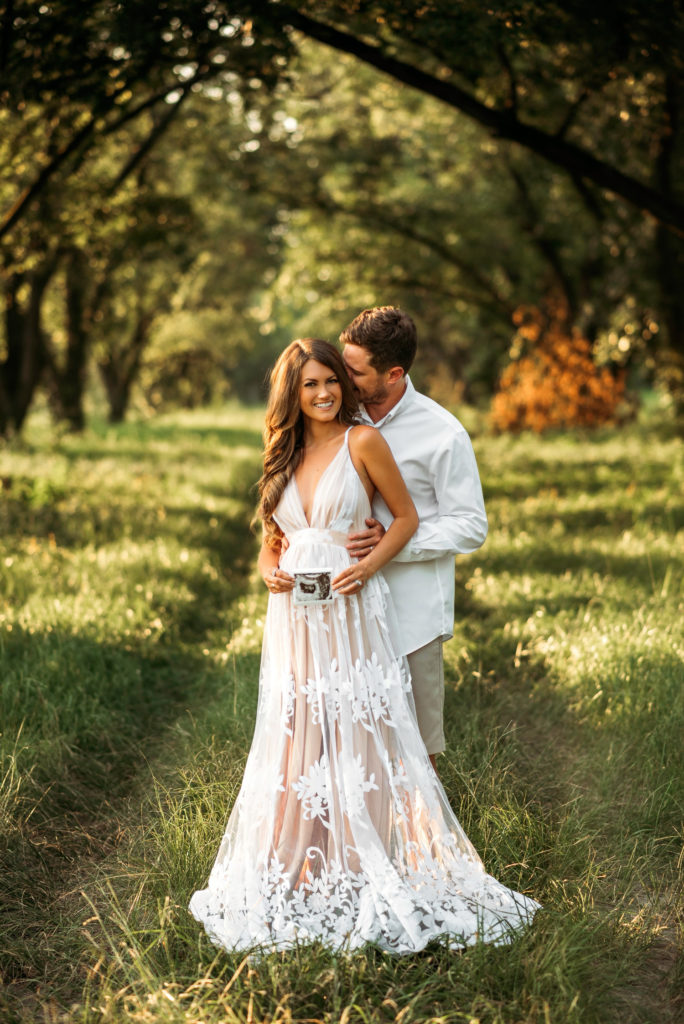 7. White Maxi Dress
I wore this lace maxi dress for our pregnancy announcement photos. It would also be perfect for all the brides out there – I can see this in engagement photos, for a bridal shower or even a wedding. It's out of stock right now, but keep checking back because this retailer is great about restocking popular items!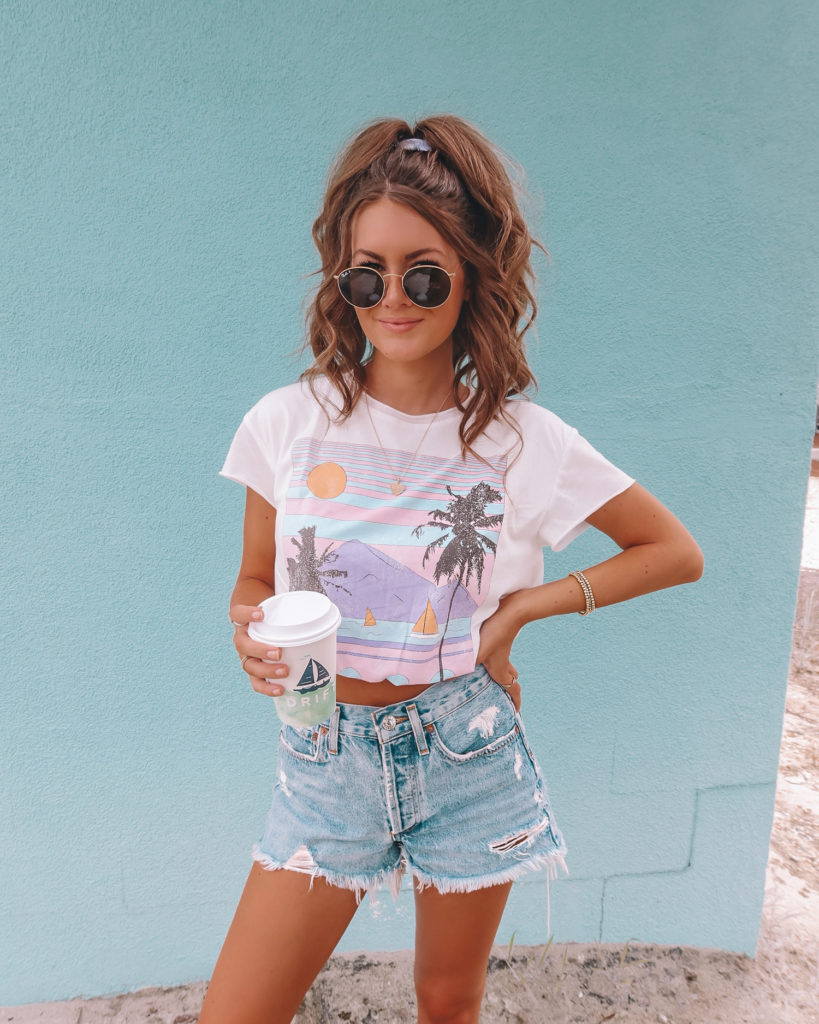 6. Agolde Parker Denim Shorts
These are still my favorite denim shorts, and apparently they are your favorites, too!
5. Cropped Graphic Tee
This is the cutest cropped graphic tee to wear at the beach (or anywhere, for that matter). It's only $30 and still available in all sizes.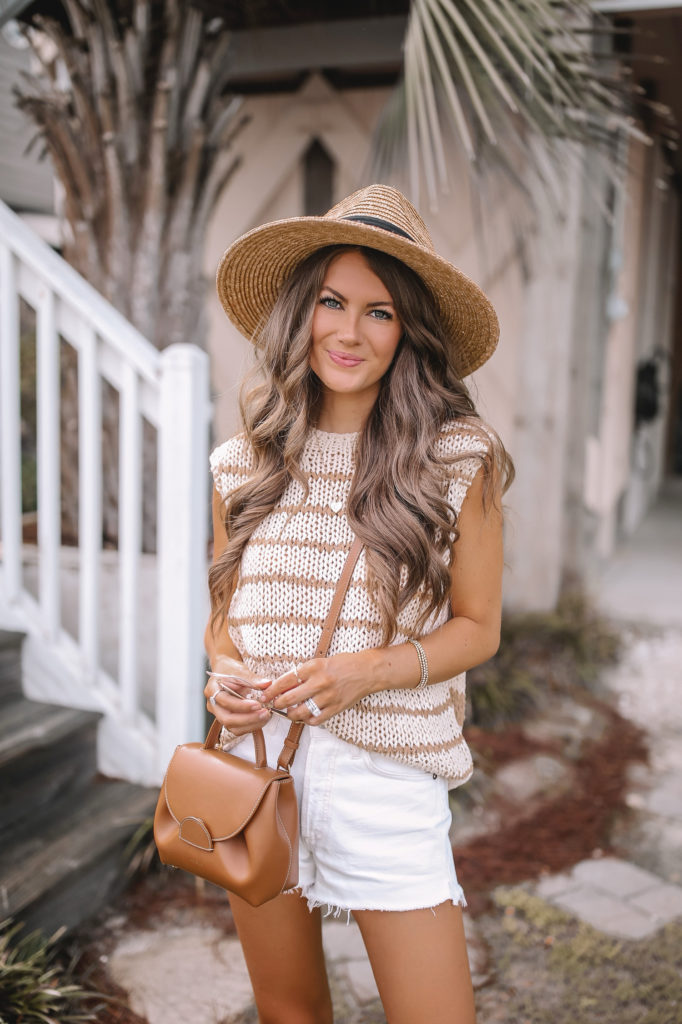 4. Brixton Straw Hat
This is simply the best straw hat! This is another repeat item this month. Heads up that this exact same hat will be included in the Nordstrom Anniversary Sale next week – but with a honey-colored ribbon! You can preview the hat and add it to your wish list here.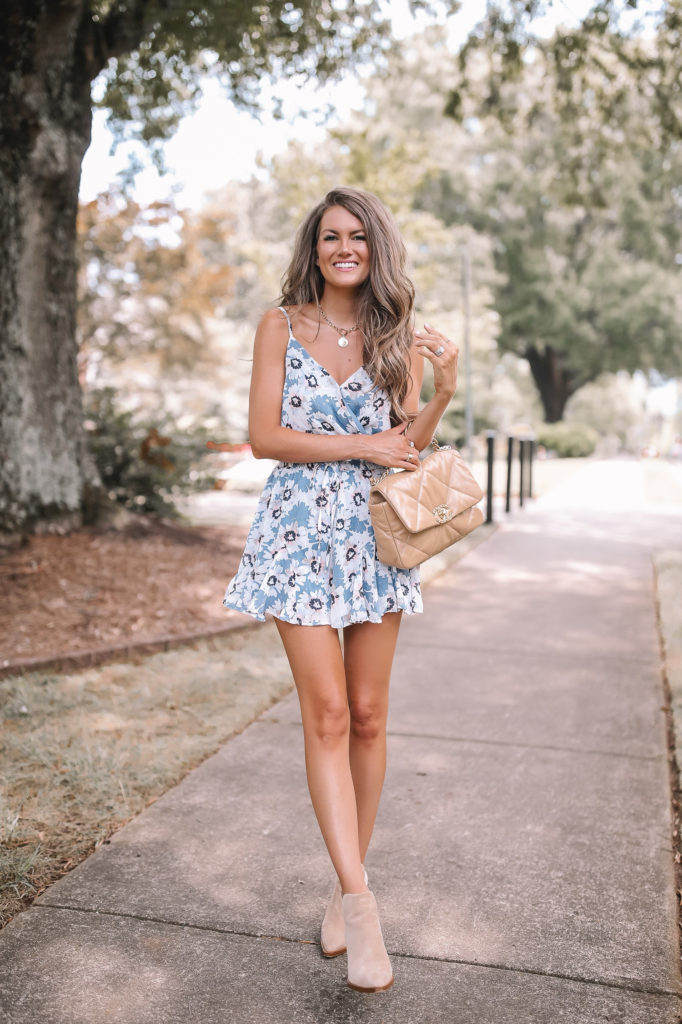 3. Floral romper
This floral romper is almost sold out, but the white version is fully stocked and so pretty! I wore it on a date night a few weeks ago, the cinched waist makes it super flattering. I paired it with booties for more of a fall transitional feel.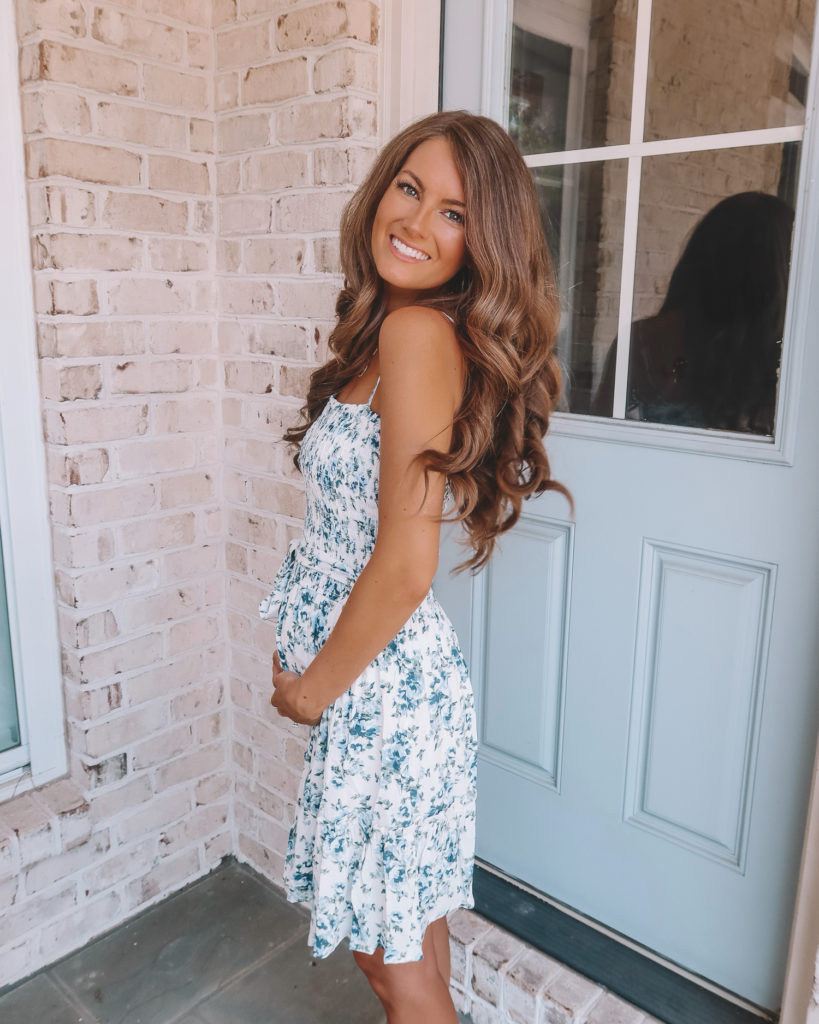 2. Smocked Minidress
This smocked dress was this month's #2 best-seller, you guys even sold it out online! This dress is the exact same, just a different print. I love both (and especially the fact that they're less than $50).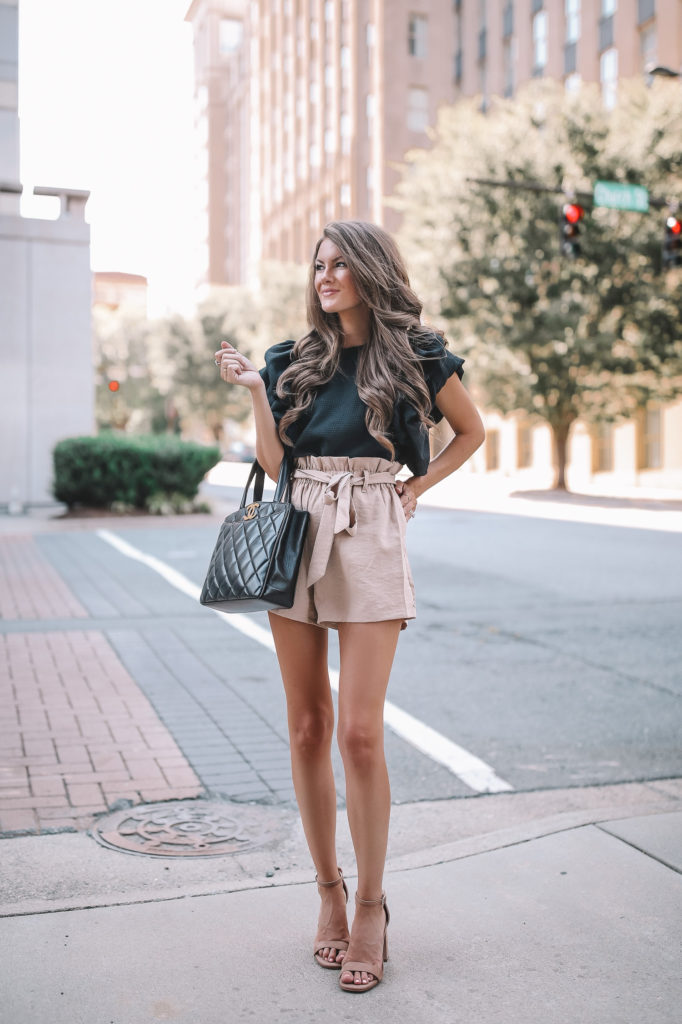 1. Amazon Paperbag Shorts
And now…. drumroll please! The #1 best seller this month was these Amazon paperbag waist shorts. A bunch of you ordered them and sent me the sweetest messages about how much you loved them… you even went back and ordered more colors! They truly are great shorts… and easy to dress up or down (you could even wear them into the office). The best part? They're only $19!!!
If you have any questions about sizing, let me know in the comments and I'll get back to you there! 🙂