Is it February already?! I can't believe Kennedy will be one month old next weekend!! Today I am rounding up all of your most-loved items from January… many of these items got me through my last few weeks of pregnancy as well as my first few weeks of being a mama. I'm working my way backward, so scroll down to see the number one best seller from January!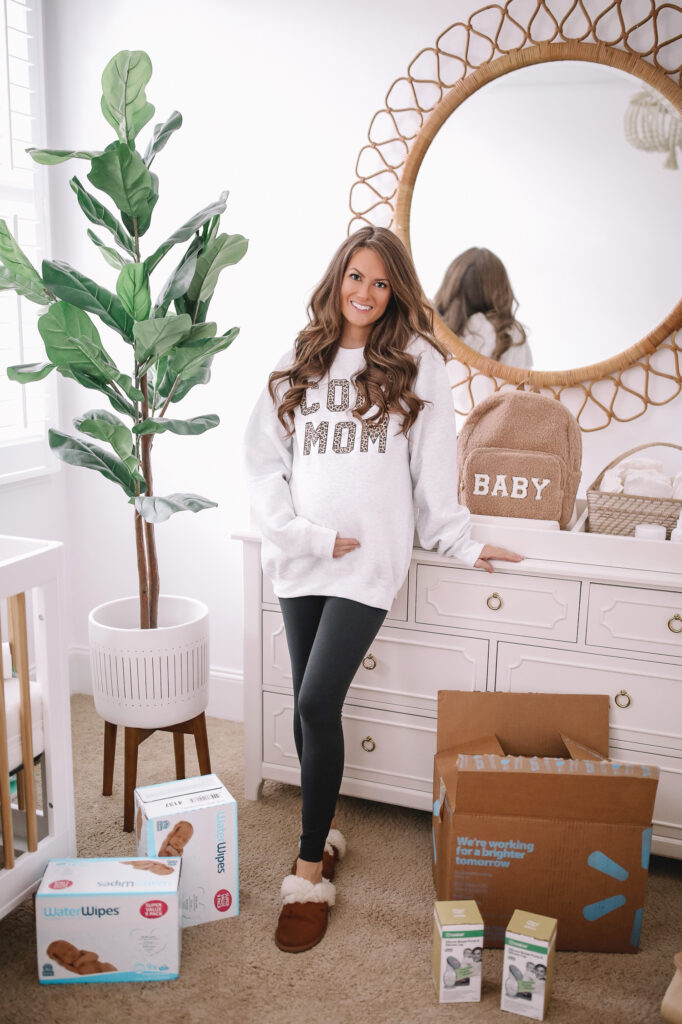 I really loved my Lululemon high-waisted leggings during pregnancy and they have been really comfortable postpartum too! If you're sizing specifically for pregnancy, I got them in a size 6 and was able to wear them all three trimesters. I bought two pairs in the black and that way I always have one in rotation if the other pair is in the washing machine.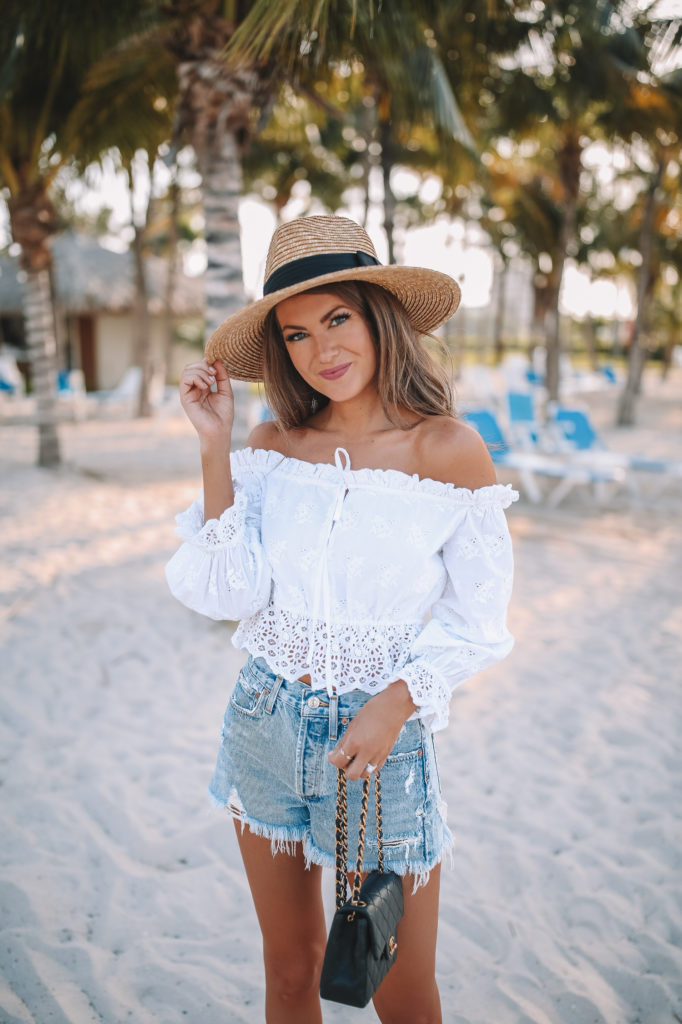 This Brixton straw hat was the #1 seller in 2020 and I was surprised to see it on the list for January! Maybe y'all are just as ready for spring as I am, lol. This is THE BEST straw hat! Mine still looks brand new after years of wearing it. This hat looks good on EVERYONE (seriously, everyone), it's fully stocked at Nordstrom, and I couldn't recommend it more!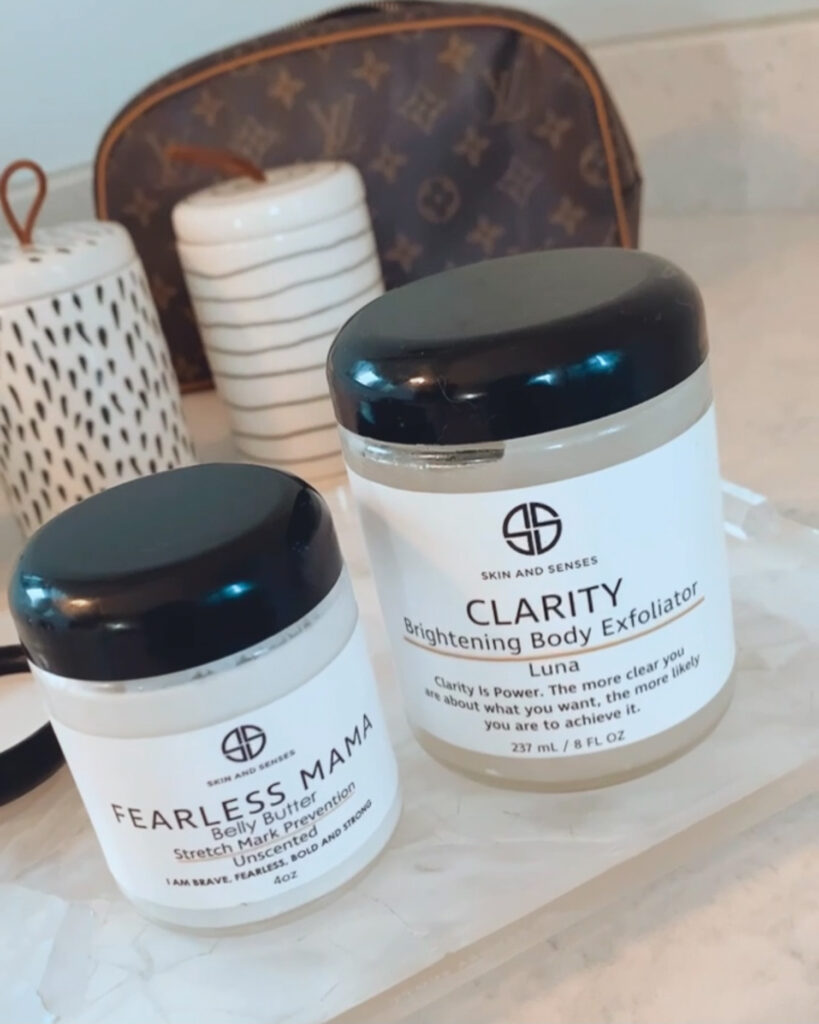 I LOVE this belly butter and used it daily while pregnant (if you follow me on Instagram, you already know about this!). I know genetics plays a role in whether or not you get stretch marks, but I didn't get any all of pregnancy and I really think that consistent use of this product helped. It doesn't have any water or fillers, or preservatives… it's literally made with the purest ingredients, which you want if you're going to be rubbing it all over your baby belly!
This Barefoot Dreams dupe blanket is on sale for only $75 right now! I have both the Barefoot Dreams blanket and this one and I have to say that this blanket is softer (comparison wise, the Barefoot Dreams one is a little thicker). I love using this blanket for baby cuddles… it has a permanent spot on our couch and we've really enjoyed it the past couple of weeks!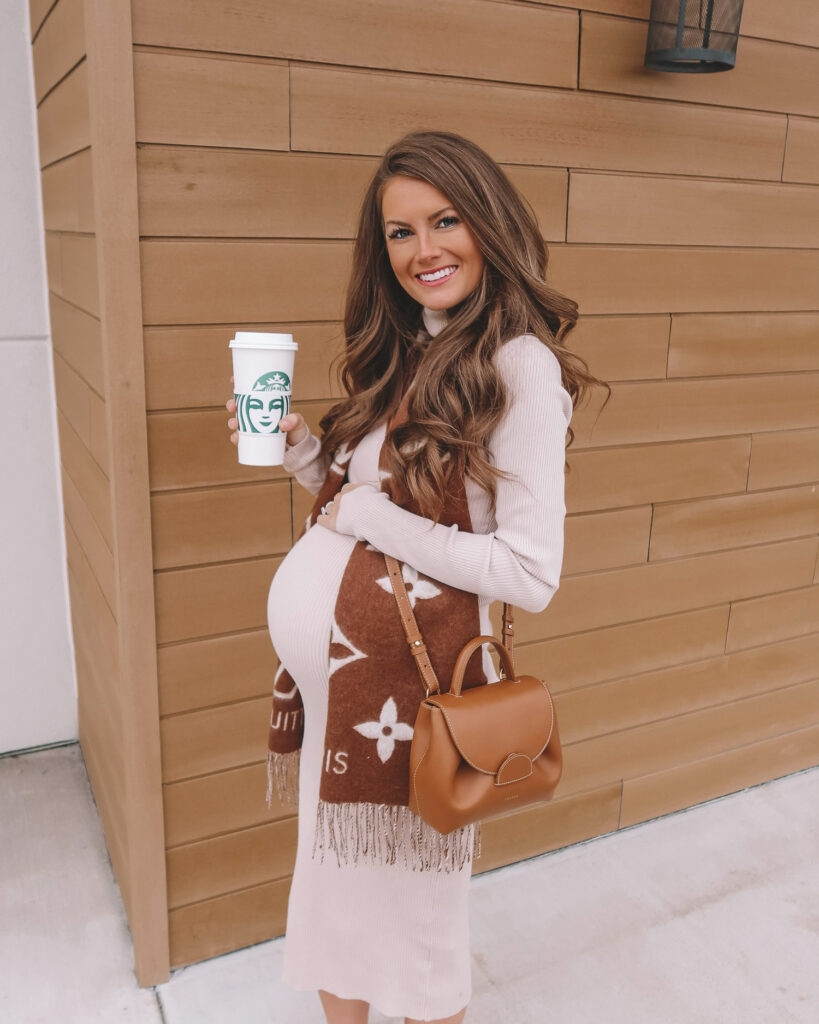 I wore this turtleneck dress on repeat in my third trimester! It's comfortable and stretchy in all the right places. I switched up the look by swapping out different scarves and handbags, and wore it with tan booties.
This dress made the list again!! It's one of my favorites too and I really like how it can be worn off of one shoulder or both. This sweater dress is belted so it is flattering with or without a baby bump! It's still available in all four colors (the pink would be so cute for Valentine's Day) and it is only $38!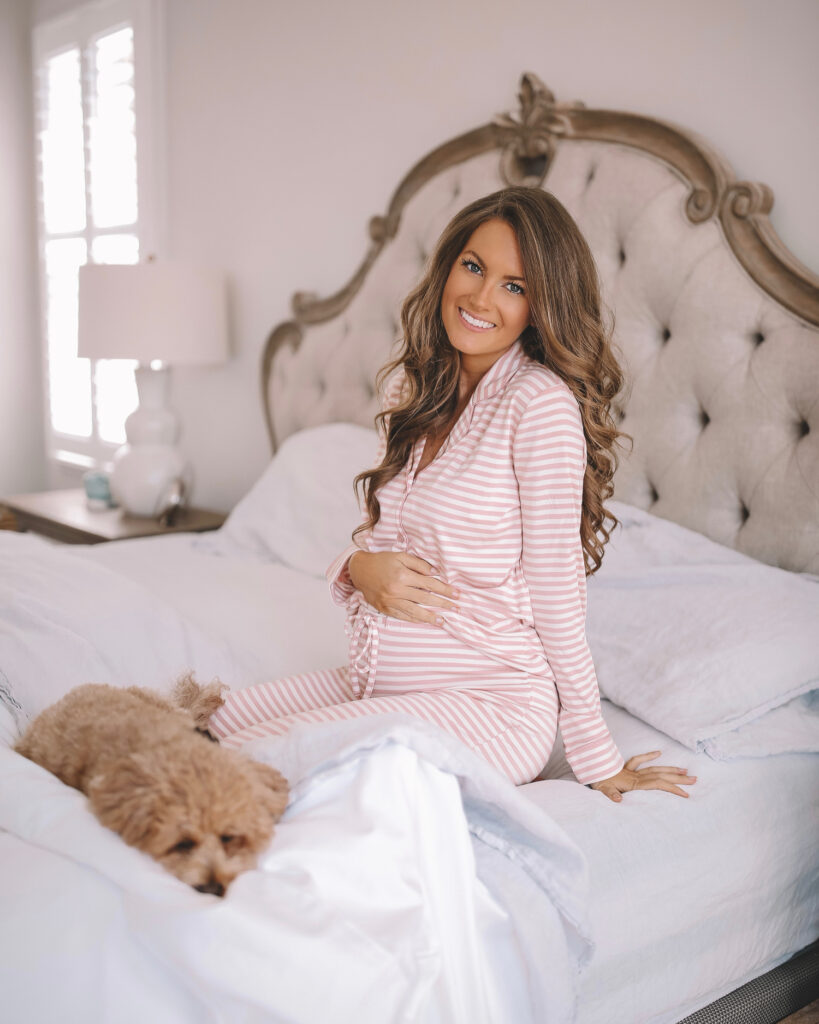 These pajamas are so soft! Nordstrom's Moonlight Pajamas are actually the only pajamas I packed in my hospital bag to delivery Kennedy. I brought this pair along with several black pairs (and I ended up wearing this pair home from the hospital). The short sleeve version and the night shirt version are perfect for those warmer months ahead (I already have spring fever!).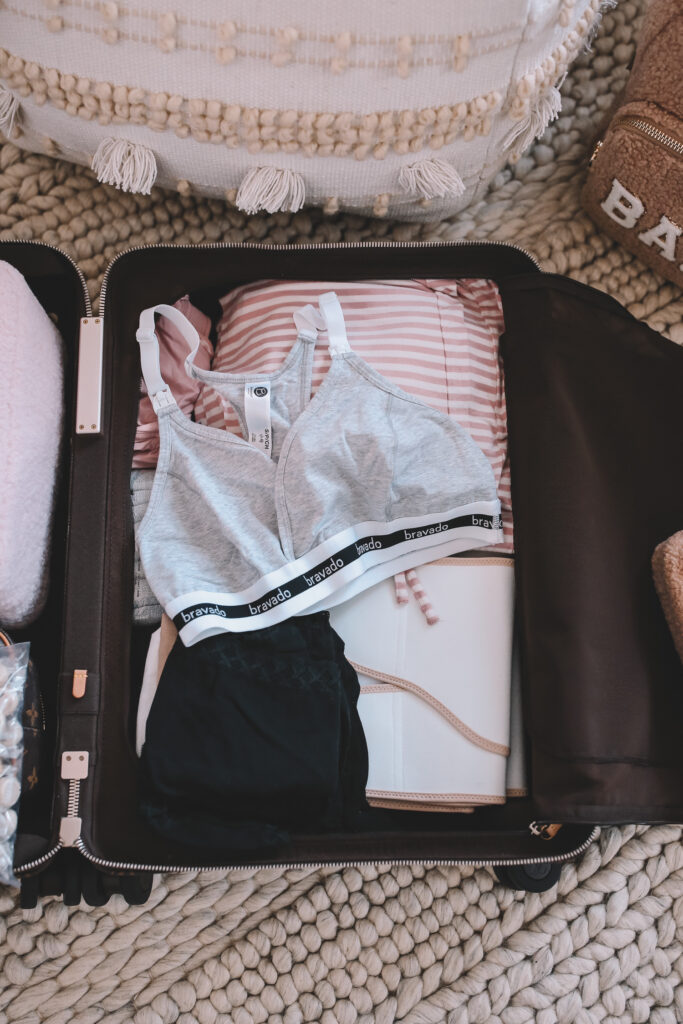 This is the best and most comfortable nursing bra that I've used so far! It's a little expensive ($35 for one) but definitely worth it in my opinion. The band is comfortable and you just unclip the strap to breastfeed and clip it back when you're done. I am just discovering that when you're breastfeeding, you have to wear a bra at all times because you leak breast milk if you don't!!
This is a staple jewelry item that I NEVER take off… I wear it on the pointer finger of my left hand! It's dainty but sturdy enough for everyday wear, and adds a touch of gold to whatever outfit I'm wearing. It also layers well with other rings.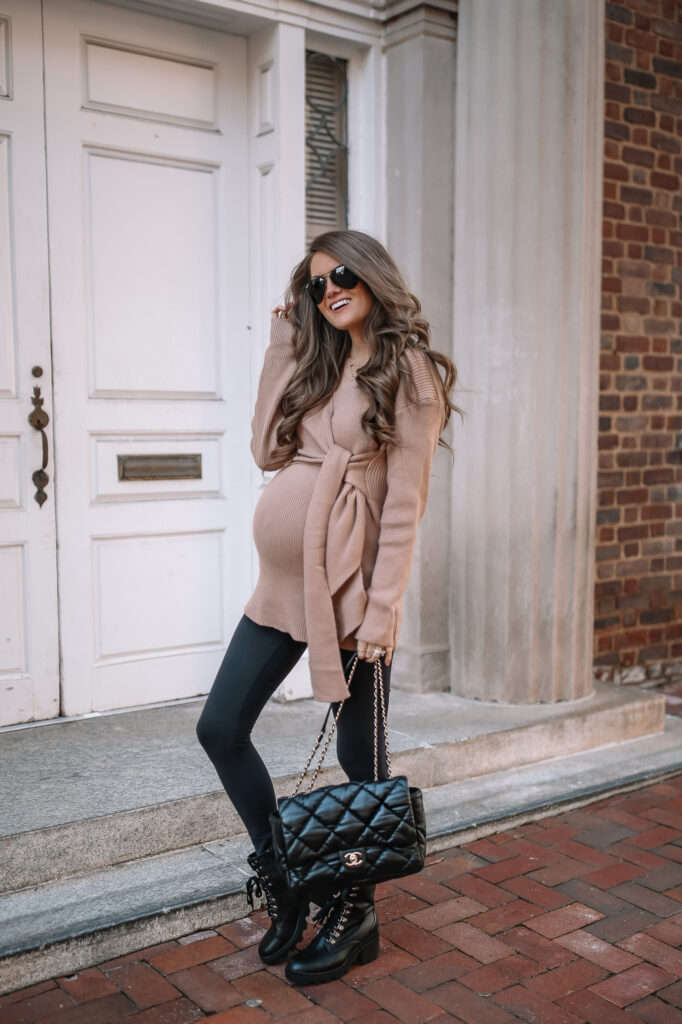 This Amazon wrap top was a favorite during my pregnancy (it's super stretchy and long so it covered my bump and butt). Now it is incredibly functional for breastfeeding Kennedy! It is only $40 on Amazon and it comes in five other colors. I ordered a few more since my baby is pretty much attached to my boobs these days lol!
Which item is your favorite? And do you have spring fever?