Happy Friday, loves! I haven't done an Instagram update post in a while so I figured today was the perfect day for one. Here's what I've been wearing lately and happened to take snapshots of…
I have been on a romper SPREE lately, y'all. I couldn't sleep the other night and I ordered three online!!! What is wrong with me? They are just so easy – casual but chic at the same time. Meet my new
favorite romper
!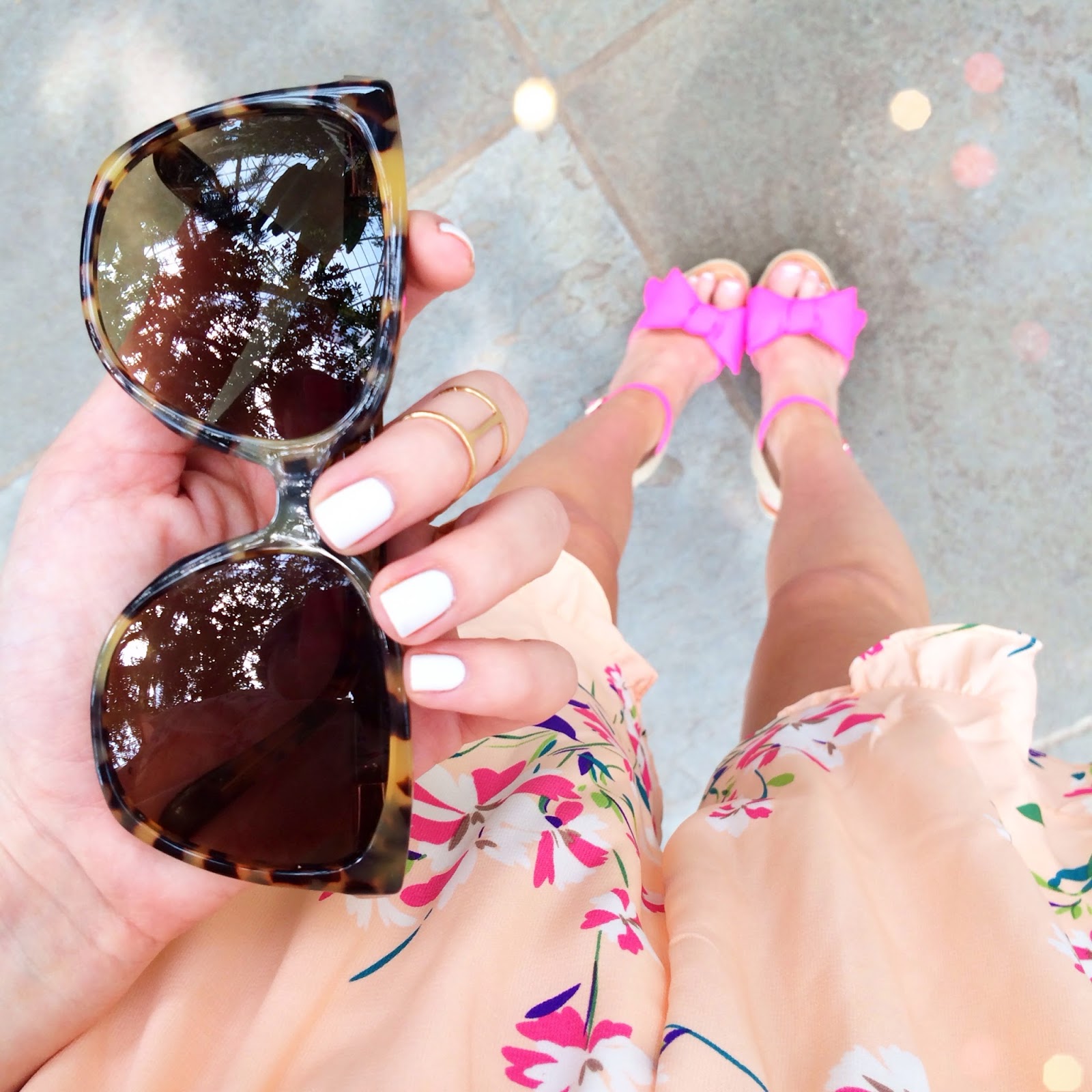 And meet my
next favorite
… (yes both of these were ordered when I couldn't sleep one night…and yes those are pineapples!)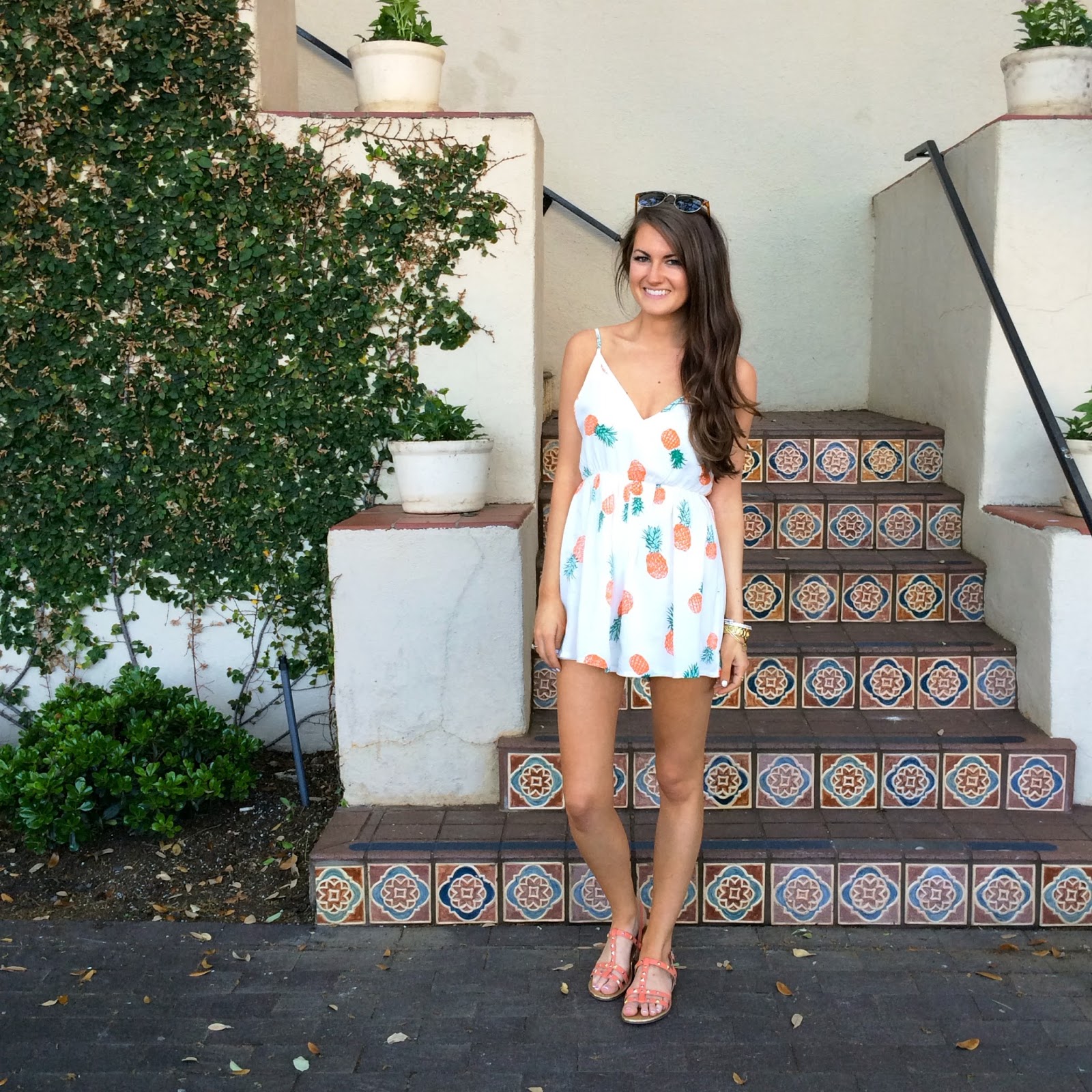 You guys have already seen my Elaine Turner clutch, but how perfectly does it go with these
bow wedges
? I have a feeling that these wedges are going to be popular this season… they are almost too perfect. I don't think a shoe could be more perfect. Sigh.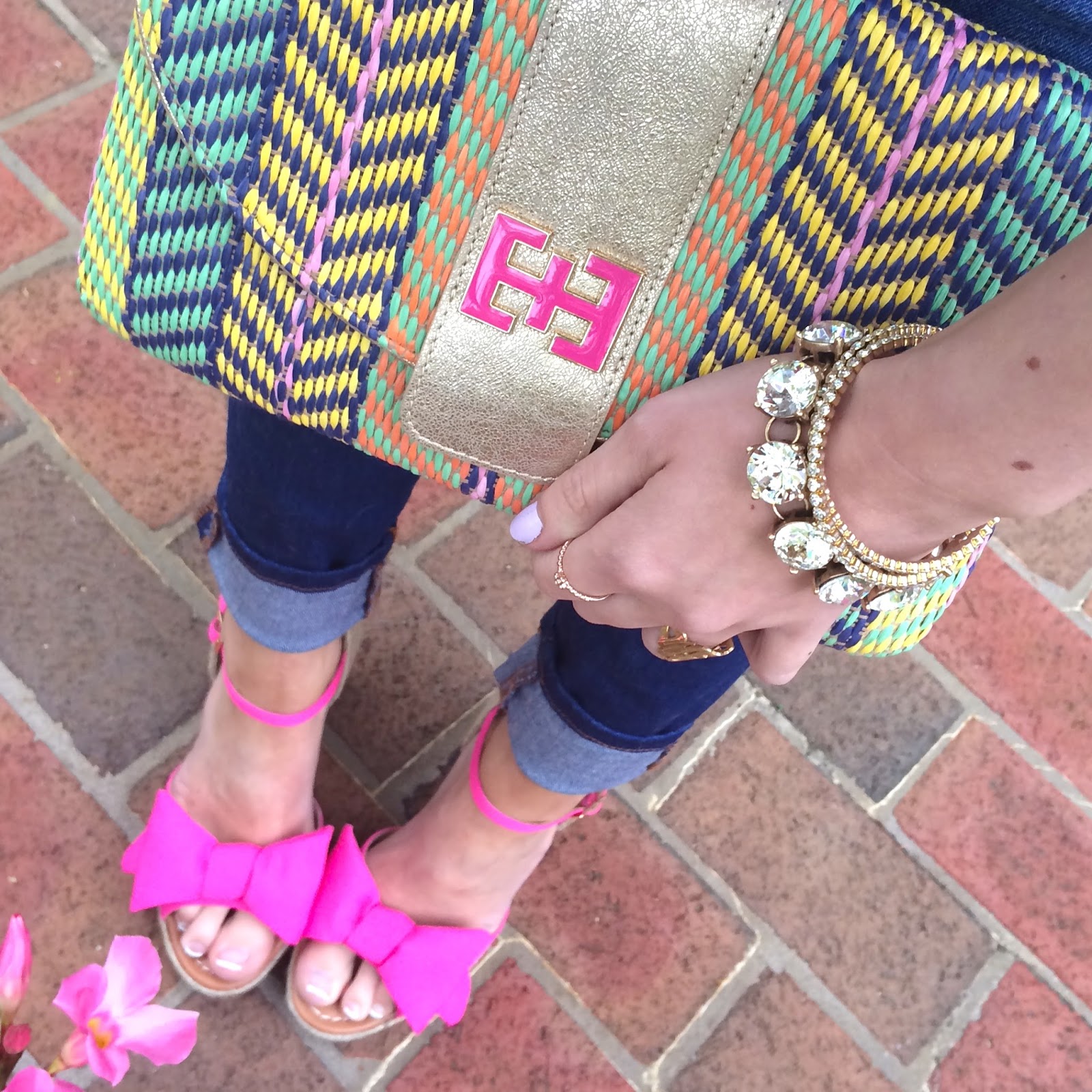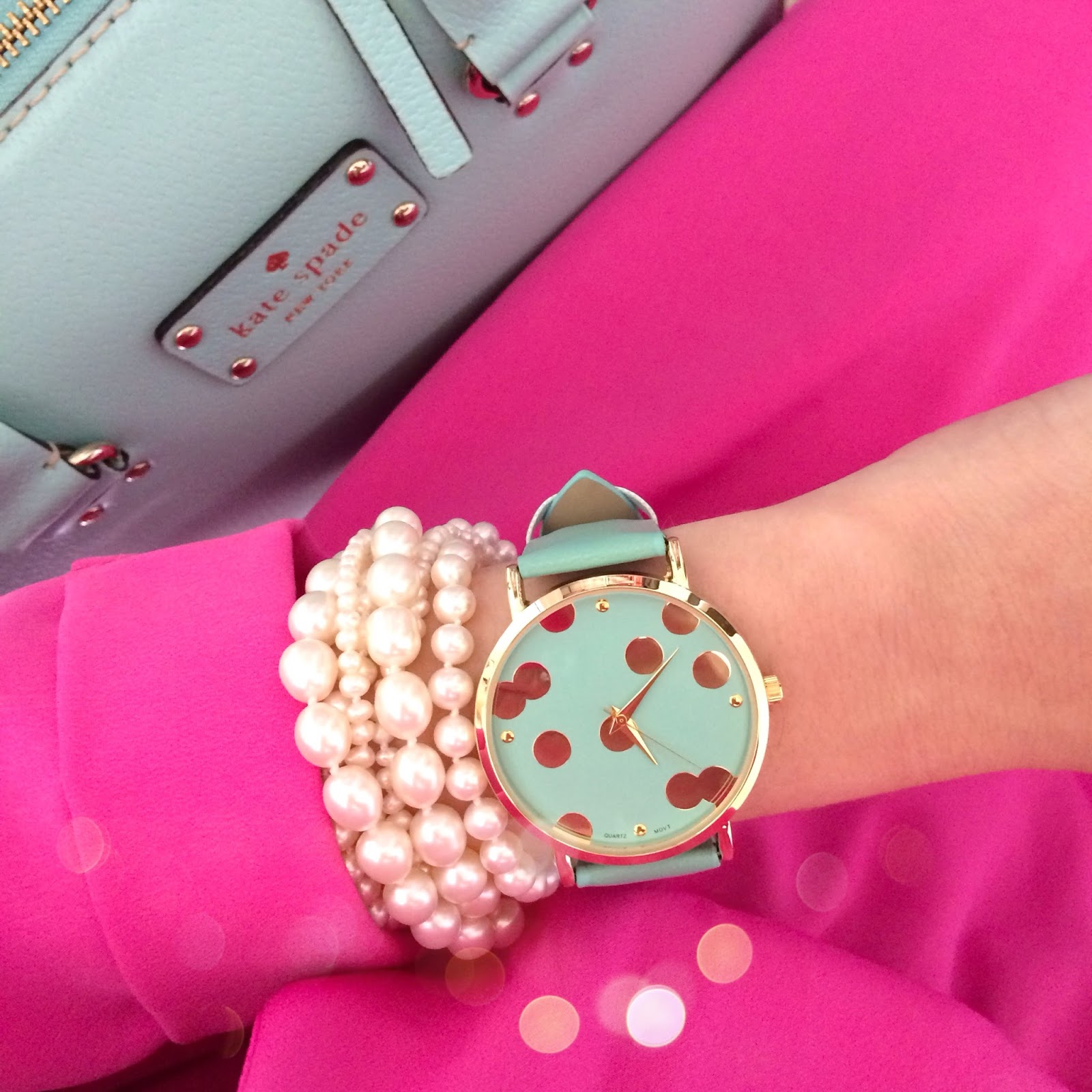 Waccamaw Pearls bracelet
//
Poppy Boutique glitz and gold watch
Lastly, I got my nails done this week and went for something new… a white gel manicure with a gold glitter line painted across. You can't really see them that well in this picture, but I am in LOVE. Especially because I wear gold colored rings and bracelets all the time. It goes perfectly!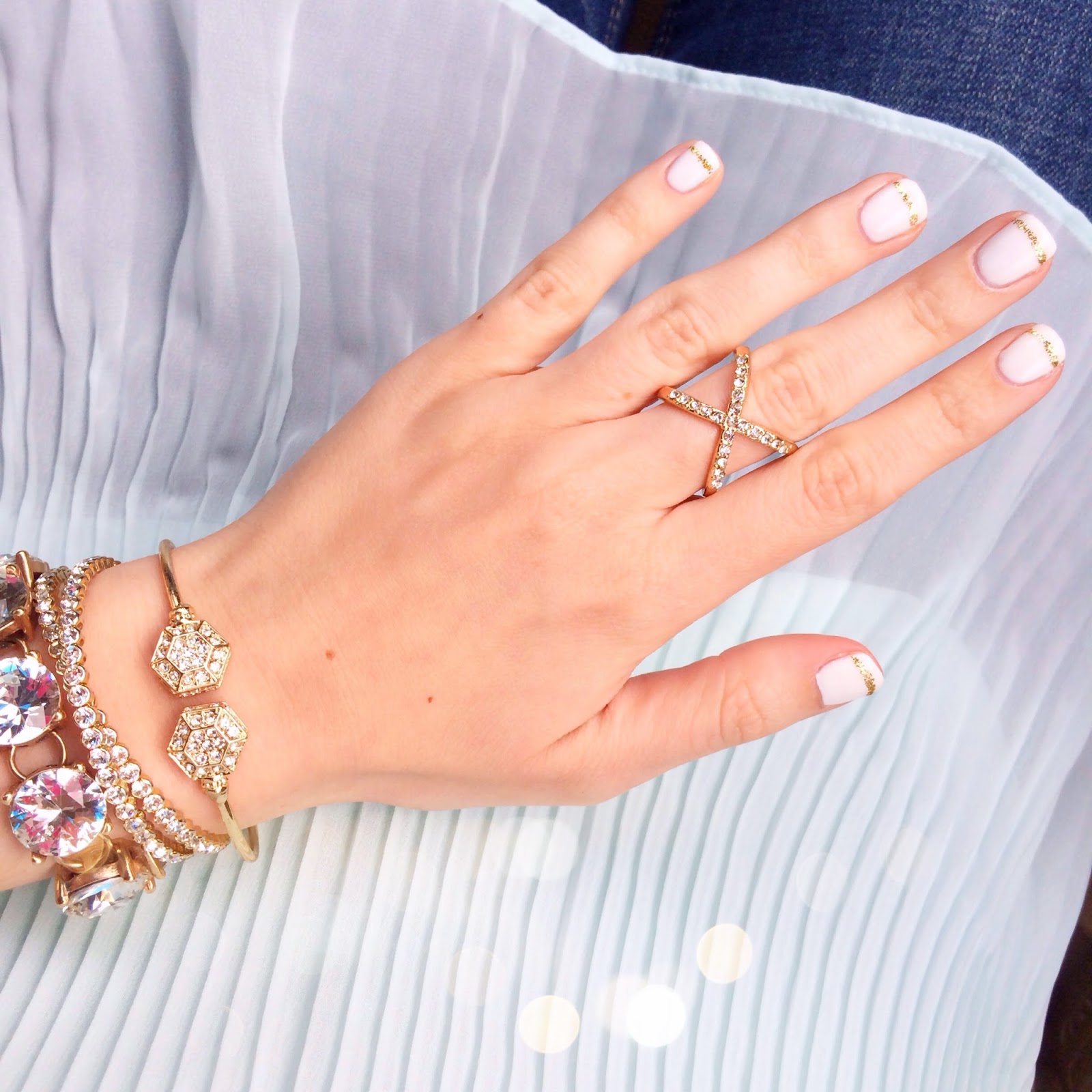 And finally, meet my new best friend, my
Barrington St. Anne Tote
. I took this bag with me on my road trip and it's amazing! It's great for travel because it's so roomy, but it opens up really wide so you can find everything easily. You'll definitely be seeing it in more blog posts in the future!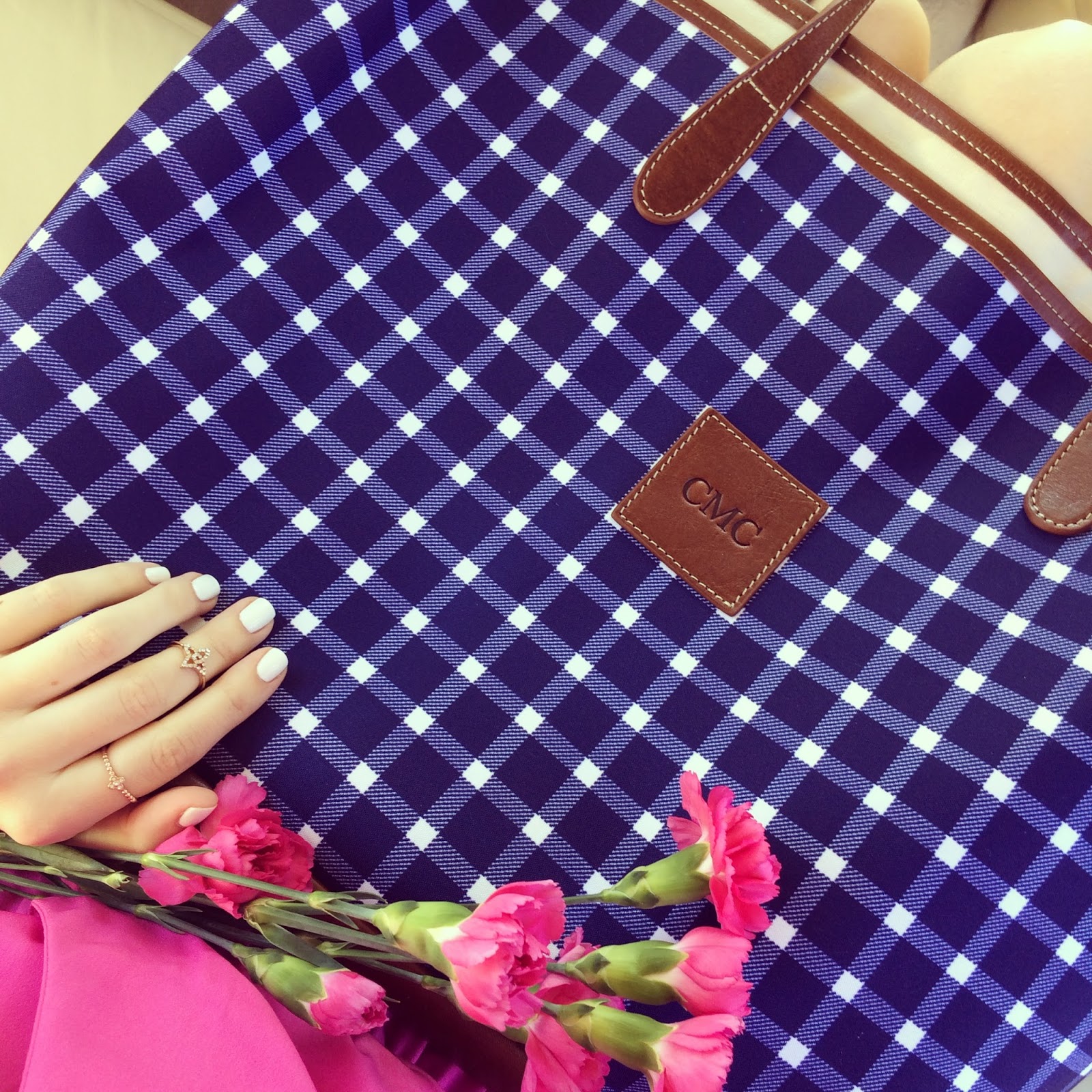 I couldn't end this Friday post without my favorites from Tory Burch right now. If you haven't heard, they are having their Friends & Fans Event and are offering 25% off EVERYTHING with the code FRIENDLY. These sales come once in a blue moon so I always take advantage of them! I am planning on ordering a bag but I am trying to decide between two. Shop my favorites by clicking directly on the item shown below!