Good morning, everyone! It has been a minute since my last Instagram roundup, so I figured it would be a fun topic for today's post. I'm going to try to include the sizing in everything I'm wearing, but if you have a question, let me know in the comments 🙂
Ok – the CUTEST sweatshirt for Christmas, ever! I'm wearing an XS, but if you like a more oversized fit then definitely size up.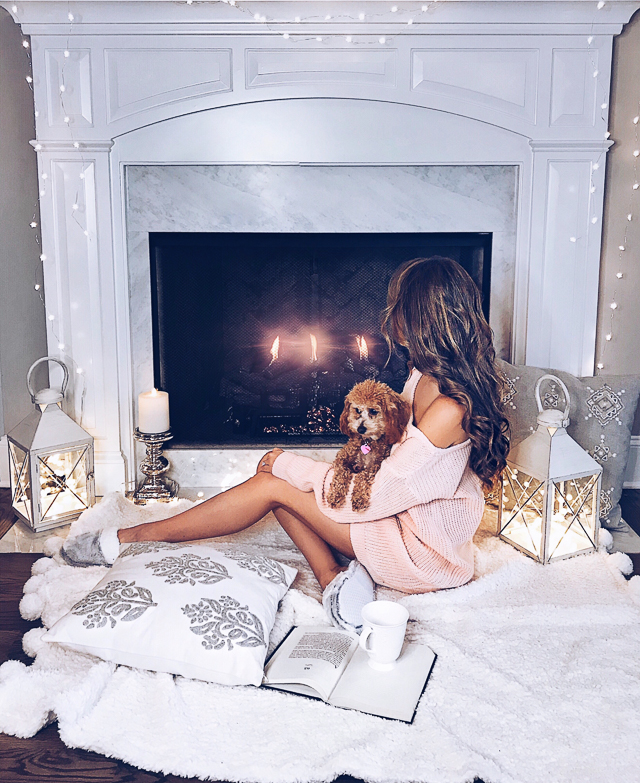 This is the same red sweater I'm wearing in the first photo! Here's a front view of it 🙂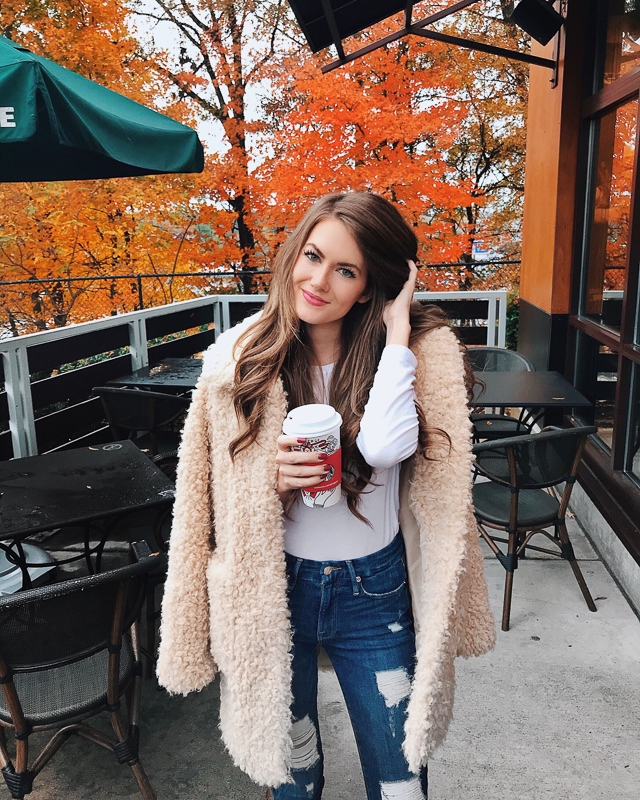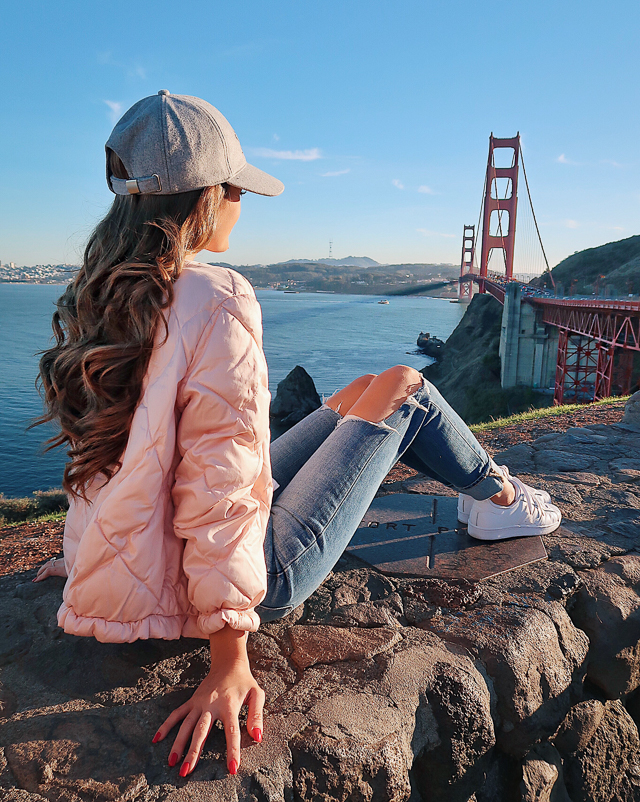 This Burberry scarf is actually from the men's section (and I like it better than the women's!).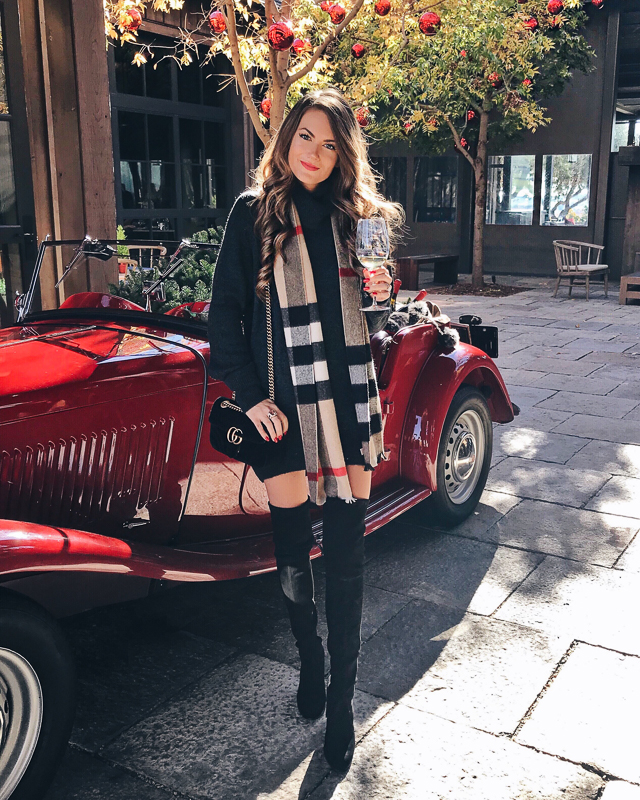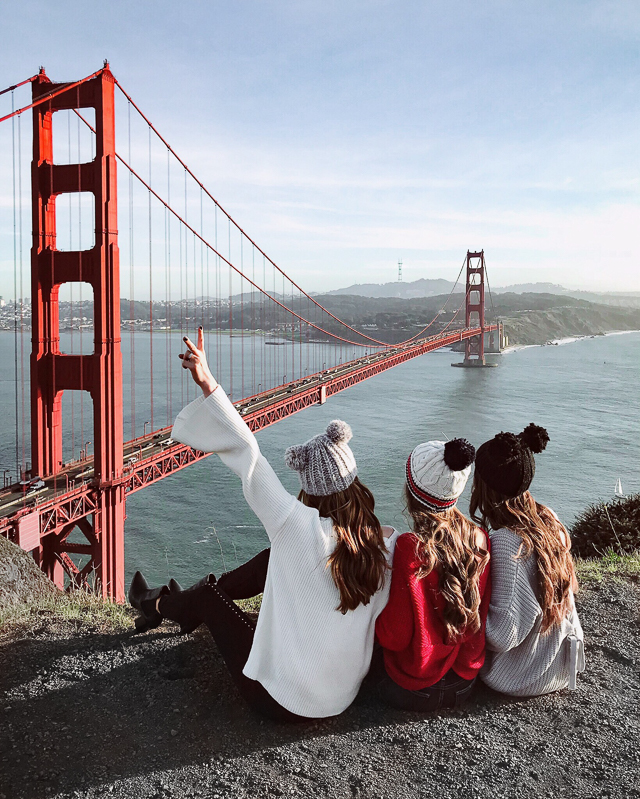 Another shot from San Francisco with some of my cute blogger friends Jessica and Nichole! We got in PJs, drank hot chocolate and talked about girl stuff (such a fun day!). You can't see my t-shirt but it says "mistletoe and mimosas" in pretty gold writing. I ordered an XS but wished I had sized up to a small.
xoxo