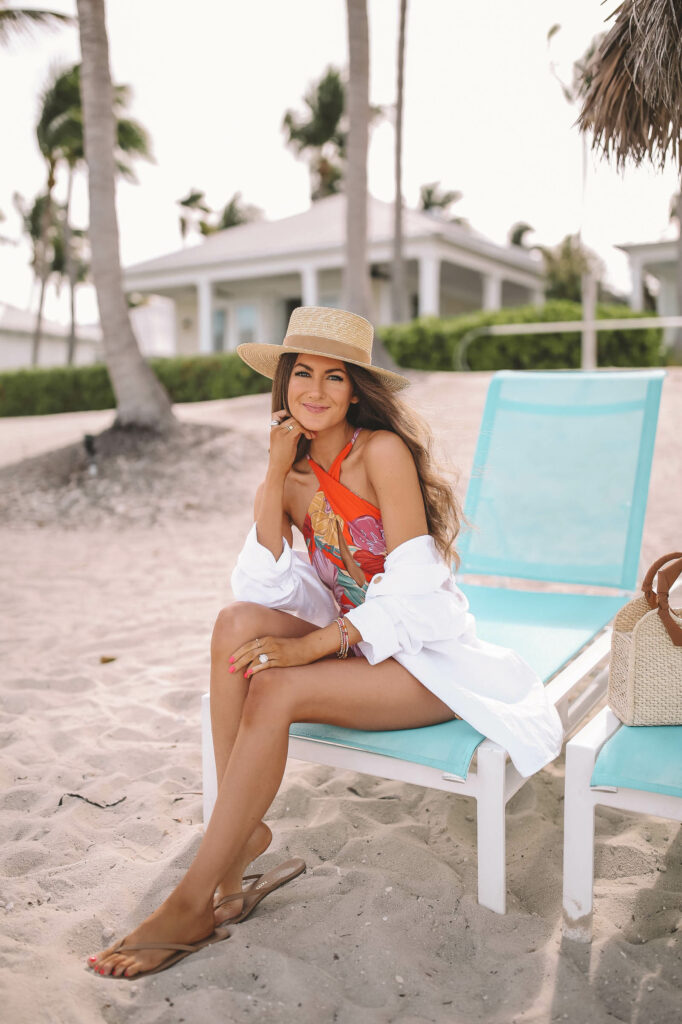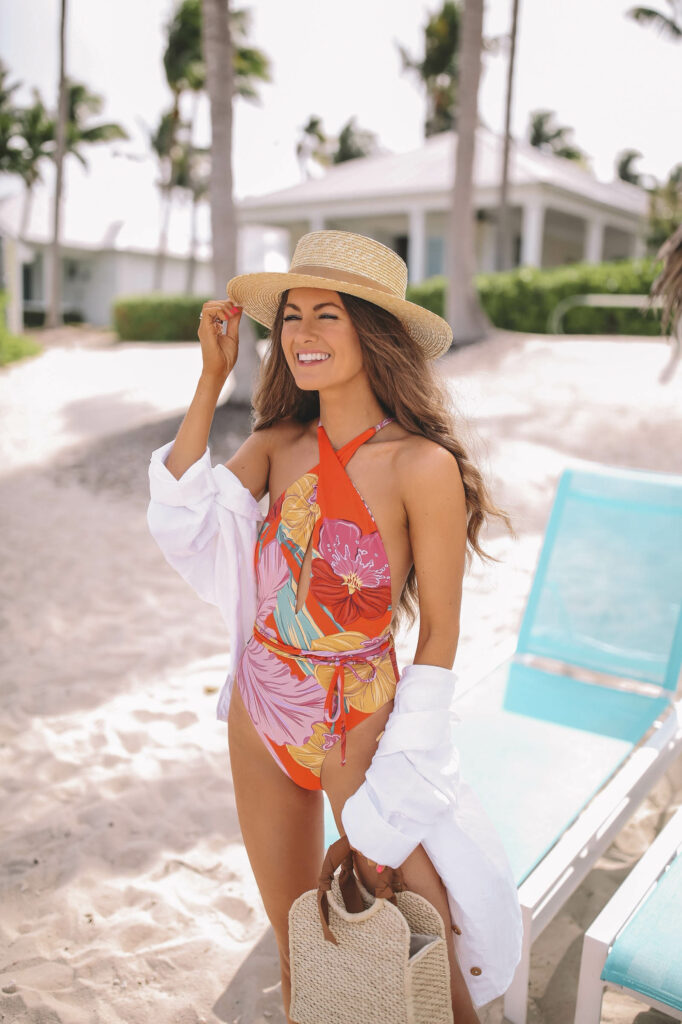 Hello from Key West! At the time that I'm writing this, I am sitting out on our porch overlooking the ocean… but I'll probably be back home by the time you read it! We took a quick trip to the sunshine state to escape the freezing temps for a little bit. And let me tell you, this little bit of Vitamin D has been good for my soul. We spent the morning out on the beach and it was glorious (but also a bit windy, haha. But still glorious!).
I was so excited to put on a swimsuit for the first time in a while, and this one-piece swimsuit is the best because it's REVERSIBLE! The pattern on the other side is super cute, too, and I love that you can get double the wear out of it. You can also adjust the straps several ways – you can wear it criss-cross, straight, or do some fun things with the straps in the back! There are endless opportunities to switch it up.
The beach where we're staying is pretty rocky, so these TKEES sandals have been perfect for the terrain. Someone recently asked me if they were worth the money, and I gave them a resounding YES! They are so simple but very well-made (they last for years!), and because they're simple, they manage to go with every single outfit. I have worn them nonstop on our trip!
If you're looking for new spring/resort arrivals, Nordstrom is the place! You can check out their vacation shop here.
Also… keep a lookout because I will be posting a Key West travel guide soon! 🙂
*Thanks to Nordstrom for sponsoring this post