Attention everyone: the *official* first day of fall is only 20 days away and I couldn't be more ready for it! (In my book, though, fall starts September first lol.) As many of you know, fall is my favorite time of year and for some reason this year, in particular, I have really REALLY been looking forward it! Despite the abnormally warm temperatures outside, I have already been doing all the things to put me in that cozy, comforting autumn state of mind. So whether you are ready for the seasonal shift like me, or you are in need of a little reminder of all the fun things fall has to offer, keep reading for five ways to get ready and get excited for the season ahead!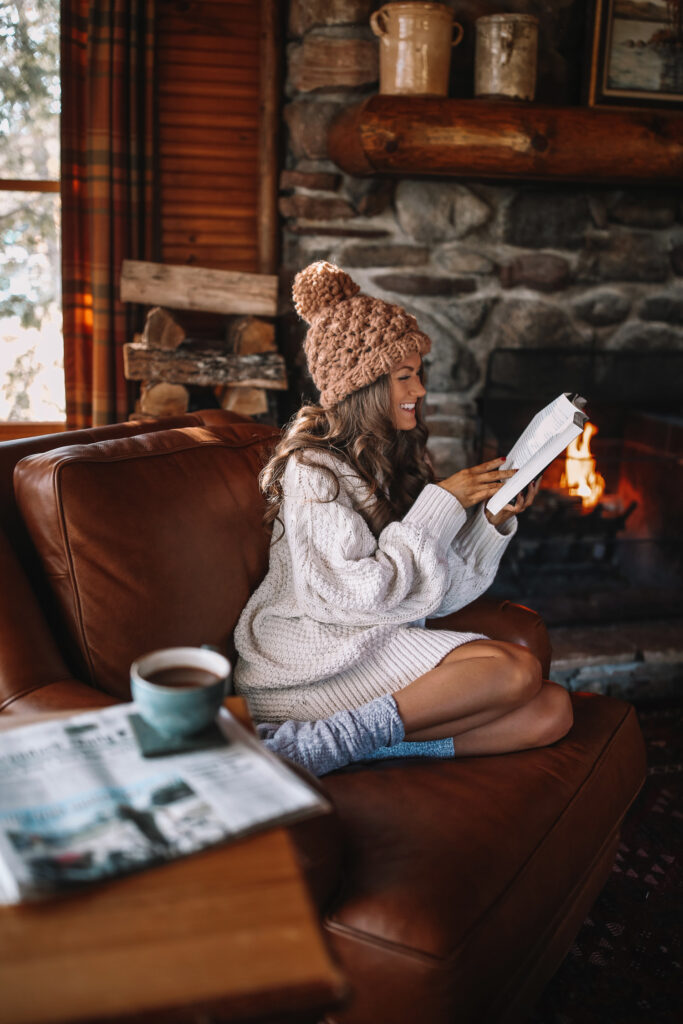 Order New Fall Books
It's no secret that I'm a major bookworm, but fall just may be my most favorite time of year to read! Maybe it's because I'm a big thriller girl and suspenseful storylines seem even more spooky and captivating this time of year. Or maybe it's because there's nothing quite like curling up with your favorite blanket and a cup of coffee (or a glass of wine!) while reading a good book. Fall reading is just THE BEST and now is the time to order all of your fall books! If you need a book recommendation, here is the link for my favorite fall books I've ever read!
Cook A Fall Recipe
Whether you're a pumpkin person or an apple person, I think we can all agree that fall is the best season for cooking! There's just something so delicious and comforting about the flavors of fall. I love baking pumpkin bread and having it for breakfast with my coffee or baking an apple crisp to serve after dinner (with vanilla bean ice cream, of course). Oh and we can't forget about that savory smell that envelops the whole house when a warm pot of chili has been simmering in the crockpot all day. Whatever it may be, making your favorite fall recipe will surely have you looking forward to those cooler days ahead!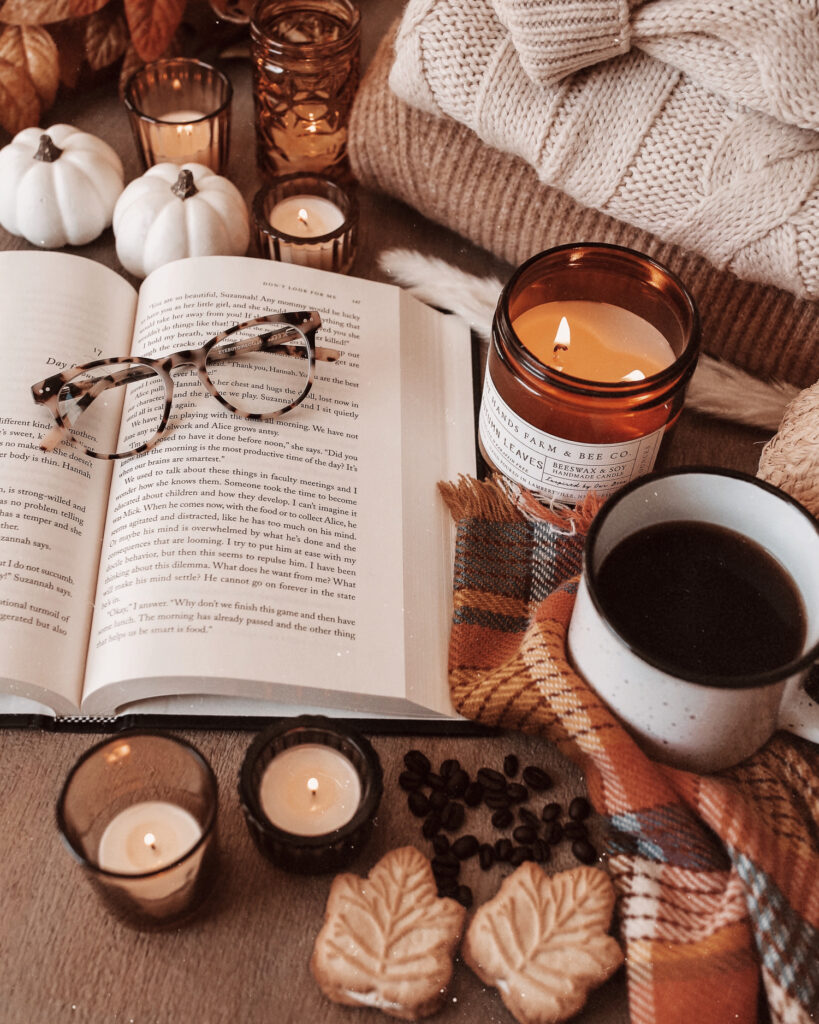 Get Your Favorite Fall Candle
Stocking up on all of my favorite fall candles is the first thing I do as we begin transitioning from summer to fall. I seriously look forward to lighting fall candles all year long! The small flickering candlelight along with the autumnal scents filling the room is just so comforting and cozy. I burn fall candles pretty much at all hours of the day as soon as I'm in the fall spirit. That's why I make sure to buy non-toxic candles. These are my absolute favorite candles and I wrote a whole blog post about non-toxic fall candles here.
Plan A Fall Trip
Another thing I love to do in preparation for autumn is plan a fall trip! I love going on Airbnb and looking at all the cute, cozy cabins and then renting one for a long weekend in the middle of fall. Waking up on a crisp October morning in a snug cabin has to be one of the best feelings in the world! If cabins aren't your thing, try planning a trip to a New England small town or even a big city in the north east. You'll find porches, storefronts and door stoops are decorated for the season – I swear every city and town in New England just comes to life in the fall! Oh and don't forget to check the peak fall foliage map to schedule your trip for when the leaves are at their peak color!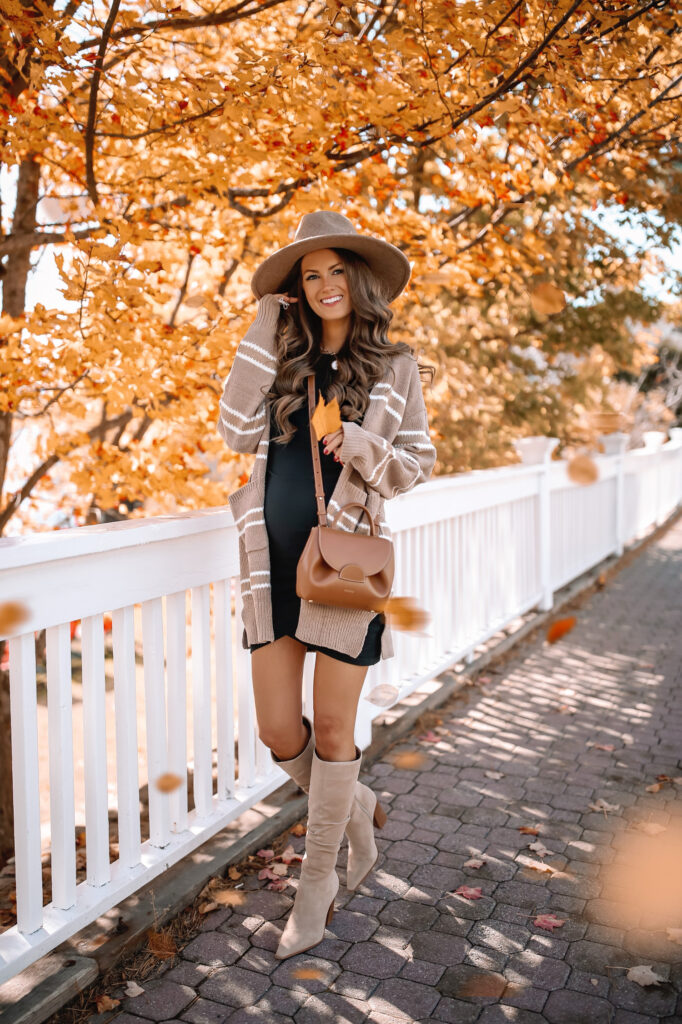 Refresh Your Closet
Refreshing your closet doesn't have to mean buying an all new wardrobe for autumn (although a few new seasonal pieces are always fun!). A closet refresh can simply mean going through and getting rid of things you don't wear and using items you already have to style new outfits for the upcoming season. I like to start with the season that's ending (right now, that's summer) and donate any items I didn't wear throughout the latest season. Then I like to move on to items for the upcoming season. It's really fun to try on everything and mix and match pieces to create outfits that are on trend for this season. It's kind of like shopping in your own closet! While trying on everything, I also make note of any new seasonal items I may want to purchase. Then I move last season's items to the back of the closet and replace them with this season's pieces, making sure they are easily assessable and visible!
I'd love to know if you guys are as excited for fall as I am 🙂