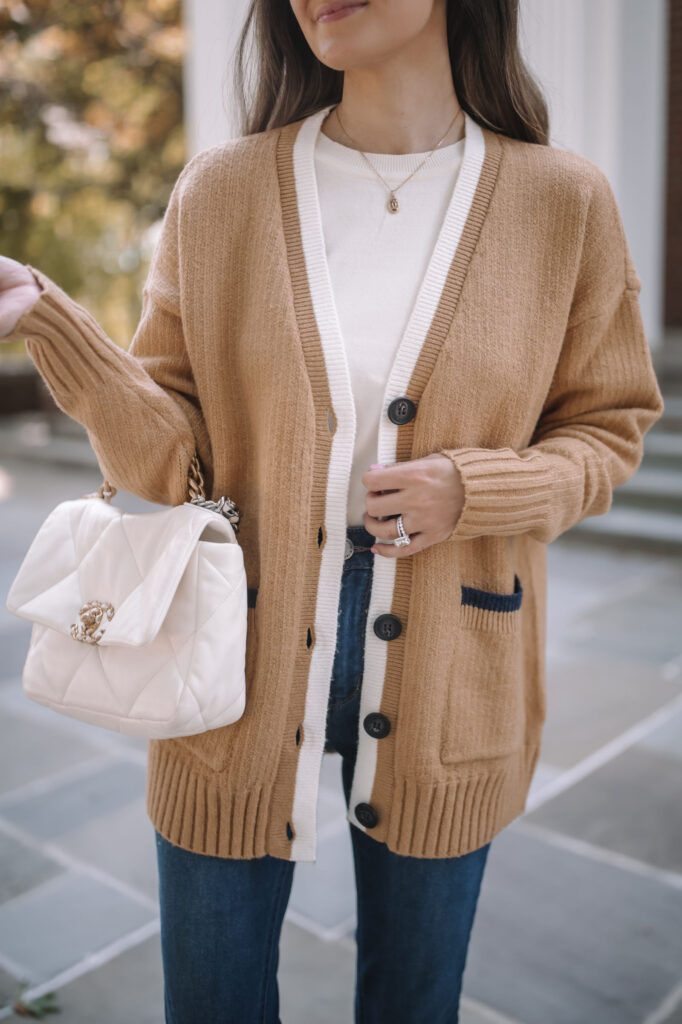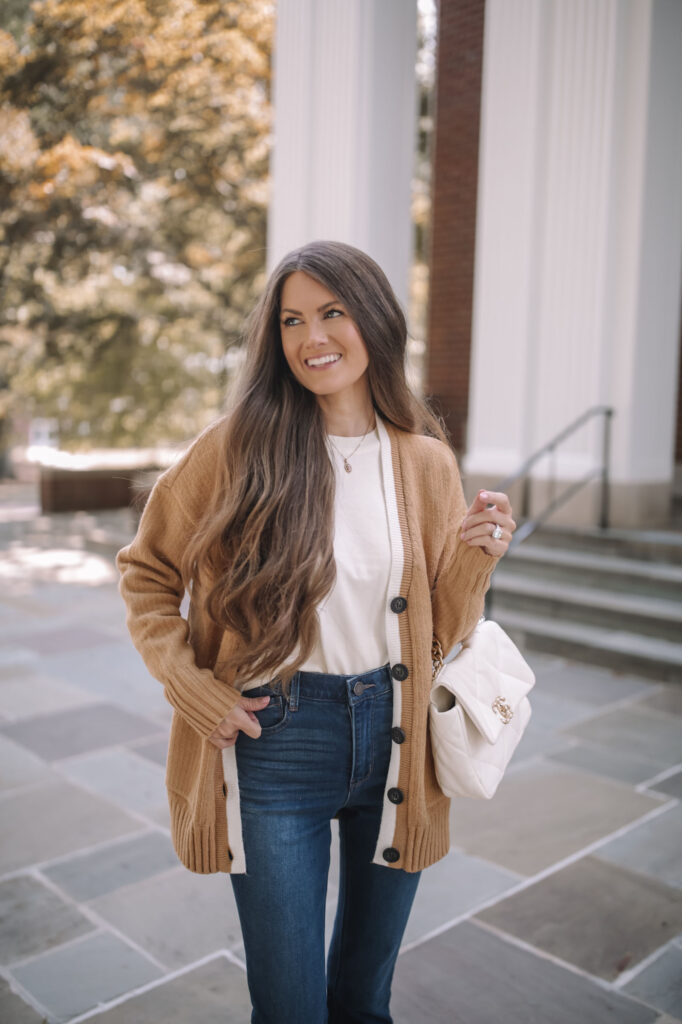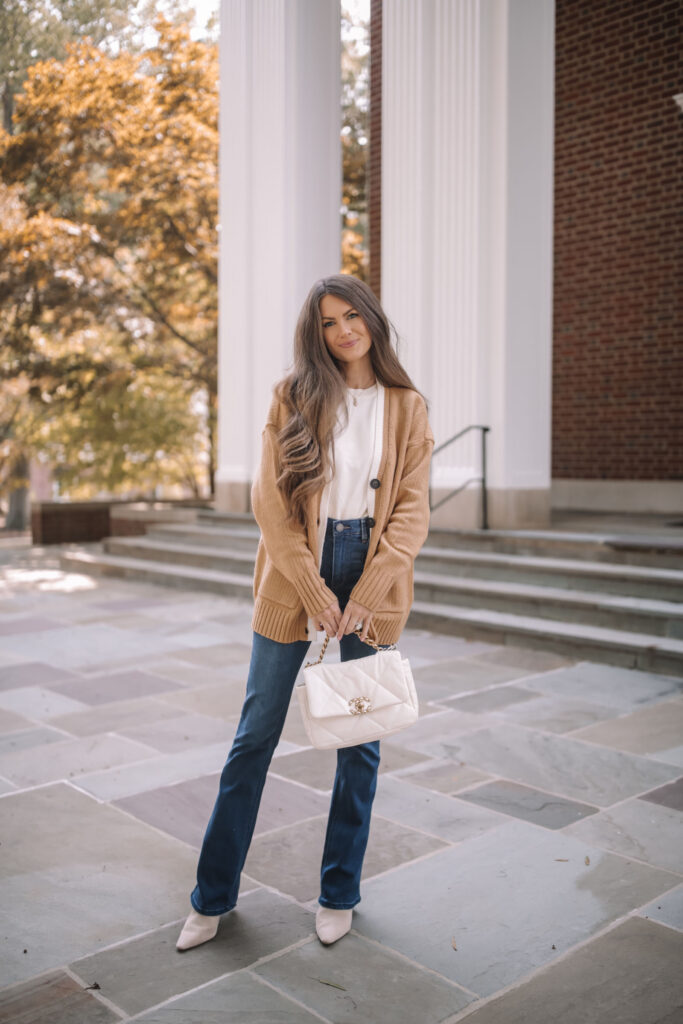 It's my first fall look of the season! And yes, I did indeed almost sweat to death in this hahaha. It has been SO hot in North Carolina recently, which is why I am looking forward to fall even more! This grandpa cardigan is so cozy and cute, I knew I had to have it for whenever the weather does, eventually, cool down. I paired it with a crewneck sweater and bootcut jeans for a collegiate feel.
And speaking of school… I kind of feel like I am going back to school myself, since my daughter starts school for the first time THIS WEEK! Her first day is Tuesday and I couldn't be more excited for her. At her preschool, they let parents stay in the classroom for the entire first day – so we get a peek into what her day will look like.
I am curious, though, if you have a toddler – did they cry a lot that first week? I don't know what to expect and I'm nervous but also excited for her, too!
xoxo