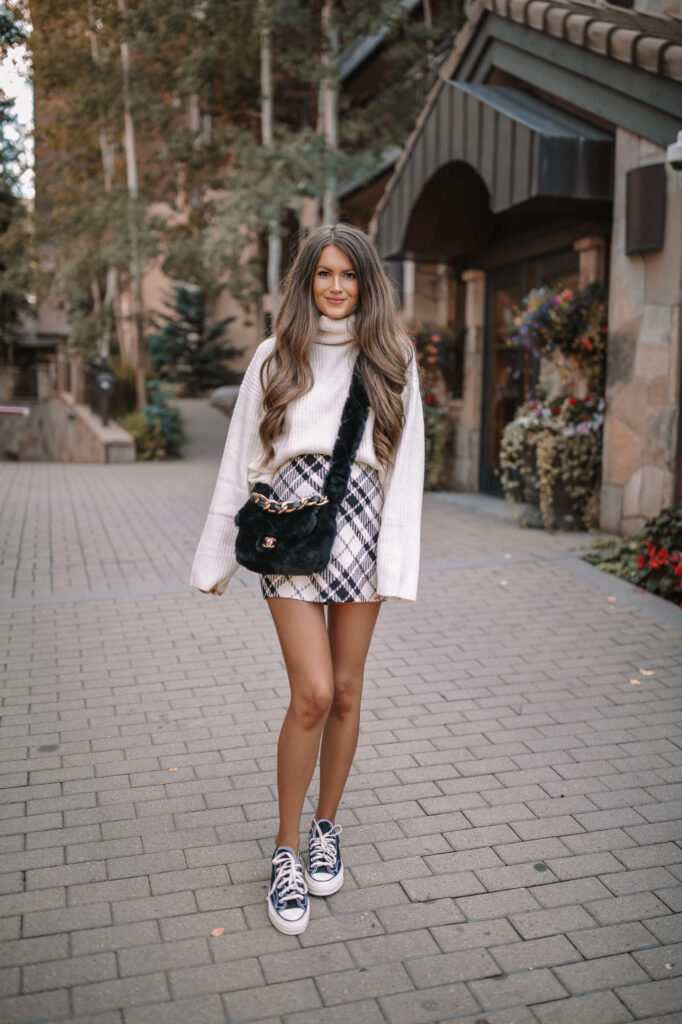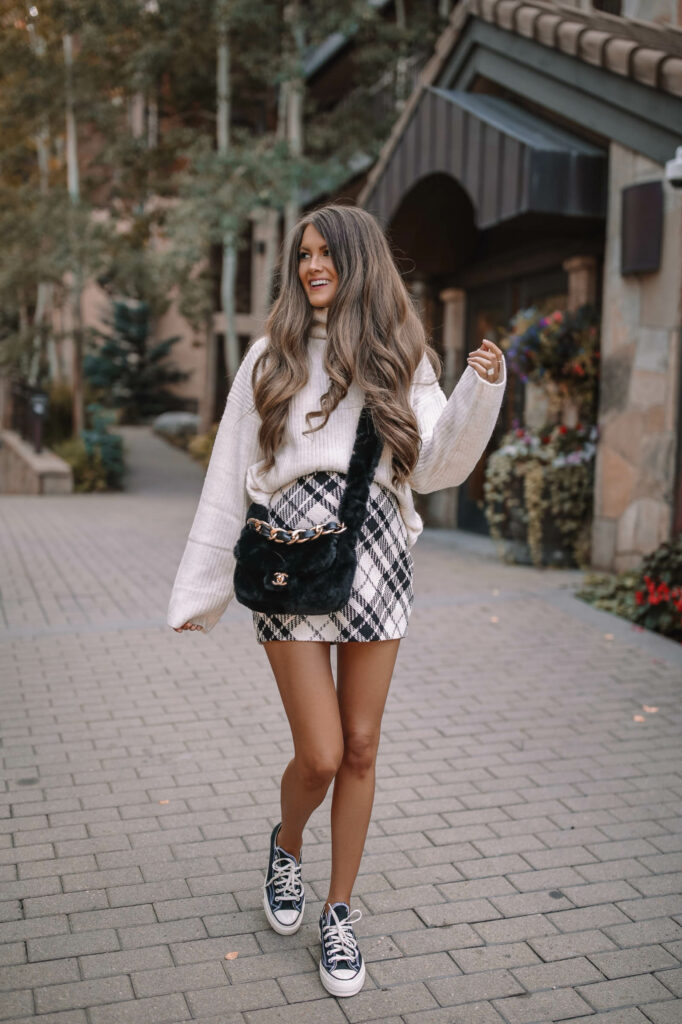 We are back from Colorado!! If you missed it over on Instagram, we visited Vail over Labor Day weekend. I've been to Colorado a few times (to Aspen and Telluride), but was really excited to travel to somewhere new. I am working on a full Travel Guide like usual, but in the meantime, I'll be sharing a few of the outfits I wore while we were there, starting with this one 🙂 This oversized turtleneck sweater and plaid mini skirt are both H&M finds – one of my favorite places to shop in the fall! I find that they have so many cozy sweaters, chic dresses and skirts, and all at an affordable price. Since the top half of this outfit is so girly, I thought it would be fun to pair this outfit with some Converse sneakers. These are trending for fall and I'm very happy about it, considering they're so comfortable!
I will say, the weather in Vail was pretty crazy while we were there! In the mornings it was in the 40s and we were freezing – I had to put on UGGs and a full on puffer jacket just to walk to get coffee! However by the afternoon time, it heated up considerably – I didn't realize this, but the sun's rays are much more powerful at higher elevations! The sun felt SOOO intense and I really wished I had packed some more summer clothes. Oh well! But if you're headed to Vail anytime soon, it's something to keep in mind!
We are actually at the airport again, this time we are headed to Wisconsin to see Chris's family! Kennedy has never met her great-grandma and I am so excited for them to meet. We'll also be visiting with his sister and aunt while we're there, too! I'm sure I'll be sharing a few things over on Instastories if you follow me there!
Until next time! xoxo