Some of my fondest memories of Christmas revolve around sugar cookies. When my brother and I were little we would go to Gramma and Papa's house every year and spend an entire afternoon baking in their kitchen, cutting out gingerbread men cookies and decorating them with frosting. We always left their house with tummy aches (from too much sugar, haha) but those times stand out to me whenever I think about my childhood. Since then, it's become a tradition to make sugar cookies every Christmas (even the year I was in Greenville I made them on my own!).
Anyways, this recipe is pretty simple and easy, but it's one of the best sugar cookie dough recipes you'll ever find. The dough doesn't have to be chilled before you roll it and cut it, so it's a lot quicker than some of the others. The cookies keep their shape when baked so they are perfect for decorating (and they taste good too!).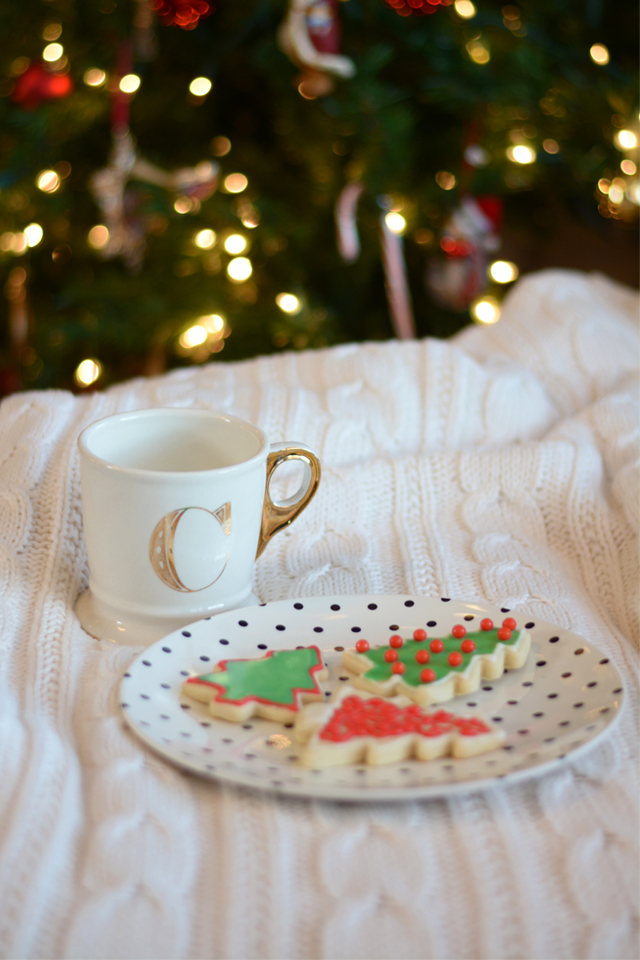 1 cup granulated white sugar
1 cup butter, softened
1 teaspoon vanilla extract
1/2 teaspoon almond extract
1 egg
3 cups all purpose flour
2 teaspoons baking powder
1. Preheat oven to 350 degrees F
3. Beat in the egg, vanilla extract and almond extract
4. In a separate bowl, combine the baking powder and flour. Add this mixture a little at a time to the wet ingredients (keep mixing while you are adding it in). If the dough becomes too stiff for your mixer, you can finish kneading the dough by hand.
5. Divide the dough into two batches. Roll the dough onto floured parchment paper, but be sure not to roll it too thin! The dough should be 1/4 inch thick.
6. Bake for 6 to 8 minutes, depending on your oven. Let cool completely before decorating.
I hope everyone has a great weekend!!