Good morning, you guys!! Thank you so so so much for all of the love and comments and advice on yesterday's blog post. Your support means the world to me, and you've already sent me a ton of sustainable clothing brands to check out (I'll do a roundup soon if you're interested!). I love hearing about all of your New Year's Resolutions as well and I know together we're going to make 2020 the best year yet!
Today I wanted to round up all of 2019's "Best Sellers" from my blog… these items are tried and true – so many of you bought and loved them in 2019. I wore these items sooo many times throughout the year – they're all items that you'll re-wear over and over again – and the best part is that they're all still available! I'm working my way backward, so scroll down to see the #1 BEST-SELLER!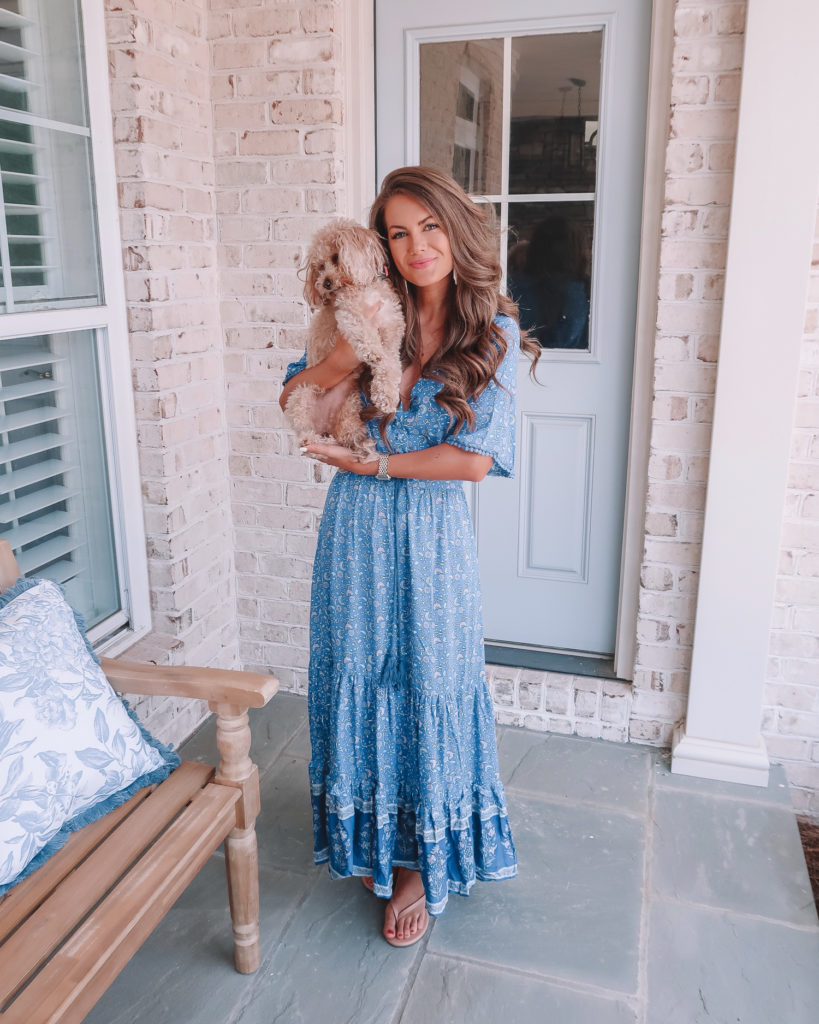 This dress was 11th on the list – and for good reason! This bohemian midi dress is less than $30 and one of the cutest flowy dresses around. I ordered the small and it fits really well (for reference, I'm 5'3). The best thing I can say about this dress is that it's just "easy." I can't count the number of times I threw on this dress this past summer – I slipped it on for last-minute dinner dates, lunch with friends, errands, I even wore it over my swimsuit to the pool one day. It looks much higher quality than the price, too!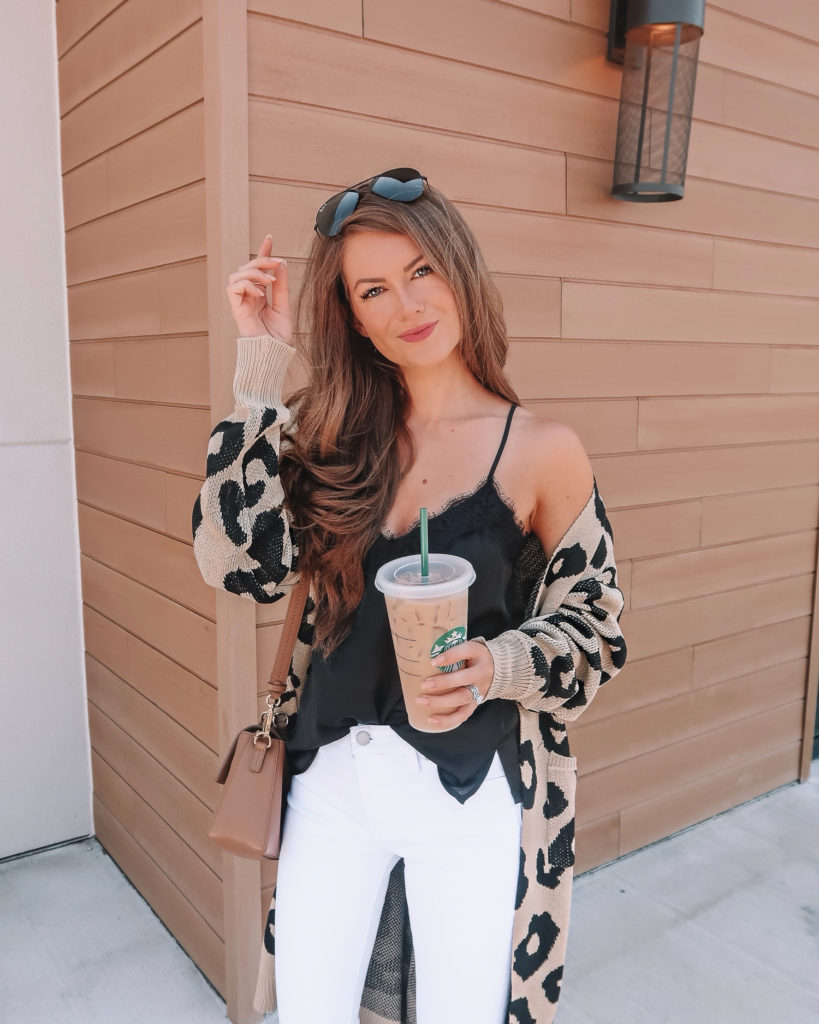 Another Amazon find that you guys absolutely loved, this leopard cardigan is also around the $30 mark and super high-quality. I wore it one thousand different ways this fall… with jeans, white pants (like in the above photo), and with a black dress and booties. It's surprisingly thick and well-made, and I would 100% recommend it to anyone.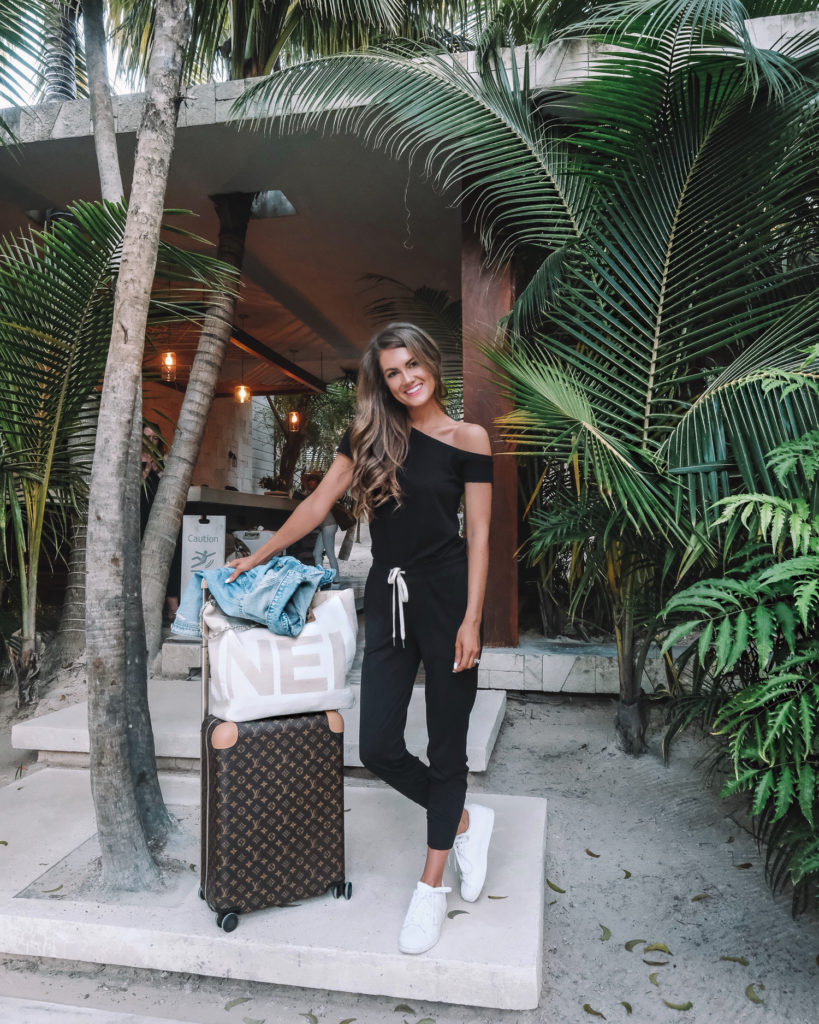 It does not surprise me one bit that this jumpsuit made the Best Sellers list this year! I wore this exact jumpsuit to travel in several times in 2019 and it's SO COMFY. It's proof that you can look really put-together but can feel like your wearing pajamas at the same time 🙂 Style tip: I really love the jumpsuit paired with my favorite jean jacket.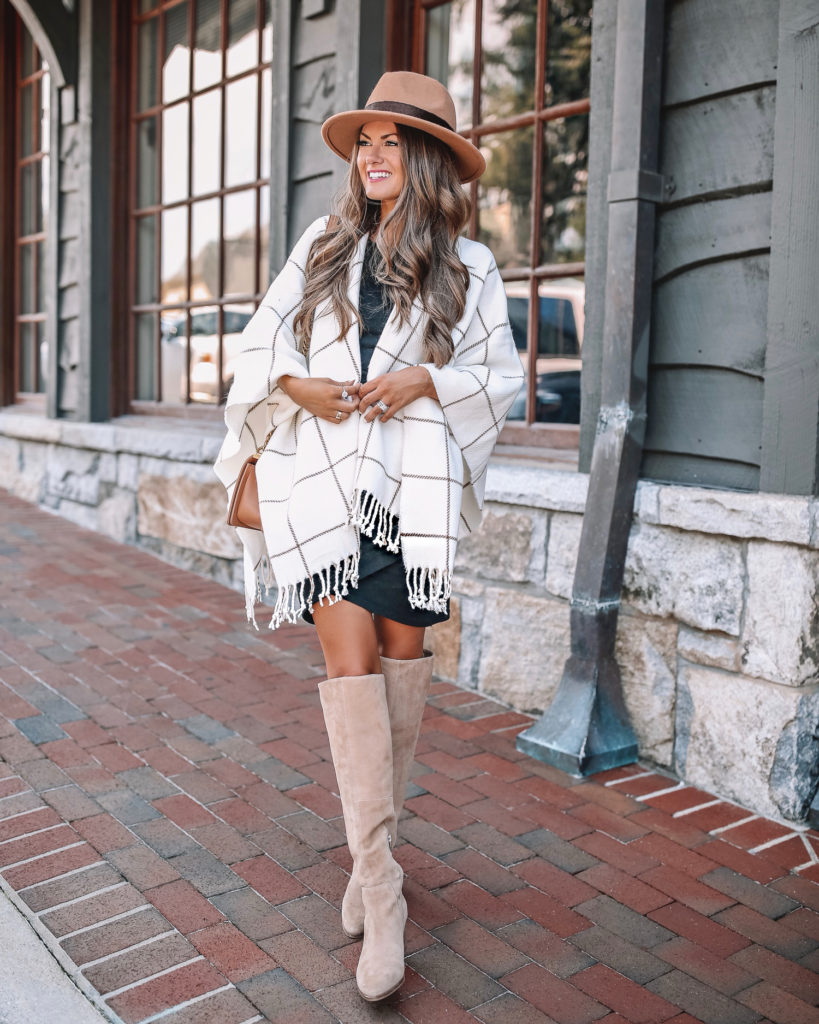 These knee high boots were another hot seller this year and it's plain to see why – they're gorgeous! They come in a few different colors and are really comfortable to walk around in, even for hours at a time. I think I packed them on every single fall and winter trip I took this year! The fit is TTS, I ordered my normal size 7.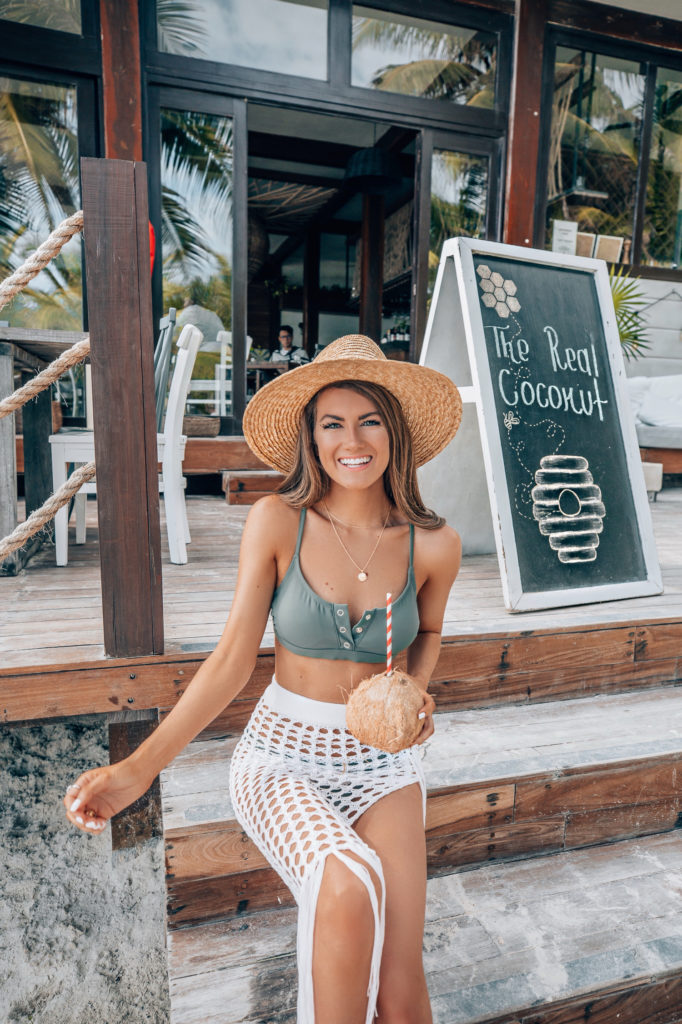 If you want to see more pictures of me wearing this hat, just scroll back a little bit on my blog or Instagram feed. I've owned this EXACT SAME HAT for more than three years now and it's still my favorite hat to date. I love that it comes in multiple sizes (I have it in XS) and it just fits my head really well and somehow manages to go with every single spring and summer outfit I own. It also packs really well in your suitcase – I usually fill it with socks and underwear and put it flat in my suitcase, then pack in clothes around the top part (hopefully that makes sense).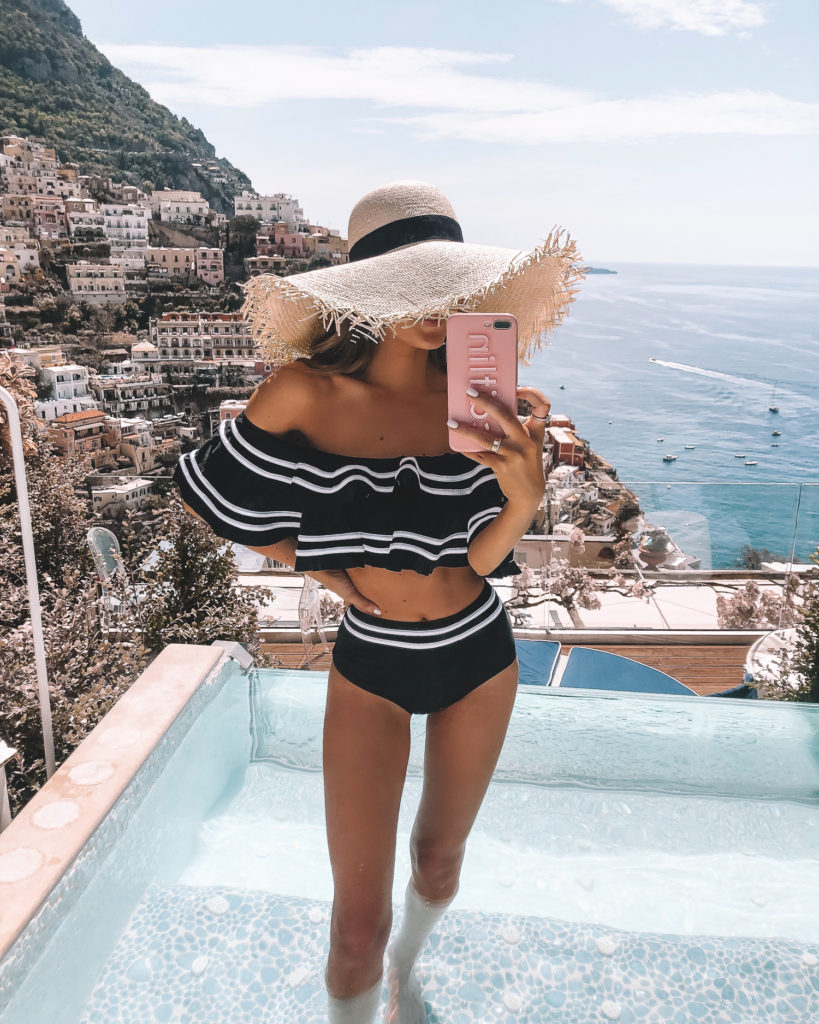 You and I both are in love with this off-the-shoulder bikini – it's only $26.99 and comes in multiple colors (I have it in both navy and black!) and it's in my swimsuit drawer right now just BEGGING for me to wear it again (please come fast, spring!!!). I was really nervous to order a swimsuit off of Amazon, but to be honest it fits perfectly and is made of thick material. I just love the ruffles on the swimsuit top… you could pair it with jean shorts for a cute outfit and no one would know it's a swimsuit!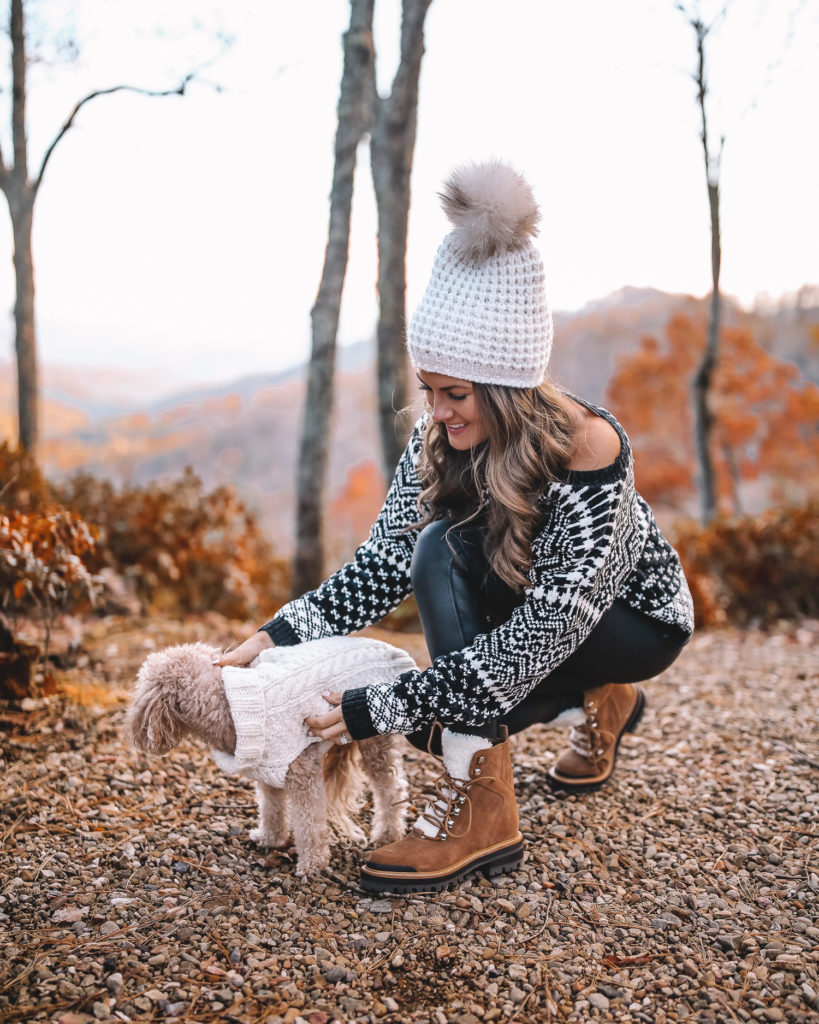 This boots were a huge seller during the fall and winter season this year. They are definitely my favorite hiking boots I've EVER owned – they have really thick soles and are super thick and warm, perfect for cold weather or snow. Right now they're only available in dark colors, but pay attention next year because they bring them back every year!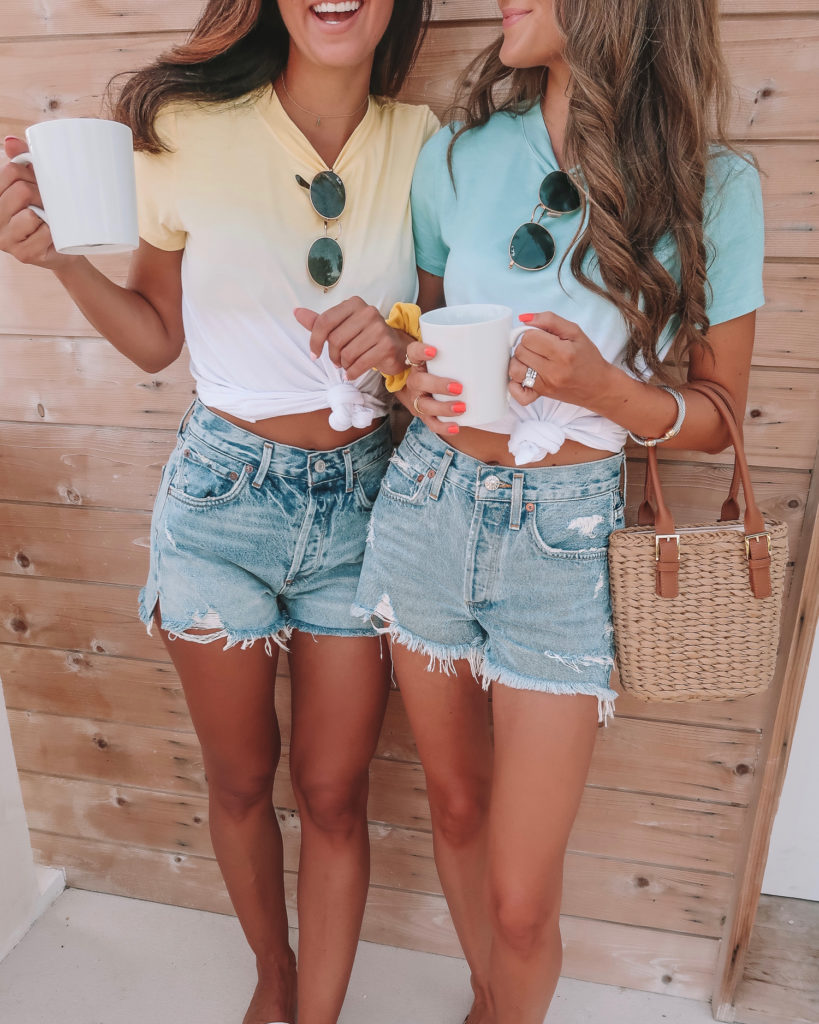 I love love love the brand AGOLDE, and the Parker denim shorts were the most popular pair I wore during last spring and summer. They are an investment, but TRUST ME! They will be your favorite shorts and you'll wear them year over year. Mine are two years old now and are still in great condition – I brought them to St. Lucia with me over Christmas and wore them the entire trip. Just one note about these shorts is that I had to size down one from my normal size, and they have more of a relaxed fit (which I really like). I love the casual frayed edges and the slight distressing. They are the most perfect pair of denim shorts ever created. 🙂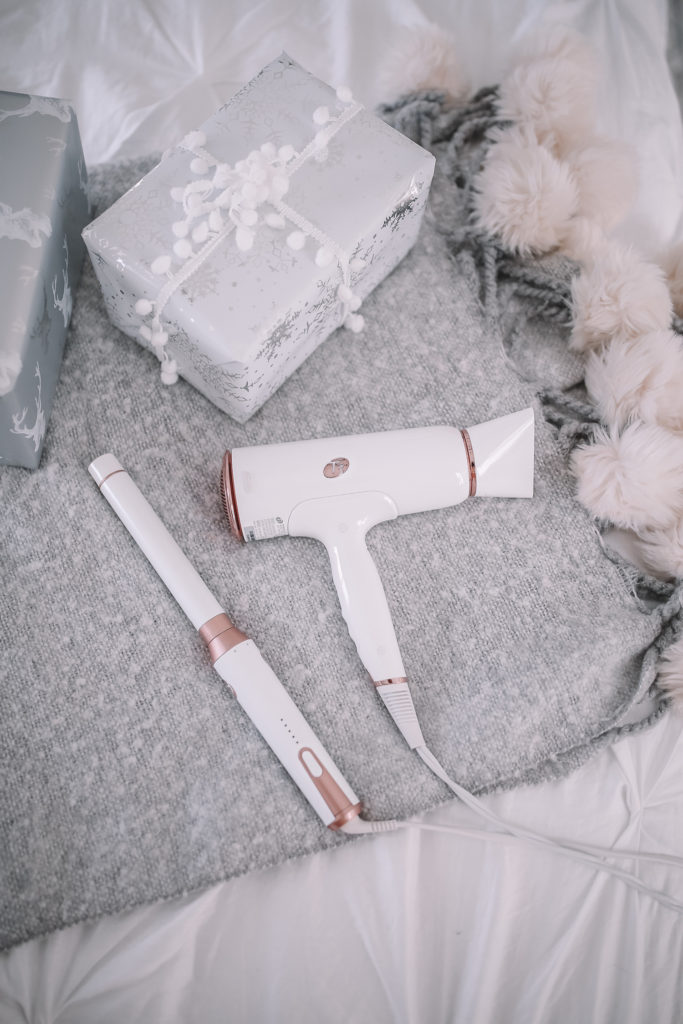 Raise your hand if you received a T3 Curling Wand for Christmas this year!!! I was blown away by all your sweet messages at Christmastime this year. So many of you are using and loving this curling wand. This is the only curling wand I use – and I've been using it for the past five or six years. It curls my hair like no other wand, and I love that you can switch out the barrels to create different looks (although I usually just stick to my favorite, the 1″ barrel). It does get really hot, so I usually keep it on the third or fourth heat setting, and I always use a heat-protectant on my hair first.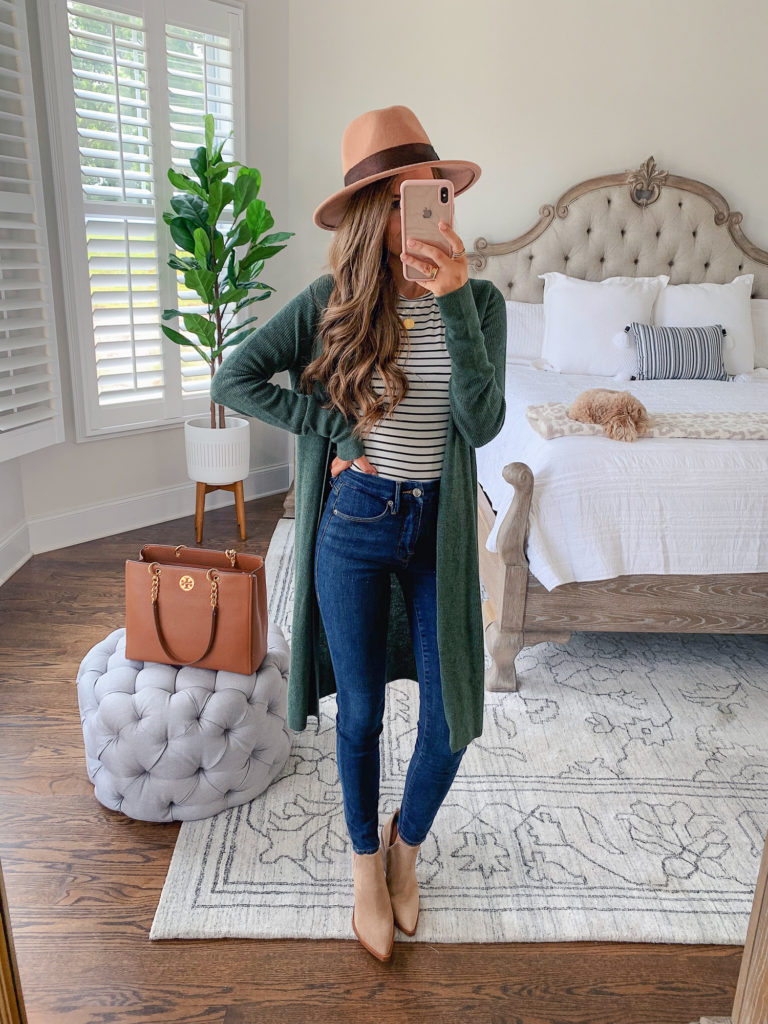 The #2 Best Seller from this past year was this pair of Good American jeans (I have color Blue339). Y'all love a good pair of denim – and this pair is one of my all-time favorites! They're the perfect blue color (not too dark and not too light), have a tiny bit of stretch to feel comfortable but will never stretch out or "sag" on you, and just fit really well. I bought these in July and wore them the entire rest of the year – they transition well through the seasons!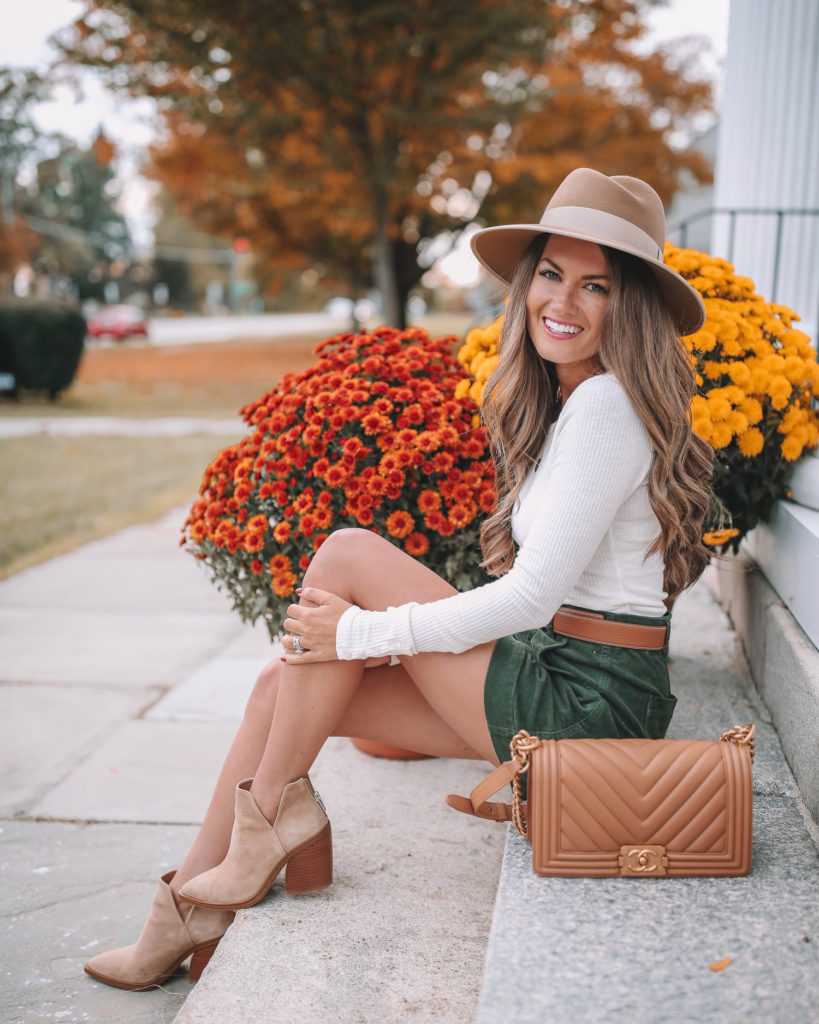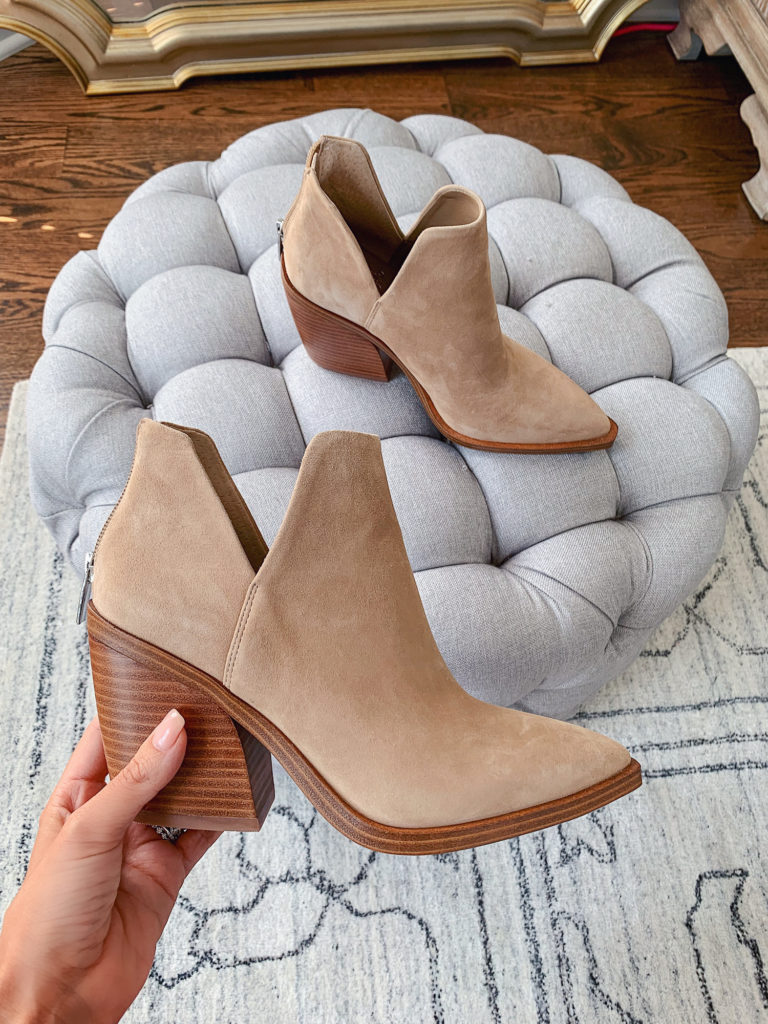 And finally, the #1 SELLER FROM THIS ENTIRE YEAR (drumroll, please): the Vince Camuto Gigietta booties. Y'all went crazy for these booties, and I receives messages upon messages about how much y'all love these and how comfortable they are. My color is the "tortilla suede," but they were so popular that Vince Camuto came out with them in TEN different colors and patterns (I have the snakeskin ones, too). Trust me, you will wear these ALL year long! I wear them in the summer with jean shorts, in the fall with jeans and in the winter with leggings and oversized sweaters.
If you have any questions on any of the above items, let me know in the comments and I'll be happy to answer you there! xoxo