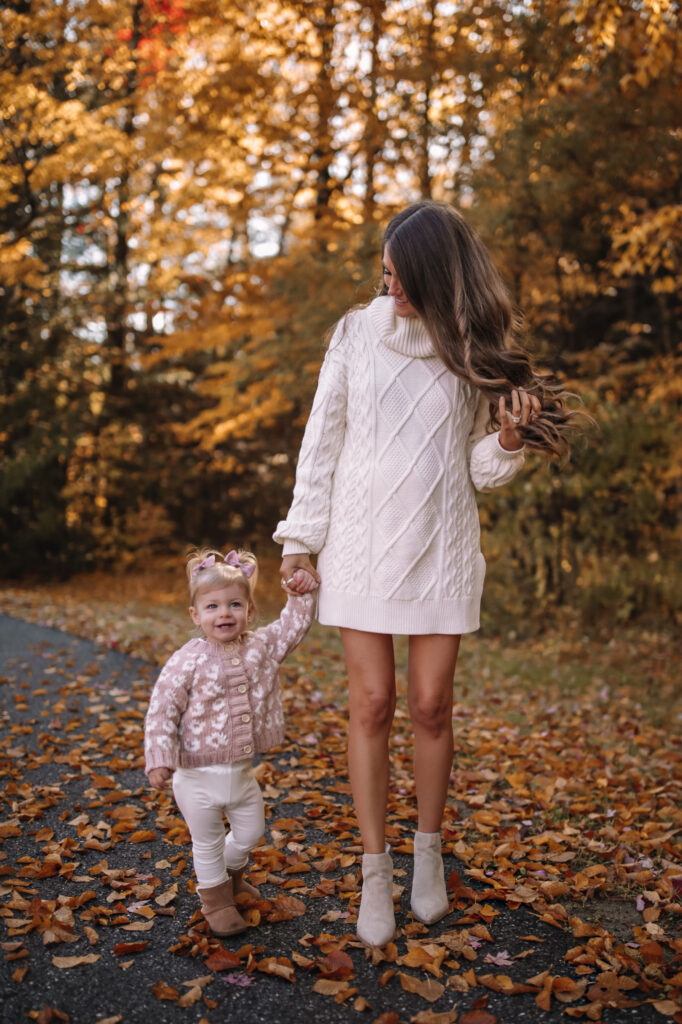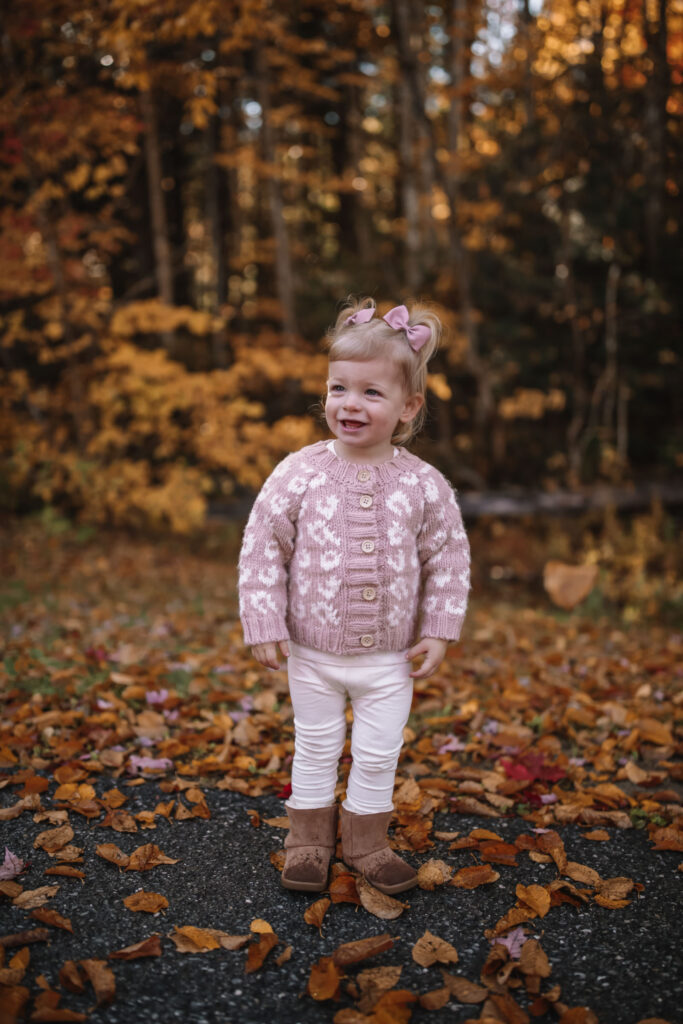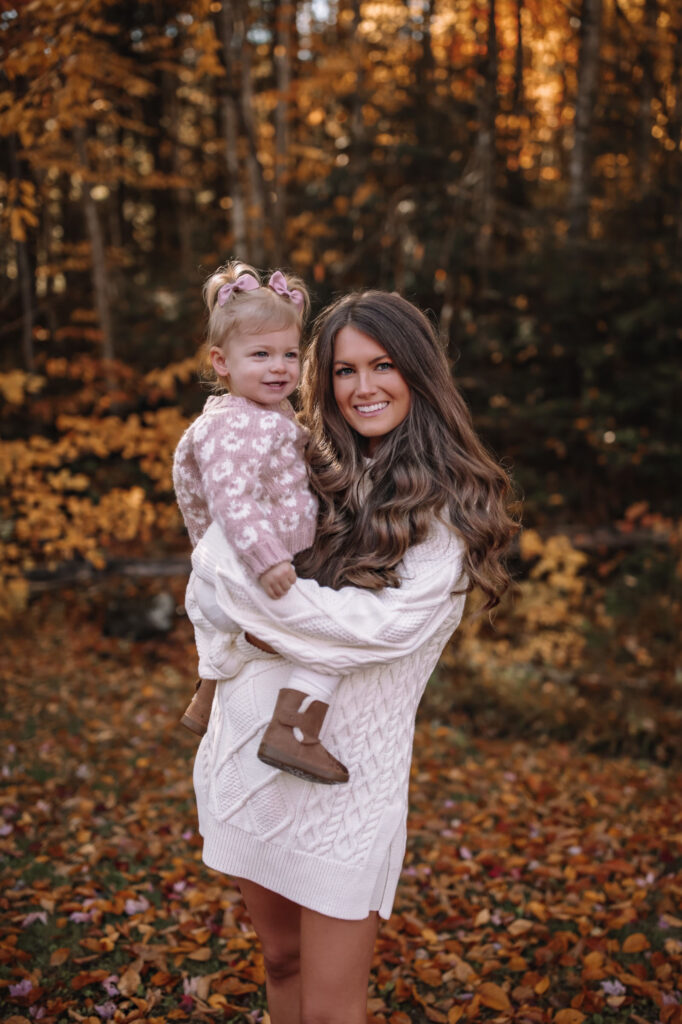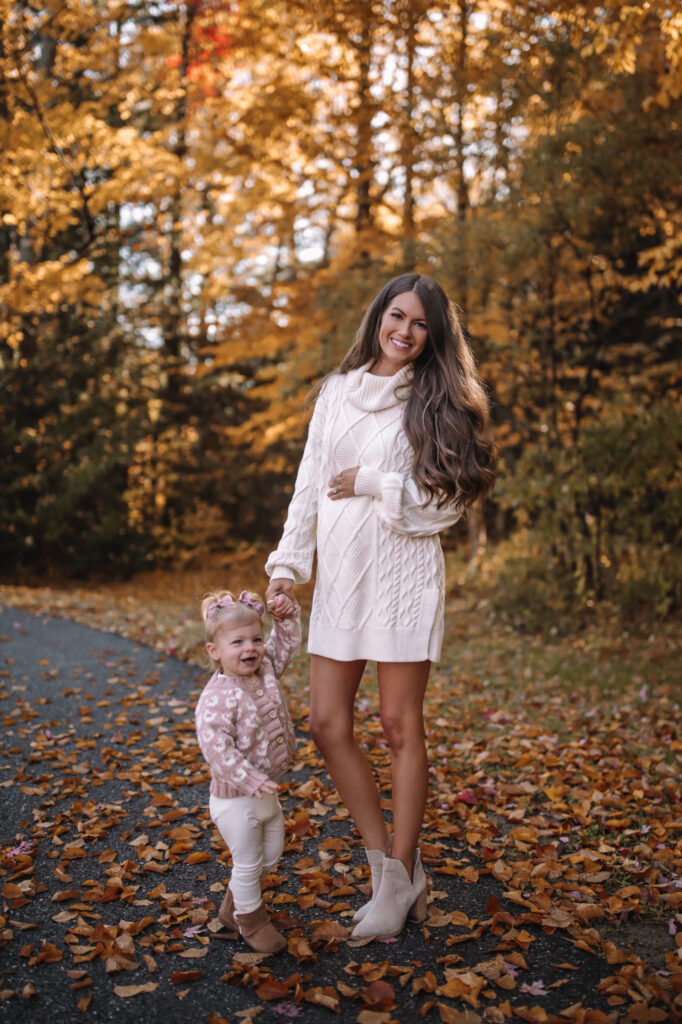 We arrived in Vermont earlier in the week and WOW!!! The leaves are absolutely beautiful here. You always take a slight risk when planning a "fall foliage" trip, but I think we hit the leaves right at peak this year. (I have been both too early and too late in the past!) We are true leaf peepers, lol, we have been driving in the car all week trying to find the spots with the prettiest trees! We found this spot along the road in Dover, Vermont (a very small town) and had to get out of the car to capture its beauty. The cable knit sweater I'm wearing is actually an Amazon find – I paired it with a sweater skirt since it does have slits in the sides! I also plan to wear it with leggings this fall.
My favorite part of these pictures, even better than the leaves, is Kenny's sweet face! She loves playing in the leaves and "throwing" them in the air (although she can't really throw them, she kind of just places them on her head hahah). Her outfit is also a favorite – this cheetah cardigan sweater is absolutely adorable and very warm! I hope she gets a lot of use out of it over the next couple of months!
I hope y'all are prepared for LOTS of fall content coming your way. And a new book review post, too!
xoxo