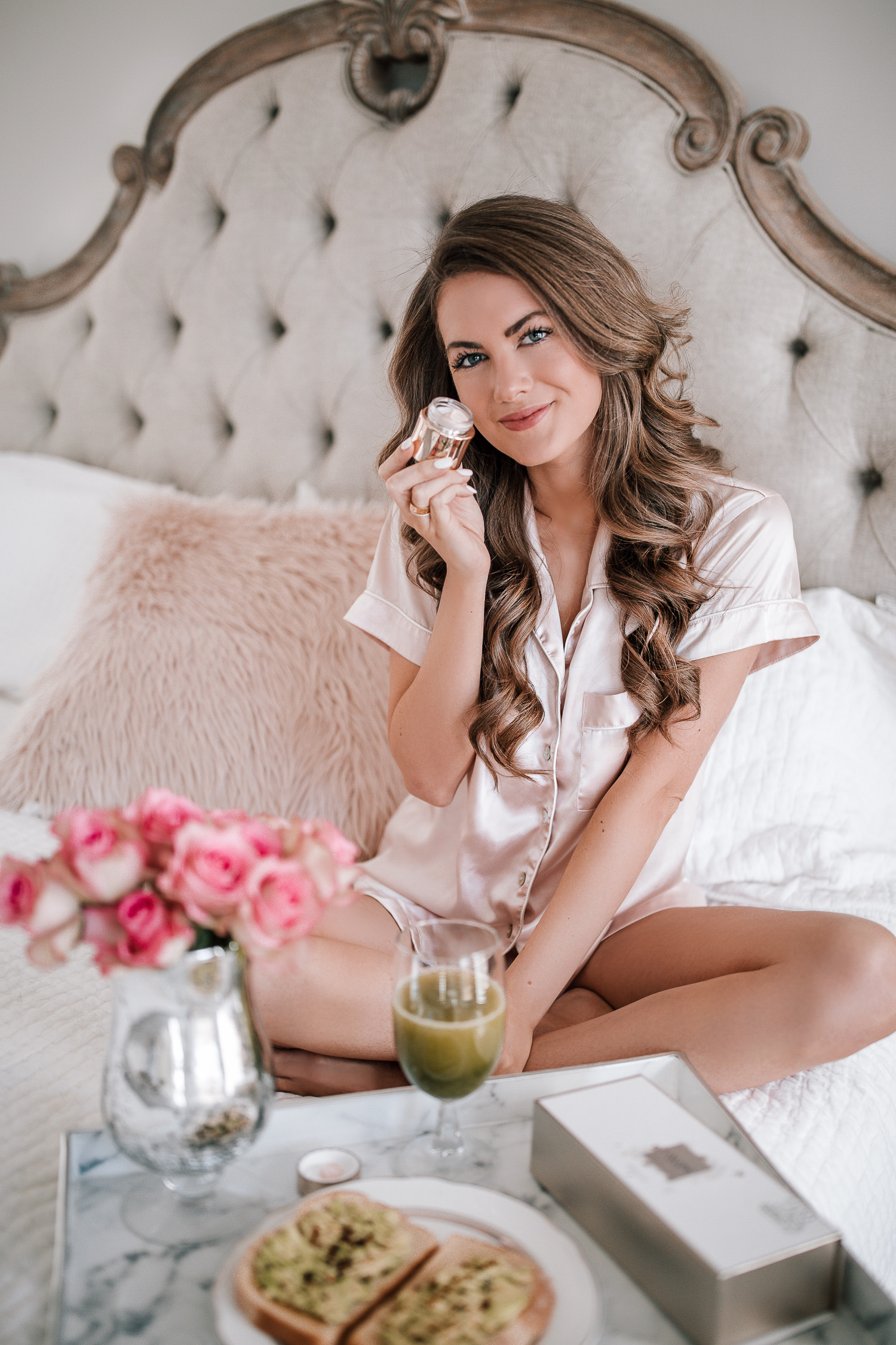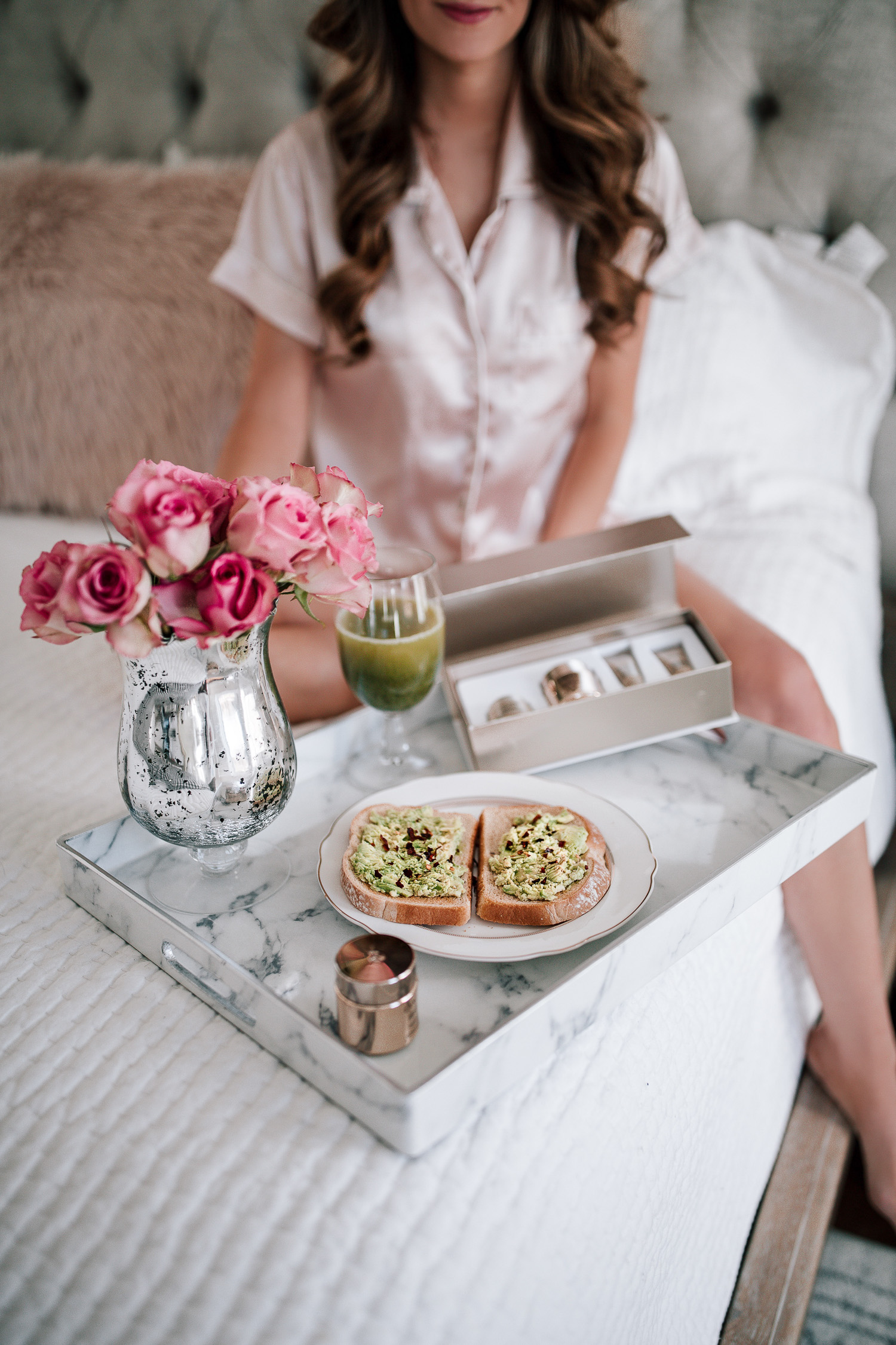 In my teens and early 20s, I never really thought about my skin aging – it seemed like an inevitable thing, but sooooo far away in the future. However, it wasn't actually that far off! Now I'm in my late 20s and have laugh lines, forehead lines and crinkles around my eyes. I don't want to erase all of those – I think some lines (especially crinkles around the eyes) are a sign of a life well lived – and a lot of laughter. However, I am taking some steps now to make sure that my skin stays soft, elastic and young-looking!
A clean diet
One of those step is through diet – you are probably sick of hearing me talk about it, hahah, but I've been eating plant-based and trying to get as many veggies, fruits and plant-based protein into my diet as possible. You've all heard that the antioxidants in fruits and veggies are great for your skin. Believe it or not, healthy fats (like avocado) are really good for your skin too – avocados contain both poly- and monounsaturated fatty acids, which protect your skin. Monounsaturated fats keep the top layer of your skin moist so it's soft and healthy looking, while polyunsaturated fatty acids guard skin from sun damage. Avocados also contain between 2 and 6 micrograms of biotin – the same supplement that many women take for strong and healthy skin and nails. That's why starting off your morning with avocado toast and a green smoothie is a winning combo – for your insides and your outsides 😉
The right skincare products
Another way I've been battling aging is with Lancôme's new Absolue Revitalizing & Brightening Soft Cream (I bought mine from Nordstrom!). Ever since we got home from Mexico my skin has been drier than normal (probably because of the temperature/humidity difference), and I found myself needing a heavier moisturizer. The Absolue Revitalizing & Brightening Soft Cream is indeed packed with moisture, but it also has a transforming texture that visibly reduces fine lines and wrinkles. I don't know what it is about this product, when I use it, my skin looks and feels visibly tightened and plumped! I like to use it in the morning, almost as a primer, before applying my makeup. Just check out some of the reviews on Nordstrom's site – one woman says, "I used it and am blown away by the results – my laugh lines are gone, I don't know what's in this cream but it plumps my skin up."
I highly recommend splurging on the Absolute Discovery Set, it is the EXACT SAME PRICE as the Absolue Soft Cream but contains the full-size cream, as well as Revitalizing Oleo-Serum, Revitalizing Eye Cream, and Nourishing Lip Balm Honey-in-Rose. They eye cream is really nice – I use it at night before sleeping – and the nourishing lip balm feels sooo good and buttery on your lips. Plus, the entire kit smells like fresh roses! Even if it didn't do a lick for my skin, I'd STILL use it for the scent alone!!
Silk pillowcase
My final tip for younger looking skin is to sleep on a silk pillowcase! I cannot stress this enough. I switched over to a silk pillowcase maybe four or five years ago and have never looked back – I even pack mine with me when I travel. Sleeping on silk has numerous benefits – silk fibers are less absorbent than other fibers, so they help lock in your skin's moisture and whatever products you apply to your face before bed. The smooth fibers also reduce facial wrinkles (and split ends). I seriously wake up in the morning without ANY pillow wrinkles on my face.
Okay that's about it for today, but I'd love to know your tips for younger looking skin! Let me know if you have any good ones 🙂
*Thank you to Nordstrom for sponsoring this post