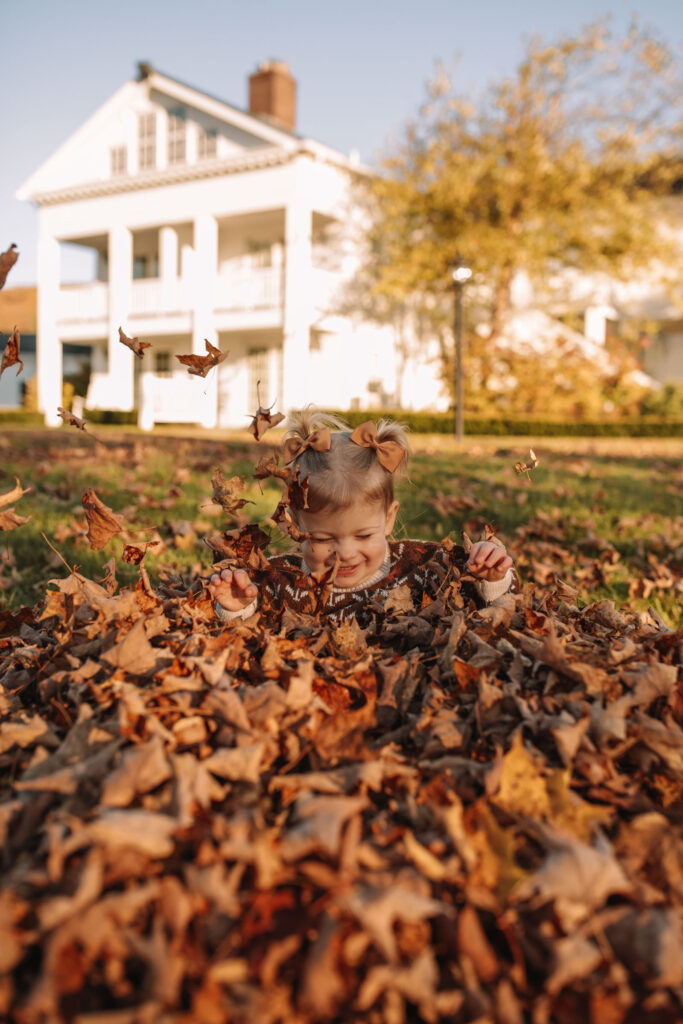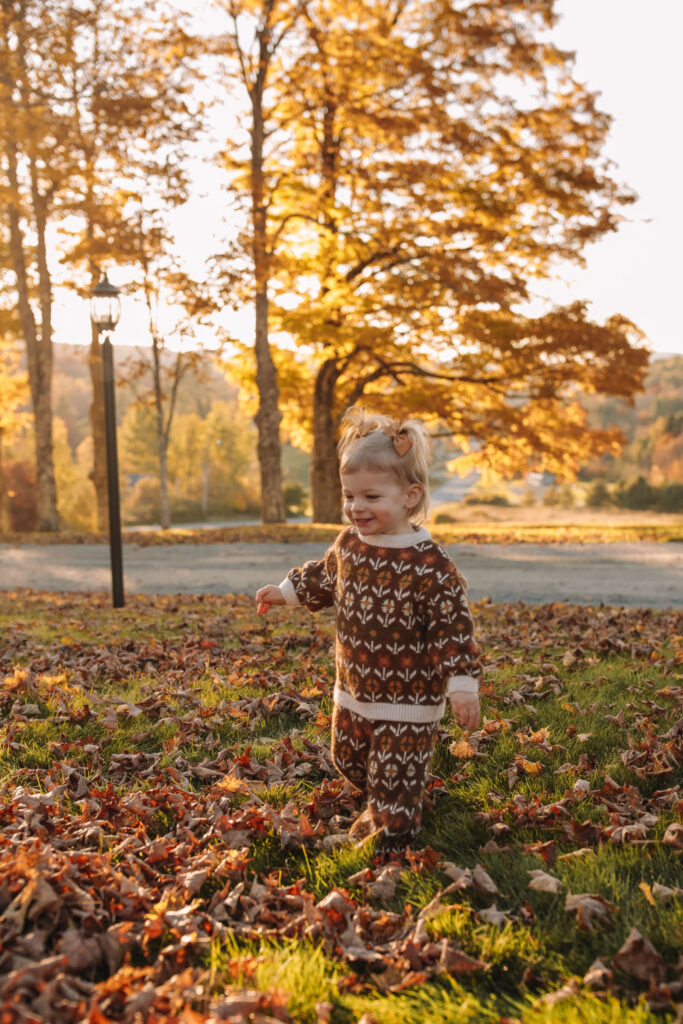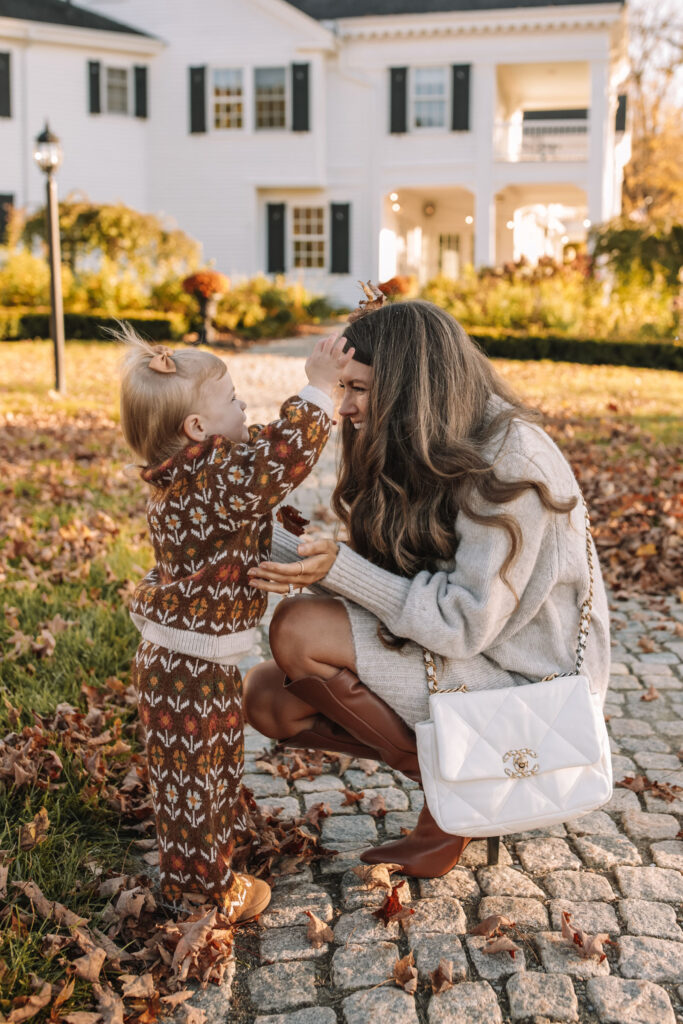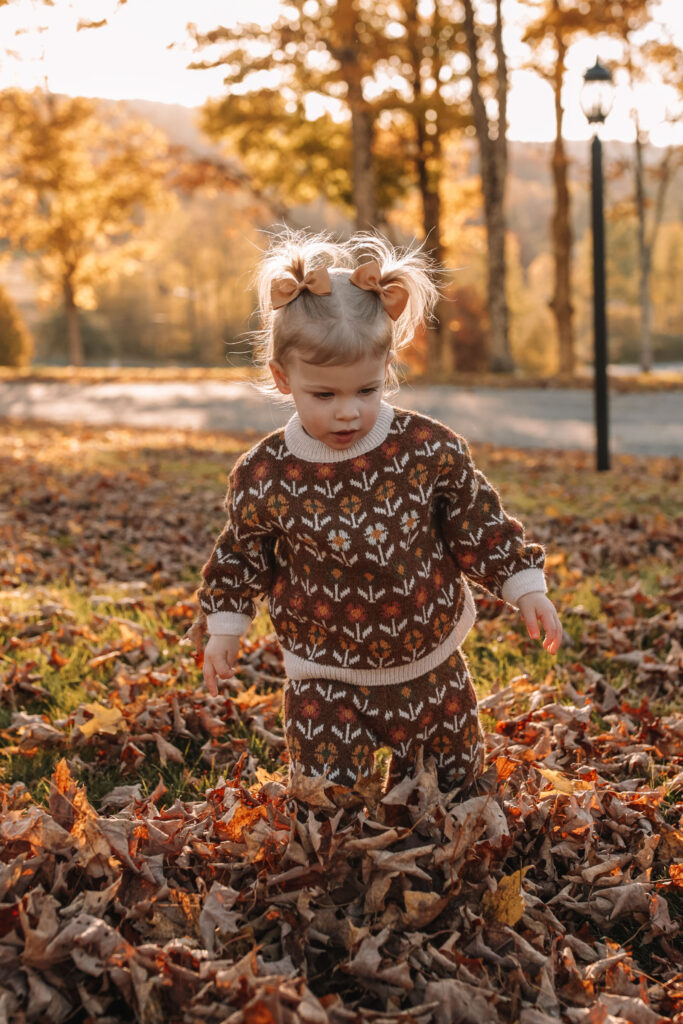 One thing I discovered on our Vermont trip is that Kennedy is, indeed, a fall lover like her mom. Haha! I'm serious, though. She finally had an opportunity to play in the leaves (and jump in a big leaf pile), and she absolutely LOVED it. I don't know if I've ever seen her smile so big! Our hotel, the White House Inn, had a huge, spacious lawn that was absolutely perfect for young kids. There were also some Adirondack chairs set up out front – I would have loved to sit out there with a glass of wine, but I was content with just walking around and enjoying the scenery and the beautiful fall leaves.
While the White House Inn wasn't big enough to warrant a full blog post review, I will say that we really loved our time there! If you're planning a fall road trip, it is definitely worth a stop along your route. The inn is perched on a hilltop overlooking the town of Wilmington, Vermont – a very small town, but absolutely gorgeous during the fall. With only 18 rooms, the inn is small, as well, but it has a rich history (it was built in 1915!) and is even known to be a bit haunted (by the ghost of a woman named Clara!). We loved our cozy rooms at the inn, and especially loved waking up every morning to a complimentary continental breakfast, steaming hot coffee, included!
Now that we are back home and back to reality, we're planning on soaking up our last weekend before Halloween. We're going to watch the Clemson game tomorrow and then take Kennedy to a Fall Fest on Sunday afternoon! The leaves in North Carolina are starting to change a little bit, although it is nowhere near as pretty here as it was in Vermont. Maybe soon, though!
Have the leaves started changing where you are?
xoxo