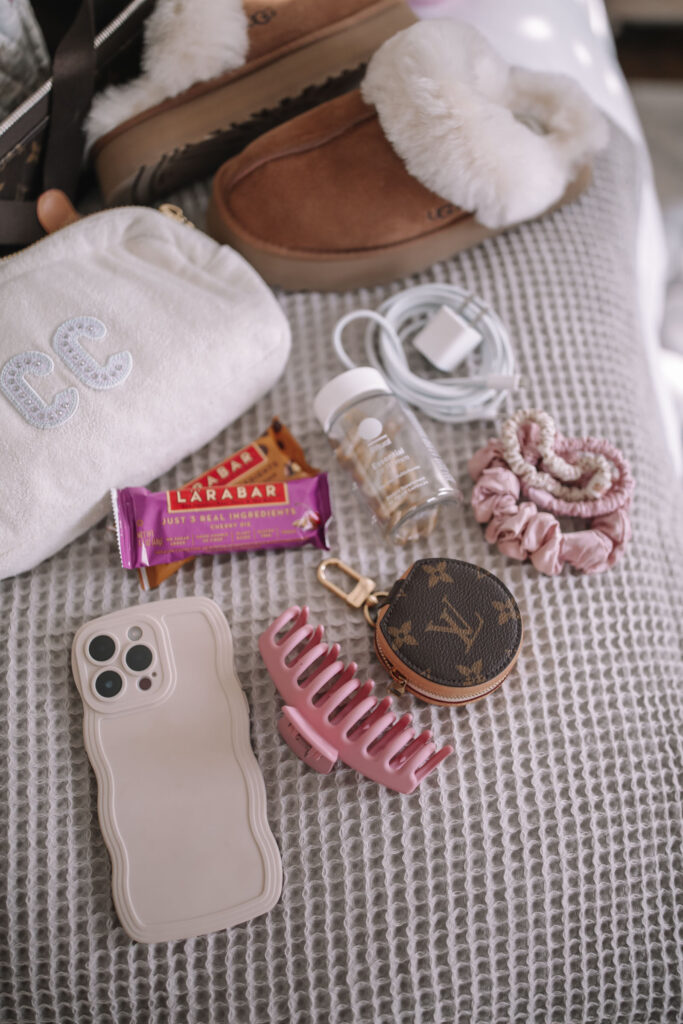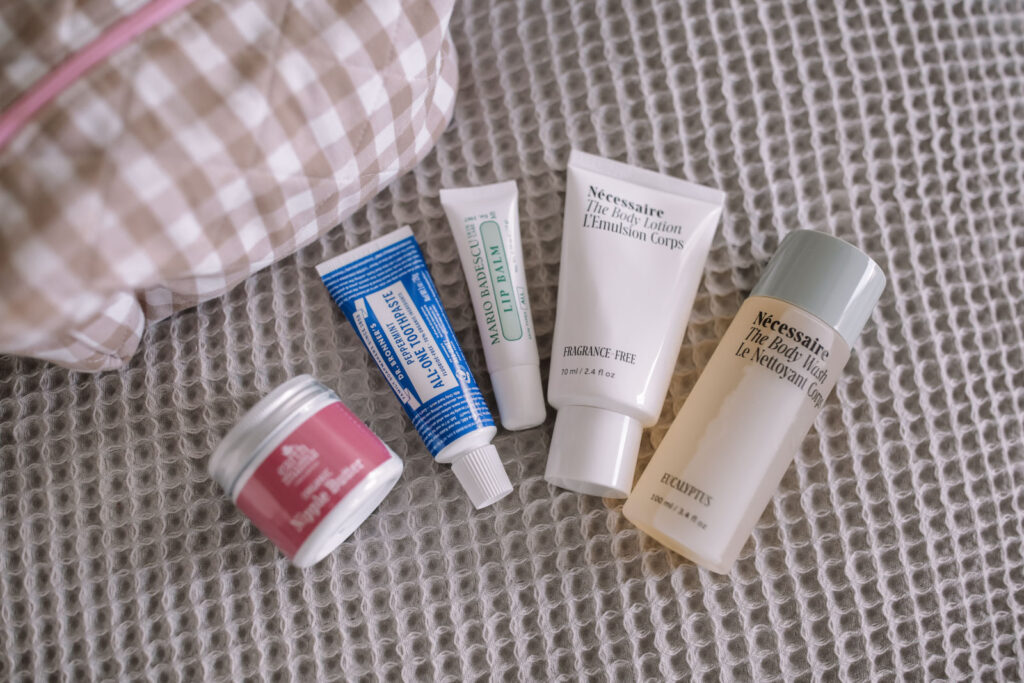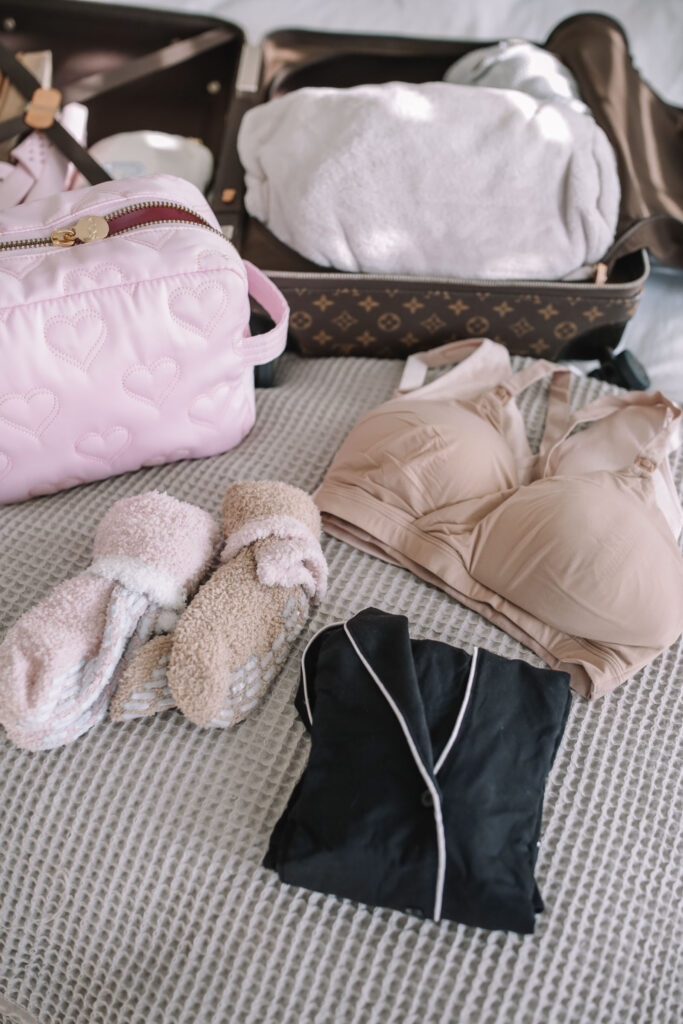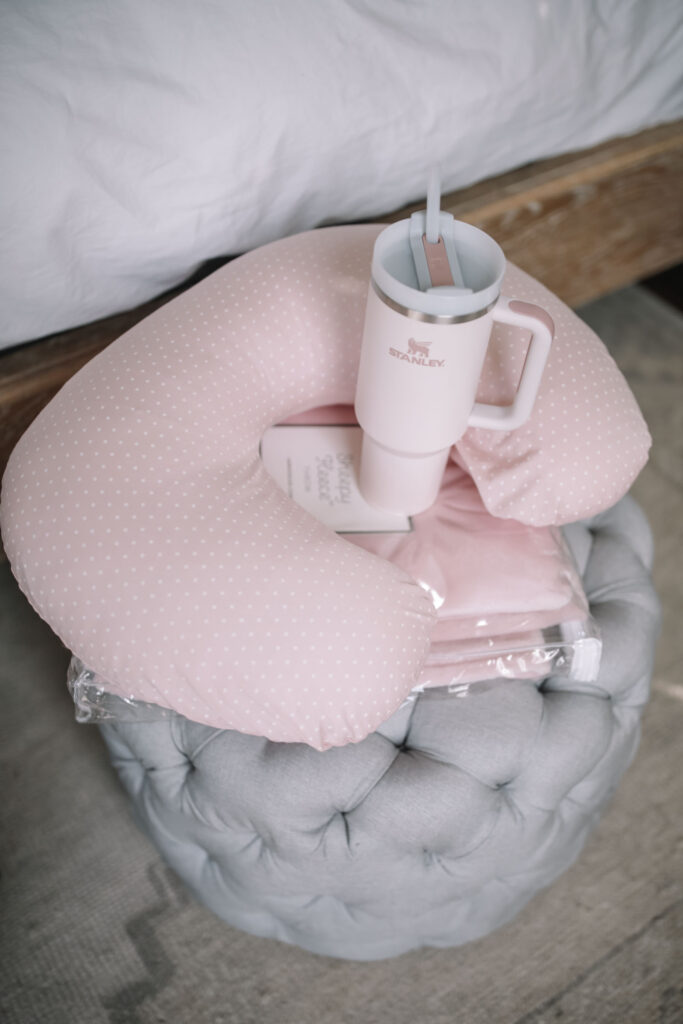 Good morning!! I'm so excited to share what's in my hospital bag today, and I thought it was only fitting to share it on baby's Due Date! I wanted to round up everything I'm bringing with me to the hospital for baby #2. A lot of this is based off of my experience having Kennedy… I made the decision to leave some things at home that I brought last time and decided to bring a few extra things as well! For instance, last time I didn't bring my slippers with me and I REALLY regretted it… so I'm packing them this time. And last time I packed a bunch of underwear (LOL). Trust me, you will not be wearing regular undies after birth! The hospital gives you tons of disposable underwear, so that's what I'll wear instead.
I really didn't want to overpack, so I really am only bringing the necessities or items that I used last time!
My Bag
CLOTHES & SHOES
TOILETRIES
Lip balm (Essential because your lips dry out in the hospital!)
Nécessaire Set with travel-sized body wash & body lotion
Toothpaste & toothbrush
Eyeglasses, contact solution & contact case
Cotton swabs & cotton pads
Face cleanser
Moisturizer
MISCELLANEOUS ITEMS
Drivers license and insurance card
Extra-long phone cord (the hospital bed is always far away from an outlet)
Blanket and pillow from home
Boppy pillow for breastfeeding
Some snacks (like Larabars and organic hard candy)
"Thank you" baskets for the nurses filled with goodies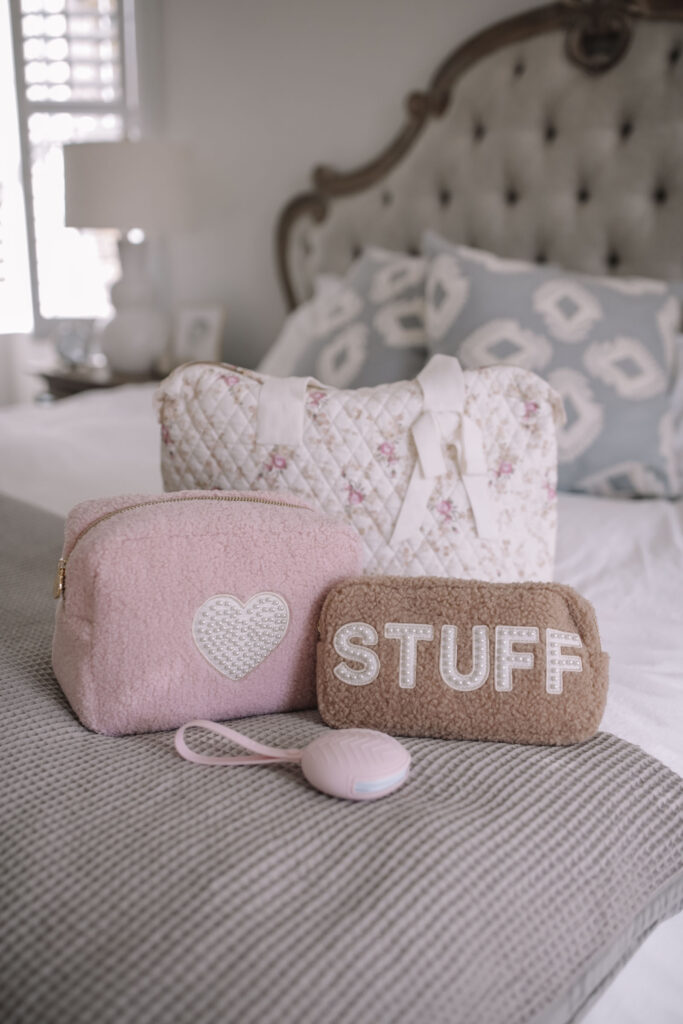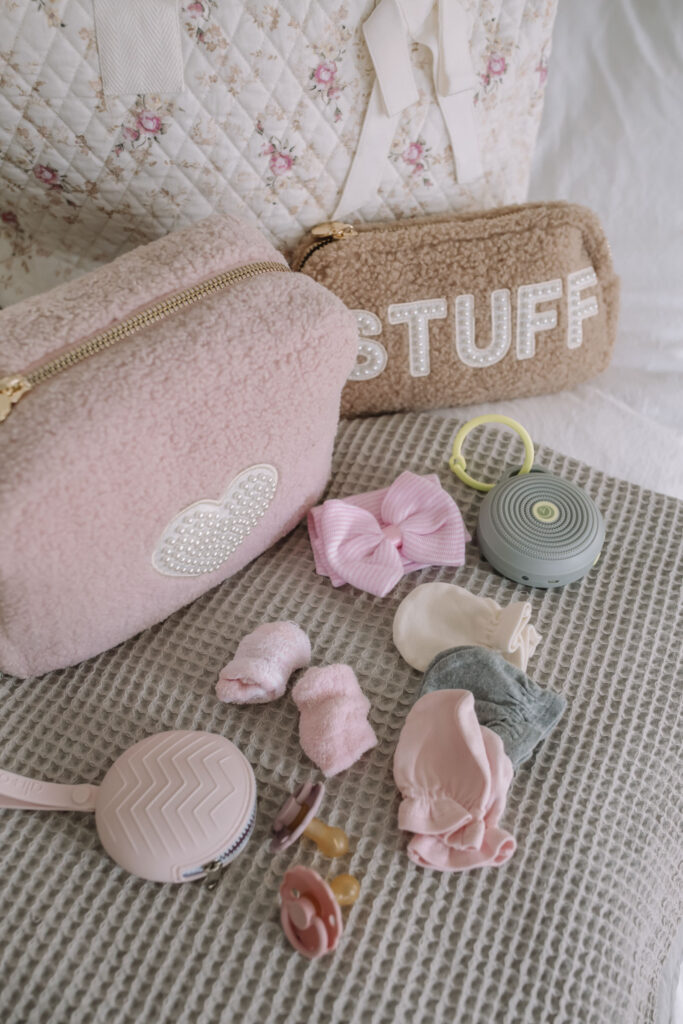 Baby's Bag
Diaper bag
Going home outfit & matching hat (two options)
Mittens (so she doesn't scratch herself)
I feel like the baby's bag doesn't have much in it, but last time we packed a ton of clothes and swaddles for Kennedy and did not use them at all!! The hospital provides swaddle blankets and we were constantly unwsaddling her to do skin-to-skin and breastfeed, and then swaddling her back up. It wasn't until our last day in the hospital that I really needed the outfit/accessories I brought her.
Here are a few collages I made that really sum everything up that I'm bringing!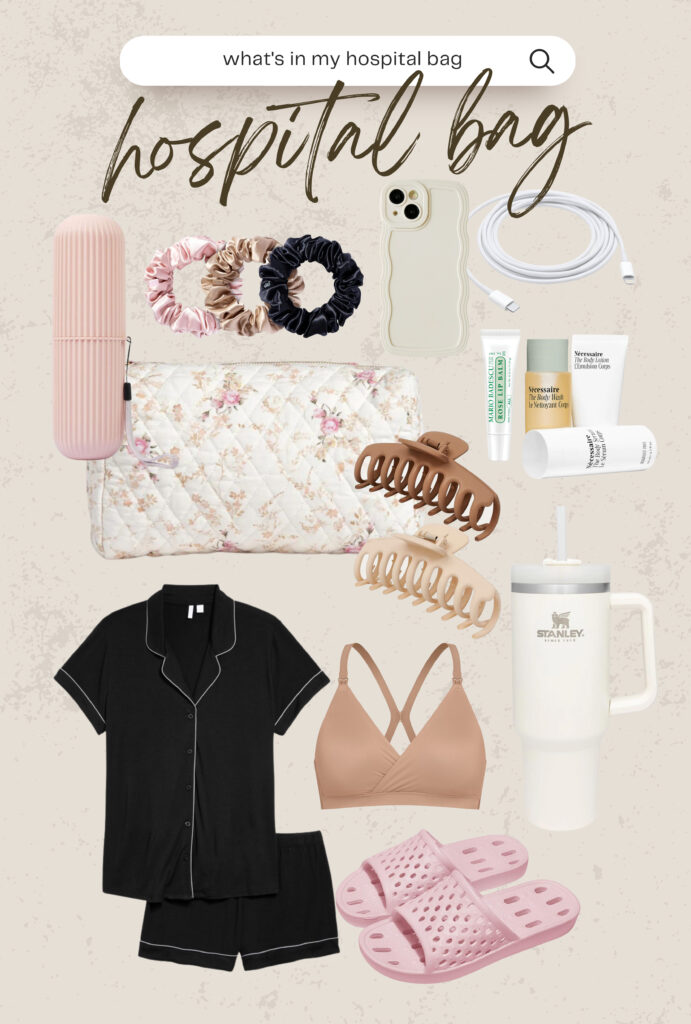 travel toothbrush case // Slip silk scrunchies // wave frame iPhone case // phone charger // Loveshackfancy Octavia bag, similar here // claw clips // Mario Badescu lip balm // Nécessaire Travel Set // Moonlight Eco short pajamas // Bra-llelujah nursing bra // Stanley tumbler // pink shower sandals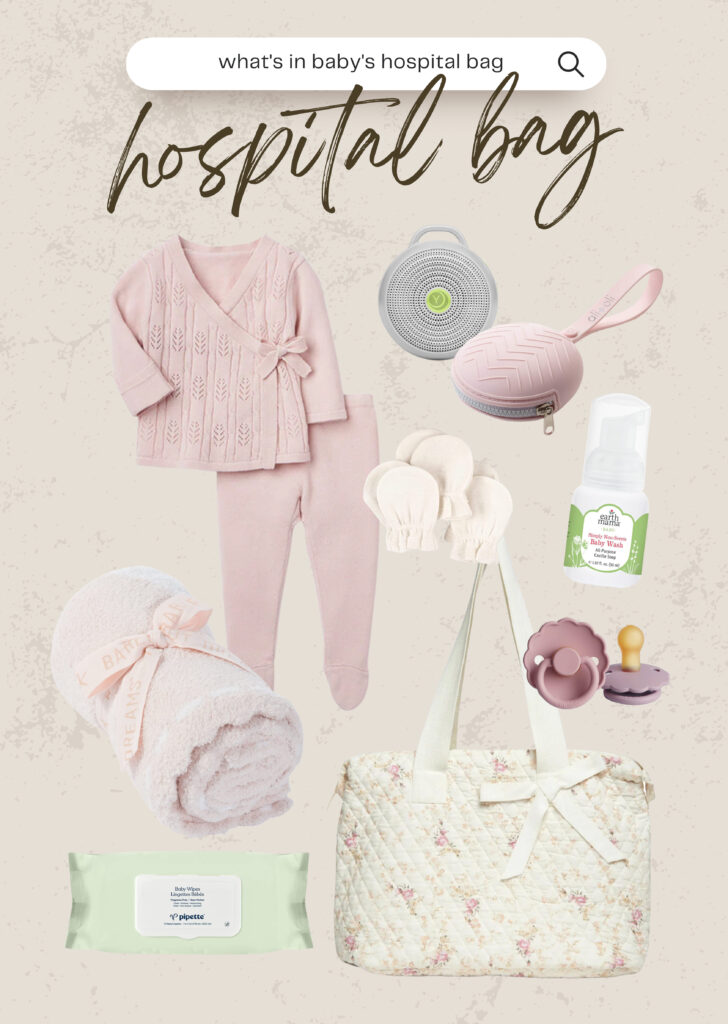 baby coming home outfit // sound machine // Pacifier holder // Mittens // baby wash // Pacifiers // Barefoot Dreams baby blanket // baby wipes // Loveshackfancy Oran bag
Let me know if you have any questions!! Maybe soon I'll have a baby update!!!! 😀
xoxo