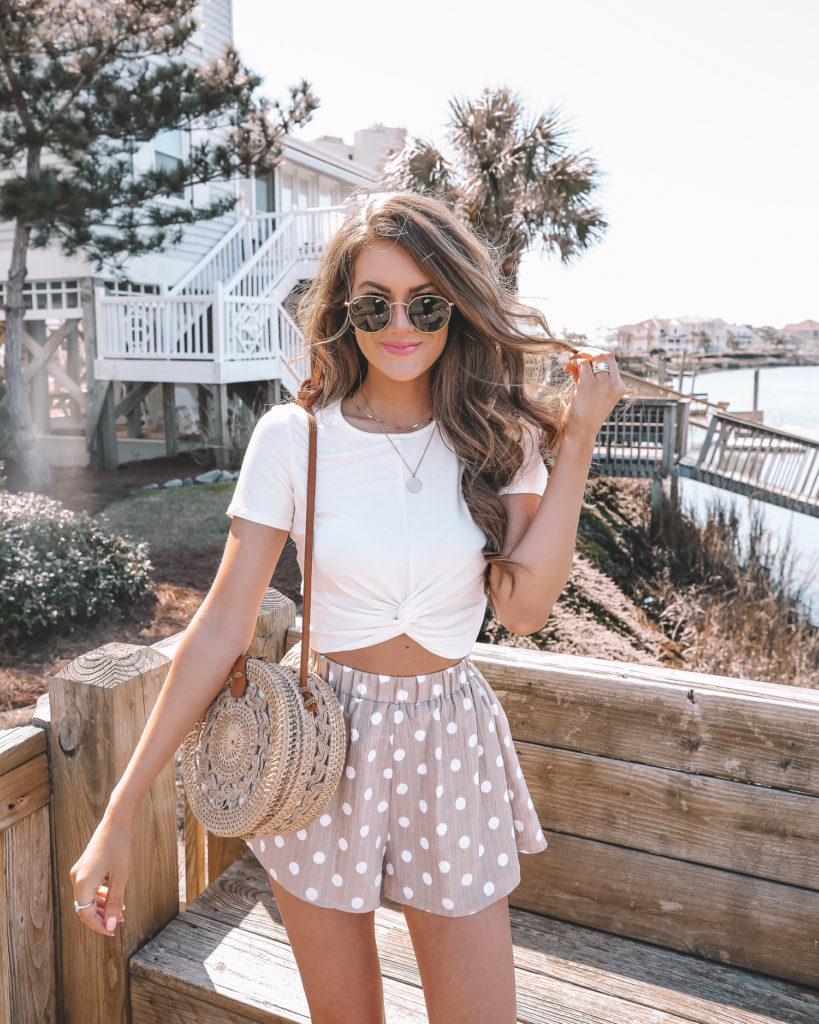 Happy Monday, friends! I thought it would be fun to just sit down and chat with you guys today about what's been going on in my life lately and some of the things I've been loving (apologies in advance if it's SUPER random, hahah!). First up: this cute outfit combo! These polka dot shorts are still fully stocked and fit TTS (I'm wearing a size XS). I'm wearing this tee but it's sold out – you could really wear ANY white tank or tee with these shorts, but I did find some really similar ones if you want my same look – try here, here and here. I am obsessssssed with this outfit combo! It also looks really cute with a denim jacket!
Next up, I've been doing some online shopping, trying to figure out what to wear in these weird "transitional" months as we (hopefully) move into warmer spring weather. Surprisingly, I've been shopping a ton at Forever 21 – they are KILLING it right now with casual cool clothing!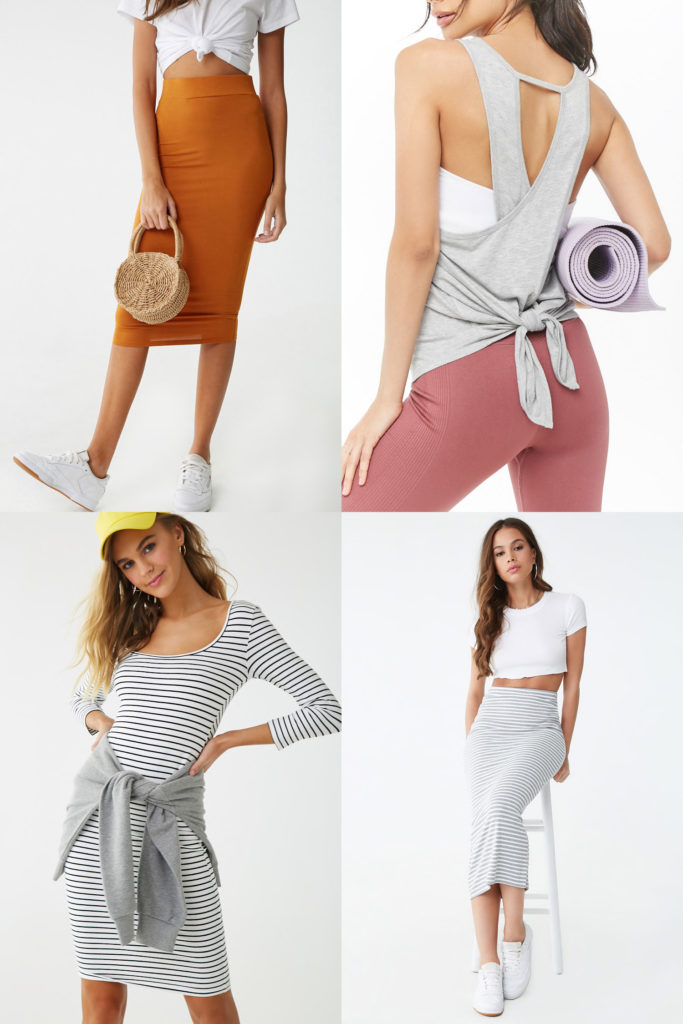 Top left // top right // bottom left // bottom right
Here are some pieces that I recently ordered, and they came in over the weekend. I am seriously in love with all four looks – how comfy do they look? I plan to style them very similarly (with white sneakers, a baseball cap, etc.) so look out for some of these pieces in some upcoming Instagram photos!
Okay, next up, something SUPER exciting that I've been dying to tell you guys about!! If it seems like I've been taking a lot of trips to Ocean Isle Beach on the North Carolina coast lately, you'd be right – and it's because Chris and I just bought a beach condo! It's an investment property, so we plan to make a few renovations and rent it out during the summer months. But when it's not in use, you can bet that we'll be down there soaking up the sun. It is SOOOOO cute, you guys! It's only 1,000 square feet but it's just a few steps away from the ocean and there's even a community pool. We bought it completely furnished, so we could start using it right away. Here are a few pictures: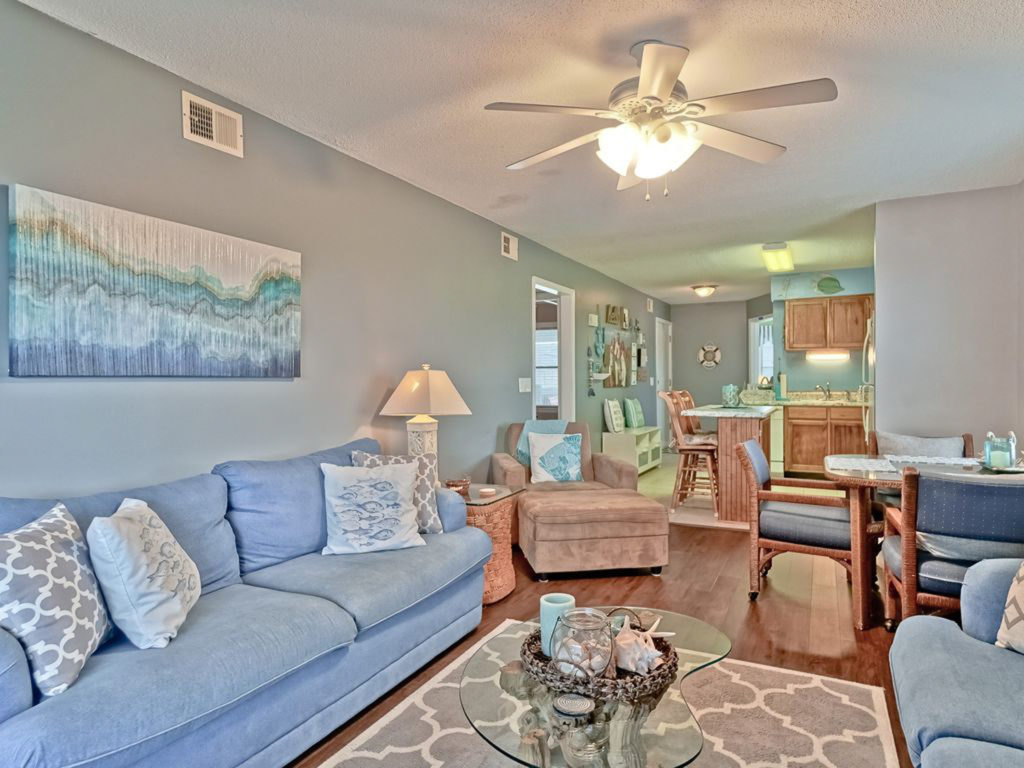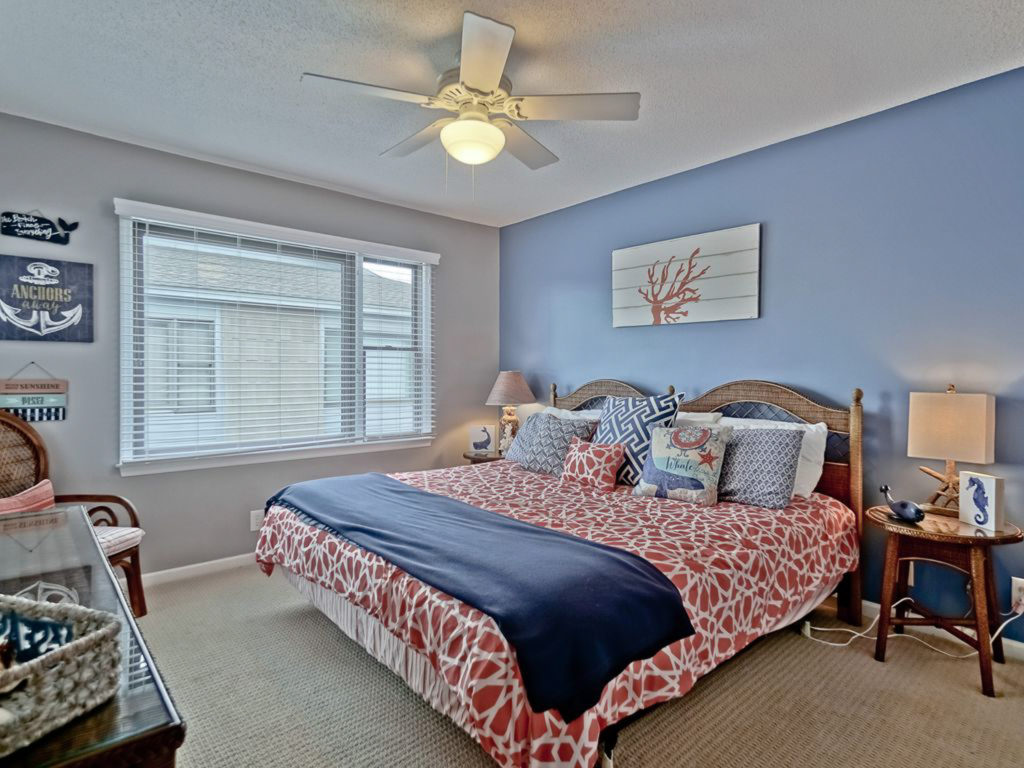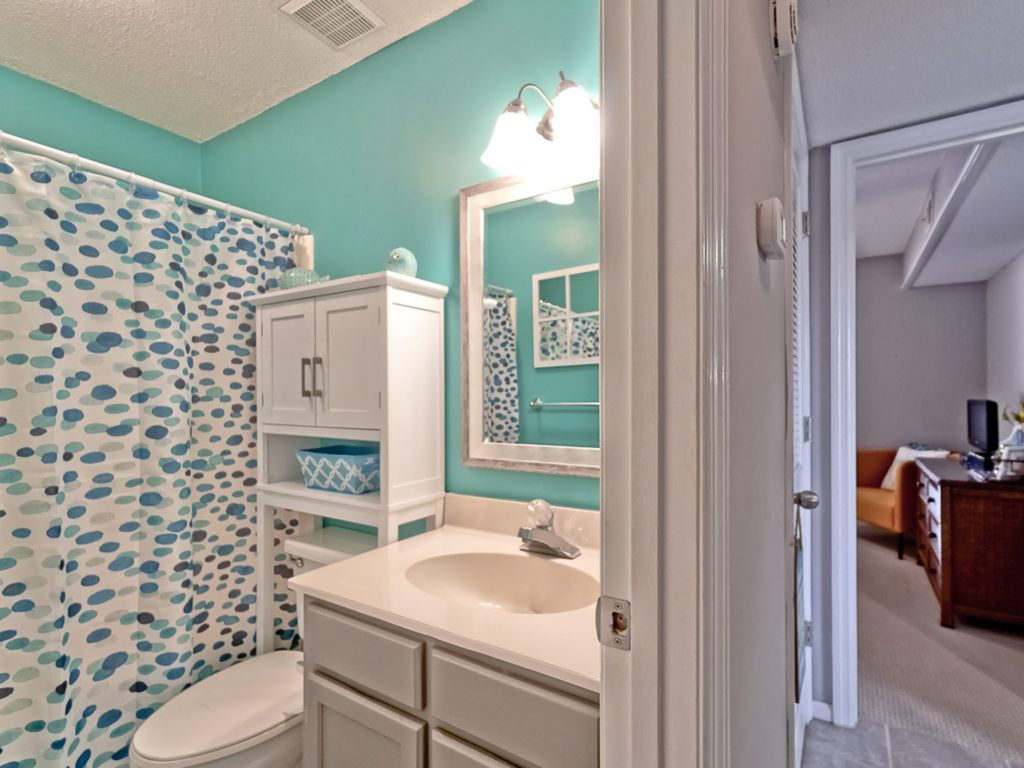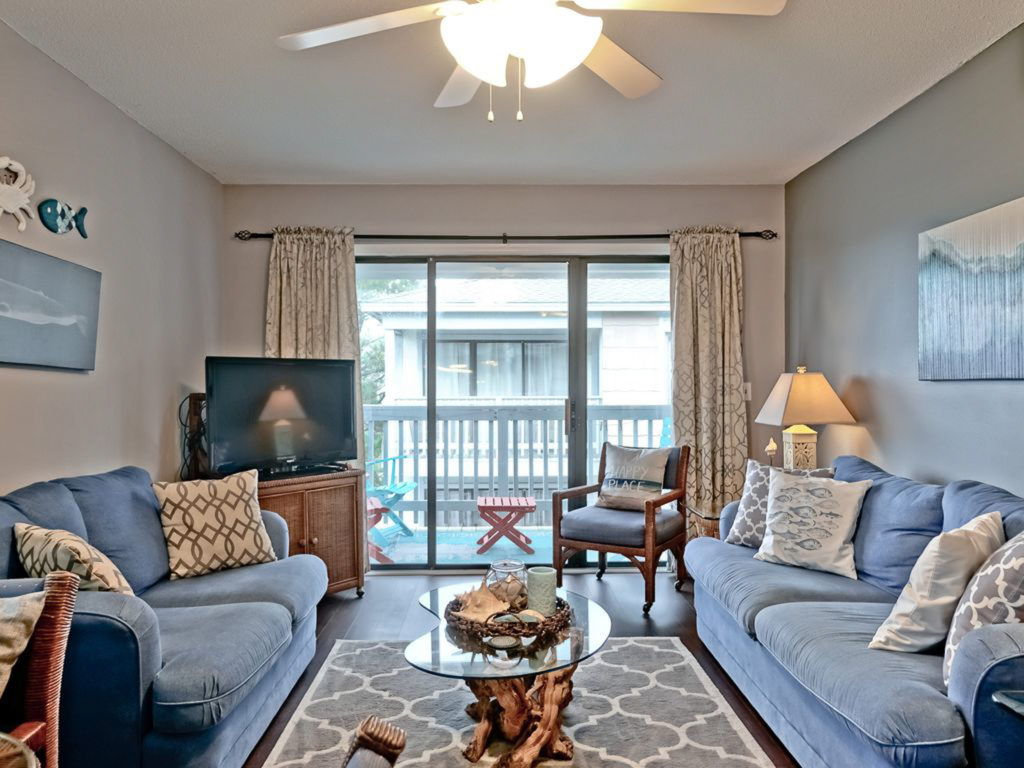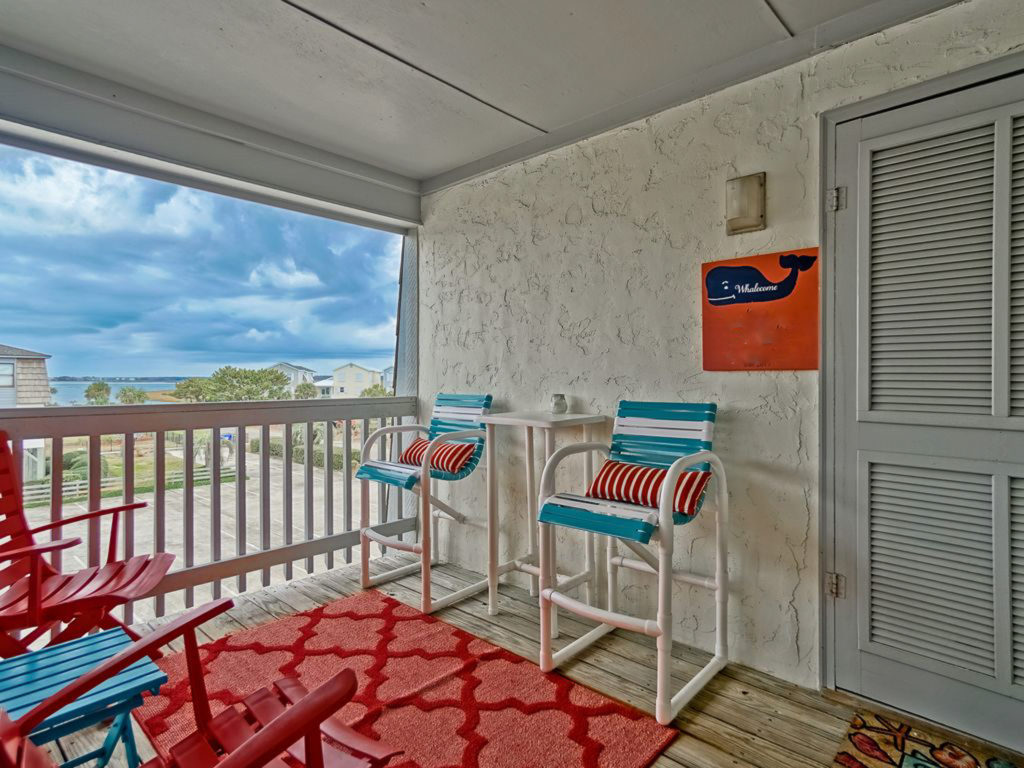 I've already been down several times, once with Chris and a few times with my family, and even though it's been really cold, it's so relaxing to just be by the sea. My family grew up taking vacations every summer to Ocean Isle Beach, and some of my best and happiest memories took place there. Chris and I are so excited to own a little piece of it now, we can't wait to go there when it's finally warm outside, and eventually bring our own children so that they can make their own happy childhood memories there! (P.S. If you're looking for some real estate in Ocean Isle or Wilmington, I HIGHLY recommend working with Baxter at Keller Williams! He made our entire experience so easy and I just had to share!)

Like I said above, we do plan on making a few renovations to it – so if you have some ideas, we would LOVE to hear! We want to wait until next fall to start any major renovations, but until then I do plan on replacing just a couple of furniture items and making the place feel more like "ours." In the process of searching for furniture, I discovered Serena & Lily – perhaps the home store of my DREAMS! Everything they sell is light, beachy and beautiful. I mean just look at these rooms: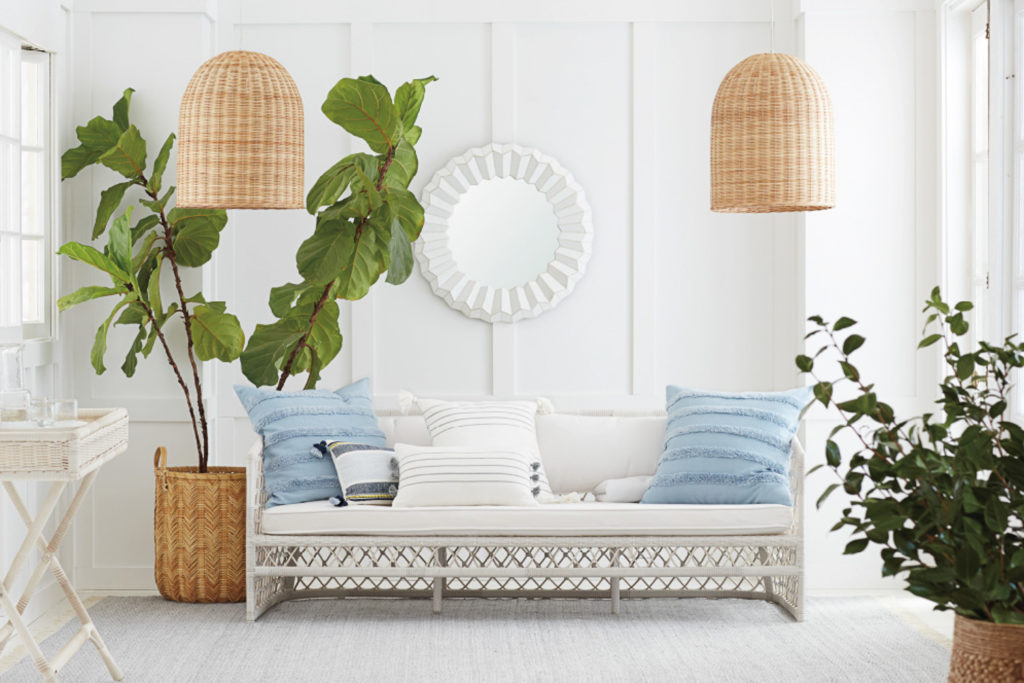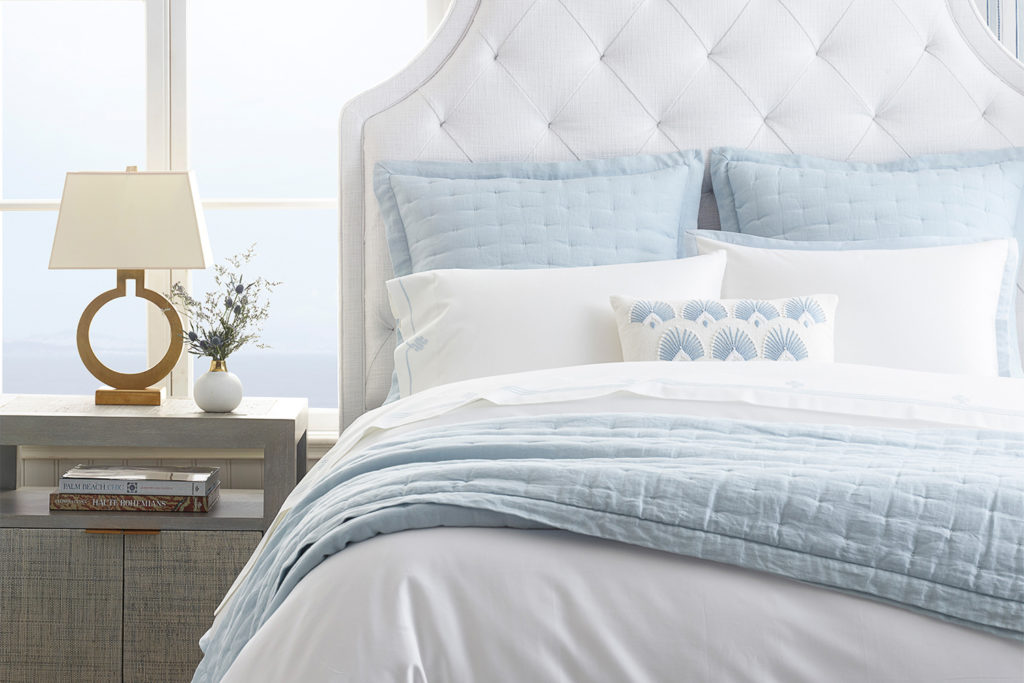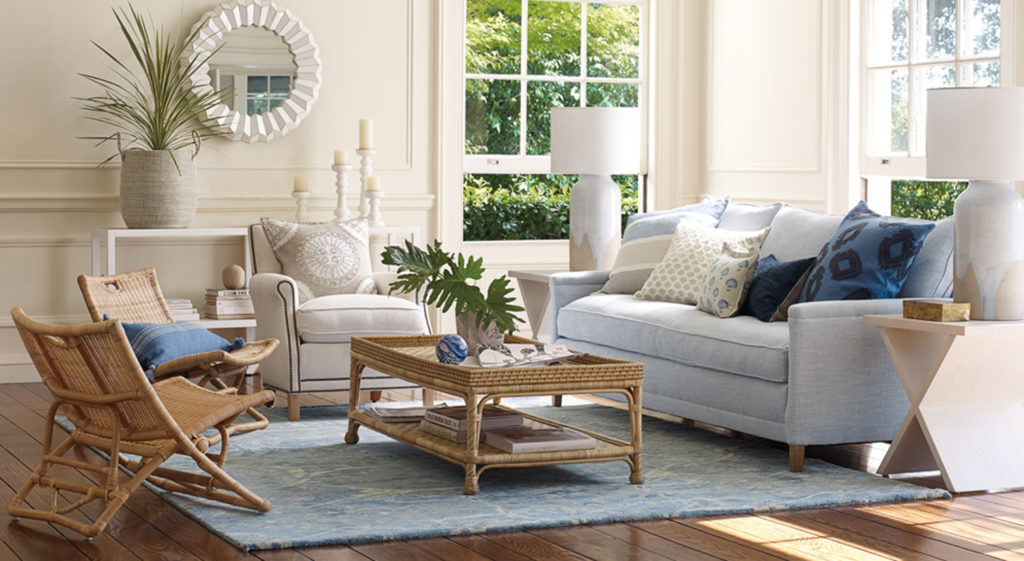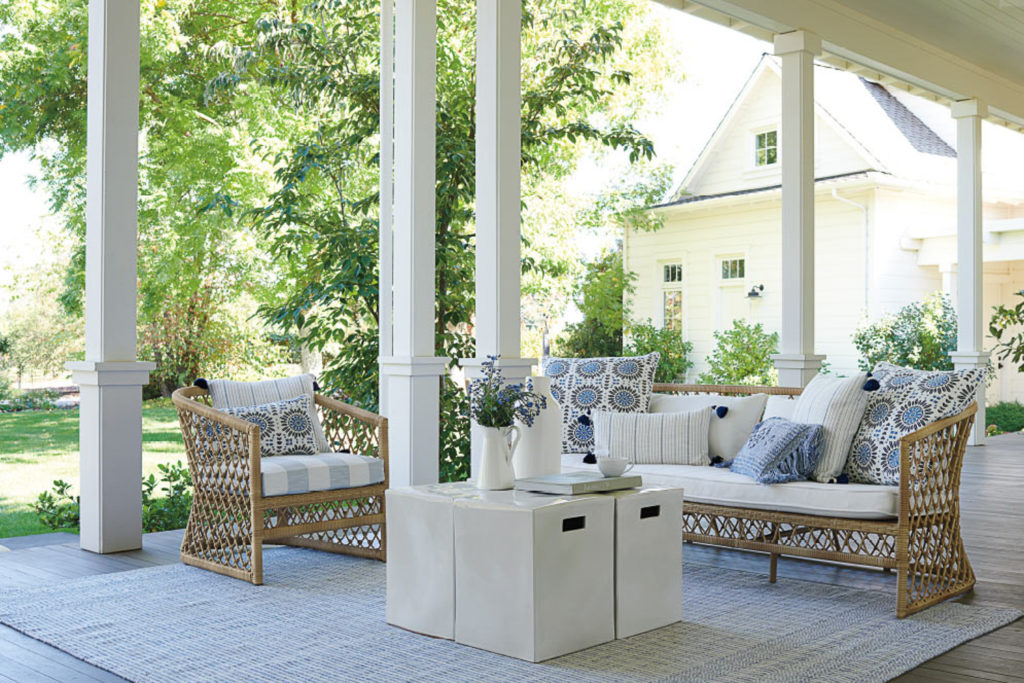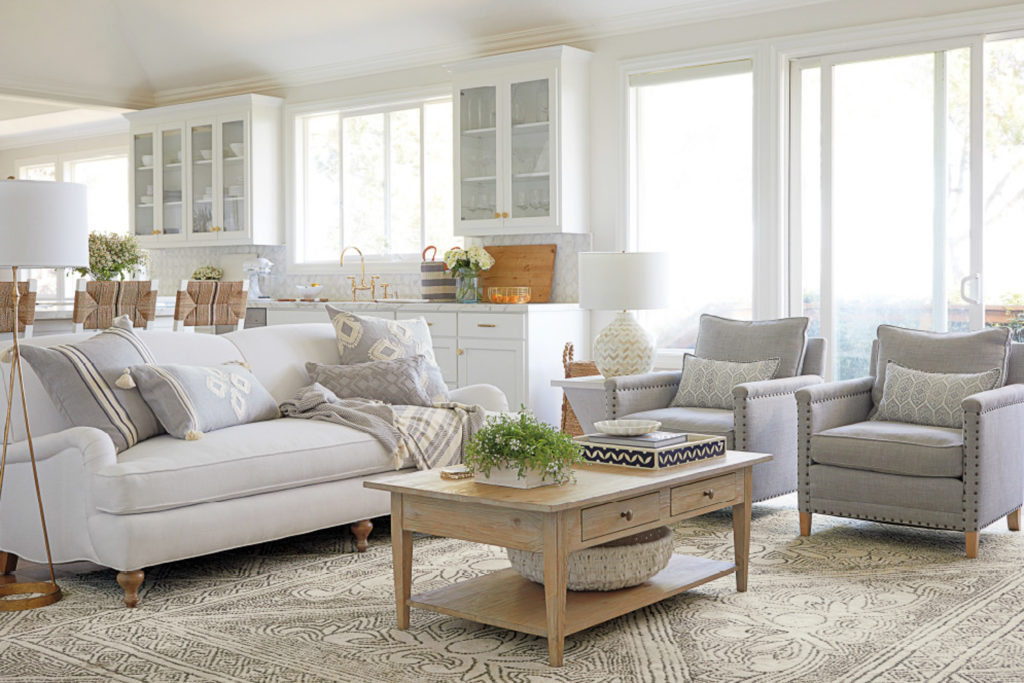 So far I've ordered some new bedding, some pillows and this gorgeous mirror from Serena and Lily. If you guys would like for me to blog about the changes/renovations we make to the beach condo, let me know! 🙂 This winter has been really challenging in a lot of ways, so this little "project" has given me what feels like a new purpose and has renewed and refreshed my motivation.
If you guys have been loving something, whether it's a recipe, makeup product, home item, etc. I'd love to know in the comments! Love you guys! xoxo