*Thank you to Olay for sponsoring this post
I have been on a skin JOURNEY, y'all. My skin has had it's ups and downs my entire life, but the past couple of months have definitely been a lower point. Not *the* lowest point (looking at you, college years), but definitely bad enough to warrant an intervention. So, I've changed up my entire skincare routine, ditched some products I thought might be irritating it, and I can finally say I'm on the road to recovery.
A big part of the recovery process has been incorporating Olay's new Tone Perfection Serum into both my morning and night routine. First, I thought it would be helpful to address what a serum is, and also why it's important to include in your skincare routine.
So, what is a serum?
Of all skincare cosmetics, this not-quite-liquid, not-quite-solid formula is one of the least understood. But serums can be super powerful! They're made up of smaller molecules that can penetrate deeply into the skin and deliver a very high concentration of active ingredients. They're most effective when applied to your skin after cleansing but before moisturizing.
Is serum a moisturizer?
Eh. Kinda! Serums can be packed full of moisturizing ingredients to help skin retain moisture, but that doesn't make them moisturizers in the traditional sense. Face lotions and creams are richer and create a barrier on top of the skin to keep all that good stuff in.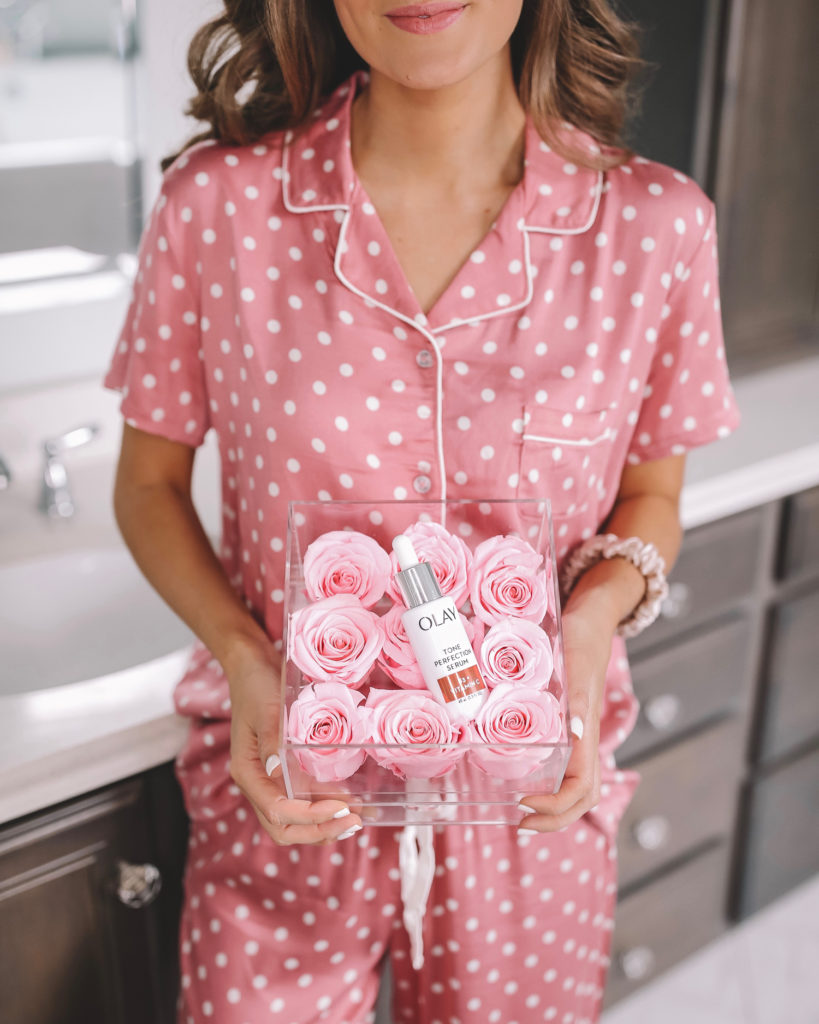 How do I pick the right one for me?
Olay has just launched three powerful new serums designed to deliver concentrated ingredients deep into your skin's surface. All three are designed to help different skin issues, ranging from dryness to dullness to droopiness. The problem I've been dealing with is uneven skin tone, redness, rough texture, so that's why I chose Olay's Tone Perfection Serum. This particular serum contains Vitamin B3 (niacinamide) and Vitamin C to help even out skin tone – one just one single drop has the power to visibly renew one million skin cells. You can find the new collection at Target, or click here.
How do you use it?
With daily use, Olay promises noticeably brighter skin on day one and more even skin tone in just two weeks. To use, apply several drops to clean skin and then seal in your treatment with your favorite moisturizer. This serum is fragrance-free, absorbs quickly without leaving skin feeling greasy, and doesn't contain any parabens, phthalates, mineral oil, or synthetic dyes. 🙂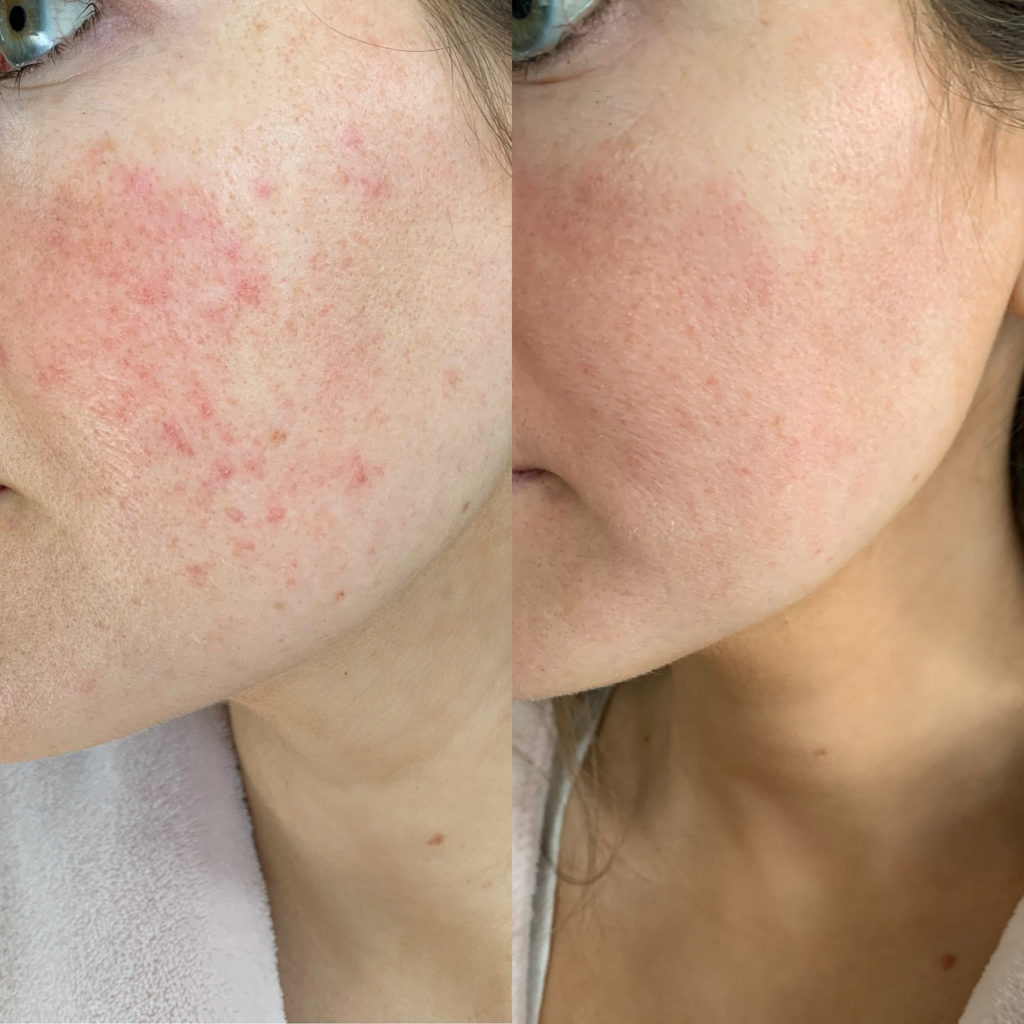 So what happened when I used the serum for two weeks straight?
The photo on the left was taken two weeks ago, and the photo on the right was taken yesterday. Obviously I still have some room for improvement, but overall I am SO happy with how my skin looks so far! After using Olays' Tone Perfection serum every day for two weeks, I've noticed less redness and a smoother skin texture, plus overall I think my skin looks a lot more even. It is so frustrating to feel like you HAVE to put on foundation just to cover the redness on your face, and I'm so so happy to finally feel like I've made some progress.
ONE MORE THING!
This is unrelated to the serum, but I wanted to let you know something really cool that Olay is doing right now. A recent study from Mintel shows that 40% of women say beauty advertisements impart an unrealistic expectation, making it unclear what is actually achievable. To help put an end that, Olay has made a promise for zero skin retouching across all advertising materials, including sponsored content from influencers. And yes, that includes me! None of the photos in this post have been retouched, even the photos at the very top of this post (I did apply a Lightroom filter, but did not physically alter or smooth my face at all). I think this is an AWESOME initiative that we should all really get behind. We are real women, with flaws, and I love that Olay is fighting for us.
If you have any questions about the serum, let me know in the comments!