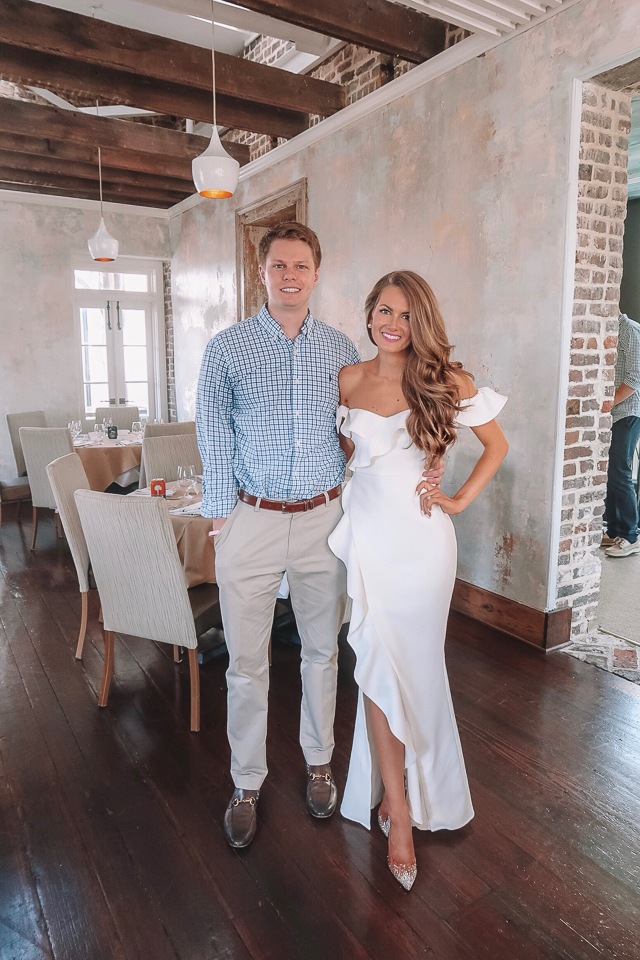 Good morning, everyone!! I can't believe I'm writing to you now as a MARRIED WOMAN! How crazy! I'll be sharing lots of wedding details with you over the next couple of months (it was the best day of my life!!!), but I wanted to answer a few questions today about our rehearsal dinner. The dress I'm wearing is this
Revolve dress
with these
Louboutin Degrastrass pumps
. I linked up TONS of similar dresses at the bottom of this post, though! I wanted a dramatic statement-making dress for the rehearsal dinner, so I went with a long dress with a high slit. There are a lot of similar dresses that are available right now!
To answer some other questions about our rehearsal dinner, we held ours at the restaurant
492
on King Street in Charleston. It's a BEAUTIFUL restaurant, and they let us have the entire top floor for our rehearsal dinner (including a rooftop patio!). For dinner we had a beet salad, a choice of beef shortrib or local caught fish, and for dessert, a molten chocolate chip cookie cake with vanilla ice cream on top. Chris's sister made a slideshow of mine and Chris's photos (us as babies, growing up and then photos of us together), so we watched that, and our groomsmen and bridesmaids also gave speeches.
Later on in the evening, we hosted a Welcome Party, and all of our wedding guests were invited to 492 for drinks. Almost all of our guests were from out of town (and some very far away – from Wisconsin!) so it was really nice to see everyone and talk to them, since we knew that the actual wedding day would be crazy.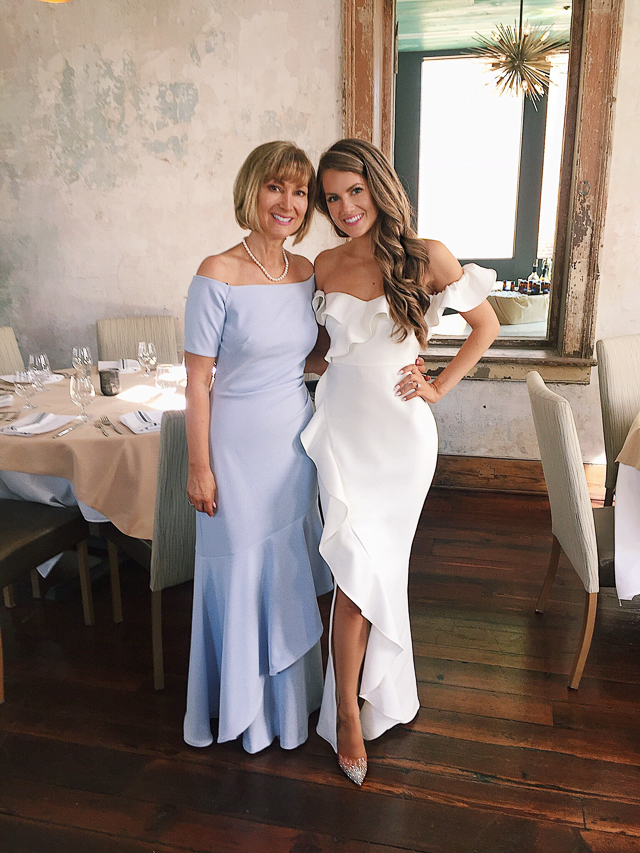 This might be a southern tradition (y'all let me know if it isn't!) but I got Chris a cake from
Ashley Bakery
for the rehearsal dinner, called a Groom's Cake. Chris is the biggest Clemson fan in the world, so I wanted the cake to be Clemson-themed! They really brought my idea to life – a huge Clemson cooler, with real-looking ice cubes (made out of sugar!) and cans of Busch Light on top. Chris looooves Busch Light so I had them put those cans as a little joke 🙂 The inside of the cake was red velvet – Chris's favorite.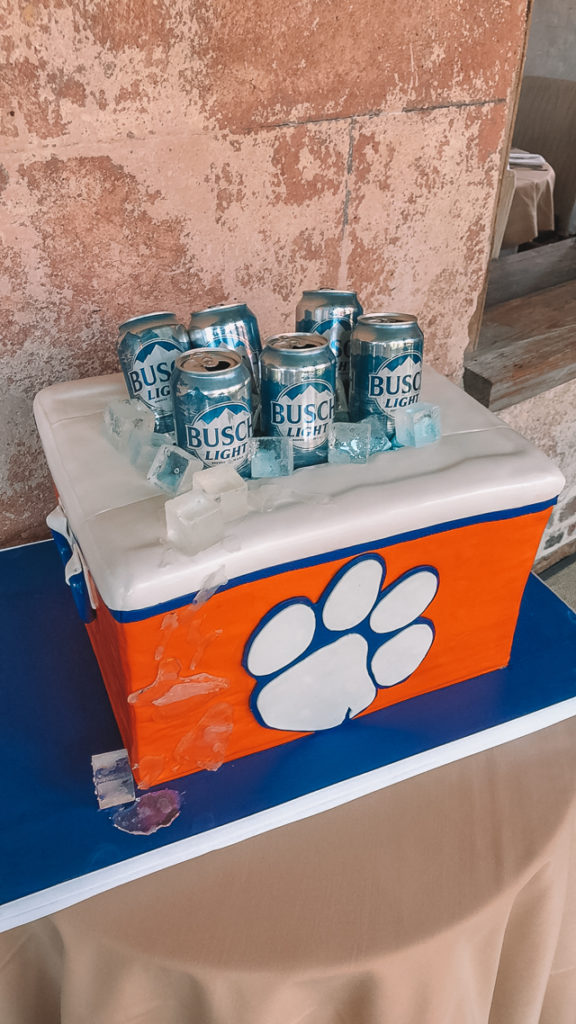 I think that's it for the rehearsal dinner! It was the absolute perfect way to kick off the wedding weekend. Let me know if you have any questions in the comment section below 🙂
SHOP THE POST:

JavaScript is currently disabled in this browser. Reactivate it to view this content.