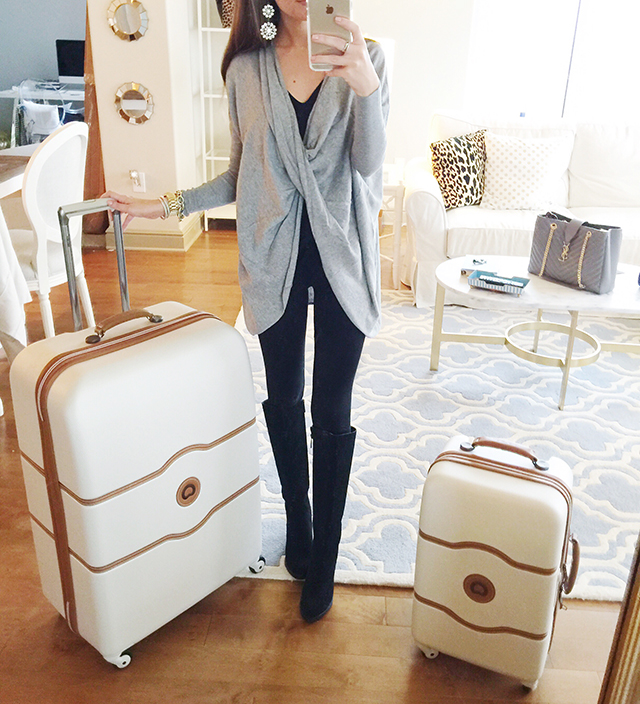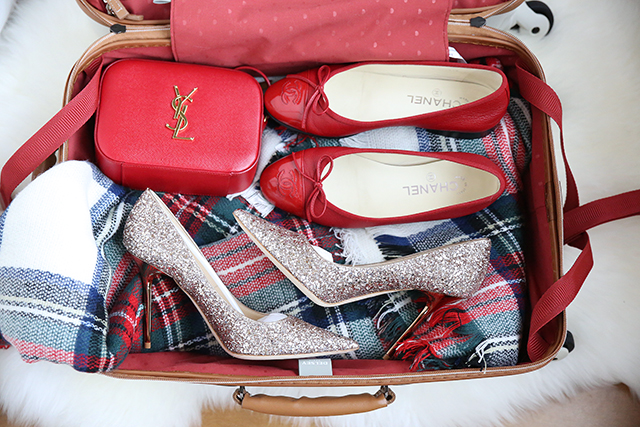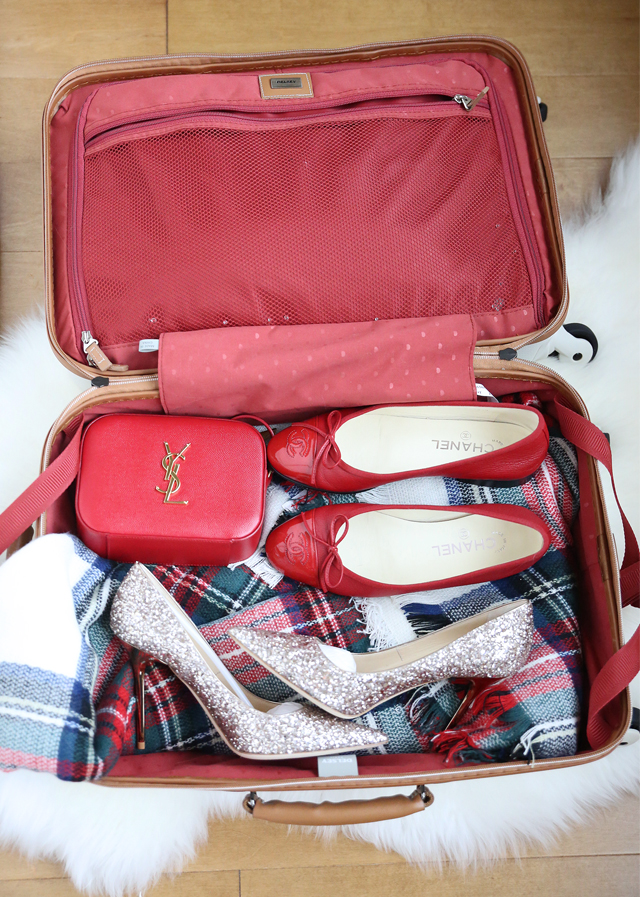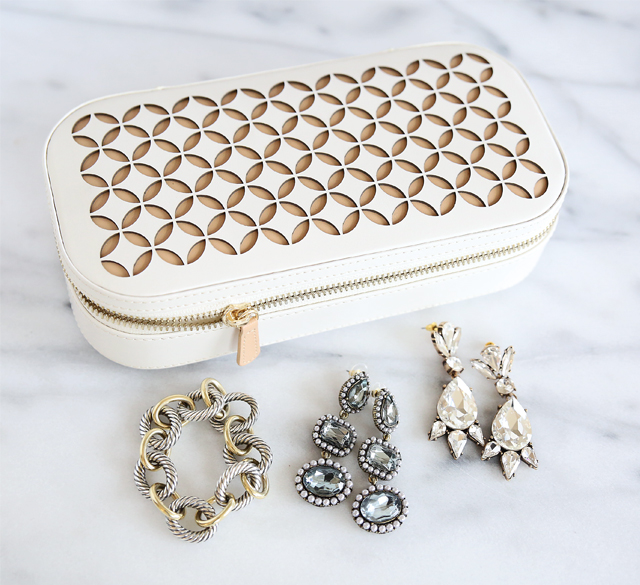 Suitcase contents:
Jimmy Choo sparkle heels
//
similar YSL bag
//
blanket scarf
Guess what y'all! I'm writing this blog post from a Starbucks in LONDON!! I arrived early this morning (2 a.m. my time, but 7 a.m. London time). My plan was to sleep on the plane, but I was so excited that I couldn't fall asleep. Anyways! I snapped a few photos while I was packing yesterday to show you what I was bringing along with me. Let's start with this Delsey luggage… I ordered it online a few weeks before the trip & after traveling with it, I can honestly say I'm SO impressed with the quality. Not only is it gorgeous, but it's durable, lightweight, has a built-in lock system, AND has the most incredible wheels of any suitcase, ever. I only say that because I have wheeled a lot of suitcases through airports & some of them are very hard to maneuver! But this luggage seems to float on air. If you're worried about it being white, don't be – it has a hard outer shell which can be easily cleaned. I also love this jewelry case for packing my nice jewelry. It has a hard outer shell & a special lining that prevents your jewelry from being tarnished.
As for the actual content of my suitcases, I will tell you that a lot of it is holiday-themed! Most of London is already decorated for Christmas… I'm in heaven right now sipping a hot chocolate from Starbucks & listening to the Christmas music they're playing. 🙂
I'll be back tomorrow with another London post, in the meantime you can follow along on snapchat, twitter & instagram (my username on all three is @cmcoving!).
SHOP THE POST:

JavaScript is currently disabled in this browser. Reactivate it to view this content.