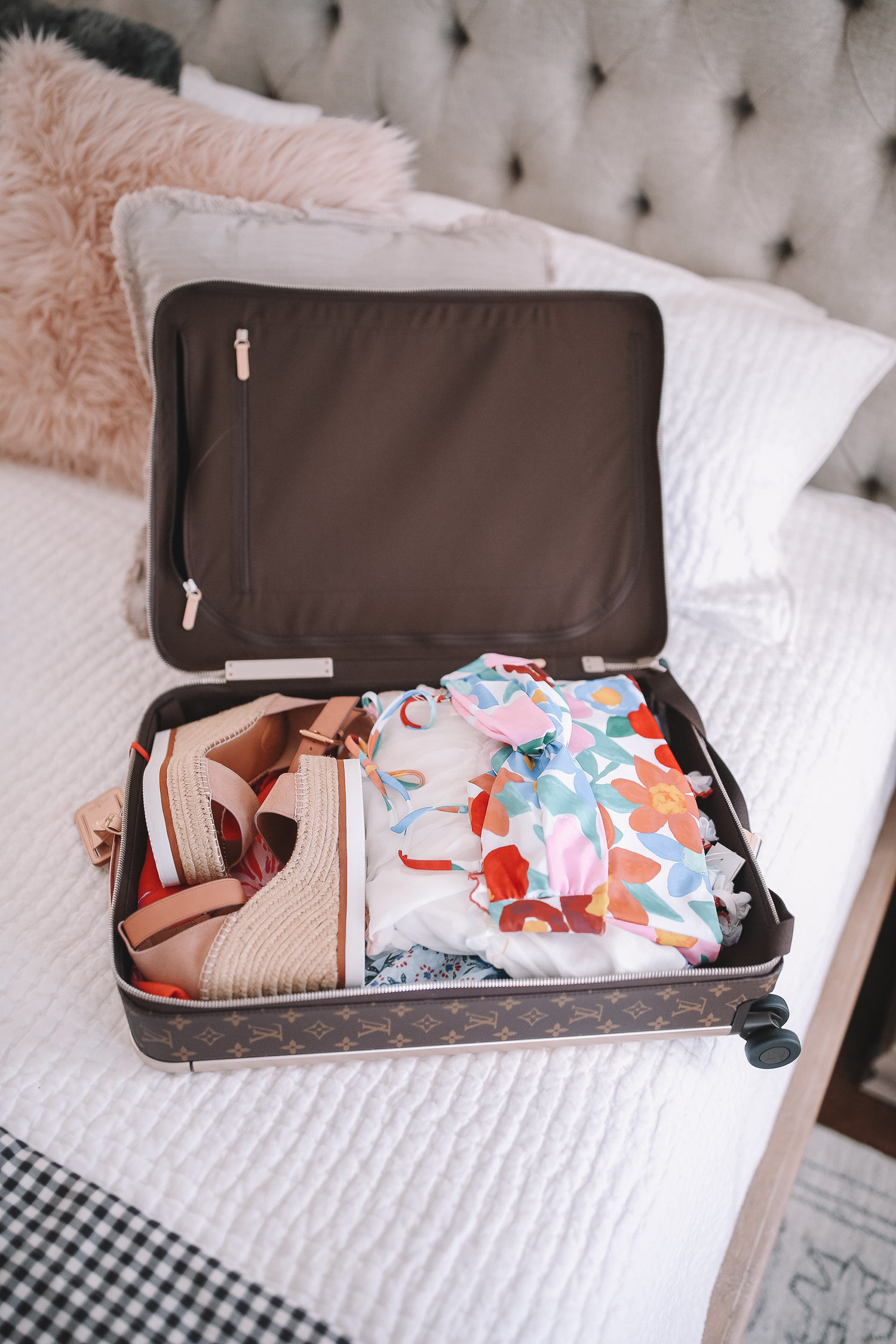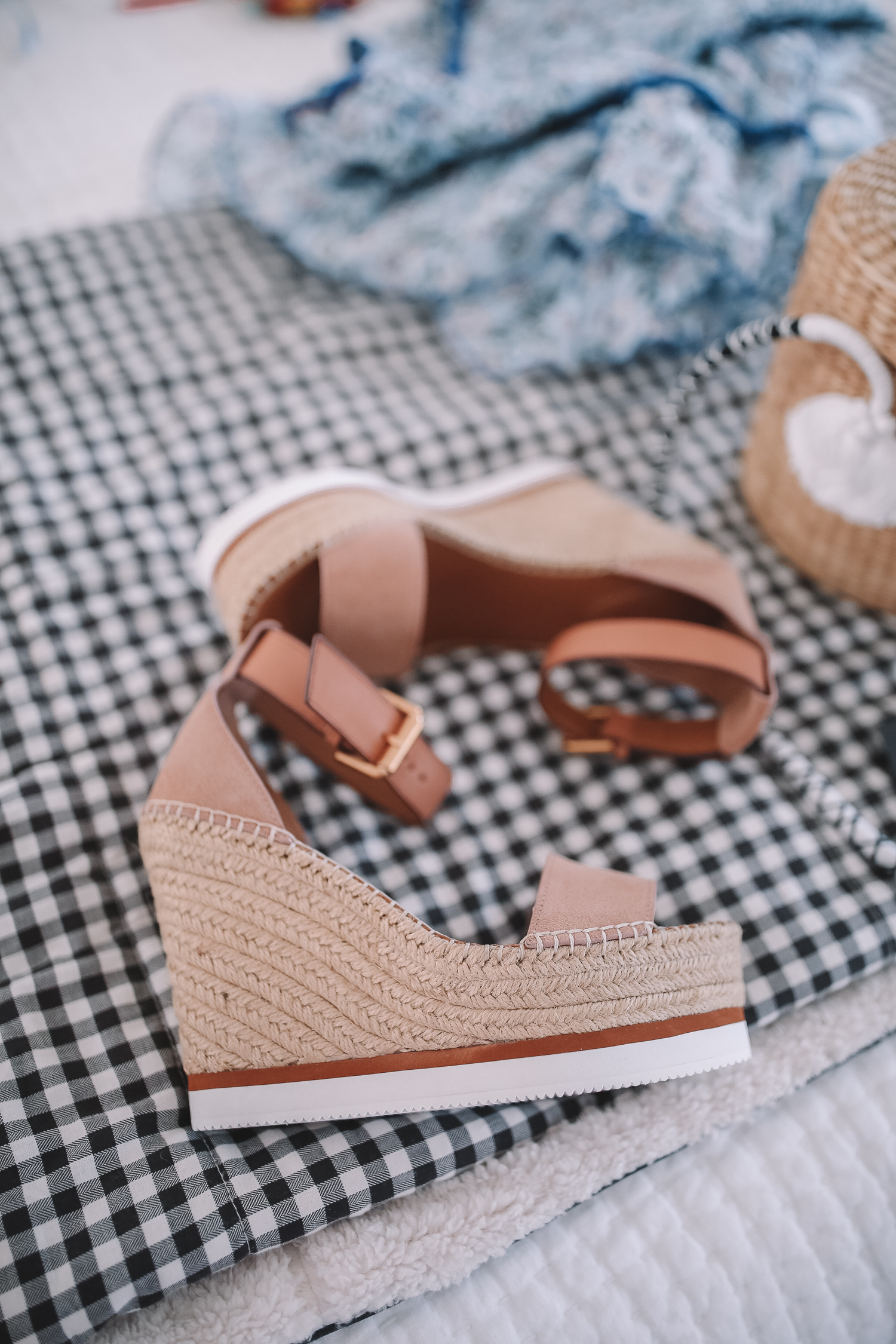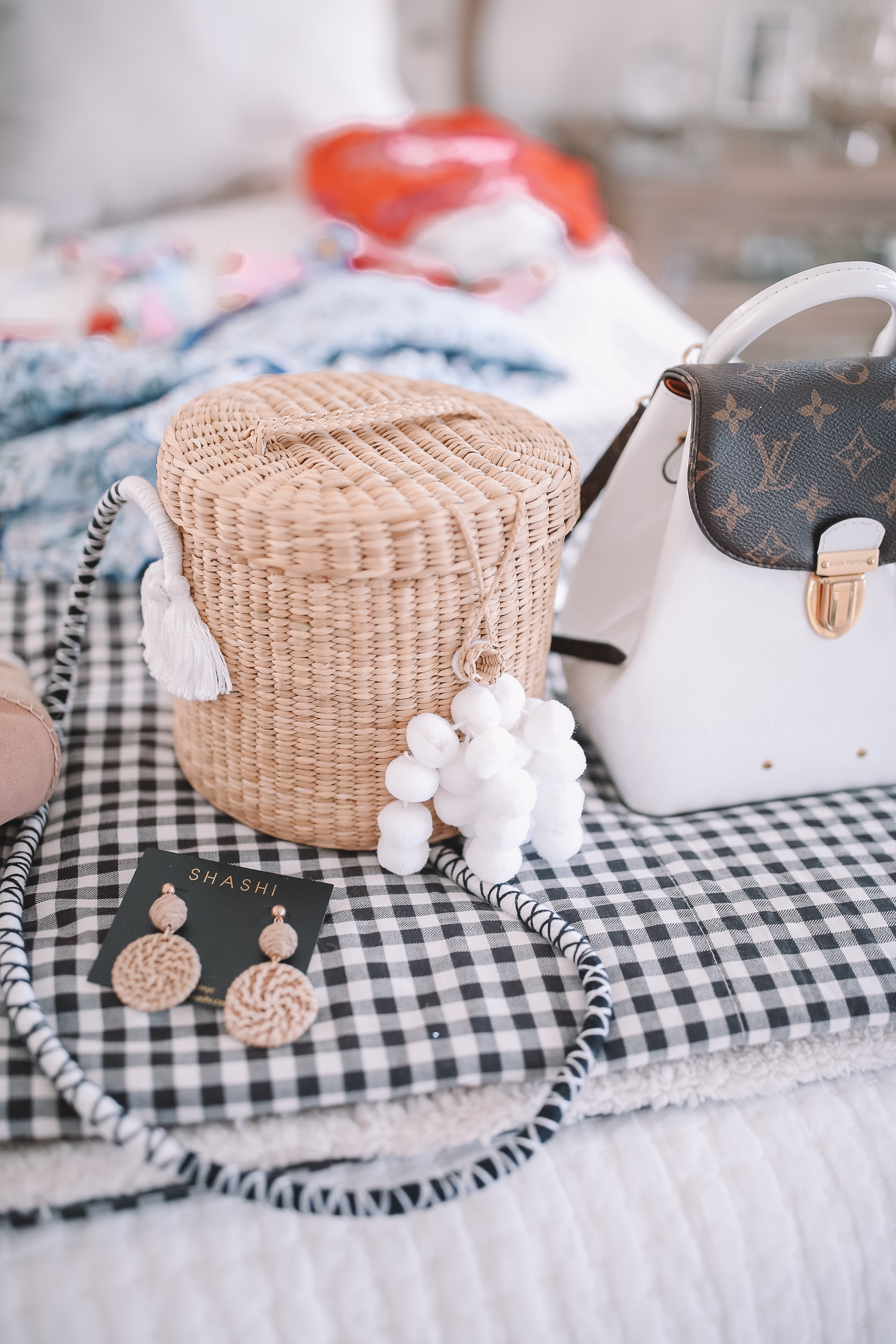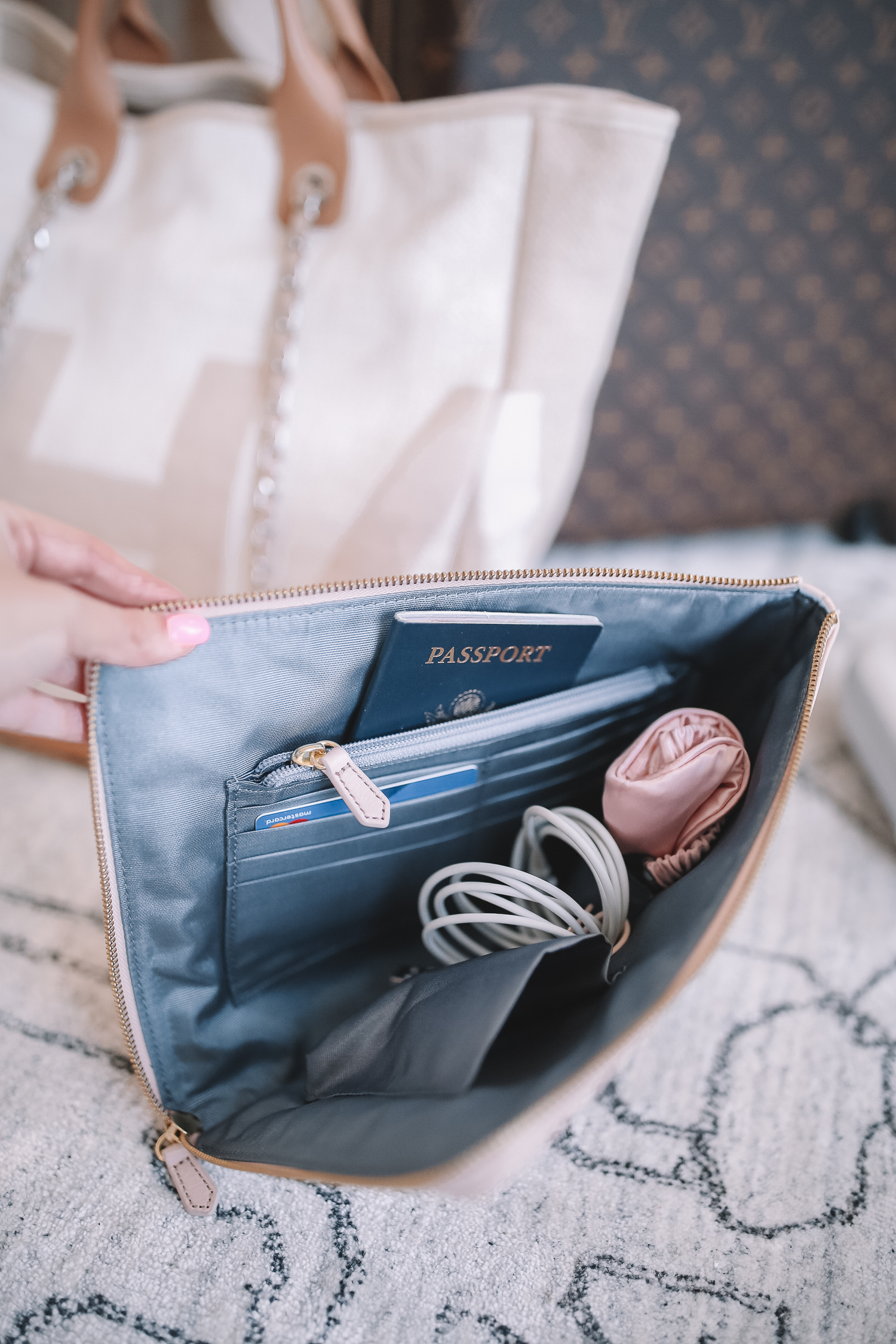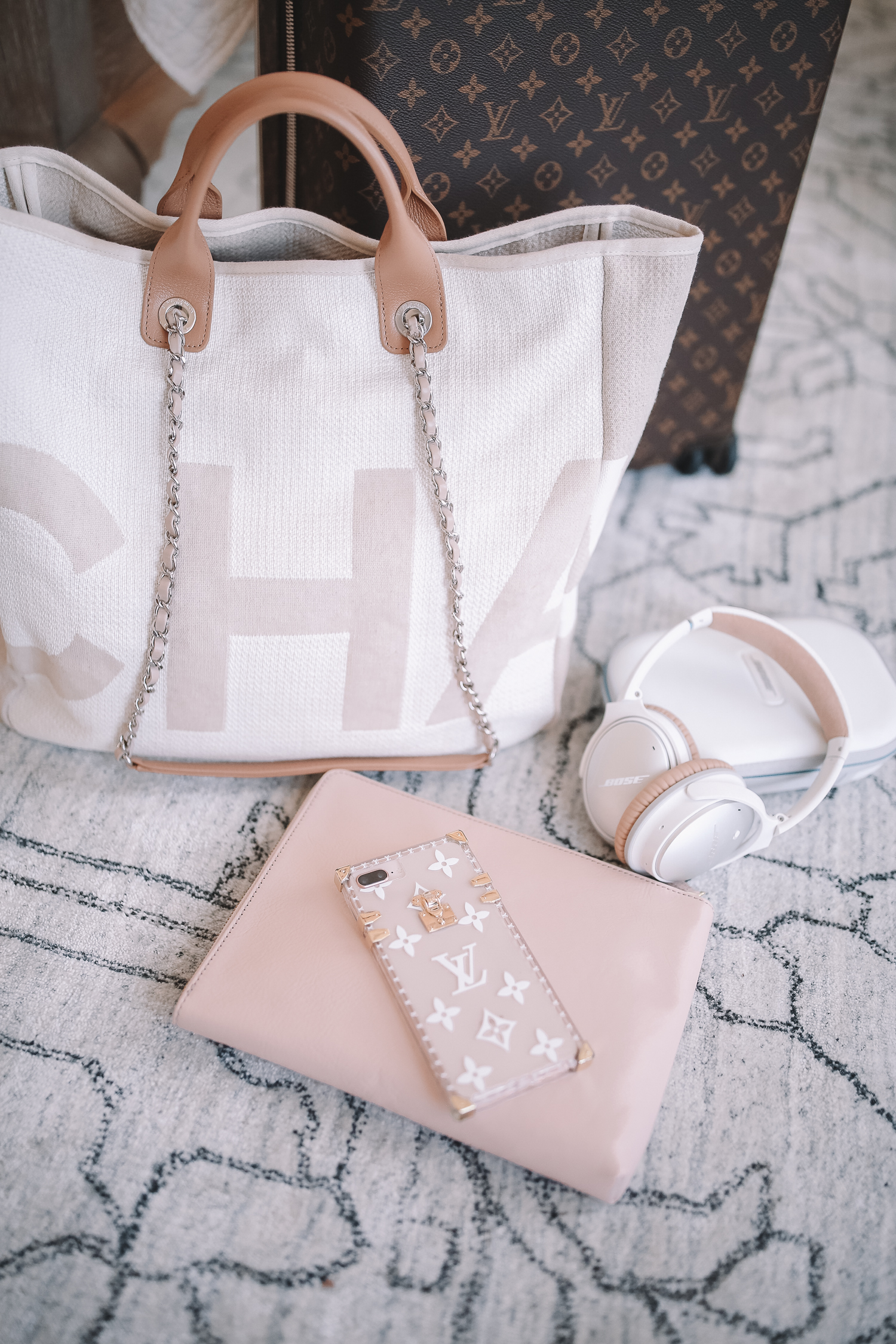 Sorry guys… I took all of these photos before our trip, but we've been so busy that I haven't been able to get this post up! Here's a little list of everything I brought with me to Hawaii – to be honest, it was pretty hard to find cute clothes and accessories because I was shopping in the middle of December! There were endless options for sweaters and scarves, but not many beach items. Luckily I did find some clothes and accessories that I think are really cute 🙂
Travel Accessories
I packed a carry-on for the flight to Hawaii, as well as this Mark and Graham commute clutch – I really love this thing! Mine is a pretty blush pink color, and it has plenty of places to stash cards and cash, cords and cables. I kept my passport, charger, cards, a pen and my phone all in this little clutch! This was my first trip with it and I'm OBSESSED. And for those asking about my phone case, it's only $45!
Swimsuits
I found some REALLY cute swimsuits for this trip! My favorite ones are from Revolve – this red pom pom number and this little yellow bikini! I've worn this cover-up every single day – since it's white, it goes with everything! It has really pretty floral cut-out details, too. Mara Hoffman also just came out with a new swimsuit print called "Sakura floral" so I picked up a new bikini – you can see all of the items in the same print here.
Dresses
I didn't find too many dresses, so I packed a lot of dresses that I had in the back of my closet. I did purchase this new one – it's my favorite dress that I've worn so far in Hawaii! It fits so well, and the blue color really complements a tan (and a slight sunburn, haha).
Shoes
Shoooooes! I'm obsessed with the shoes I found for this trip! These slides are SOOOO cute and I already know I'm going to be wearing them into the spring and summer this year! To me, they look like a cross between Hermes slides and Jack Rogers, haha. I also purchased these espadrilles – I love that they give me some height (I'm almost as tall as my husband when I wear these, haha!). They're incredibly versatile and go with any color outfit you could imagine.
I'm linking up everything below 🙂

Let me know if you want me to do a Hawaii Travel Guide! We are staying in Oahu and I never wanna leavvvveeee!!! xoxox love you guys!