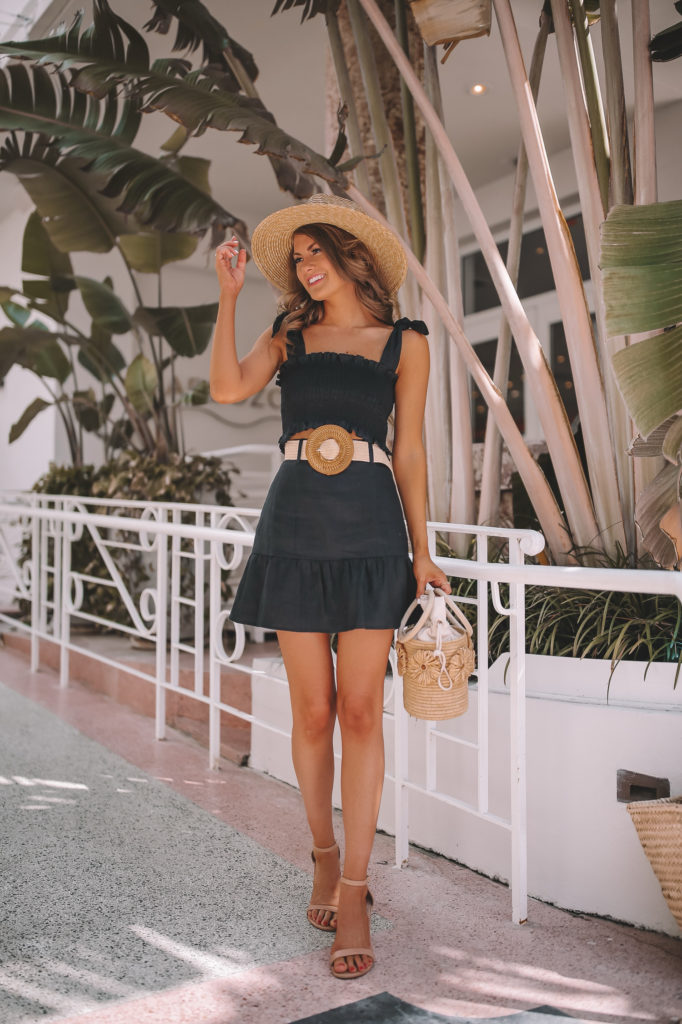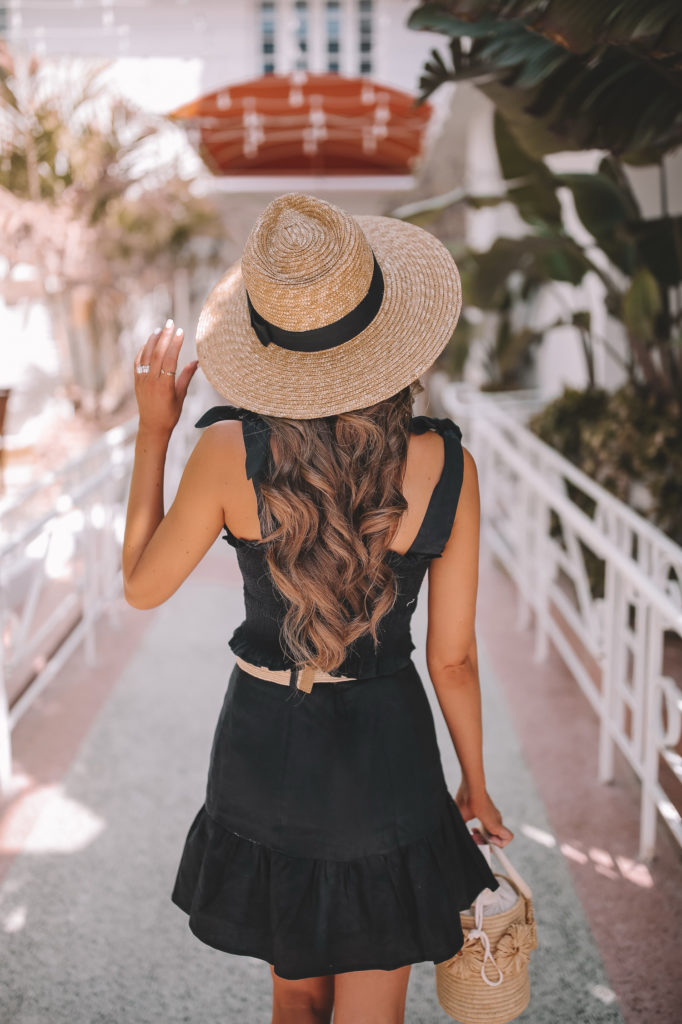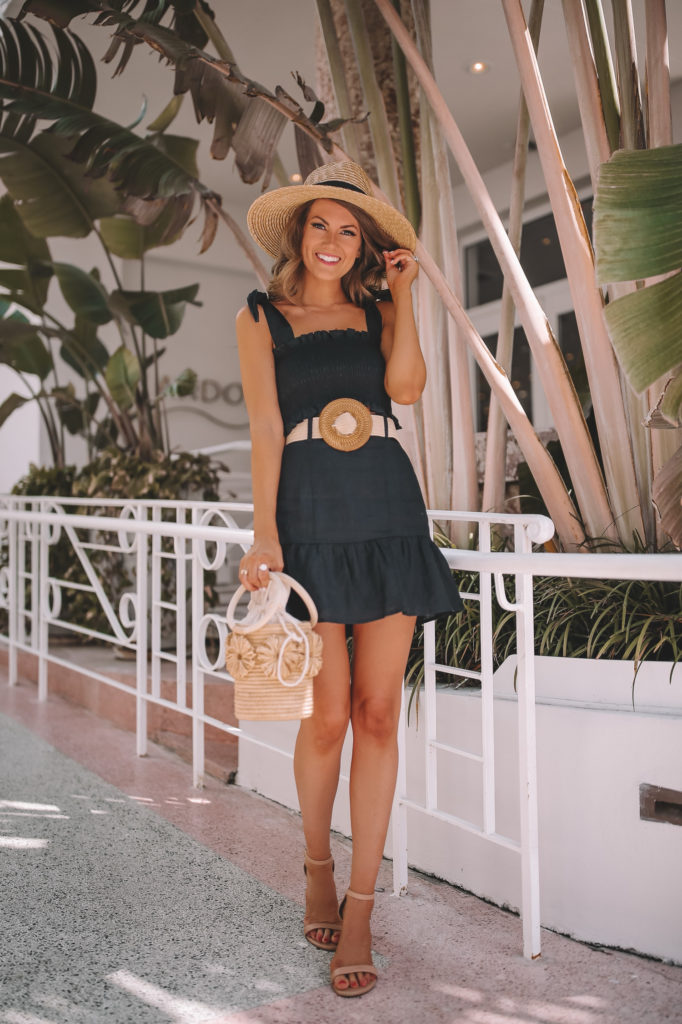 Good morning from MIAMI!! I'm spending a few days here with my friend Krista for a little girls trip. We were in absolute bliss yesterday because it was 80 degrees and sunny! Our hotel, the Cardozo, has a beautiful little patio where we sat and drank smoothies and chatted about life.
I wore this two piece outfit yesterday morning for brunch – the mini skirt actually came with a black belt, but I replaced it with this one – I'm really in love with rattan belts right now! They're also available on Amazon but currently sold out, so I'll update you guys when they come back in stock. Rattan belts are so cute and easy to pair with pretty much any spring outfit!
If you guys have been to Miami Beach before and have any recommendations, we'd love to hear them!!