quick shop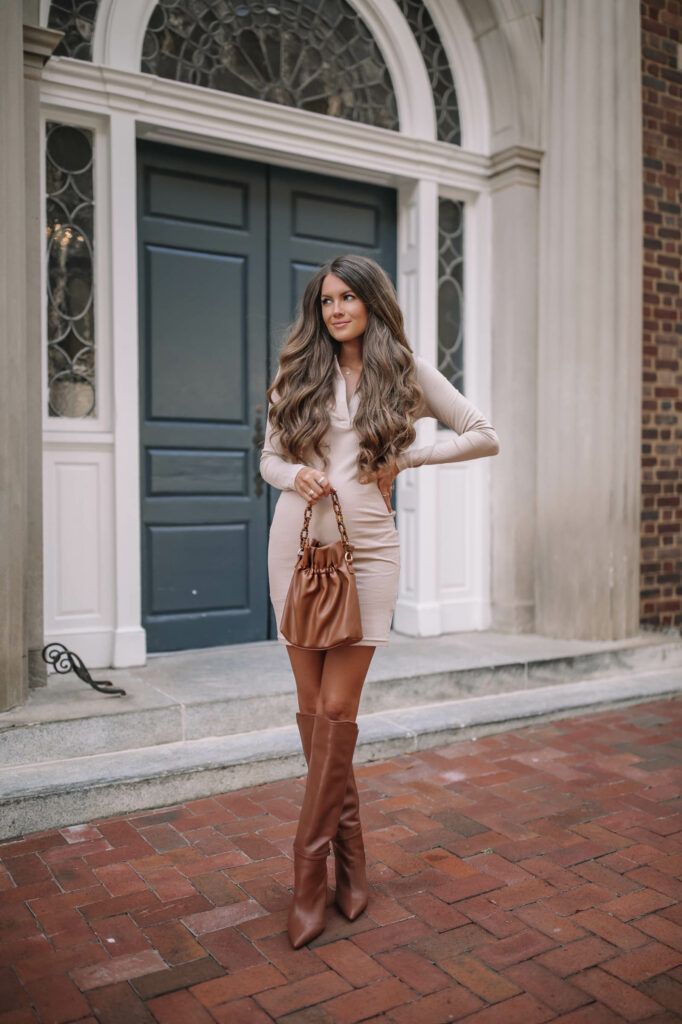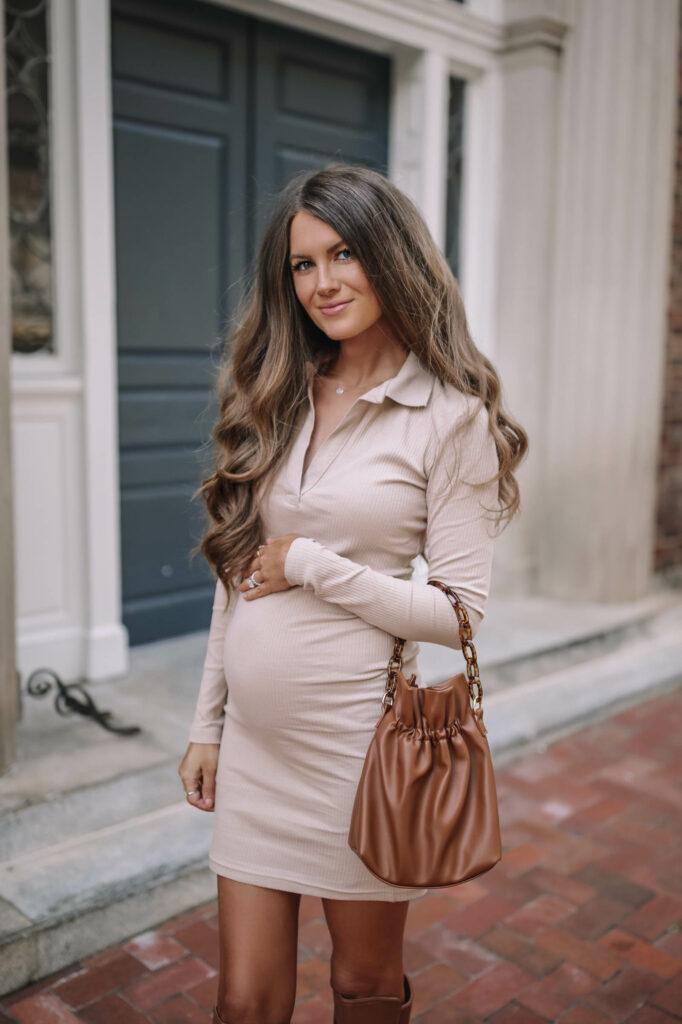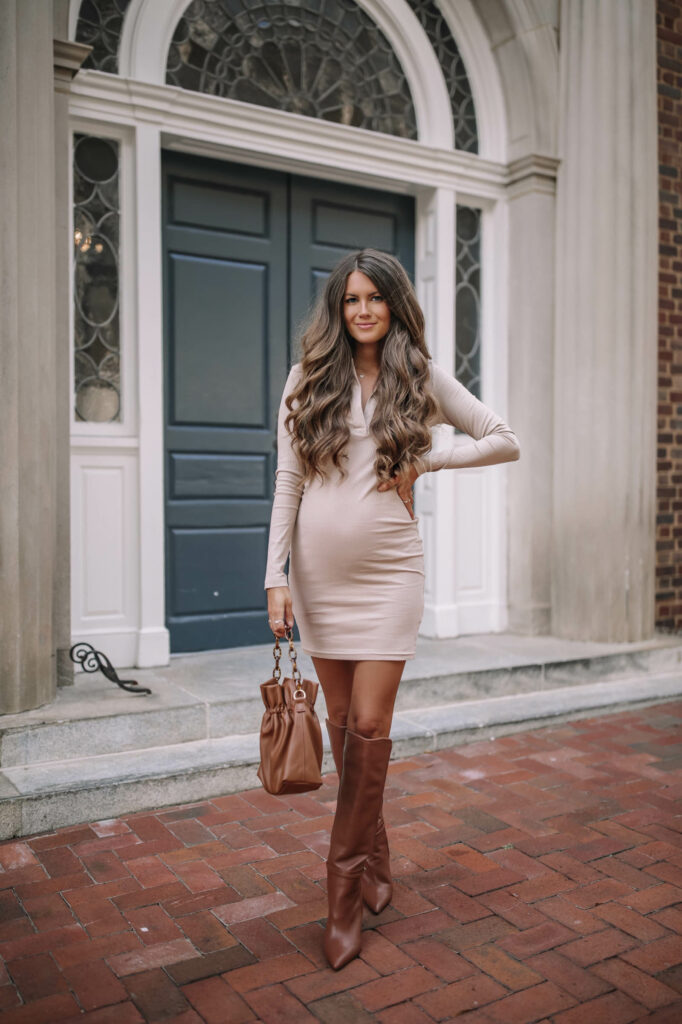 Okay y'all the bump is BUMPIN' in these photos amiright? This ribbed polo dress is so on trend and very comfortable, pregnant or not. I probably should have sized up for my belly, lol, but I went with my normal size (go with your normal size if you're not pregnant!). The "preppy" look is trending for fall and I couldn't be happier about it. I added a trendy cognac handbag (that happens to be only $11) and some knee high boots to complete the look.
We are in such a busy season of life right now! Anyone else? I think our next eight weekends are booked with family visits, weddings, etc. I am thankful to have some fun things on our calendar, but it is seriously stressing me out! I don't know how I used to travel three weeks out of every month pre-baby. I think I have turned into a homebody!
I hope everyone is having a great week!
xoxo