I am more than ready to welcome the fall season with all the gorgeous fashion, pumpkin muffins and warm drinks! With that being said, the official start of fall is still a little less than two months away. But that doesn't mean we can't begin putting a little fall take on all of our outfits! Cue: transitional dressing. Transitional dressing can be a bit tricky, but this time of year is ideal for being creative and having fun with our fashion choices! So whether you're entering that in-between period where one minute it's hot and the next it's cold or you're just ready to switch things up a little bit, keep reading for six tips I use while rearranging my wardrobe during this sartorial seasonal shift.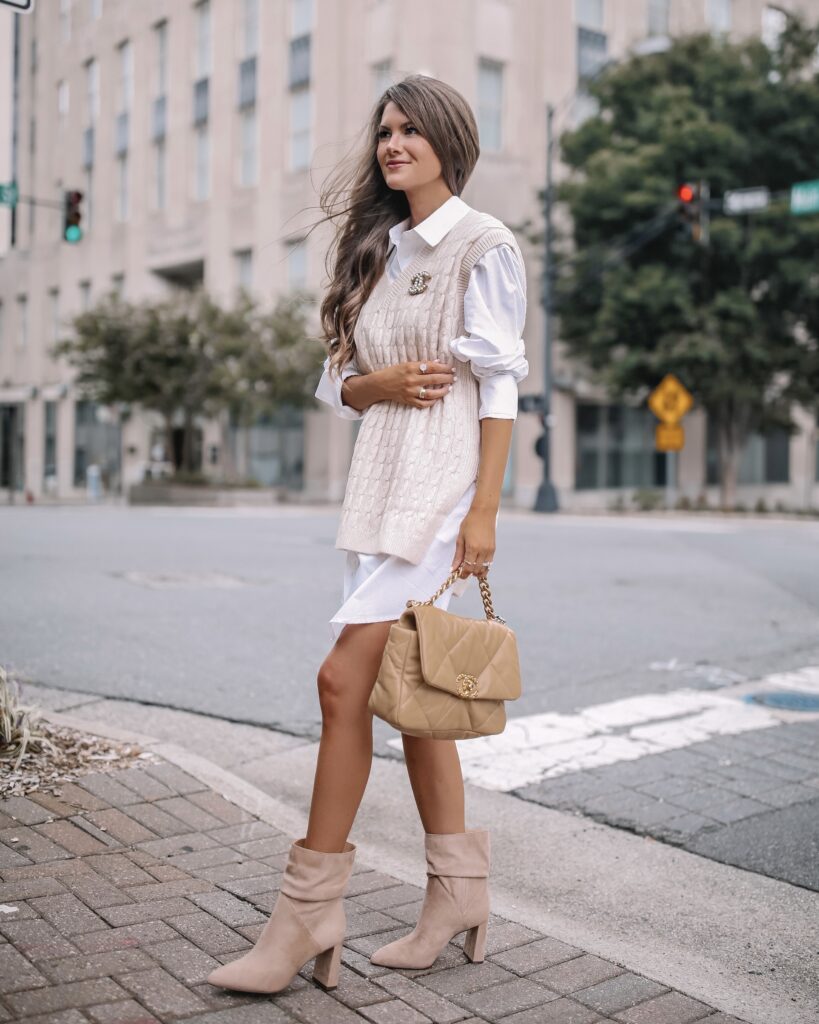 1. Add Layers
Layering is such an easy way to add interest and little bit of warmth to a summer-to-fall transitional outfit. And when it comes to layering the possibilities are endless! You can add layers on top of your summer staples with cardigans, blazers, moto jackets, denim jackets, vests– the list goes on and on. You don't even have to actually wear the extra layer, maybe just drape it over your shoulders or wrap it around your waist. Additionally, you can add layers underneath with Oxford shirts and even thin turtleneck sweaters. I've seen a lot of button-down shirts and fitted sweaters layered under dresses as well as under corset tops for more trendy transitional outfit!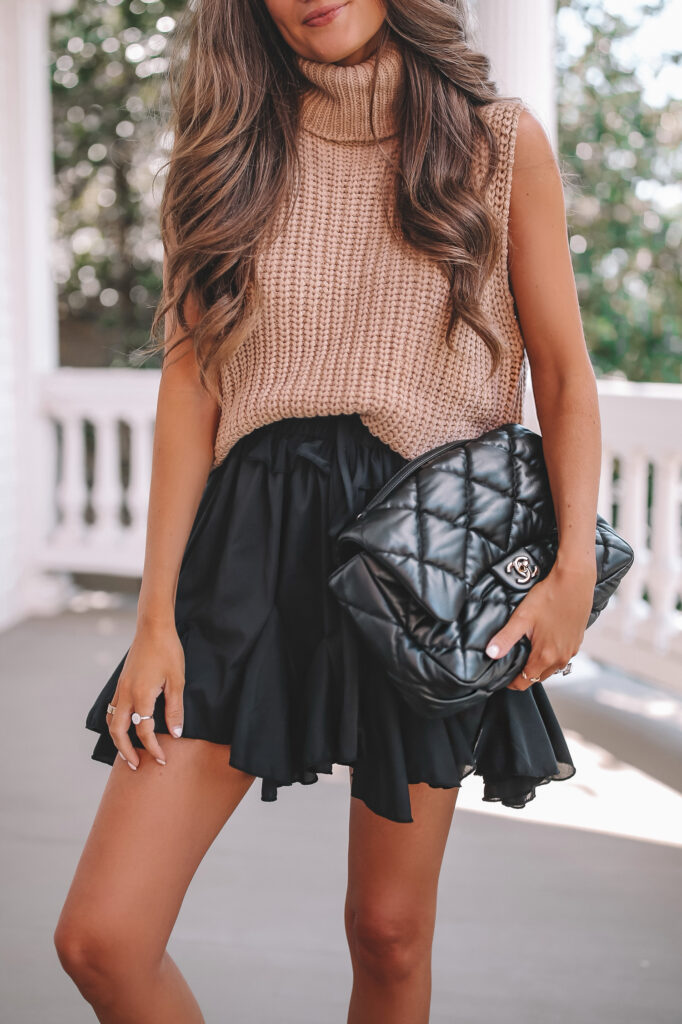 2. Mix & Match Seasonal Items
Don't be afraid to mix and match your favorite pieces from summer with your favorite pieces of fall! Now is the time to wear it all! An easy way to do this is by starting with one item from your summer wardrobe and then adding an item from your fall wardrobe. For instance put on a cute, summery miniskirt or your go-to cutoff shorts and then pair them with a cozy, chunky sweater. Or put on a breezy sundress and simply reach for a pair of booties instead of sandals. You can also keep wearing your cool sleeveless tops during this transitional period, just pair them with a pair of wide leg trousers of high waisted jeans instead of shorts and skirts. Another mix and match look I've been loving recently is pairing bandeau tops with cardigans or blazers!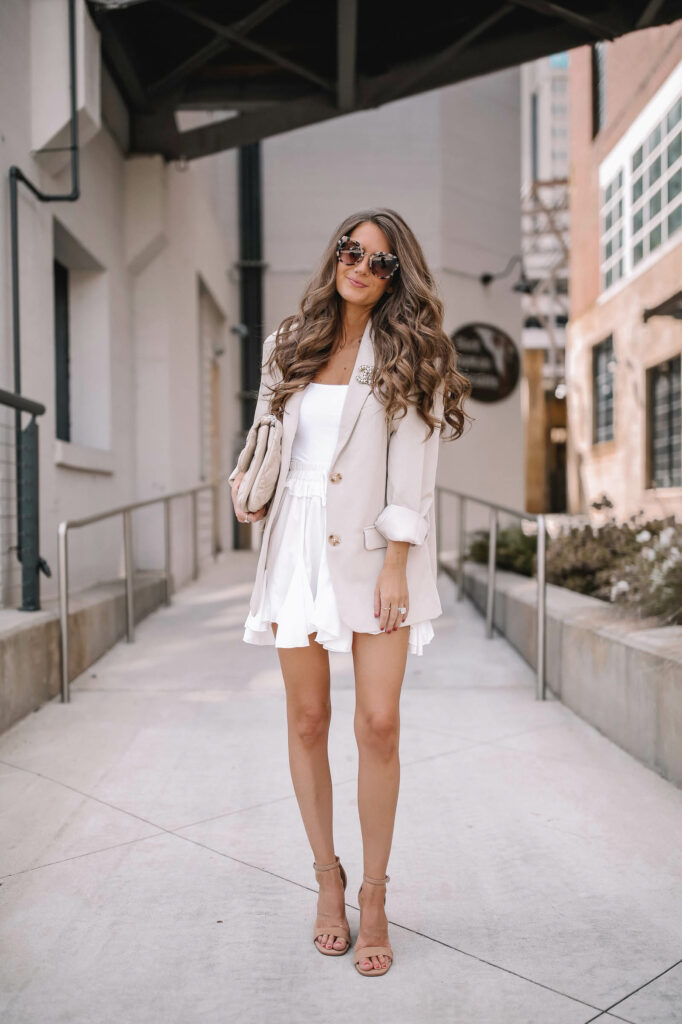 3. Go For Structure
Fall fashion feels a little more structured than the easy breezy styles of summer. So when you want to create a more autumnal look try adding an element of structure to your outfit. For example, simply by adding a leather belt to define the waistline of your favorite flowy maxi dress will instantly transform it into a transitional look. Another way to add more structure to an outfit is by adding a tailored piece. You can add a blazer to your go-to graphic tee and shorts outfit or pair your favorite summer tank with a pair of cinched waist trousers .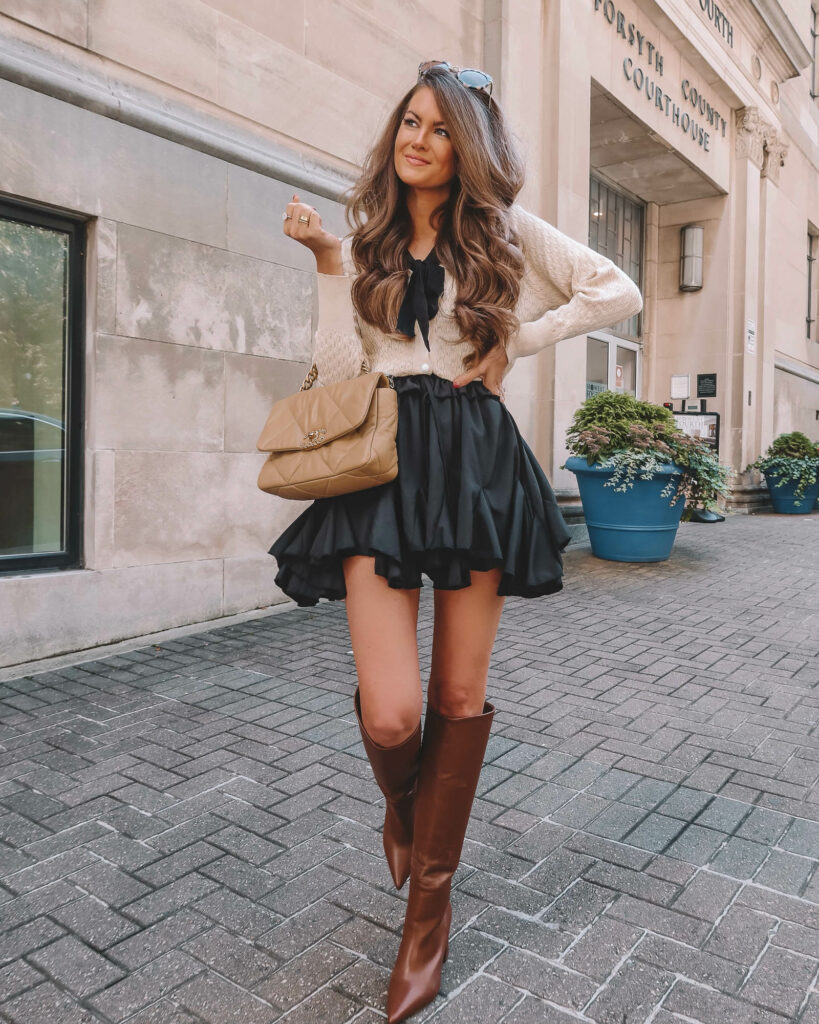 4. Play With Textures
Another way to create the perfect transitional outfit is to play with textures! I normally do this by mixing the lightweight fabrics of summer with the heartier fabrics of fall. So I might pair a light and airy silk or satin blouse with a thick tweed or suede skirt. Or do the reverse of that and pair a flowy miniskirt with a plaid blazer or moto jacket. I also think the crispness of a classic cotton Oxford shirt really compliments the heartiness an edgy pair of high-waisted leather shorts. Another one of my go-to looks that pairs contrasting textures is a dainty lace tank with a chunky cable knit cardigan.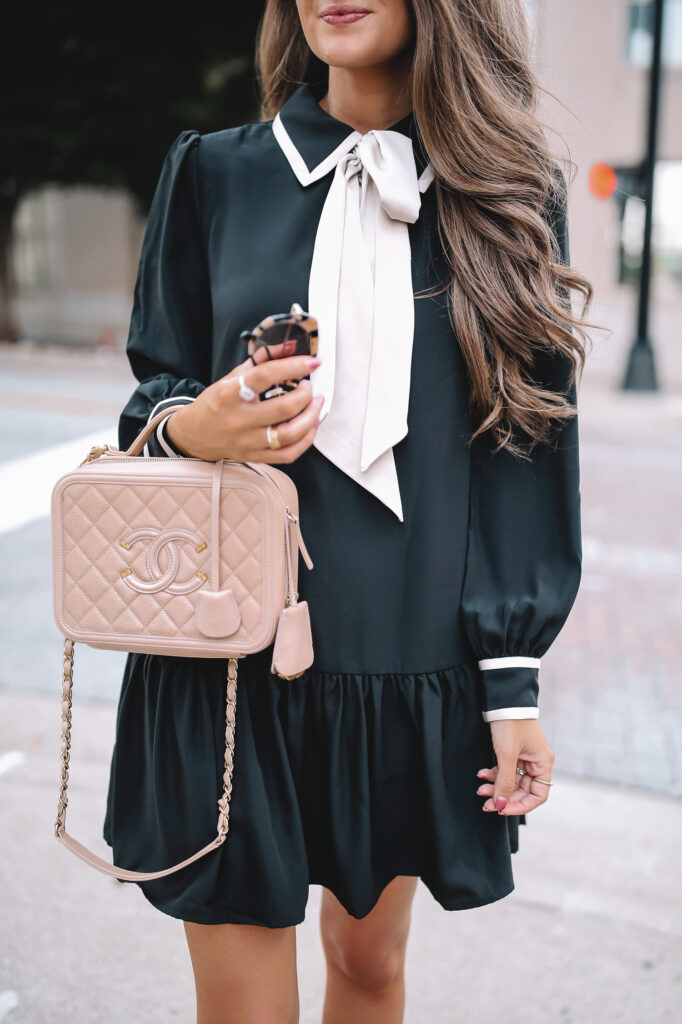 5. Switch Up Your Accessories
One of the first things I do when I start transitioning my wardrobe from summer to fall is switch out my accessories! The easiest place to start is by swapping your open toe shoes for your closed toe shoes, like mules or boots. You will be amazed how much more autumnal any outfit looks with a pair closed toe shoes! Then start to choose your darker color accessories over the lighter color ones you've been wearing all summer long. This might look like pairing your best neutral outfit with your black or dark brown handbag instead of your white one. Also consider switching out your straw or rattan accessories for accessories made of leather and heartier materials. For example if I have a dress I've been pairing with a rattan belt and clutch throughout the summer, I'll wear that same dress but with a leather belt and leather handbag come this time of year. Oh and don't forget to exchange your straw hat for your wool-felt hat too!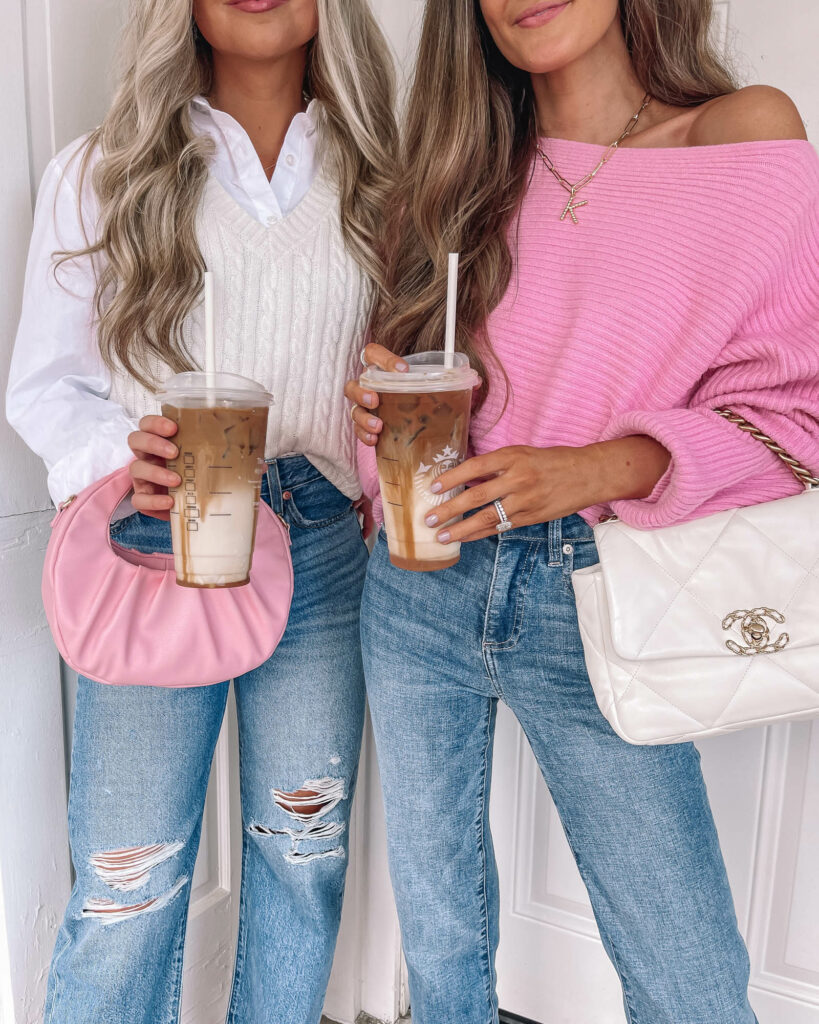 6. Try Contrasting Colors
During the transitional period between summer and fall is a great time to experiment with colors in your wardrobe! It's a time you can have fun playing with the contrasting colors of each season. Try wearing those crisp summer whites with those warm fall cognac and rust pieces. Or try pairing bright summery pinks with warm and cozy tan or camel pieces. You can also pair your light denim with the richer, darker colors of fall like burgundy or burnt orange.
xoxo