quick shop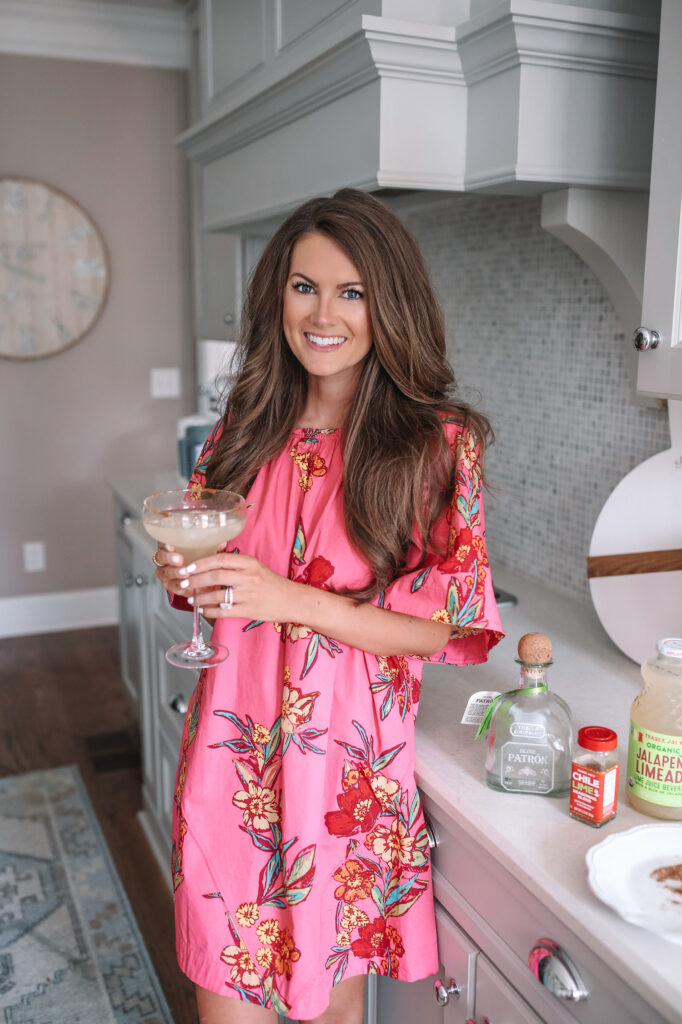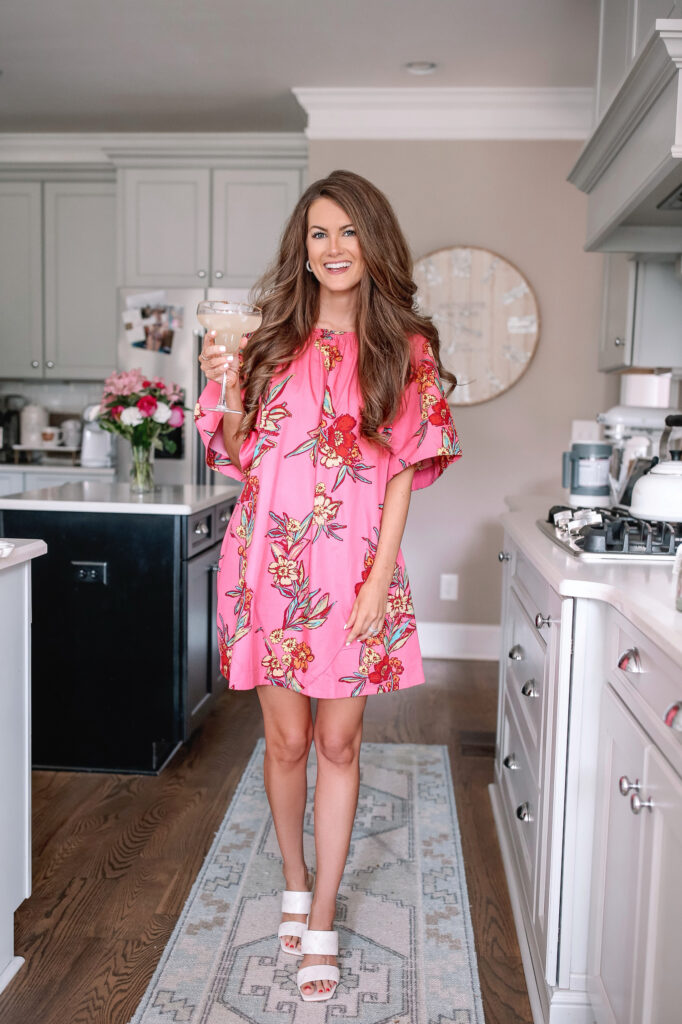 Anyone that knows me knows I'm *obsessed* with Trader Joe's! I love their produce section, dips, cheeses, frozen foods, pizzas, and pretty much everything, including their drink mixes! I recently figured out that you can create some pretty simple, delicious cocktails using their drinks as mixers. I am not lying when I say that these drinks are AMAZING. And so, so easy. All of them are only three ingredients. Let me know if you make these… I promise you won't be disappointed!
Easy Spicy Margarita
This recipe tastes JUST like the spicy margarita from our favorite Mexican restaurant – and they make theirs from scratch! Please don't skip the Chili Lime seasoning because it's *key.* Also, I think this would be really good frozen, too – you would just have to add all the ingredients plus ice into the blender before serving.
Ingredients
Directions
Wet the rim of a glass and dip in TJ's Chili Lime Seasoning to rim the glass. Fill glass with crushed ice, silver tequila, and limeade. Then gently stir to combine and enjoy!
Lemon-y Gin Fizz
This is currently my FAVORITE of the TJ's cocktails!!! It is so refreshing and crisp tasting and it couldn't be easier to make! It's like a healthier/fresher French 75.
Ingredients
Directions
Fill glass with crushed ice, lemonade and gin. Gently stir to combine. Garnish with lemon slice and serve!
Trader Joe's Hard Kombucha
Y'all know how much I enjoy JuneShine hard kombucha, and this recipe is like a homemade JuneShine! It's perfectly sweet and the strawberry tastes really natural!
Ingredients
1 can TJ's Organic Sparkling Lemon and Strawberry Apple Cider Vinegar Beverage
2 oz vodka
1 slice strawberry for garnish
Directions
Fill glass with crushed ice, lemon and strawberry ACV drink and vodka. Then gently stir to combine. Garnish with strawberry slice and serve!
Let me know what you think! xox