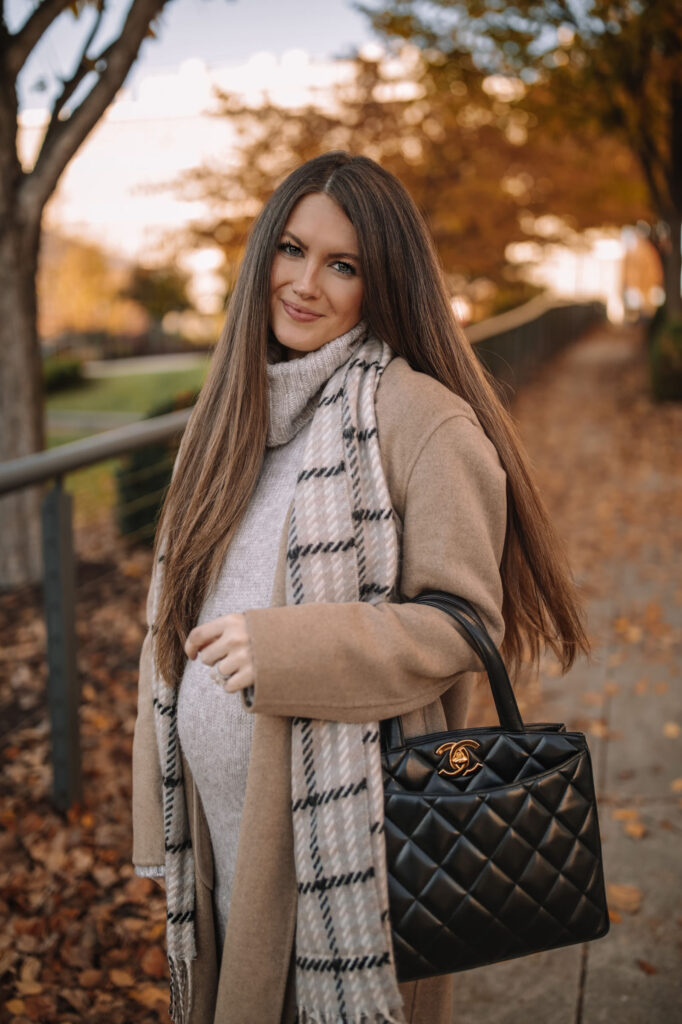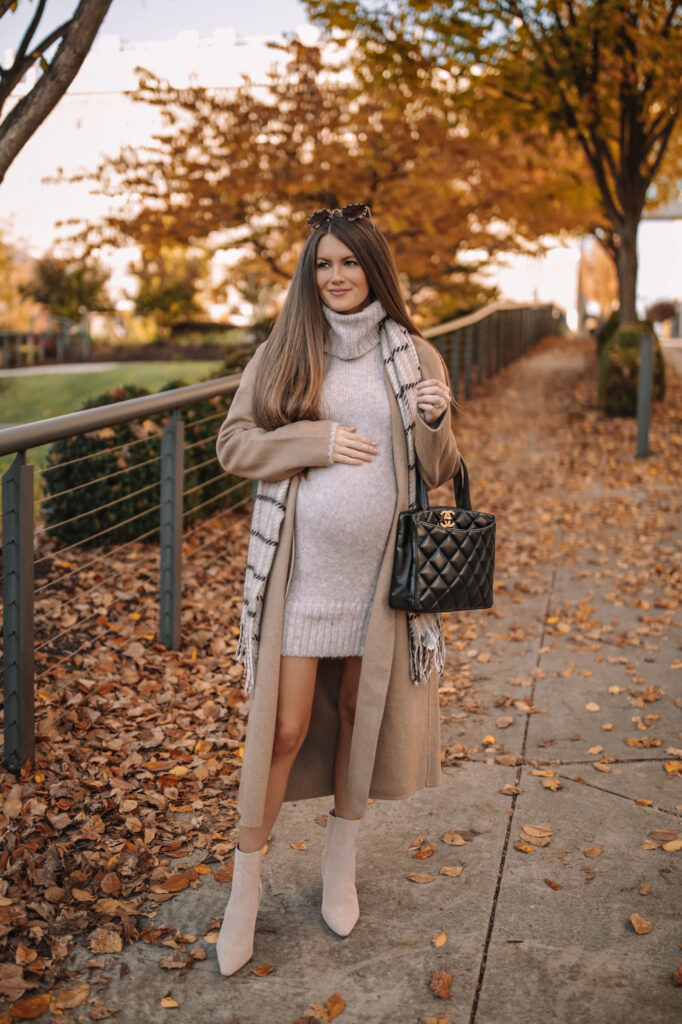 I'm not gonna lie, I have notttt been super confident in myself this pregnancy. It has been so hard to get dressed or find flattering outfits! I feel like the "trending" styles for this fall just don't look good with a bump, haha. (Cropped sweaters? No thanks.) However big and uncomfortable I feel, there's one outfit combination that never fails me: a sweater dress paired with either a scarf or coat (or both), and booties. There's something about this outfit combo that is so classic, flattering and will *never* go out of style. In particular, I have really been loving this Splendid Tie Waist Wool Coat from my friend Becky's collection! It's SUPER warm and thick, and the color is the perfect neutral. This turtleneck sweater dress from Nordstrom is a beautiful hue of grey, and a plaid scarf ties the entire look together.
P.S. If you're wanting to do some weekend shopping, check out Nordstrom's early Black Friday Deals going on!
What is everyone up to this weekend? We have a birthday party for one of Kennedy's friends, and then our family is getting into town on Sunday night! Chris and I have a whooooole lot of cleaning to do before then, haha.
Happy weekend!
*Thanks to Nordstrom for sponsoring this post